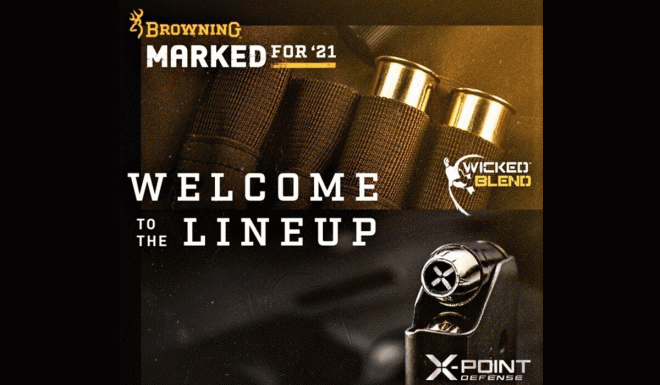 It's that time of year where new ammunition offerings from big name companies abound. With SHOT Show 2021 not taking place in person due to COVID-19 these companies are anxious to get the word out on new and innovative products. This year Browning in conjunction with Winchester Olin have announced a wide array of new Browning ammo products that might just be on every outdoorsman's wish list.
Browning's new ammunition line is categorized as Marked for '21 on their website and breaks down into the following four groups.
Wicked Blend
The ultimate waterfowl shotshell for pattern density and knockdown power. This shotshell pairs precision round bismuth with precision round steel for a stacked payload and utilizes the Wicked Wad giving it an extended distance. All Wicked Blend shotshells are offered in a 25-round box and are available in the following gauges:
12 ga, 3.5″, 1 1 ⁄2 oz BB & 1 Bismuth, 1450 fps
12 ga 3.5″,1 1 ⁄2 oz 2 & 4 Bismuth, 1450 fps
12 ga 3″, 1 1 ⁄4 oz BB & 1 Bismuth, 1450 fps
12 ga 3″, 1 1/4 oz 2 & 4 Bismuth, 1450 fps
20 ga 3″, 1 oz 2 & 4 Bismuth, 1300 fps
Additionally, two variations of steel shot only loads, Wicked Wing and Wicked Wing XD will be on the new shotshell offerings from Browning in 2021.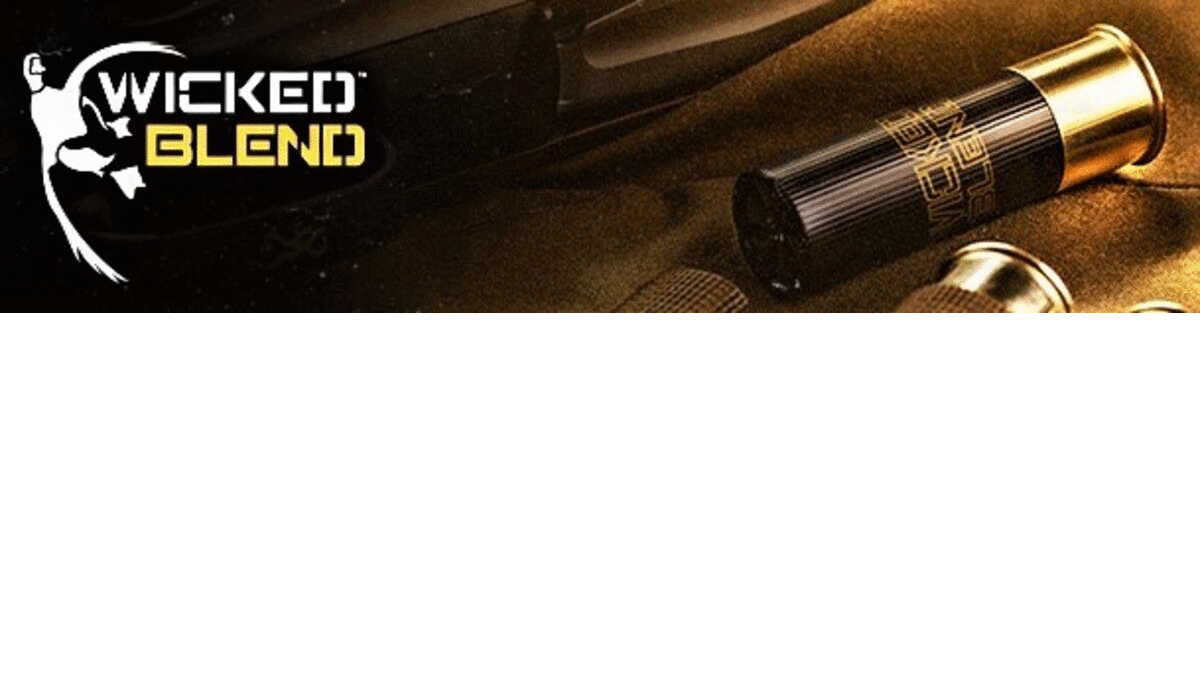 X-Point Defense
This defensive pistol ammunition features a formed metallic hollow point with X-Point technology providing toughness, consistency and rapid energy transfer. All X-Point Defense ammunition is offered in a 20-round box and available in the following calibers:
380 ACP 95 grain X-Point, 1000 fps, 211 ft-lbs
9mm Luger 147 grain X-Point, 1000 fps, 362 ft-lbs
40 S&W 180 grain X-Point, 1020 fps, 416 ft-lbs
45 ACP 230 grain X-Point, 920 fps, 432 ft-lbs
10mm Auto 180 Grain X-Point, 1225 fps, 599 ft-lbs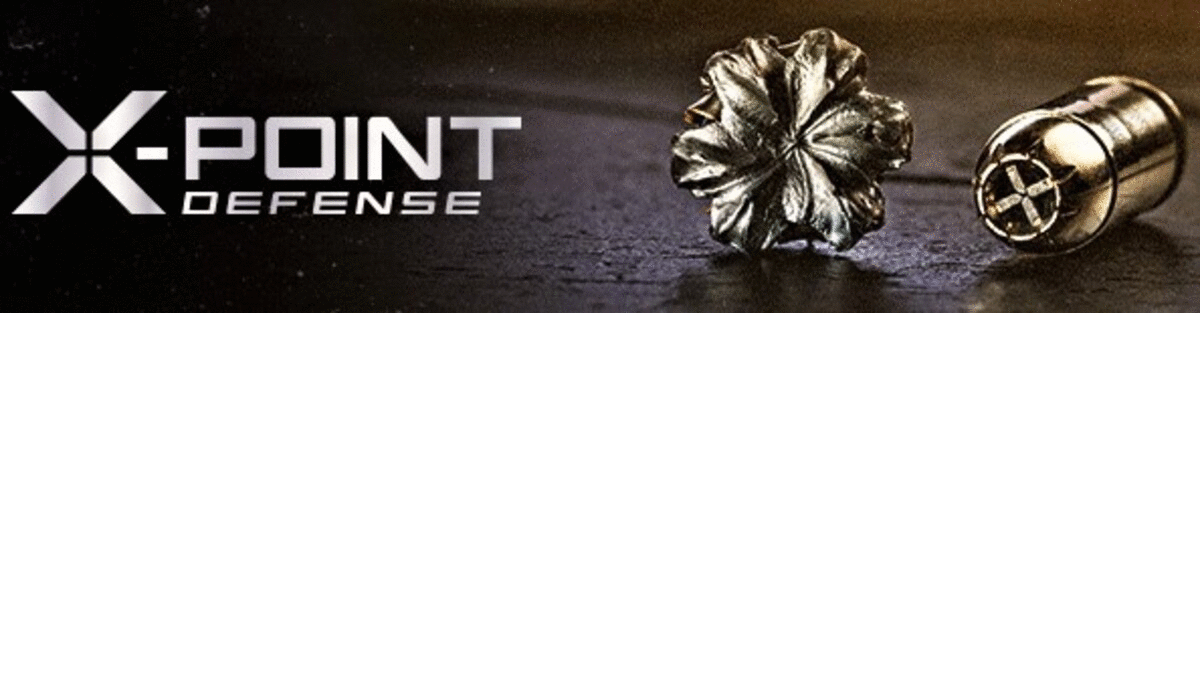 350 Legend Bulk Range Pack
A bulk range pack of 60 rounds in the increasingly popular 350 Legend cartridge will be available soon.  Touted as the world's fastest straight walled cartridge this caliber has seen growing interest in the last year.
350 Legend 124 grain FMJ, 2500 fps, 1721 ft-lbs
Long Range Pro Hunter
This centerfire rifle ammo is developed for popular long-range hunting and shooting cartridges. The hunting line of new Browning ammo utilizes popular the Sierra Tipped GameKing bullet that is renowned in the field. All Pro Hunter ammunition comes in 20 round boxes and is available in the following calibers:
5 Creedmoor 130 grain Tipped GameKing®, 2875 fps, 2386 ft-lbs
270 Win 140 grain Sierra Tipped GameKing, 2970 fps, 2743 ft-lbs
300 Win Mag 180 grain Sierra Tipped GameKing, 2900 fps, 3361, ft-lbs
308 Win 165 grain Sierra Tipped GameKing, 2695 fps, 2661 ft-lbs
300 WSM 180 grain Sierra Tipped GameKing, 2965 fps, 3513 ft-lbs
30-06 Sprg 180 grain Sierra Tipped GameKing, 2745 fps, 3011 ft-lbs
5 PRC 130 grain Sierra Tipped GameKing, 3130 fps, 2827 ft-lbs
A new cartridge is also debuting under the Long Range Pro Hunter line, the 6.8 Western. Features of this versatile cartridge include:
Heavier bullet weights than 6.5 Creedmoor, 6.5 PRC & 270 WSM
More energy than 6.5 Creedmoor, 6.5 PRC & 7mm Rem Mag
Less recoil than 300 WSM, 300 Win Mag & 300 PRC
Long, heavy bullets ideal for big game hunting & long-range precision shooting
Short action for fast cycling, high accuracy & reduced rifle weight
8 Western, 175 grain Sierra Tipped GameKing, 2835 fps, 3123 ft-lbs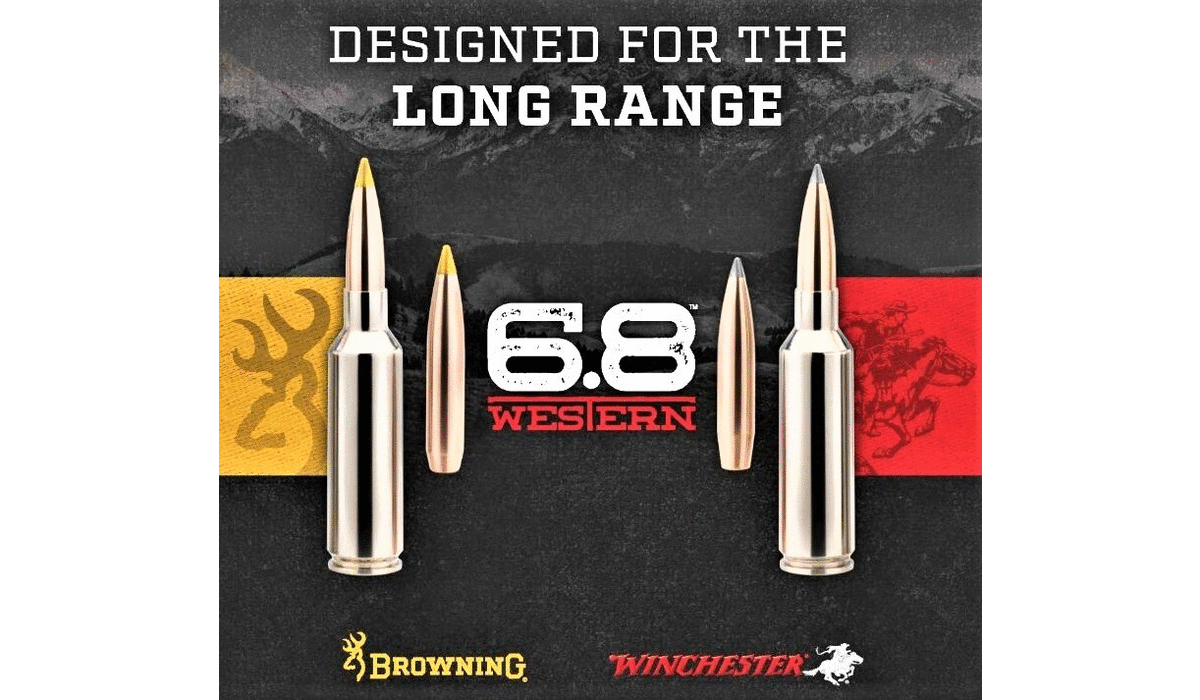 Well, that's it folks… the new Browning ammo for 2021. For more information, check out the Browning Ammunition website at browningammo.com