It's Good For the Gander: The Stoeger Snow Goose Shotgun
Nicolas Lenze 01.21.21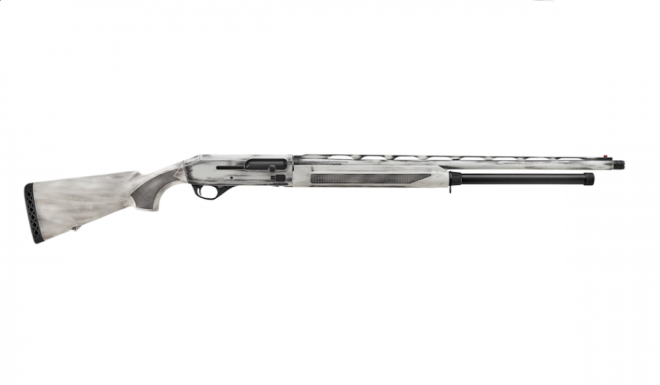 If you've ever used a hammer to drive a screw, you understand the need for tools designed for specific tasks (you probably also ate a lot of lead paint chips). As popular as Stoeger's M3500 shotgun is, they decided to take it a step further. If goose hunting is the screw, the new semi-automatic 12 gauge Stoeger Snow Goose shotgun is the power drill.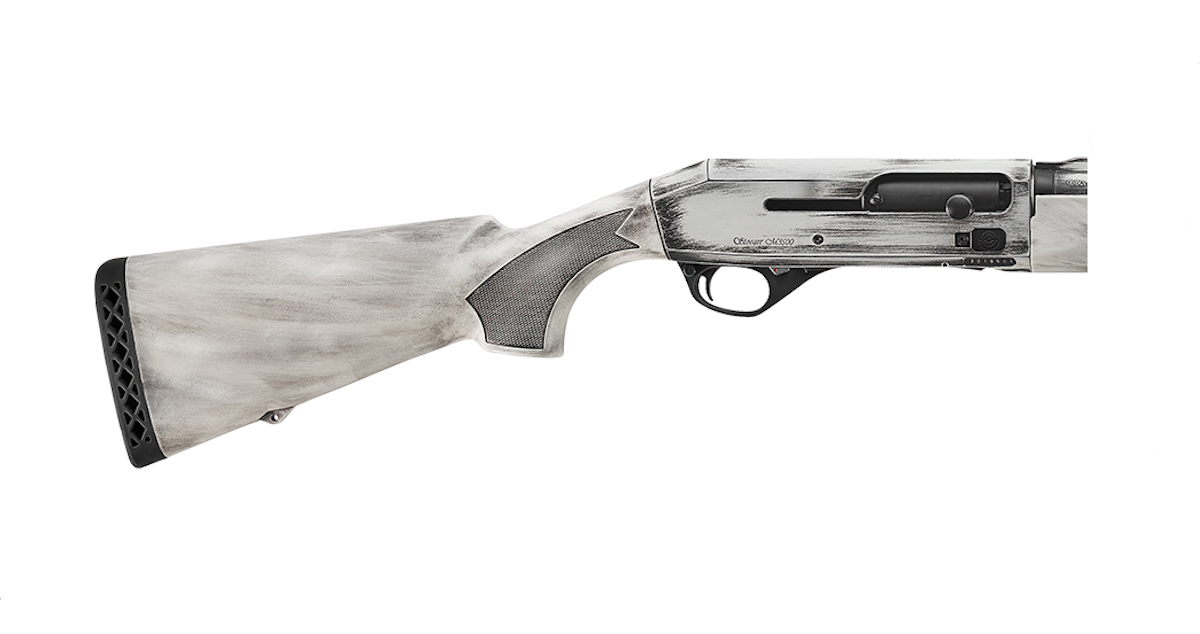 ACCOKEEK, Md. (January 19, 2021) –Stoeger combines the solid operating system of their flagship M3500 Waterfowl Special shotgun with the 922R-compliant extended magazine of the Freedom Series shotguns to create the Stoeger M3500 Snow Goose shotgun. The versatile shotgun eliminates the need to add U.S. manufactured components to gain the extra capacity demanded by serious snow goose hunters.
The 12 Gauge Snow Goose Shotgun
Operating any firearm in cold weather is difficult. Either your ungloved hands refuse to cooperate or the bulk of your gloves makes it difficult to activate levers, buttons, and switches. To negate this, Stoeger has implemented a few upgrades. Instead of some gimmick to make reloading easier, the Snow Goose simply makes it unnecessary. The extended magazine tube gives the shooter 10+1 rounds in the gun. It's equipped with an oversized bolt handle and bolt release to aid operation while wearing gloves. The loading process is made easier with a machined and beveled loading port.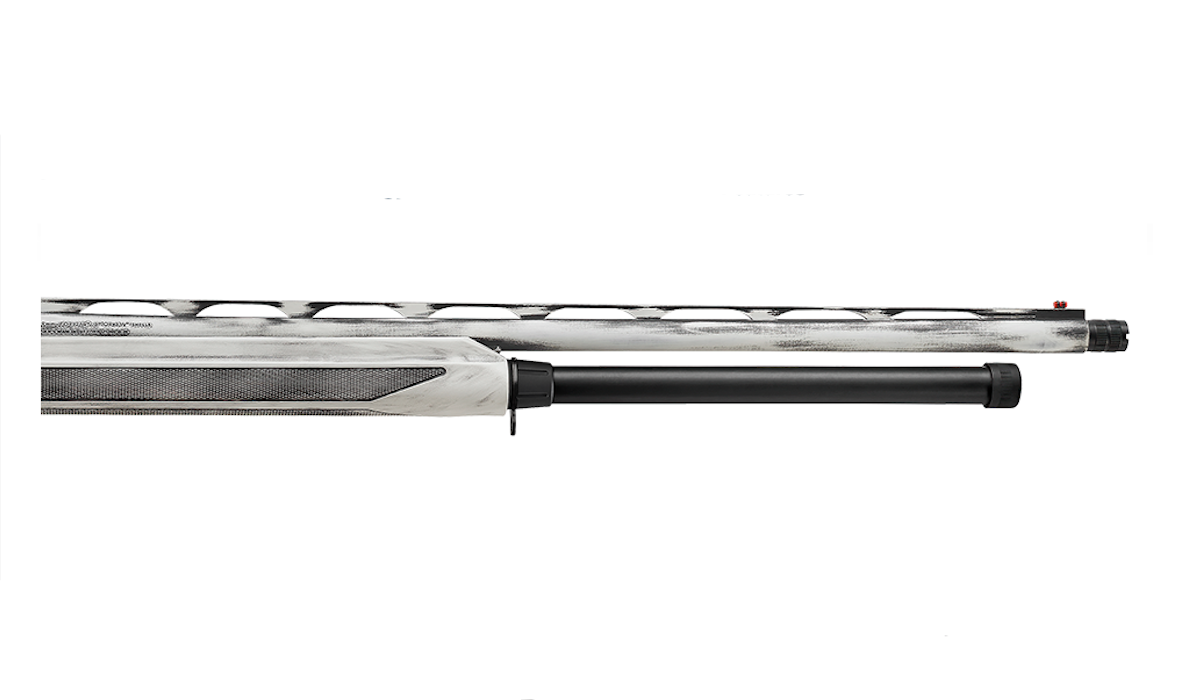 Just like other M3500 variants, the Inertia-Driven operating system is at the heart of the gun. The most apparent change is the distressed white Cerakote finish on the stock, forend, receiver, and barrel. The cherry on top of the icing-colored vented rib is a high visibility red-bar front sight. If that's not enough, five extended choke tubes(IC/M/XFT/Close Range/Mid Range) and a choke wrench are included.
Gauge: 12 

Action: Semi-auto
Chambering: 2-3/4, 3 and 3-1/2 inches
Barrel Length: 28 inches
Overall Length: 50 inches
Weight: 8.2 lbs
Paracord Sling
The MSRP for the Snow Goose Shotgun is $899. Take a look at it on the Stoeger website. Don't be a silly goose by forgetting to check out Stoeger's Pinterest, YouTube, Instagram, Twitter, and Facebook pages. Happy hunting!