Low Capacity? NEW Springfield Armory Hellcat 10-Round Mag Option
Adam Scepaniak 01.25.21


The world's highest-capacity micro-compact is officially on its way to California (and other restrictive states) with the introduction of a NEW version of the Springfield Armory Hellcat that ships from the factory with a 10-round magazine. This includes both the standard Hellcat as well as the Hellcat OSP (Optical Sight Pistol). This new offering provides those in locales requiring restricted capacities an opportunity to own the most popular concealed carry pistol available. The specs do not differ wildly from the high-capacity Hellcats, but for those who might be unfamiliar they are listed below as presented by Springfield Armory:
CALIBER: 9mm
COLOR: Black
BARREL: 3″ Hammer Forged Steel, Melonite® Finish, 1:10
SLIDE: Billet Machined, Melonite® Finish, Optics Ready
FRAME: Black Polymer w/ Adaptive Grip Texture
SIGHTS: Tritium/Luminescent Front, Tactical Rack U-Notch Rear
RECOIL SYSTEM: Dual Captive Recoil Spring w/ Full Length Guide Rod
GRIP WIDTH: 1″
MAGAZINES: (1) 10-Round, (1) 10-Round w/ Pinky Ext.
WEIGHT: 17.9 oz w/ Flush Mag, 18.3 oz w/ Pinky Ext.
LENGTH: 6″
HEIGHT: 4″ w/ Flush Mag, 4.5″ w/ Pinky Ext.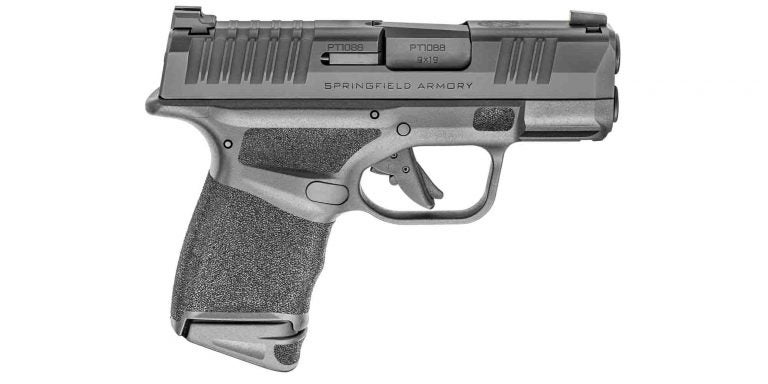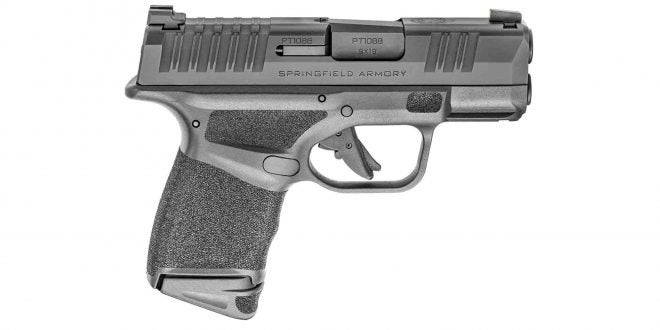 The standard configured Hellcat with 10-round magazines has an MSRP of $569 while the Hellcat OSP is a touch more at $599. Again, the only difference we are seeing here in this new iteration of the Springfield Hellcat is a different capacity magazine. Steve Kramer, Vice President of Marketing for Springfield Armory, shared his thoughts on the rollout of this new offering from Springfield Armory:
"The Hellcat has proven to be extremely popular since its launch due to its quality, capabilities and performance. Now, with these new 10-round versions of the pistol in both standard and OSP versions, even more shooters have the chance to own the best concealed carry pistol on the market."
I personally have owned a Hellcat since they were first introduced and authentically love mine. Anybody who has not had the opportunity to shoot one, let alone hold one, is genuinely missing out. The most important element that matters though is what do you think? If you happen to live in a more restrictive state is this a firearm you would be willing to purchase? As always, let us know all of your thoughts in the Comments below! We always appreciate your feedback.