AllOutdoor Review: Hunting At Ox Ranch in Texas
Matthew Ekdahl 01.28.21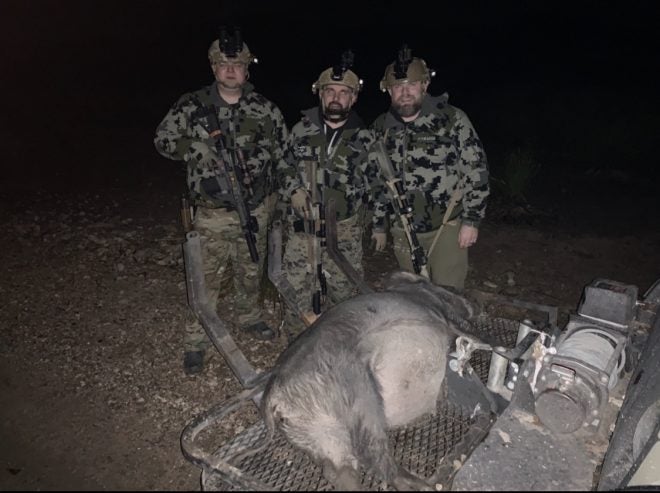 A couple weeks ago, I traveled to Uvalde, Texas and spent four days an impressive 18,000-acre piece of property called Ox Ranch. In the past, I've heard Ted Nugent talk about his time at Ox Ranch going after whitetail and various other species. I have gone to a number of ranches in the midwest, but Ox Ranch was different in a few aspects. Let's take a deeper look into the Ox Ranch and my time there.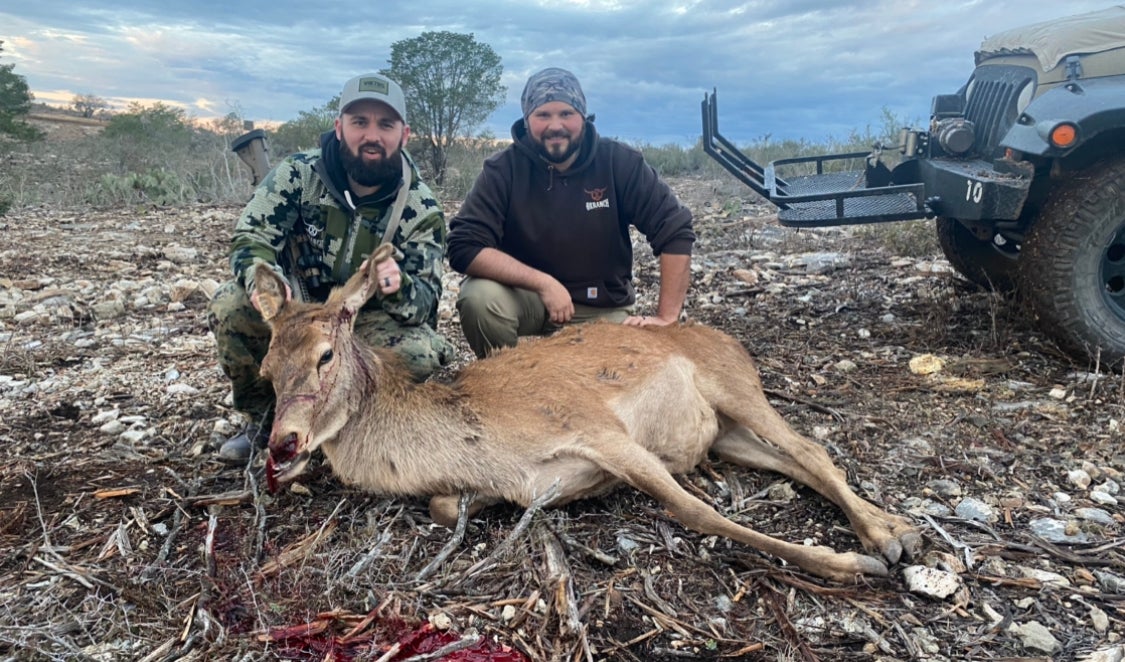 Area and Facilities Available
Ox Ranch is just outside a small town called Uvalde which is around two hours west of San Antonio. The entire ranch is a little more than 18,000 acres with a number of buildings scattered around the property. Not only is there a wide variety of species available to hunt, but it's also home to Drive Tanks. For any gun enthusiast, this is a must-see with a number of tanks and armored personal carriers available to see and drive. Besides the tanks, there are also a number of full auto machineguns to shoot with a few once-in-a-lifetime options.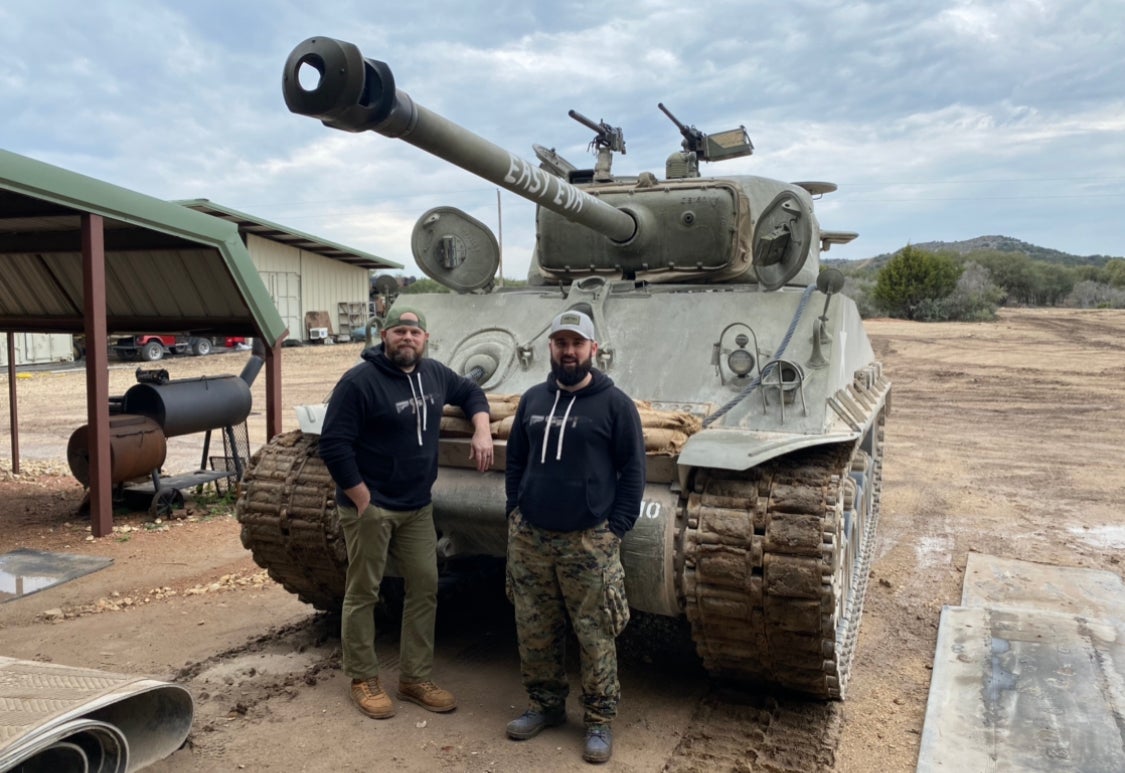 Ox Ranch has a few different lodging options ranging from a smaller cabin for hog hunters to larger cabins for trophy hunters. I ended up booking a weekday hog hunt and stayed at the regular cabins throughout the week. When you decide to stay at the cabins, you will  have access to all the lodge's amenities and your meals will be cooked by the lodge's executive chef.
They have a number of meals available and all dishes are either made from the ranch's own meat or flown in to have some truly phenomenal meals. On the first night, I ordered an 18oz Wagyu Ribeye which was honestly one of the best pieces of meat I ever had and felt little embarrassed I cleaned my plate along with eating all the apple pie brought out to me for dessert.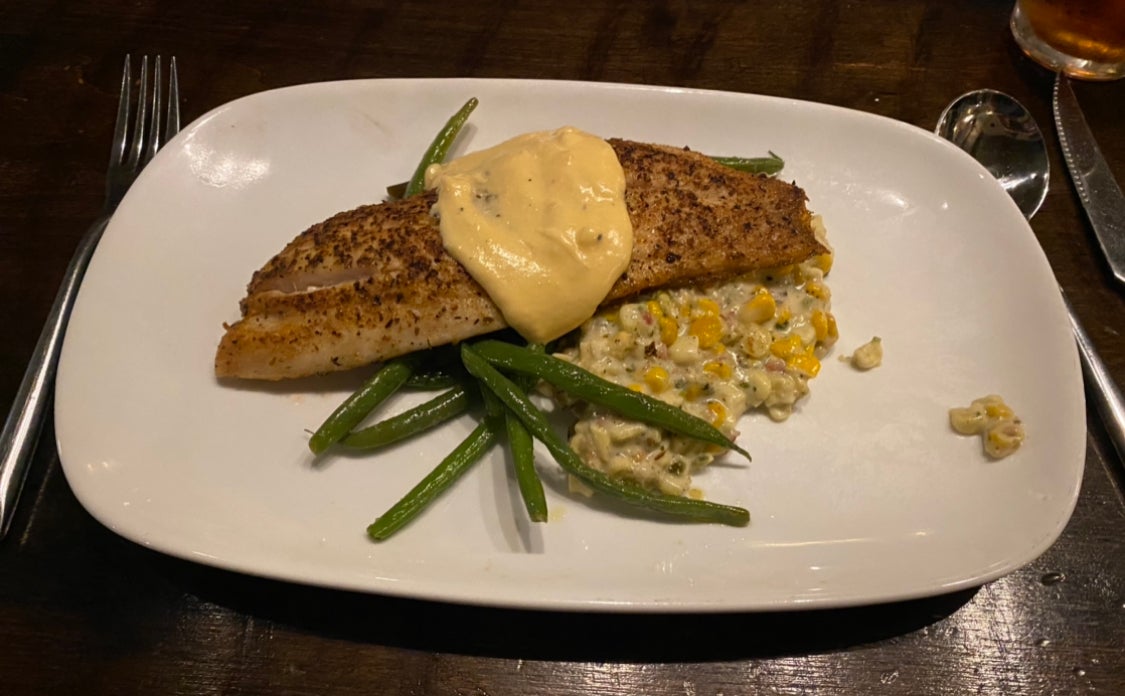 Hunting At Ox Ranch
When I first arrived, I wasn't sure what I should be expecting, but the first night proved how diverse the animal species is on the ranch. I had everything from white buffalo to mountain rams around the feeders. I had a few pigs come in and managed to bag one before heading in.
Each hunting party gets a guide for the trip duration and they only work with you. Our guide was a Texan named Matt who was always extremely accommodating. We kept him up late into the night looking for hogs and would ask to hunt early the next morning. Despite keeping him up late and asking him to head out early in the morning, Matt always showed up on time and had a smile on his face.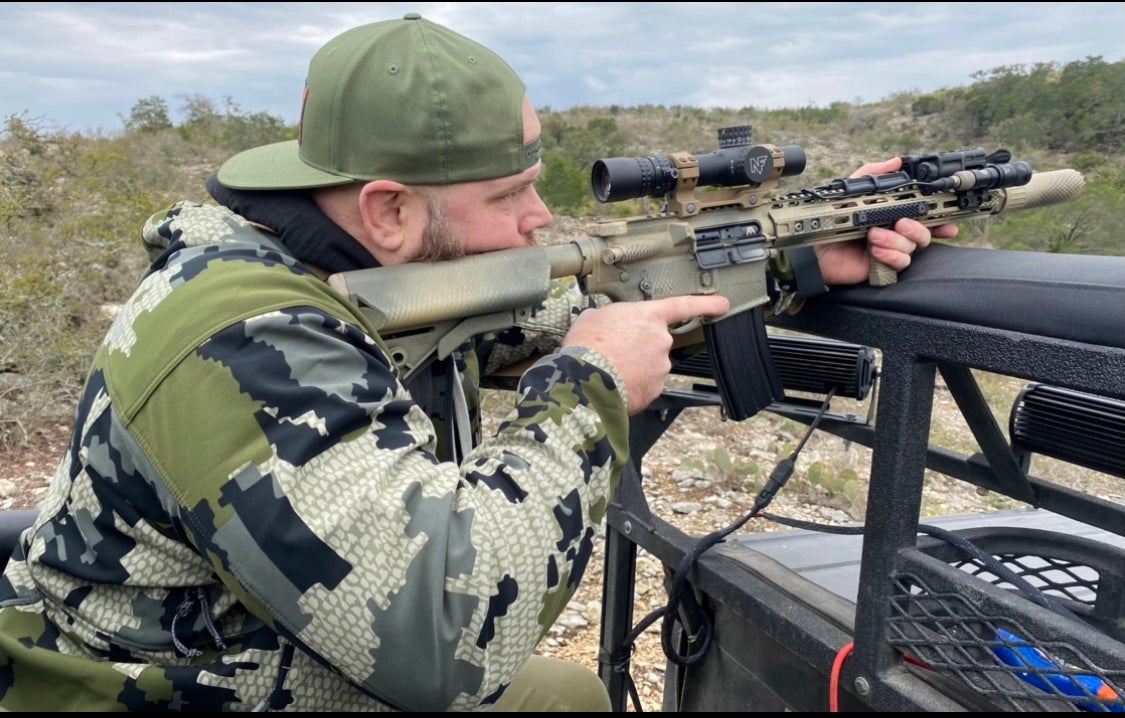 Guide Knowledge
Matt was also really good at knowing what areas to look in to find hogs and Red Stags for the guys I was hunting with. We all collectively agreed on what we wanted to hunt and started the day looking for our specific animals. There are a number of options when choosing to hunt and during the first night we decided to try out blind hunting to get a better idea of what comes into the feeders.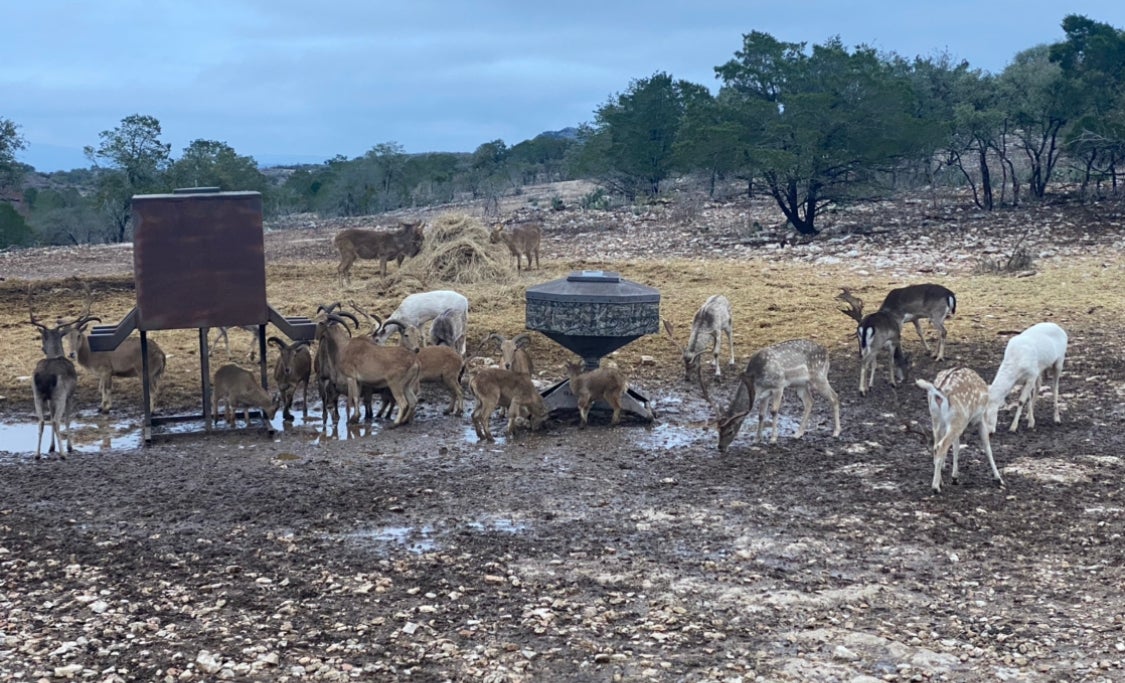 During the second day though, we decided to try out safari style and drive around the massive property in search of big Texas hogs. Matt delivered on his promise and got us on hogs within an hour of leaving the lodge. We had a successful hunt and got to see some extremely pretty hill country as well. We snagged some lunch and went out for an afternoon of hunting red stag does. Again, we were only out for two hours before we ended up with our first Red Stag doe on its way to their meat processor.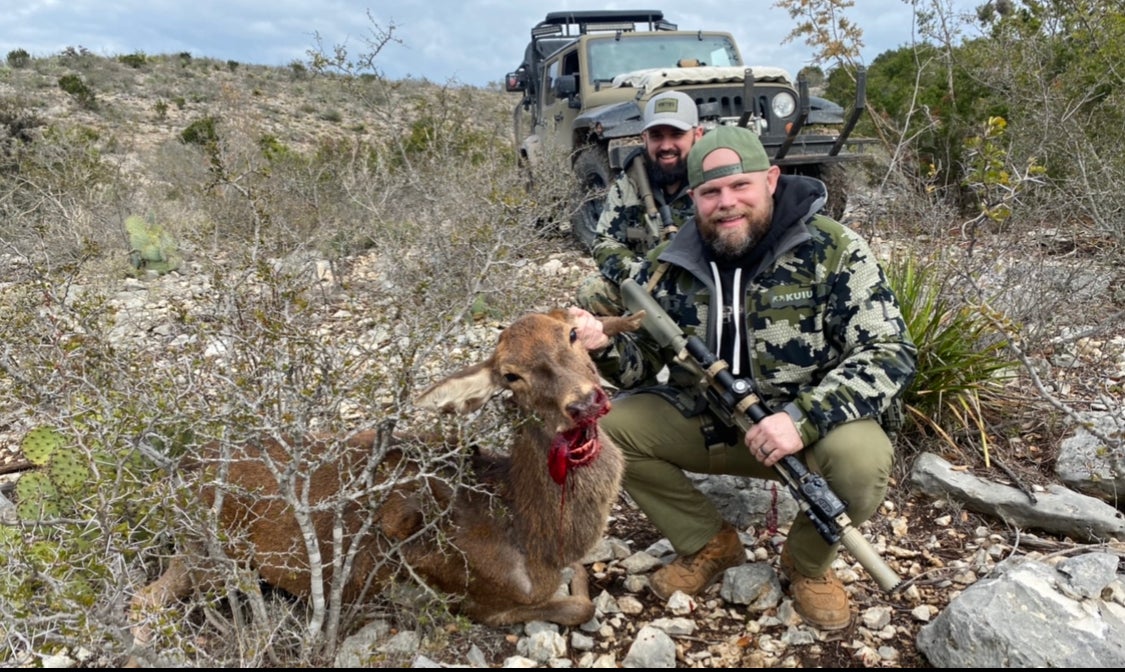 Night Hunting
On our second night, we decided to try out some night vision hunting on wild boars. Our guide was more than happy to help us out and took out his windshield on the Jeep so all three of us could shoot at wild boars at once. That night we saw roughly 40 – 50 hogs and shot one that weighed in around 390 pounds.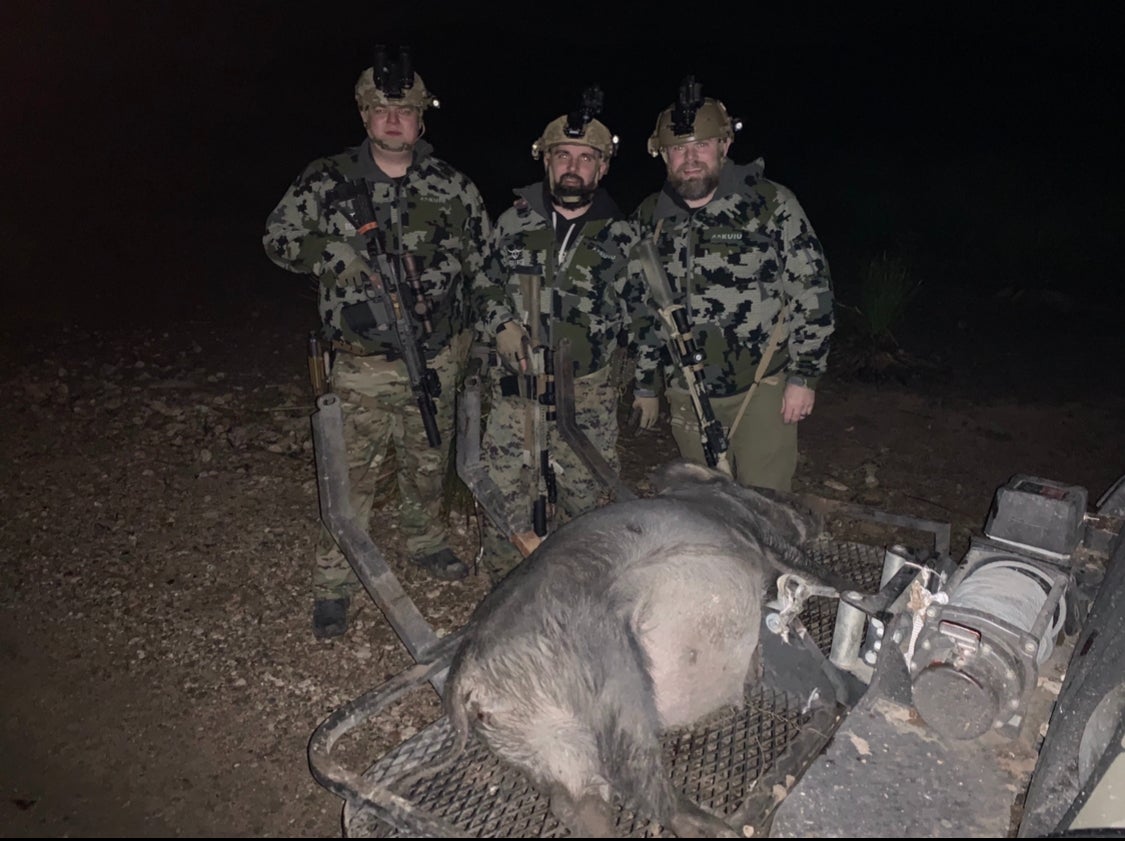 I've been on a number of hunts in my life and have tried a wide variety of hunting, but this was by far one of the most memorable experiences I've ever had. We all brought rifles with IR lasers installed on our rifles, but Ox Ranch does have rifles and night vision for those who don't own them. We stayed out for a few hours and ended up snagging quite a few to keep for meat sticks. After a full night of hunting, it was one of the most unique experiences I have done in my hunting career.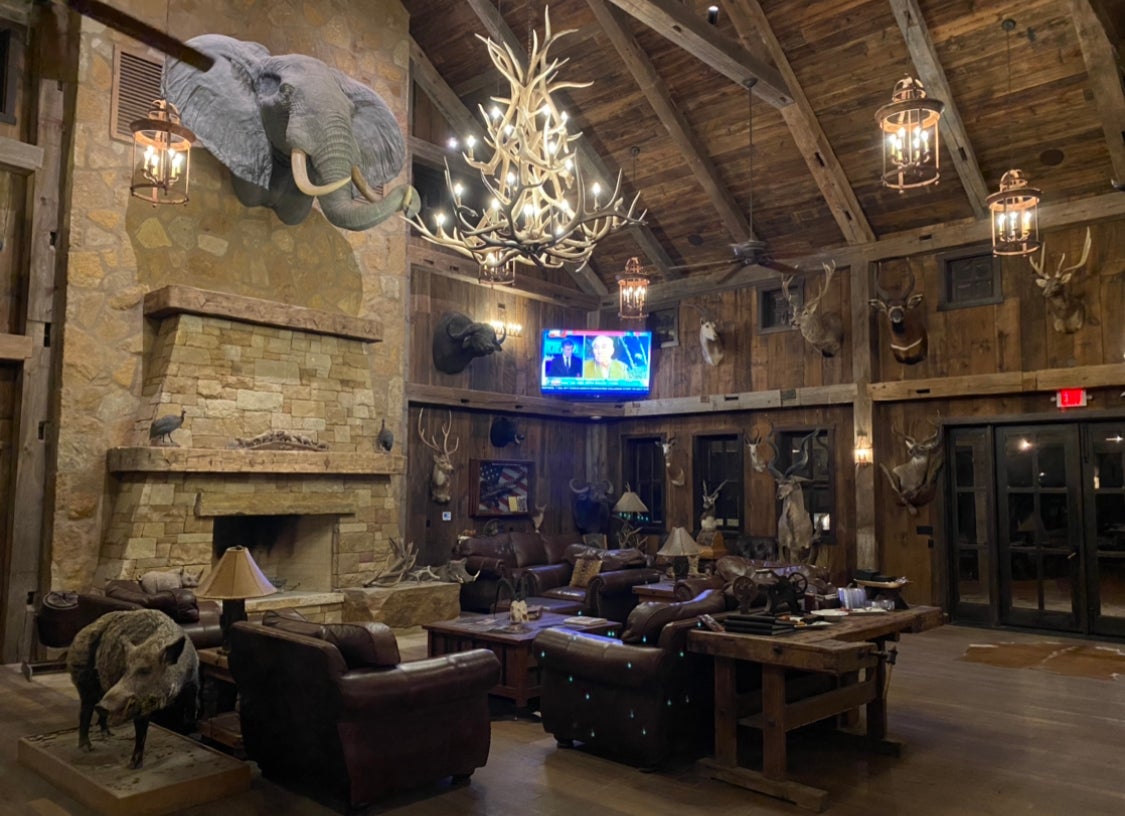 Overall Thoughts
When I first started looking at the trip, I was uncertain about spending $2,000 on a 3 day/ 2 night stay for wild hogs. Sure there are cheaper spots to go out and shoot Texas hogs, but I'm not sure there are many with better accommodations for that price. My experience at this hunting lodge was unlike any other experience and I definitely plan on heading back soon for another hunt with them. The staff was incredibly friendly and helped me out whenever I needed assistance.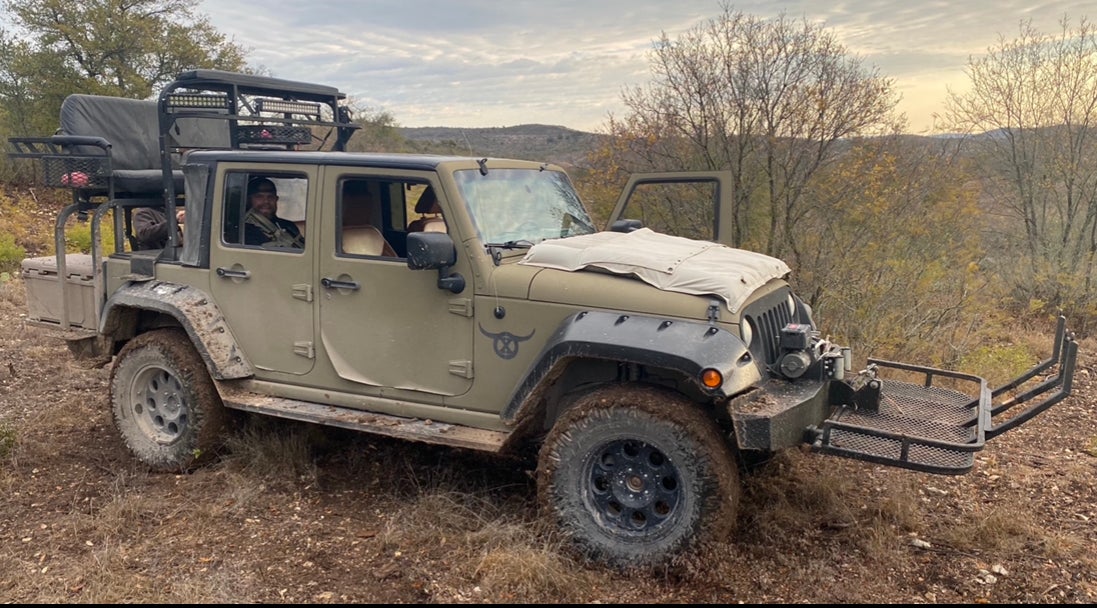 I really wanted to see how they treated me so I decided not to say anything about being a writer. To my surprise they treated me like family even though I booked one of the cheaper hunting packages they offer at the ranch. In short, I wouldn't hesitate to go back and hunt with the guys from Ox Ranch again. Let me know what you think about going to a high end ranch to hunt in the comments below. If you have questions feel free to shoot me a message on Instagram @fridgeoperator. Stay safe out there.