RACK HUB offers a Way to Display your Shed Antlers
Russ Chastain 02.10.21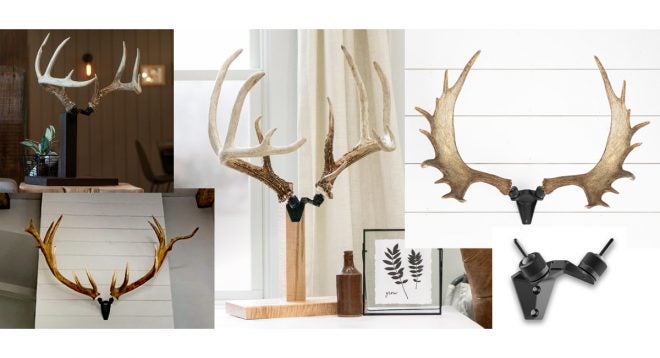 When deer hunting season is over, many hunters take to the woods in search of shed antlers. It can also be a great time to scout for next season, by seeing what bucks are doing because you can be a little braver about stomping into their usual haunts, but what do you do with all those antlers? Most of the time, they get heaped in a pile and forgotten, but there's a way to display the matched pairs you find. It's called Rack Hub.
Their system is pretty cool. You drill a hole in the base of each antler and install an insert; which has a hex-shaped hole in it. You can then slip that antler onto one of their special studs which you can screw into anything you wish, or slip the insert-equipped antler onto one of their special adjustable brackets. They call the individual stud an "antler bar," and I suppose it needs a special name when it's priced at $12.99.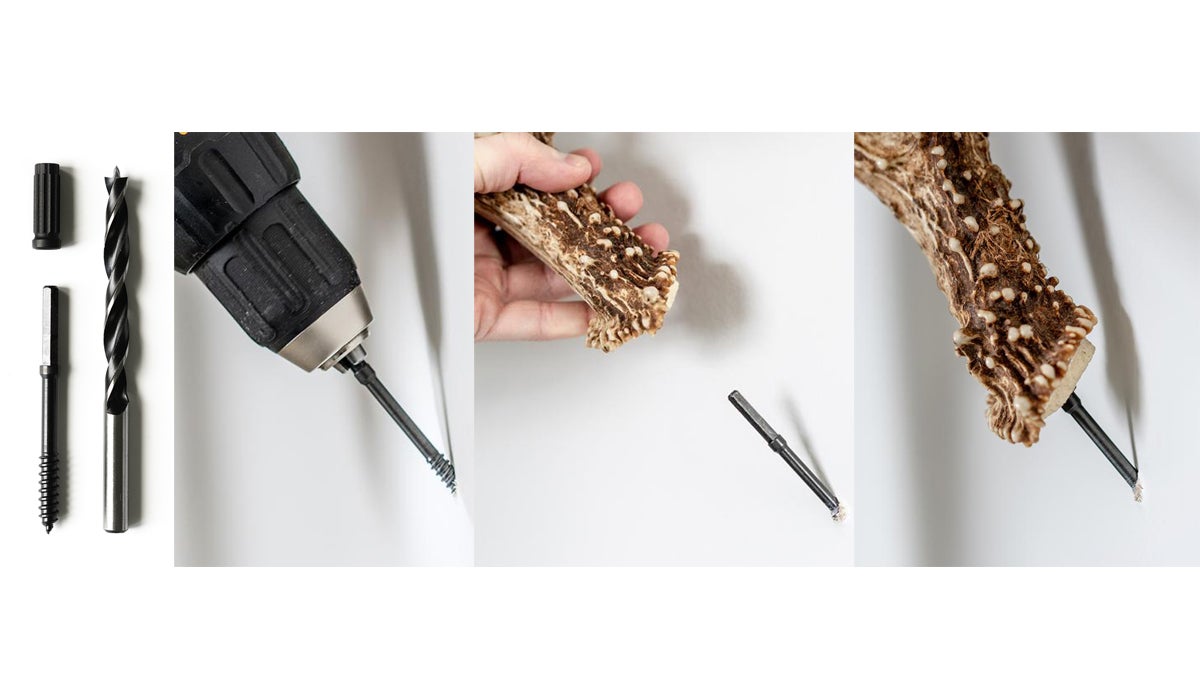 Each "antler bar" comes with an insert, a stud, and a drill bit for drilling the antler. They also offer antler-mounting brackets for displaying one antler or a matched pair. You can buy a desktop stand (dark wood is the only color option) either by itself or with a RH1 single antler bracket or the RH2 two-antler bracket. There's also a larger system, sensibly named XL, for larger antlers such as elk and moose. Naturally, these take larger inserts and larger brackets, but I didn't see any XL antler bars on their website.
If you use the antler bars and antler inserts, the possibilities are pretty much endless as to how you can display your shed antlers. The only limits include your imagination and your budget — because Rack Hub's stuff ain't cheap. For example, the RH2 bracket comes with stuff to display a pair of antlers on one bracket, and it will run you $59.99 plus shipping. In my case, that means almost $66 for one bracket to display a pair of shed antlers (I did find it with free Prime shipping from Amazon). On the plus side, Rack Hub products certainly appear to be of high quality and they look mighty nice in all the photos I've seen. What do you think? Is this something you'd buy? Let us know in the comments below.