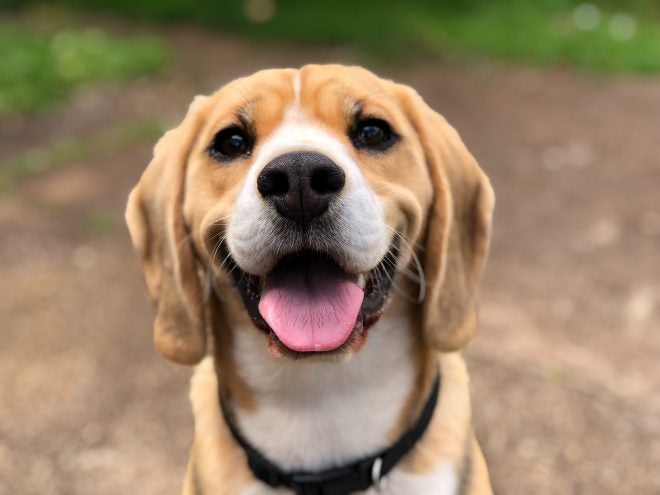 Beagles have been dubbed for centuries as the quintessential rabbit hunting breed, and for good reason; they have natural instincts to sniff, track, and chase. Their hardy stature, laser sharp scenting ability, determined will, and undying stamina make them an ideal hunting breed. By investing time into training beagles, dog owners and rabbit hunters can optimize their dog's natural instincts to be more successful in the field.
Many trainers and experienced hound handlers agree that a dog should have some basic obedience training before beginning to hunt any game, so make sure that the beagle understands simple commands such as sit, stay, and come. A popular age range for beagles to get started on hunting rabbits is between five and eight months old, but even beagles that are older can learn.
Training Beagles – Prepare the Dog
There are many ways to get a dog ready to run rabbits on the hunt. Joining a beagle club can be beneficial in many ways. Take advantage of the fenced enclosures to get the beagle started running. Some people use live rabbits to start the dogs. Another option is to skin a rabbit ahead of time and use the skinned fur to drag around and whet the beagle's scenting drive.
Philip Harrison, owner of Hilltop View Hound Supply, used live rabbits when training his beagle Tuffy. Harrison is located in western New York. Tuffy is named after his grandfather's favorite beagle. "Tuffy had a ball chasing the rabbits around," Harrison said. "And she was learning in the process."
Training Beagles – Go Slow
Like people, beagles (and all dogs) are individuals. They have specific strengths and weak spots. Some are good jump dogs (getting the rabbit moving) while some are better at chasing (following the trail once the rabbit is moving and staying on it). Take some time to observe and decipher where the dog excels.
A successful hunting partnership depends on both the hunter reading the dog's cues and vice versa. It's vital to expose the beagles to a variety of environmental factors. Dogs will pick up scent differently depending on the conditions. Run as much as possible in different types of weather. Harrison had this to say:
"All dogs are different. It can be hard to tell what they're good at, especially early on. I've seen dogs that have taken a year or more to warm up. Some dogs start slow, but turn out to be great dogs. Give that dog a chance and put the time in."
Training Beagles – Solo Time
A common bit of advice is to start a pup with an older, experienced, level-headed dog. This is true; it's important to take them out with a seasoned dog that can serve as a good example, but it's also important for a pup to have some time to hunt alone as well. Harrison hunts rabbits with his own beagles and also partners up with a buddy and his dogs. So, again, Harrison shared this thoughts on the subject:
"One thing that's important for young dogs is solo hunting time. Hunting them on their own helps boost their confidence that they can do it on their own and figure it out. If you only run them with a pack they could pick up a lot of bad habits and rely too heavily on the other dogs."
Training Beagles – Redirect When Necessary
Harrison uses the Dogtra Pathfinder System, which is a training and tracking collar all-in-one. It includes a mobile app that makes it easy to control the system from a cell phone. Another popular brand of dog tracking and training collars is Garmin. Other brands include SportDog, DT Systems, and Petrainer.
Training Beagles – Be Patient
Dogs are different and some learn quicker than others. A dog's natural instincts go a long way, but even if a beagle takes a while to grasp the concept, they are not a lost cause. Most beagles will learn the fundamentals of rabbit hunting if their handler is consistent and persistent in training. The more they get to go out and run, the better. Harrison elaborated:
"If the dog's not quite doing what you want, keep working it. Having hunting dogs is a commitment. The dog depends on what you put into it. If you don't work with it, your dog won't reach its full potential."
Training Beagles – Reward Results
Once the chase is over and the hunt was successful, be sure to show appreciation to the dogs for a job well done. A treat is good but affection and praise work better. Most dogs want to please their masters, so when they are rewarded for certain results, they will try to repeat that the next time they go out hunting. Harrison summarizes the culmination of successful training:
"When it comes together and the hounds open up, that's the best part of rabbit hunting. It's rewarding watching them pick up a little here and there. Watching them do what they're bred to do, listening to the dogs, and working with the dogs is what it's all about."