New Long-Range 6.5 PRC Loads now Available from Winchester
Luke Cuenco 02.18.21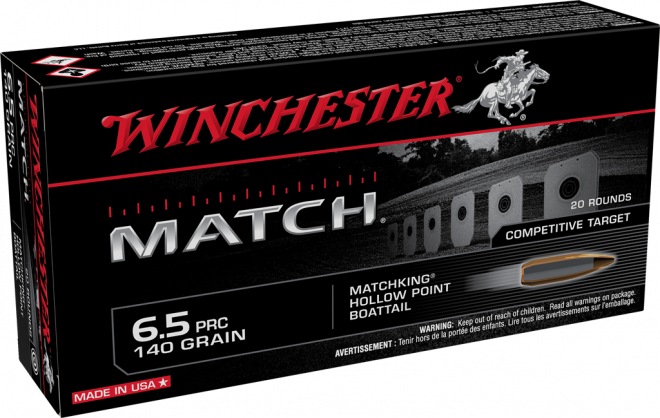 Two new 6.5 PRC loads have just been announced by Winchester's ammunition wing. Each of the two new 6.5 PRC loads features some of the highest quality projectiles and present great velocities for either the hunter or precision shooter. So, whether you're a hunter looking to nail some big game at a long distance out in the plains or a competition shooter looking to tighten up those long-range groups, it seems that Winchester has you covered as long as you're shooting 6.5 PRC.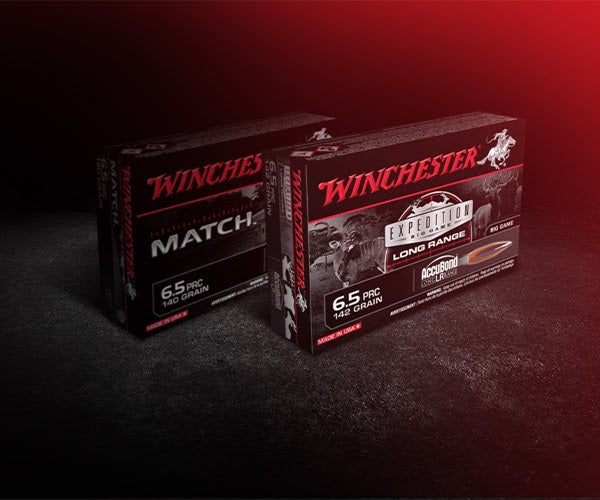 New Long-Range 6.5 PRC Loads now Available from Winchester
"EAST ALTON, Ill. (February 11, 2021) — Winchester continues its legacy on the forefront of long-range hunting and shooting by adding the 6.5 PRC cartridge to its lineup of products for 2021. The 6.5 PRC cartridge continues to grow in popularity with its high-velocity cartridges that deliver relatively minimal recoil.

The first of two new 6.5 PRC offerings includes a 142-grain Nosler® AccuBond® polymer-tipped hunting bullet and is available in the Expedition Big Game Long Range™ lineup. This provides hunters with wind-drilling, ridge-to-ridge accuracy and bonded performance for maximum weight retention and energy transfer.

Winchester will also offer the 6.5 PRC in a 140-grain Match boattail hollow point that puts long-range precision at the shooter's trigger finger. The high-ballistic coefficient results in low drag and maintains flatter trajectories at a long distance."
The AccuBond LR projectiles make for a great long-range hunting round as the bullet was specifically designed to both maintain its flight during windy conditions and also aggressively expand when impacting a target while maintaining its mass. All of these characteristics would be great for hunting big game like Elk or Moose.
The slightly lighter 140-grain Match BTHP projectile on the other hand is Winchester's new offering for the serious competitor. The Match grade ammunition makes use of Matchking hollow point bullets that maintain a relatively flat trajectory out to nearly 200 yards.

All in all, it seems that despite the troubles surrounding the supply of ammunition in the United States that Winchester is continuing to come out with new products to satisfy the needs of various customers in both the hunting and precision shooting world. Keep an eye out for these two new loads at your local sporting goods store in either boxes of 20 or cases of 200.