AllOutdoor Review: Convergent Sidewinder Weapon Mounted Game Call
Russ Chastain 02.19.21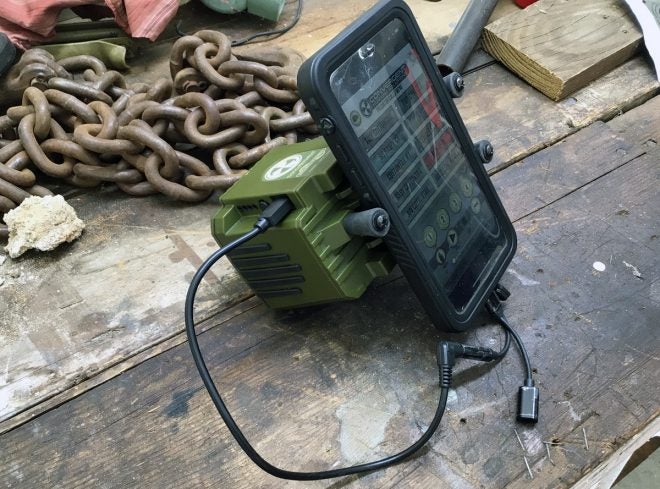 Game calls can be a great asset when hunting, especially when you're after nuisance animals like hogs and coyotes, which can stand as much thinning as we can give them and they'll always bounce back. Where legal, electronic calls are popular because they can sound so realistic and can be operated hands-free. The Convergent Sidewinder is an interesting call because it connects directly to your smart phone and is designed to be mounted right onto your gun.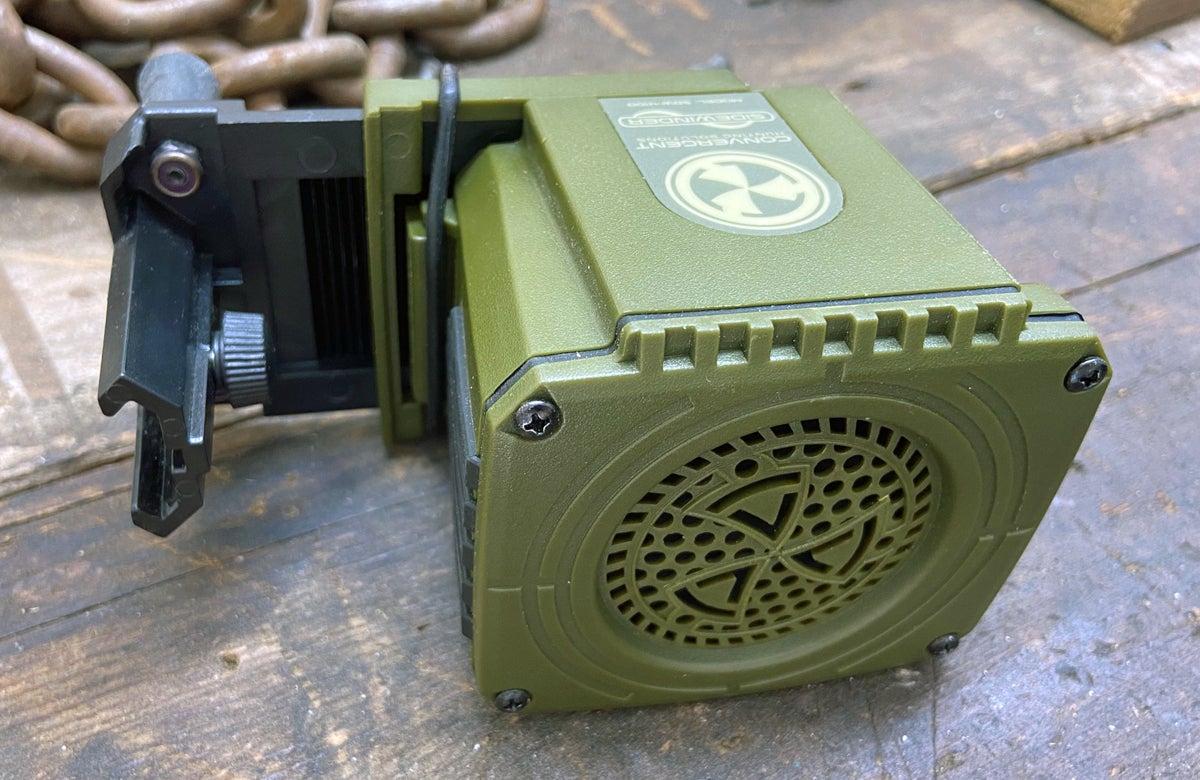 "The Sidewinder was designed by the team at Convergent and professional hunter Byron South. It has been tested extensively in the piney woods of East Texas to the deserts of Northern Nevada. The Concept was to use the latest in technology to create a compact, rugged call that would have the volume and clarity that Convergent is known for. The basis of the design was to utilize the popular Convergent Apps by incorporating the phone mount on the back of the call. This creates a truly hands-free call that is controlled by just a touch of your finger. You have to handle and listen to this call to fully appreciate it. Never before has this quality of sound been this affordable. Not for use on Heavy Recoiling Firearms. Best on AR15 Platforms. Tested and approved up to 6.8 SPC."
Specifications – Convergent Sidewinder Weapon Mounted Game Call
Model: SDW-4100
Volume: 100+dB clear audio
Rechargeable Li-Ion 18650 3.7v 2600 mAh battery included
Dimensions: Approx. 3″ x 3″ x 4″
Weight: 9.6 ounces (mine weighs OZ (with battery) ounces)
Includes USB charging (60″) and audio (11″) cables
Directly connects to your smart phone via USB-C cable with 1/8″ (3.5mm) stereo plug (I had to use an adapter)
When connected to phone, can be used like any external speaker
Requires an Android or Apple mobile device to use as a controller via the Convergent Hunting apps available on either Google Play or Apple iTunes store
Convergent Predator Pro app is free; Convergent Wild Hog Pro also available
Plastic mount attaches to picatinny rail
Integrated phone holder
Made in the USA
One year warranty
MSRP: $149.95
Not for use on heavy recoiling firearms — Tested and approved up to 6.8 SPC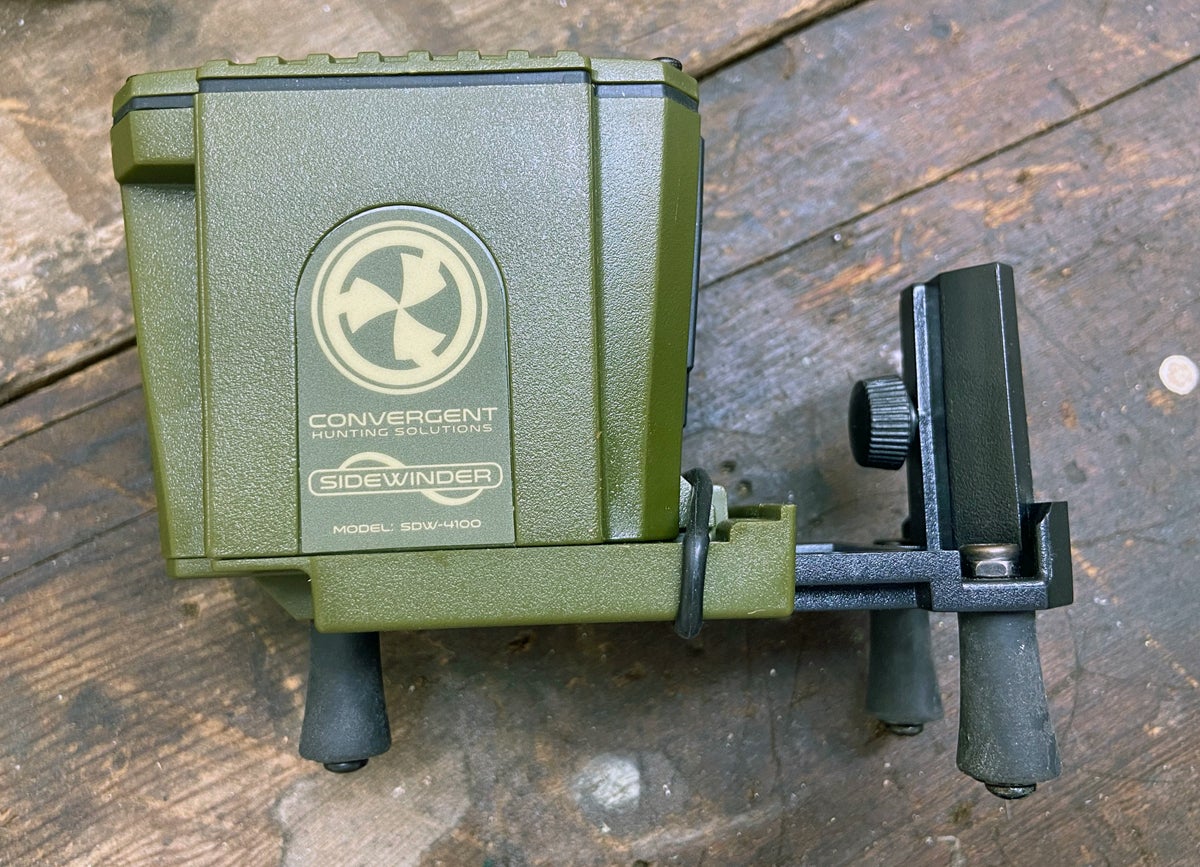 Use – Convergent Sidewinder Weapon Mounted Game Call
The Convergent Sidewinder is essentially a speaker capable of loud volume, designed to mount to a firearm via picatinny rail. A short 11-inch cord is included for connecting the call (call end of cord has a USB-C plug) to your smart phone. The phone end of the cord is a good old-fashioned 1/8″ round stereo connector, and I needed an adapter to connect this to my phone because my phone doesn't have an 1/8″ plug.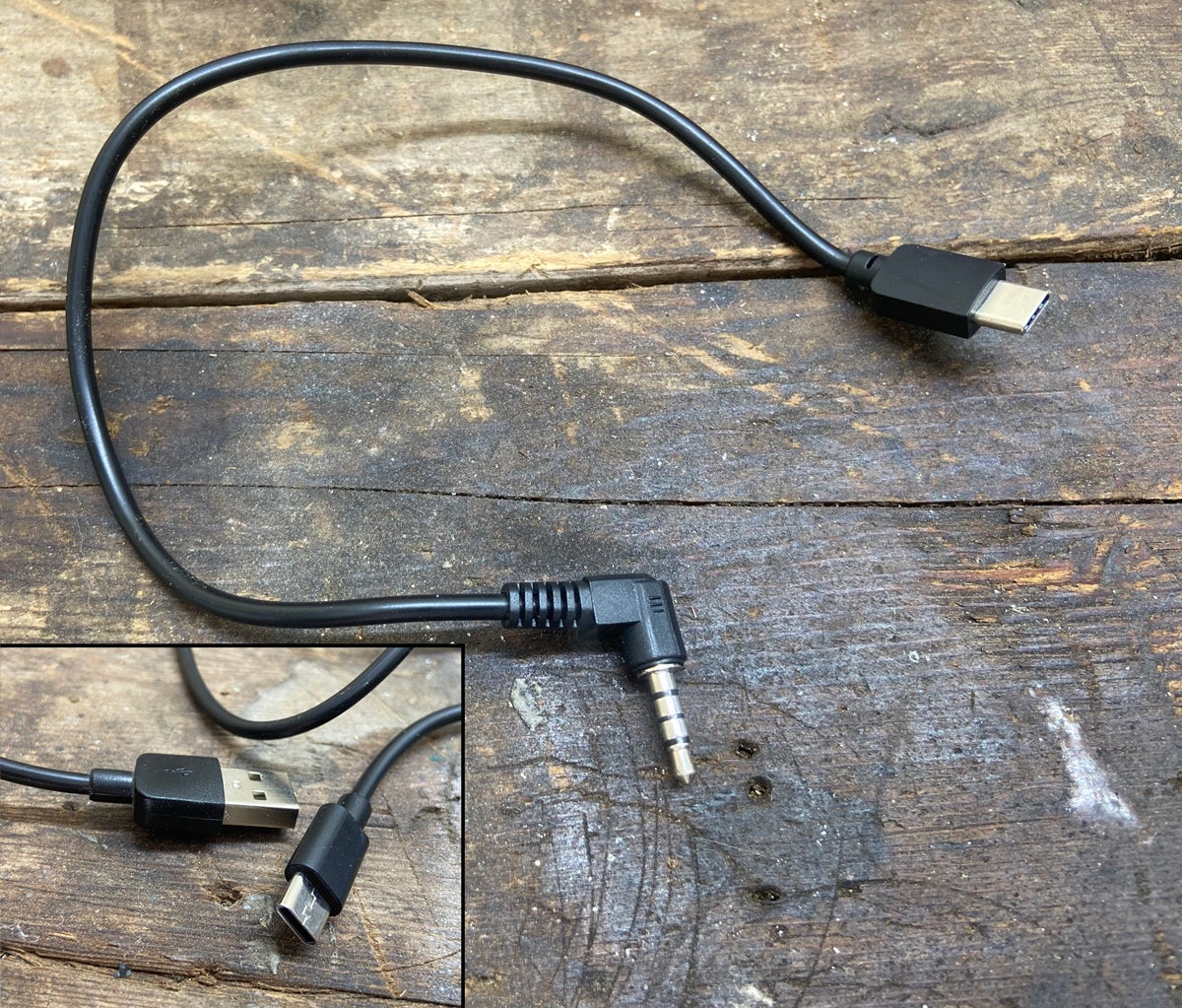 When I received my Convergent Sidewinder, I was mildly surprised to learn I had to connect the phone to the speaker using a cord. I expected Bluetooth technology, both for ease of setup and operation and the possibility of water resistance (which you can't get with cords plugged into your devices). Bluetooth would also allow you to use the call remotely if you don't wish to mount it on your gun, making it a more flexible product. Ah, well.
Once you connect it to your phone, it's pretty much a really loud speaker. Any sounds your phone makes will be played through the speaker, so make sure to turn on Silent Mode. Convergent recommends also turning down your sound before connecting your phone to the Sidewinder because some phones automatically begin playing music when a speaker is connected.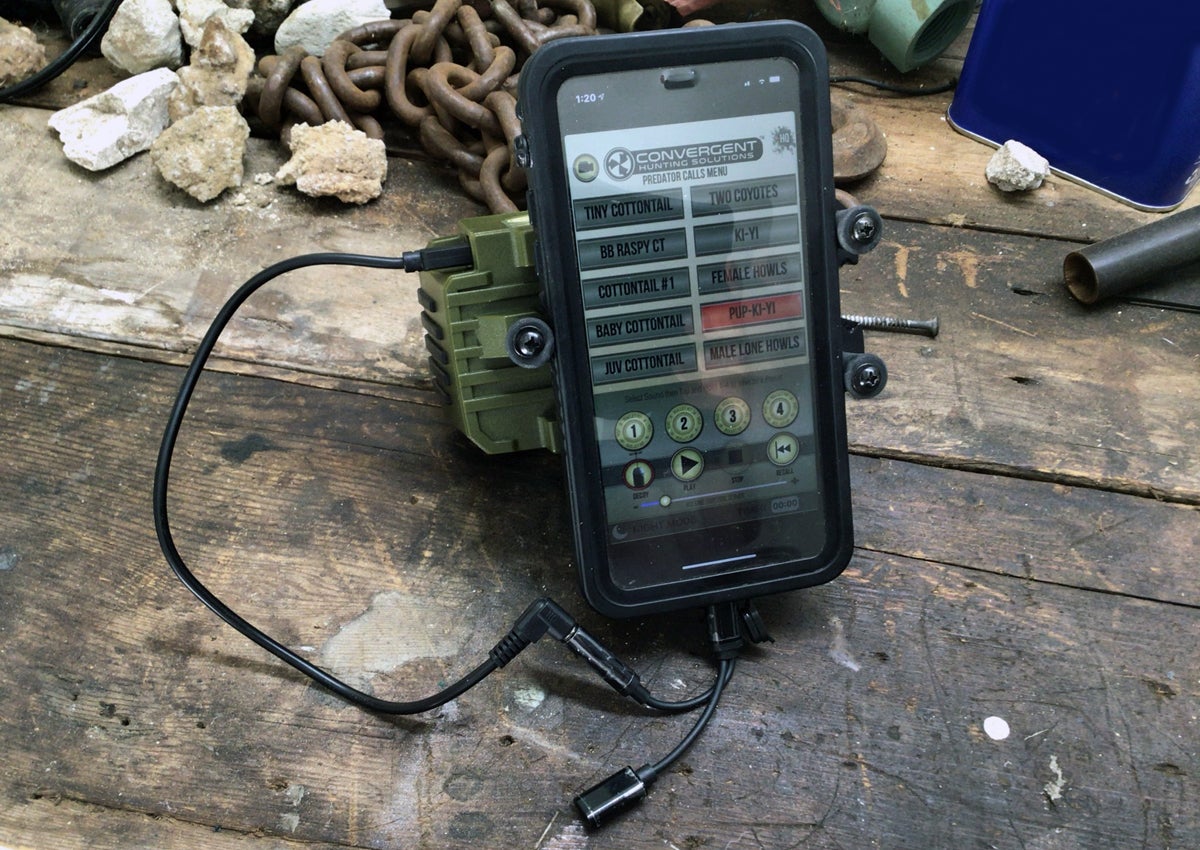 You can play any audio files you wish, but it makes sense to download the free Predator Pro app from Convergent and use those calls, which are many. Convergent also offers a Wild Hog Pro app, currently priced at $3.99. In actual use, the call was not that impressive to me. The battery runs down when the call is not in use, and it didn't hold a charge for me even when I took it hunting right after charging it, the battery level lights were down to 1 out of 4 after just a few minutes of use.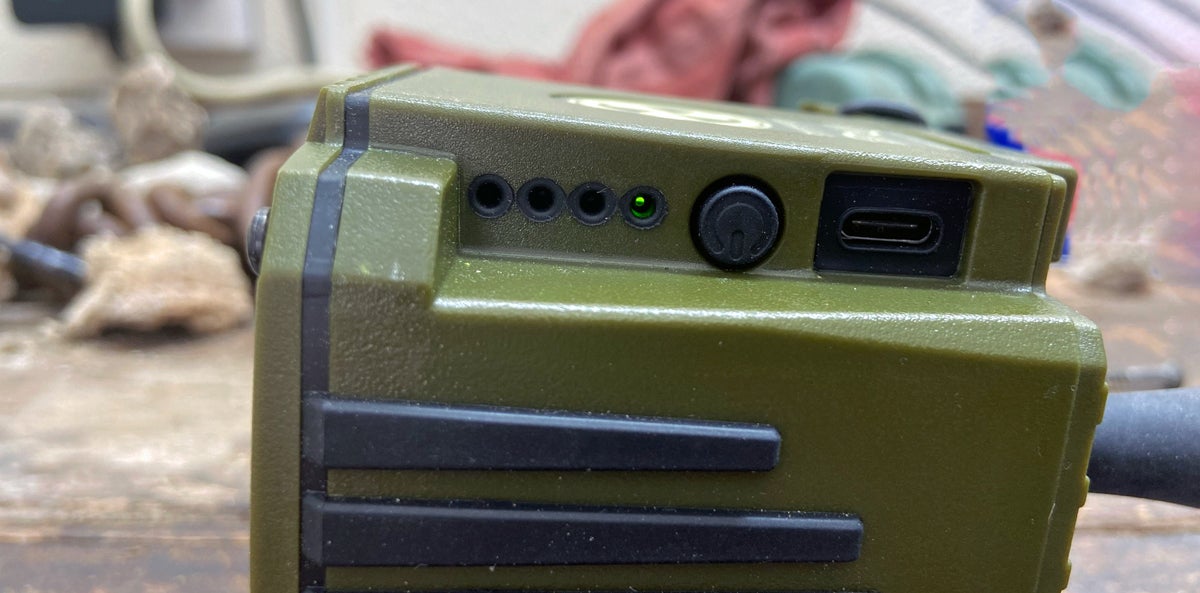 Other annoyances included a staticky pop sound when I turned the speaker on and when I plugged it into the phone, and the fact that it's just so loud I didn't like using it right next to me. That last peeve is a personal thing and not a ding against the Sidewinder, but I just would rather not have a loud speaker attracting all curious critters to look right at me, plus at full volume it actually hurts my ears.
The phone holder isn't spring-loaded; you simply adjust it until the three padded prongs are almost wide enough for your phone, then you jam your phone in between them. It does the job, but it has a tendency to rattle when your phone isn't in there unless you get the rubber o-ring in just the right spot.
And now for the good stuff. This call is LOUD, which is good for attracting critters. By having it attached to your gun, your setup time is minimized and anytime you get up to move to another hunting spot you don't have to pack up a bunch of stuff. Also, it's compact; the body of the call is only 3 x 3 x 3.5 inches. The Lithium ion 18650 3.7v 2600 mAh battery is removable and replaceable which is a big plus compared with many external speakers whose batteries are not replaceable.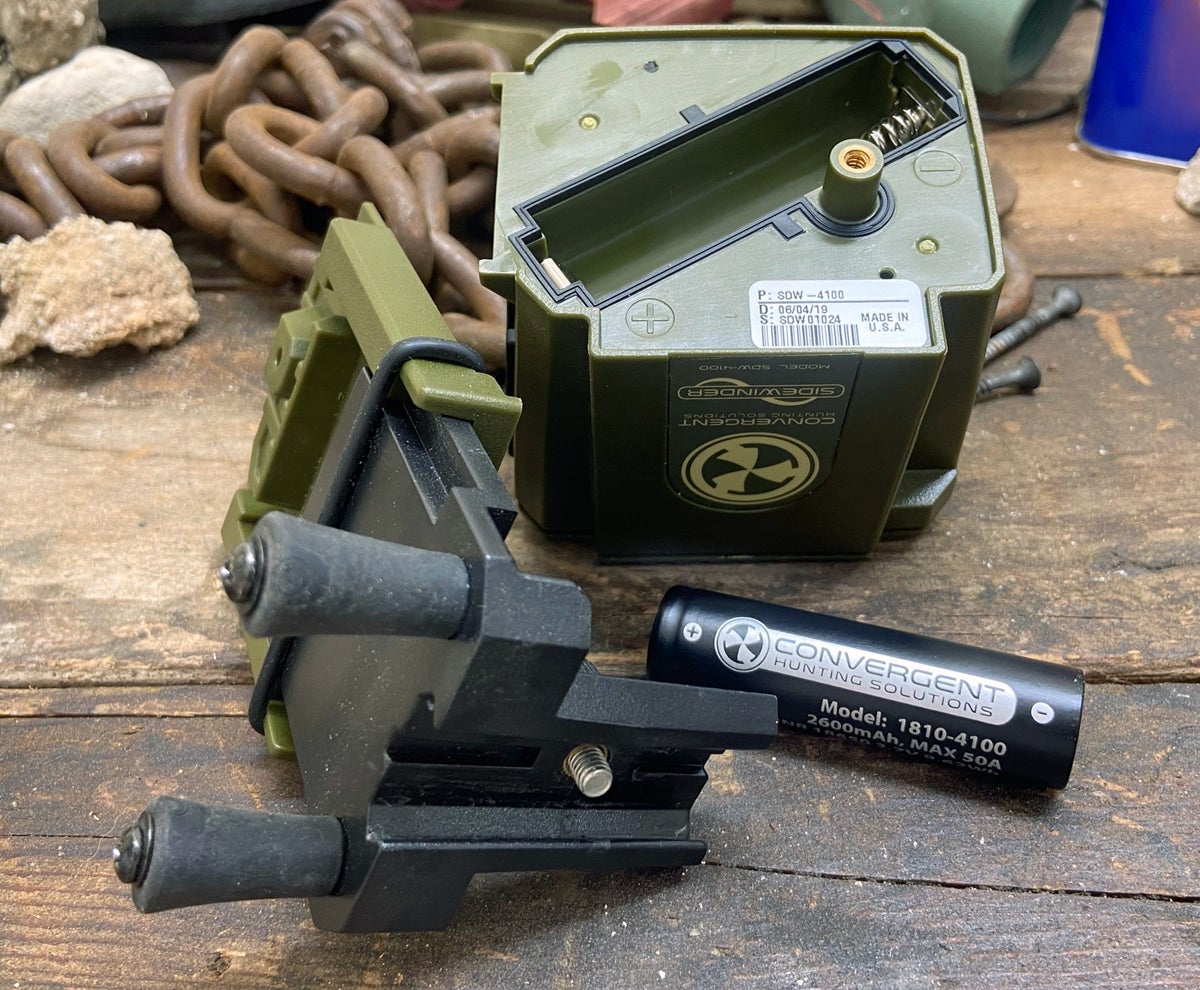 Conclusion – Convergent Sidewinder Weapon Mounted Game Call
The Convergent Sidewinder is an interesting and useful call, but it does have some caveats. In my opinion, a $150 call should be better designed and offer better features such as bluetooth, silent on/off switching, a more-robust phone holder, and a battery whose life lives up to its claims. On the other hand it makes the noises that can pull in the critters, it's nice and loud, the battery is replaceable, and the call is made in the USA. Head on over to their website to check out the Convergent Sidewinder weapon mounted game call if you're interested.