Swinger T10 Sling System Available Now from Tech Ten Tactical
Luke Cuenco 02.23.21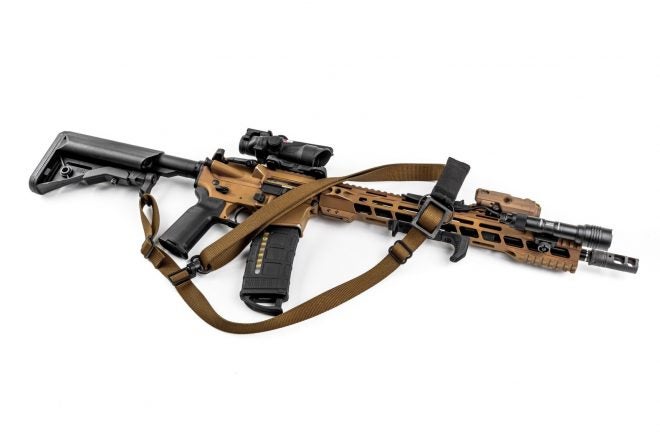 Claiming to be "the best sling in the world today" the Tech Ten Tactical Swinger T10 sling aims to make fielding and using a sling much easier for the end-user than other systems. The all-metal hardware sling system also features a swinging rear mount that aids in transitions between shooting positions.
Swinger T10 Sling System Available Now from Tech Ten Tactical
"This system is used by operators in elite military and law enforcement units. Designed by veterans and manufactured with pride in the United States with US-sourced components.

The complete package is the real deal. Take rifle maneuverability and adjustability to the next level with the fully-kitted out T10 Sling, Swinger™ Stock, and Swinger™ Sling Mount.

The T10 Sling's proprietary steel slider is tough and won't quit like that plastic stuff.

The modular and adjustable length pull-tab allows operators to quickly change pull tab cable length* depending on their geographical environment e.g. a hot desert, cold weather, and waterborne operations.

The proprietary slide stop ensures the slider comes to a complete stop and never wraps around the attachment point on the rail system.

The Swinger™ Stock with the Swinger™ Sling Mount pivots 220 degrees, eliminating tension and binding when an operator transitions from strong to weak-side or shoots from barricades and vehicles."

The complete Swinger Stock and T10 Sling System includes

Patent pending steel machined slider with a Nitride coating
Sling constructed from 1" MIL-W-4088K Type XXV Class 1A W27265E resin-treated webbing and TEX 70 Type II Class A nylon thread
Heavy-duty bar tack and two box stitches holds the proprietary slider buckle in place
2 heavy-duty metal mil-spec triglides
Custom-made pull tab with 6″ cable
Custom 2 to 1 triglide
Heavy-duty nitride-coated QD swivel

B5 Insert constructed from 7075 aluminum with a MIL-SPEC Type III hard anodized coating comes installed in the B5 Enhanced SOPMOD stock

Anchored with a 3/16″ stainless steel roll pin

*Sling comes standard with a 6-inch cable. 5-inch and 7-inch cables sold separately. Rifle not included.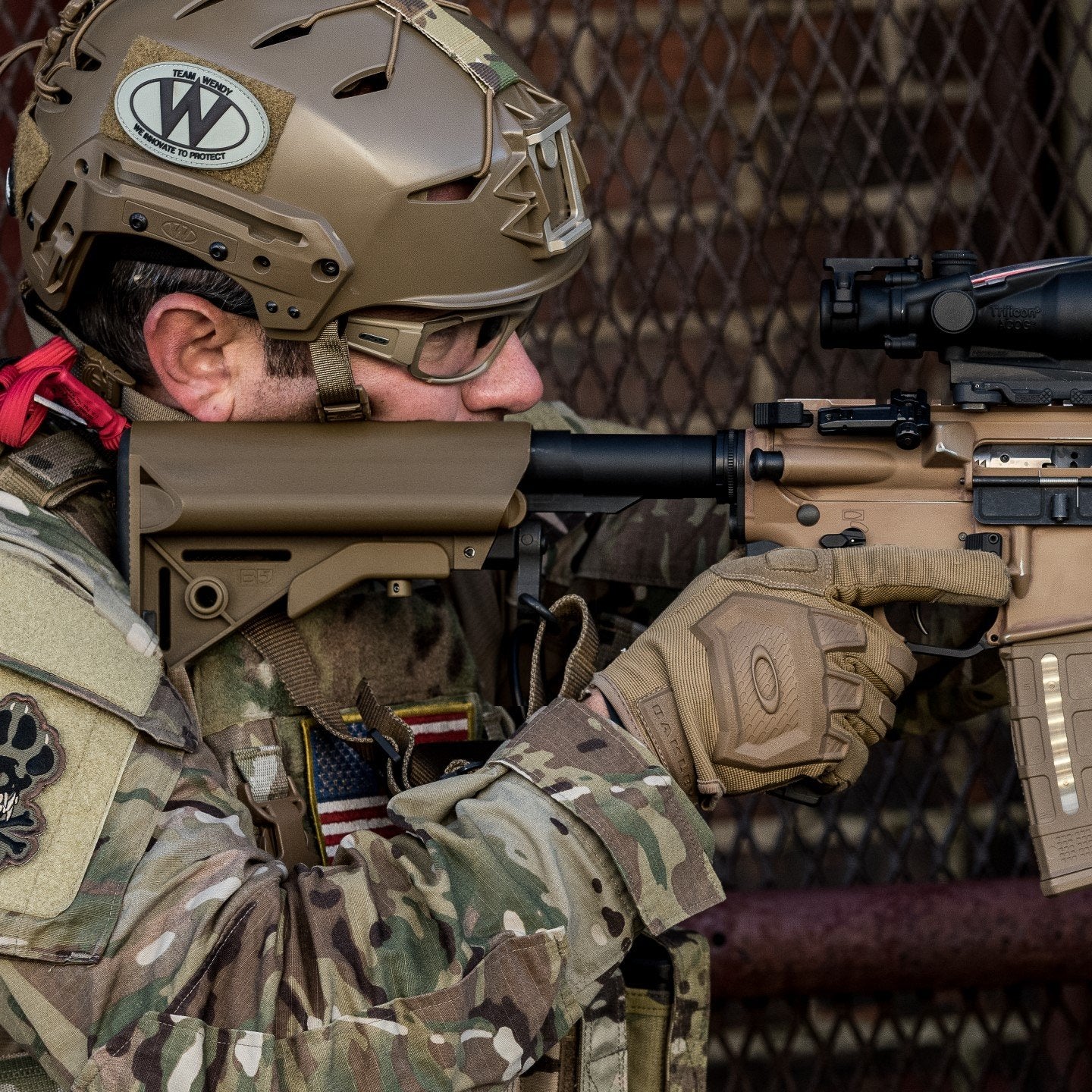 The Swinger T10 sling system is currently sold as a kit for $249.95 and comes in either Black or Coyote coloring; however, it seems that OD green options will be available soon if the pictures are any indication of product development. If you're not looking for the complete system, each piece of the Swinger T10 system can be purchased separately from Tech Ten Tactical.