Parts Distributor Lone Wolf Rolls Out LTD Line of Complete Pistols
Eve Flanigan 02.24.21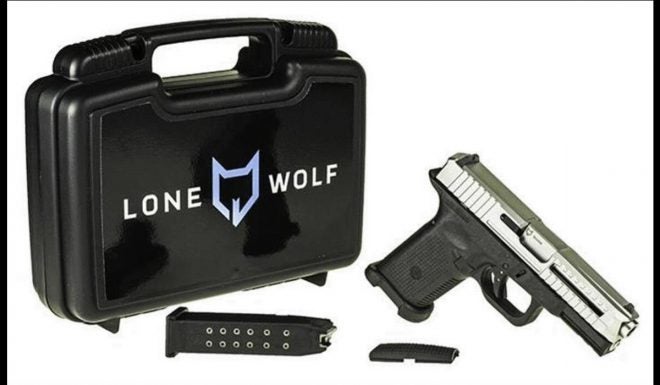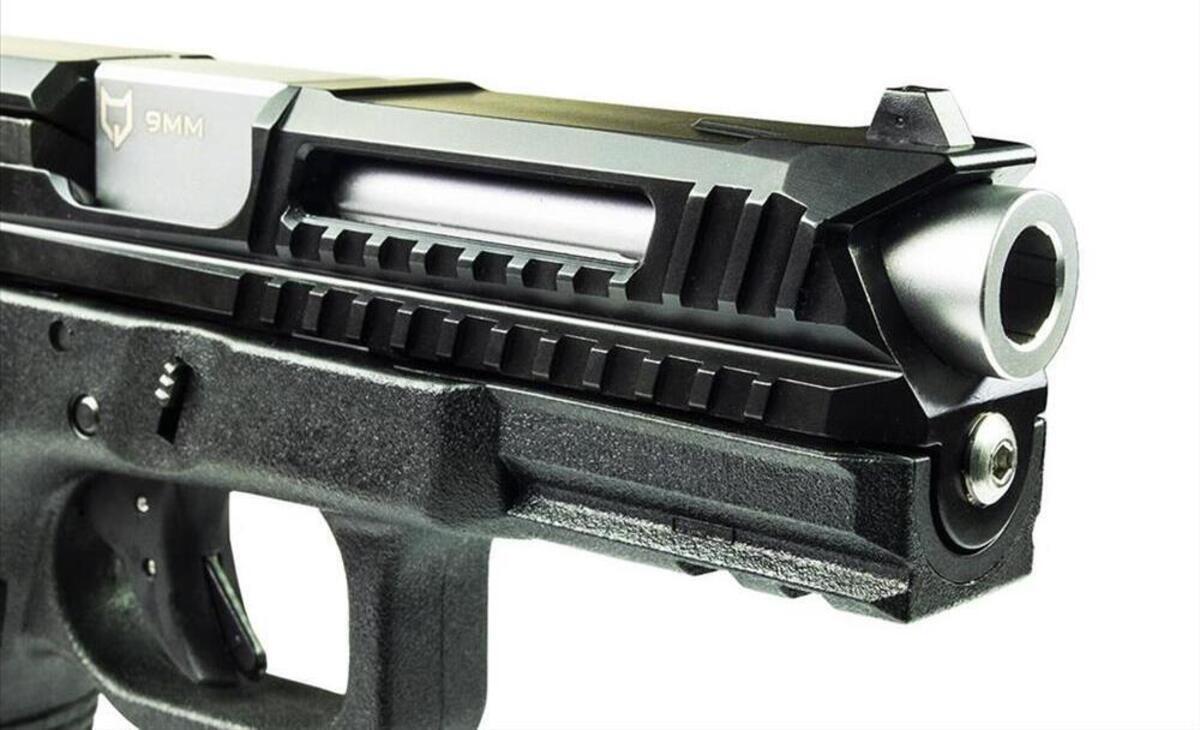 "Gucci Glock" lovers, rejoice, a new ship has just landed in port. Meet the LTD (lightweight tactical defense) pistol, a line of fairly affordable Glock-based pistols with a bevy of upgrades. Idaho-based Lone Wolf Distributors, the maker of the LTD, has been in the Glock upgrade business for some time. Their longtime experience with trends and consumer demands culminates with the LTD line. These Glock 19-inspired guns are built around a Lone Wolf-trademarked new frame, the Timberwolf. The frame retains the popular "point and aim" shape of a Glock frame, but with both bulk and weight trimmed away.
There are two color/finish options. The frame is available in black or gray. The slide comes in black or silver.  This is no ordinary slide. It has handsome front and rear cocking serrations, beveled edges and corners, lightening cuts, and a sculpted muzzle end. There are V1 and V2 editions; with more dramatic slide cuts on the V2s.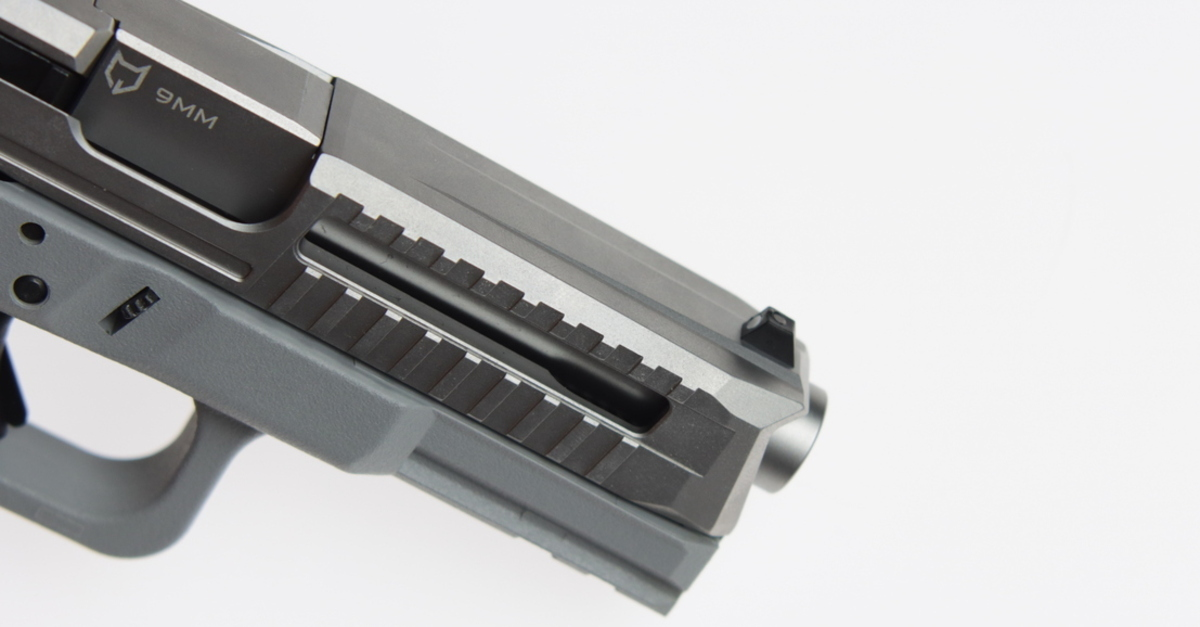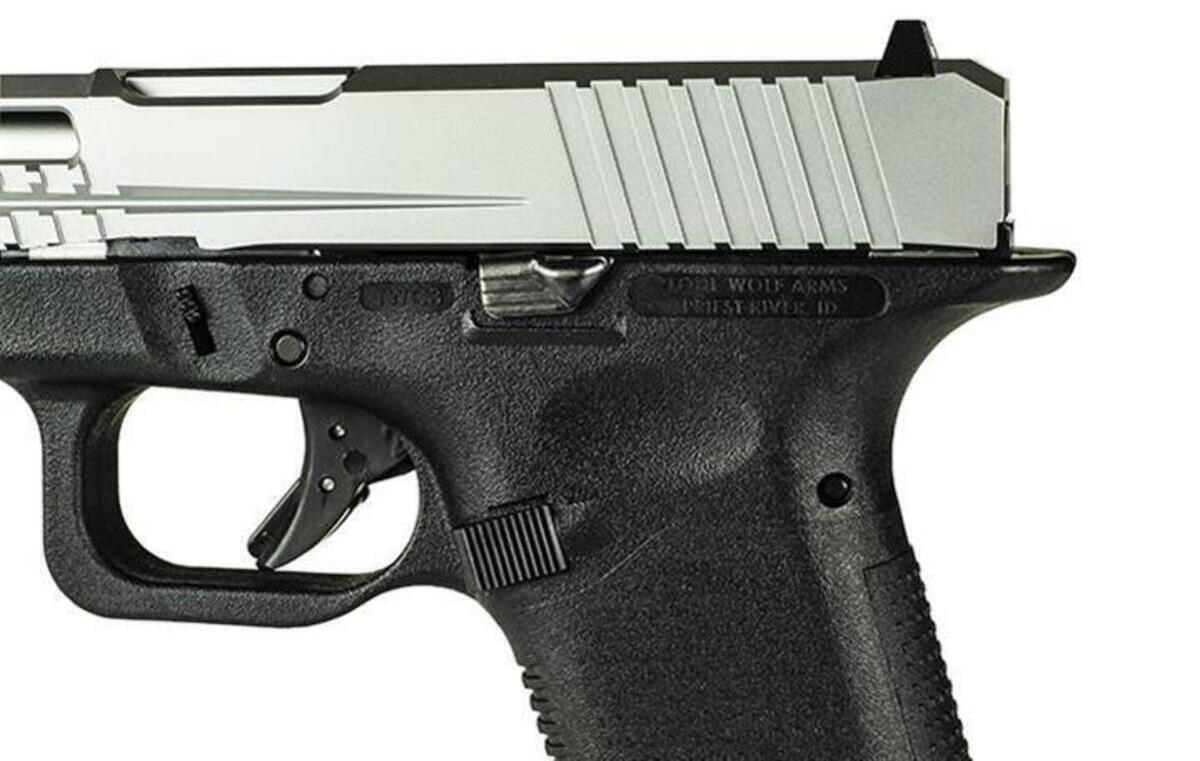 Handling was obviously top-of-mind when building the LTD. It has a low bore axis and undercut trigger guard for recoil control. A slight beavertail protects hands. The frame is indented at the thumb grip point and the grip is pebbled all over for good purchase. An extended mag release and slide lock should make emergency reloads quick and easy. LTD pistols accept Glock magazines, though Lone Wolf doesn't specify pre-Gen 5 or Gen 5. Speaking of magazines, the Timberwolf frame sports a pinch-free design so large hands on its compact frame never get those nasty blood blisters associated with speed loads on smaller guns.
Maybe it's surprising that the LTD employs the customary polymer, and often-maligned, Glock sights with a U-shaped rear sight. Or maybe it's not surprising, considering the plethora of aftermarket choices and wide range of consumer preferences. Lone Wolf surely made an experience-based call here.
No word on when a full-size or long slide version of the LTD might be coming. Assuming the LTD runs with Glock reliability and improved handling, the only concern this writer has is whether Glock holsters will fit the LTD's thinner profile.
Specifications of Current LTD models:
Weight without magazine: 19 ounces
Length: 7.16 inches
Barrel Length: 4 inches
Height Including Magwell: 4.77 inches
Width: 0.99-inch Slide; 1.13-inch Frame; 1.49-inch Mag well
Sight Radius: 5.9 inches
Trigger Pull: 6.5 pounds
Stainless Steel Guide Rod
Enlarged Magazine Release
Enlarged Slide Stop/Release
MSRP $699.99, in stock, and available for delivery to local FFLs