Walther Rolls Out New Performance Duty Pistol (PDP) Line
Eve Flanigan 03.02.21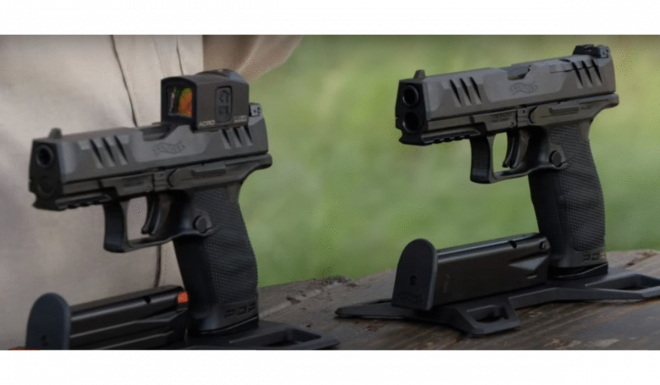 Germany-based Walther Arms recently announced a new lineup of 9mm, striker-fired pistols called PDP, for performance duty pistol. The pistols represent the state of the art, and numerous departures from the current norm, in modern features and consumer-driven demands. Parting with what has become customary in the industry, Walther rolled out multiple sizes from the get-go. The PDP is available with a full-size or compact frame. Three slide lengths are already available. Consumers can order their PDP with their choice of frame and slide.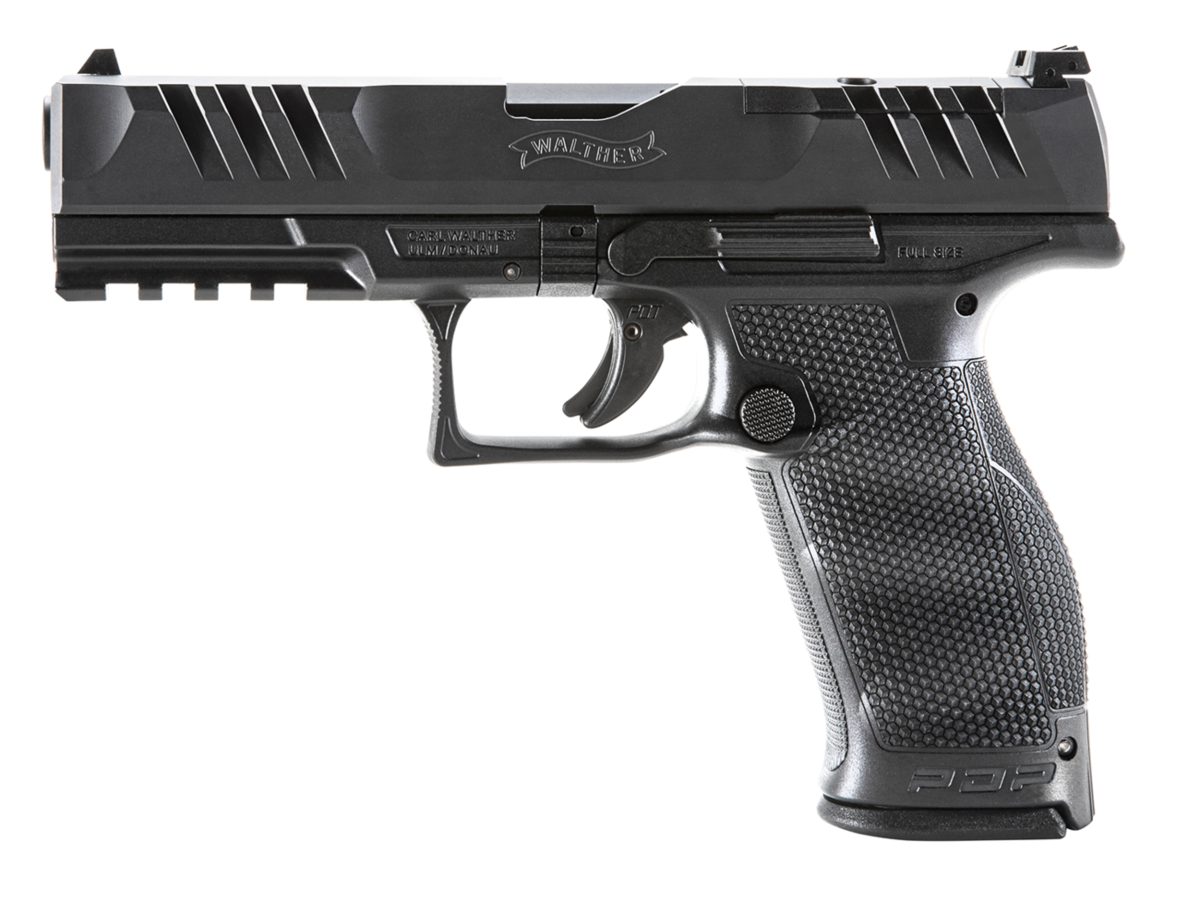 Another departure from business as usual is red dot readiness. Every PDP slide is milled and drilled for an optic. A matching cover plate that sports the pistol's aggressive, wraparound "Superterrain Serrations" if the shooter doesn't run a red dot. The protruding serrations are made for easy slide-racking when using a red dot or in challenging environmental conditions.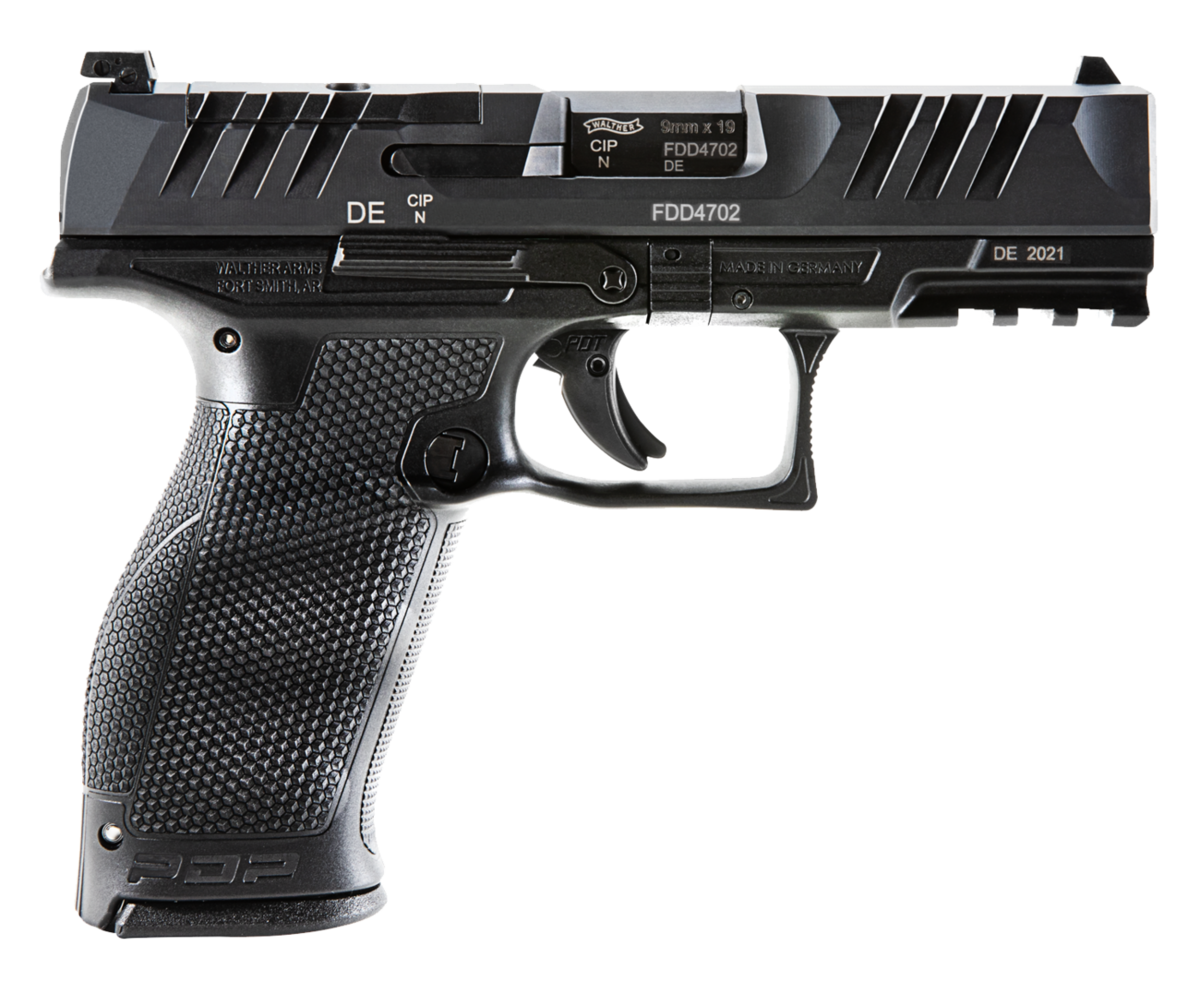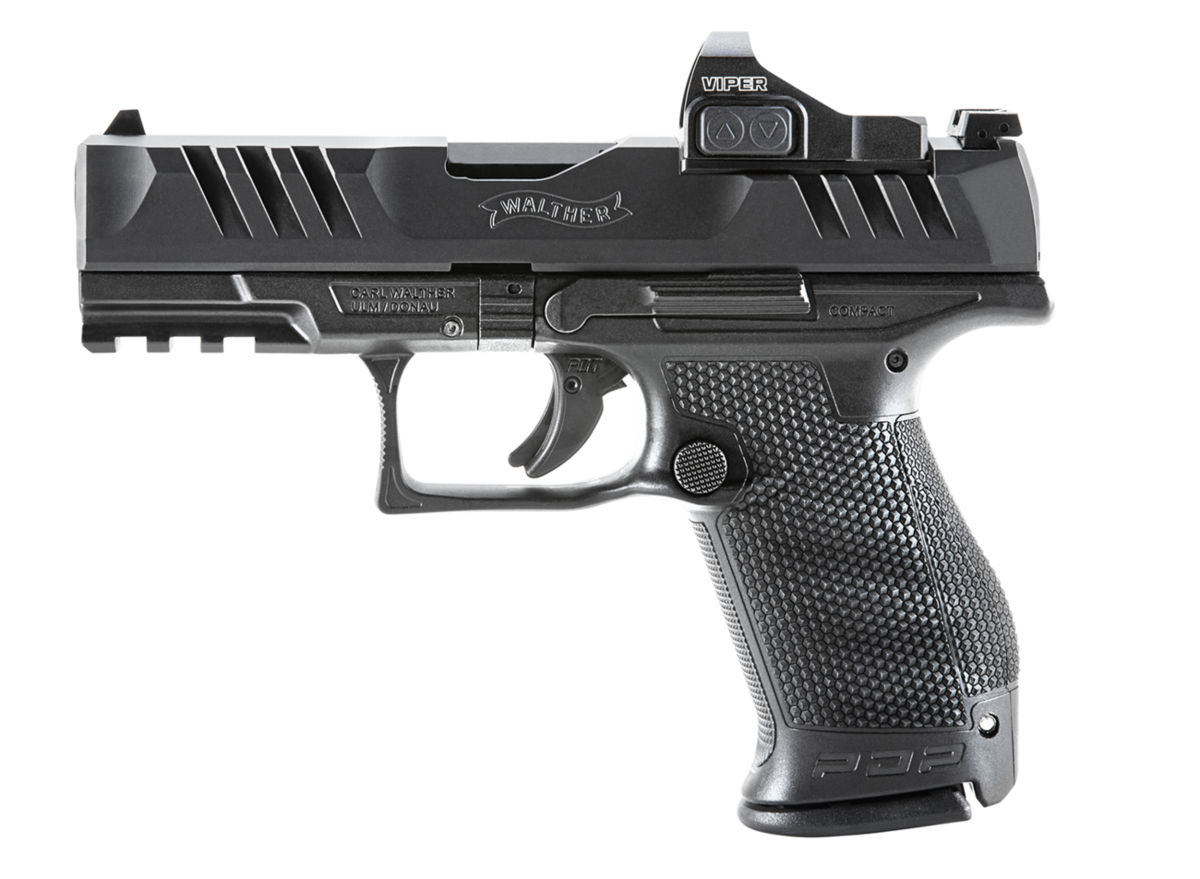 Walther showed mastery of ergonomics and adaptability with its polymer PPQ pistols, a line that went out of production with the advent of the PDP, but the new pistols retain the changeable push-button magazine release and extended ambidextrous slide lock – a boon to left-handed shooters.
Three choices of backstrap are still in the mix along with a deeply-indented top of the backstrap; this grip will fit just about anyone. Besides built-in modularity, the grip is worthy of remark for two reasons. Walther chose a grippy, but not abrasive "tetrahedron" design, creating a pattern of tiny pyramids that wrap around the grip. It's an apparent response to one of the few criticisms of the smoother-gripped PPQ.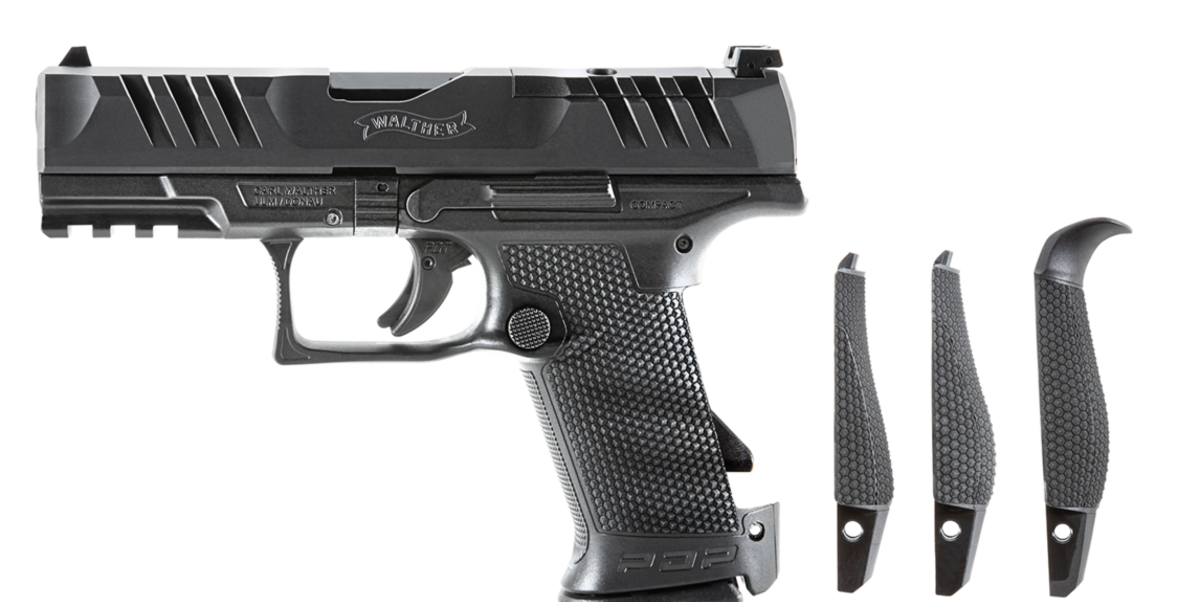 Innovation is seen in the grip shape, which is at least in theory, optimized for red dot use. Anyone who's used a handgun red dot knows about the slight downward cant required to establish sight picture. The grip shape of the PDP encourages gripping with the pinky, thereby naturally inviting that bit of angle via the shooter's grip.
Even the trigger is updated. Walther's new Performance Duty Trigger has a more palpable reset than before. Reviews that this writer has seen have been entirely positive. The new triggers are identifiable by a "PDT" stamp on the left side just under the trigger port. Walther chose a polymer, three-dot sight system for the PDP. In another consumer-centric move, the sights are compatible with Glock aftermarket sights for easy customization. The MSRPs begin at $649.
Specifications: Walther PDP Full Size 4.5″/Full Size 4″/Compact 4″
CALIBER: 9mm
COLOR: Black
SLIDE MATERIAL: Steel
FRAME MATERIAL: Polymer
OVERALL LENGTH: 8″/7.5″/7.5″
SLIDE LENGTH: 7.5″/7″/7″
WIDTH: 1.34″
HEIGHT: 5.7″/5.7″/5.4″
BARREL LENGTH: 4.5″/4″/4″
SIGHT RADIUS: 6.9″/6.4″/6.4″
TRIGGER REACH: 2.76″
GRIP CIRCUMFERENCE: 5.8″
WEIGHT WITHOUT MAGAZINE: 22.3/21.5/21.4 Ounces
WEIGHT WITH EMPTY MAGAZINE: 25.4/24.6/24.4 Ounces
MAGAZINE CAPACITY: 18/18/15 (10 also available)
MAGS INCLUDED: 2
TRIGGER: 5.6 Lbs
SAFETIES: 3 – Automatic
TRIGGER TRAVEL: 0.28″