AllOutdoor Review: Athlon Neos 4-12×40mm BDC 22 Rimfire
Sam.S 03.09.21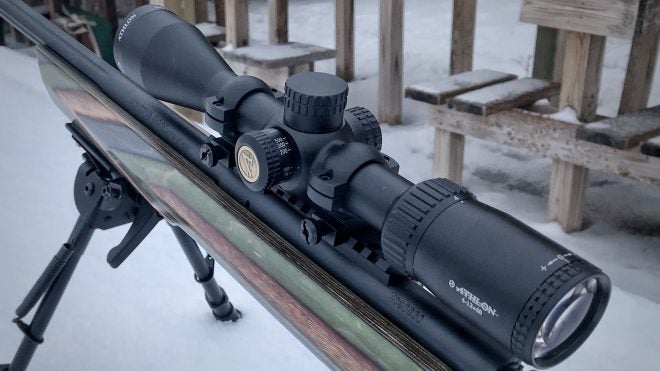 For around two years I have been piecemealing a fun and versatile rimfire setup. The only thing I have found it had been lacking was a good quality scope. No offense to the 20 dollar scope my dad bought me when I was a kid, but I needed something that was not fixed power and glass that was clear. I recently had the opportunity to review some Athlon Optics products and I happened to find the perfect candidate in their catalog. Today, I will run down my review of the Athlon Neos 4-12×40mm BDC 22 Rimfire Scope. Let's dive right into it!
Nomenclature: Athlon Neos 4-12×40mm BDC 22 Rimfire
I feel it only fair to start off with some terminology explanation since there might be some people out there much like myself that do not know what all the names and numbers always mean. The name "Neos" is Athlon's first tier in their optics lineup. The Neos is the very affordable category, but I would not go as far as calling them "cheap." The "4-12" is the range of magnification on the scope. It starts at 4x magnification and can be adjusted all the way up to 12x magnification.
The number 40 means that the lens at the front of the scope is 40mm. Typically, the wider the lens the more light that gets let in. 40mm is pretty average as far as scopes go and can be fair to good in low light if the glass is clear. The letters "BDC" (Bullet Drop Compensation) are the type of reticle or crosshair that an optic can have. BDC reticles are the ones that feature some sort of hash marks or ladder steps typically. This specific one has a set of dots instead of lines.

Specifications: Athlon Neos 4-12×40mm BDC 22 Rimfire
The Athlon Neos 4-12x40mm BDC 22 Rimfire Scope is a nitrogen purged 1-inch tube diameter optic. The BDC reticle features three dots and a final post that are supposed to mean different yardages. This reticle in the picture above is specifically designed for rimfire and is said to perform best with velocities of 1,250 FPS (Feet per Second). If you sighted this in at 50 yards as I did in my testing, the yardages would be as follows: 75, 100, 125, and 150. Check out some more specs down below:
Magnification: 4-12
Objective Lens Diameter: 40 mm
Reticle: BDC 22
Surface Finish: Matte Black
Lens Coating: Wide Band Fully Multicoated
Tube Material: Aircraft Grade Aluminum
Tube Diameter: 1 Inch
Exit Pupil: 7.2 – 2.5 mm
Eye Relief: 3.39 – 3.19 inches
Field of View at 100 yards: 27.3 – 8.9 feet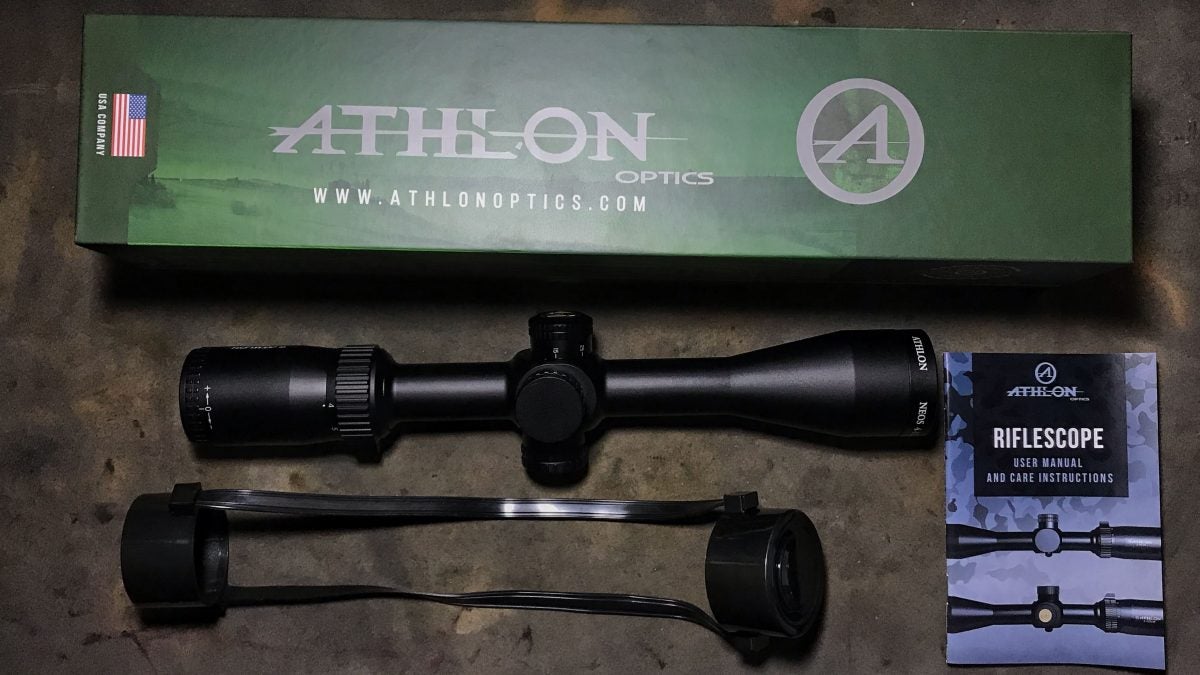 Click Value: 0.25 MOA
Adjustment Range Per Rotation: 15 MOA
Total Elevation Adjustment: 50 MOA
Total Windage Adjustment: 50 MOA
Turret Style: Capped
Parallax Adjustment: Side Focus – 10 yards to infinity
Purging Material: Nitrogen
Length: 12.56 inches
Weight: 18.1 oz
Reticle Subtension Validity: 12x
The Athlon Neos 4-12×40mm BDC 22 Rimfire comes with what is pictured above. You have a well-packaged box with the scope, scope caps, and a manual. I think that is fair enough for the price you pay since the real star is the kick-butt scope you get.
The scope caps are something I can honestly take or leave cause they do not seem to want to look nice for lack of a better phrase. The wide rubber banding just does not settle well around the scope and I would opt for something less durable like the nylon string ones you can crisscross over your optic.
The manual leaves a lot to be desired. It is a broad-strokes type of manual, but to the 1,000th degree. The manual covers all the Talos and Neos scopes in their lineup at once and that sacrifices a lot of valuable information and makes the whole thing very vague. Something like where to zero your scope as it was intended to be with the dots meaning the distances listed above is completely left out and I had to hunt it down on their website here.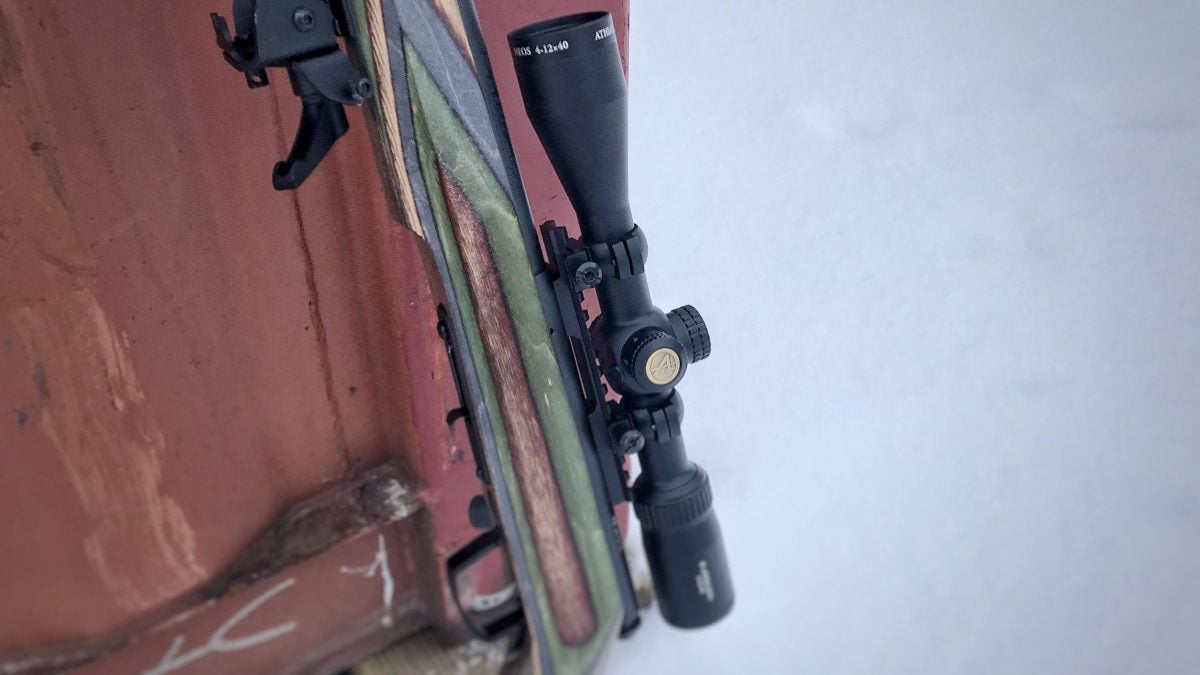 The MSRP for the Athlon Neos 4-12×40mm BDC 22 Rimfire is a comfortable $187.49. This scope is very well made and not to let too much on about the range time, but it held up to the cold Minnesota winter and made me look like a sniper. I think this is not only fair, but it is an excellent value! Athlon Optics has a no receipt or registration needed lifetime warranty and they demonstrate their effort to give you good products in the quote from their website below:
"Increasing your success while hunting doesn't necessarily have to decrease your savings account. The perfect example of that is the Neos series. This is the perfect scope for those who want quality features all while staying on budget. The Neos has an impressive list of features, and is designed and built to endure. It has a one piece aluminum tube and fully multi-coated lenses.

This Neos 4-12×40 Model has Athlon BDC 22R Rimfire reticle in it."
Range Time: Athlon Neos 4-12×40mm BDC 22 Rimfire
Range time with the Athlon Neos 4-12×40mm BDC 22 Rimfire was an absolute blast. Pun intended… there I said it. Anyway, this scope made me feel really good about myself. I am not the target shooting type or even optics type. I am old-fashioned so iron sights always are my comfort zone, but this scope has since opened a wormhole of appreciation.
I zeroed the scope at 50 yards as their website recommended; although, I willfully substituted a 1,250 FPS high-velocity ammo for some CCI Standard Velocity that is a 40-grain lead projectile going 1,070 FPS. The reason for this substitution is twofold: one, I wanted to see how the BDC reticle performed with slower ammo with its given yardages; and two, I have a suppressor that does not get the attention it should.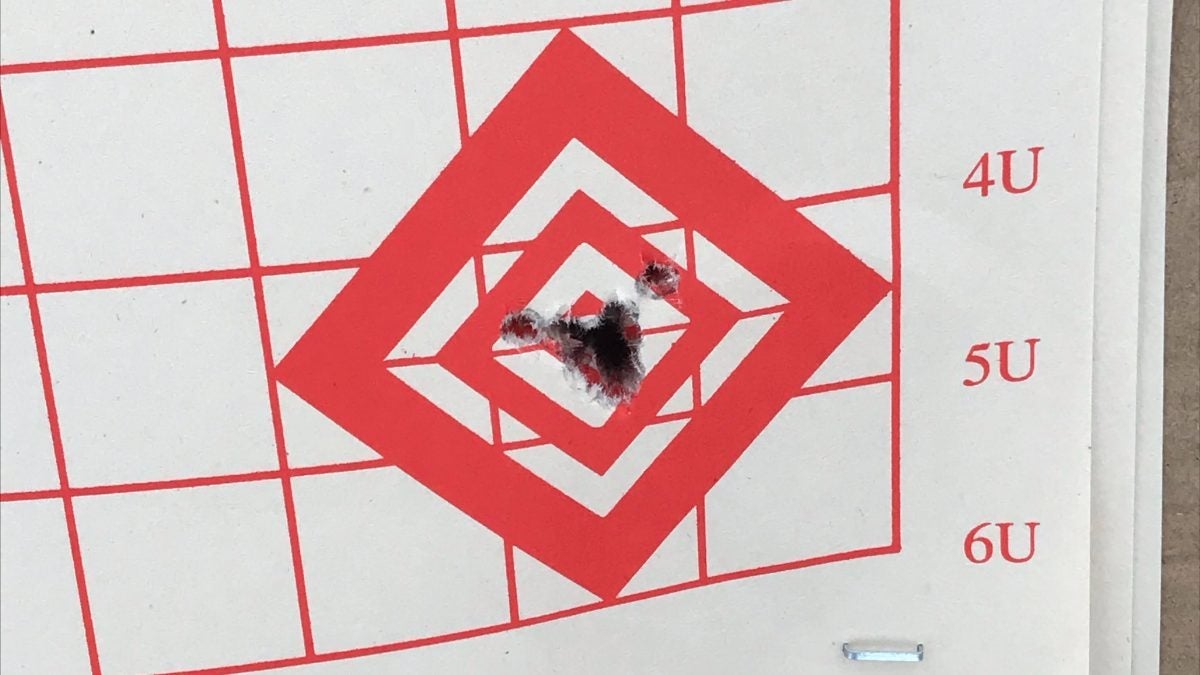 The results of my 50 yard zeroing are pictured above. I apologize I did not measure my group, but I cross my heart it was probably the best group of my life and that is thanks to the Athlon Neos. I had my magnification all the way up because that was the most comfortable to me and the adjustable parallax was a welcomed feature when I ran into any focusing issues.
I did attempt to use the BDC reticle at longer ranges as it was intended without calculating for the new velocity and the results were as you would suspect. My slower ammo had a hard time getting close to where it should have and that is 100% on me! I have no doubt in my mind that either using the recommended velocity ammo or calculating the difference would have yielded excellent results and consistency.
Final Thoughts: Athlon Neos 4-12×40mm BDC 22 Rimfire
All and all, the Athlon Neos 4-12×40mm BDC 22 Rimfire was probably the most fun I have had just shooting at paper. I normally find it really boring and tedious, but this scope made it all cake! The price is right and the quality makes you feel like Athlon is hiding something. The optic I was given was excellent and it felt like nothing could stop the thing. It was cold as can be out and snowing on my trips to the range. The optic gave me groups to be proud of. I think that is a testament to what a good and affordable everyman optic should be.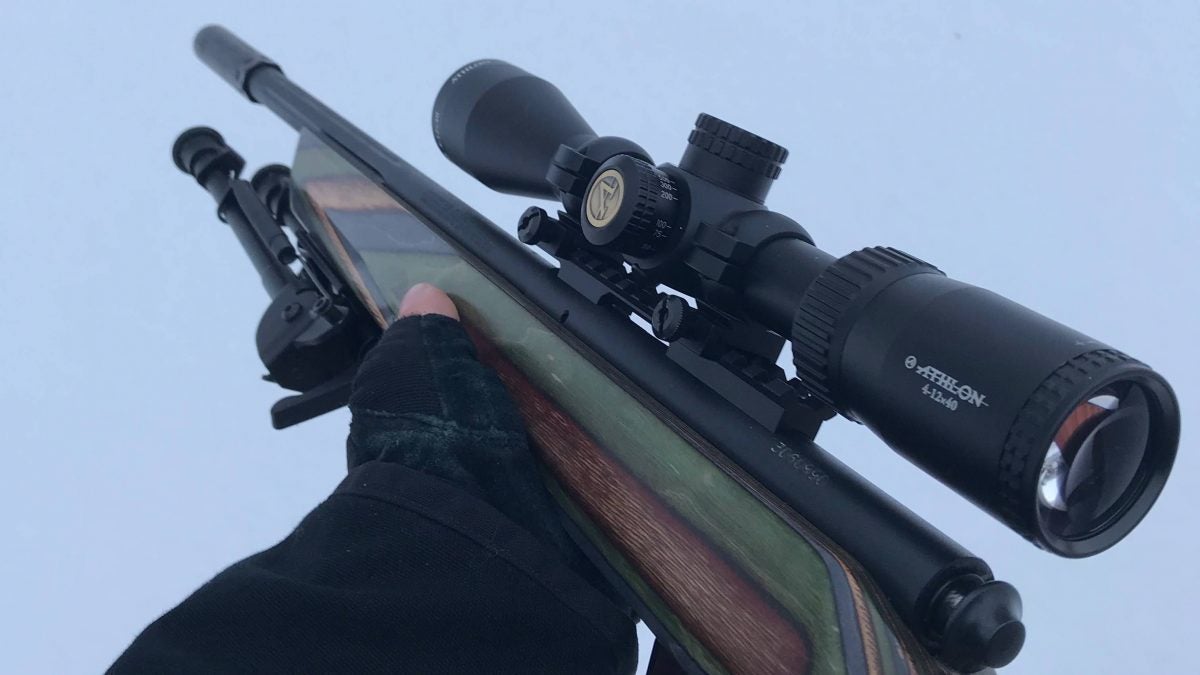 In closing, I want to say thank you to Athlon Optics for allowing AllOutdoor and myself the opportunity to try out their Athlon Neos 4-12×40mm BDC 22 Rimfire. That is always greatly appreciated.
Also, we would like to know what all of you guys and gals think? Do you believe that the Athlon Neos 4-12×40mm BDC 22 Rimfire is something worth spending your money on? Would you shoot a rimfire league with it? Use it on a hunting rifle? Let us know all of your thoughts in the Comments below! We always appreciate your feedback.