1791 Gunleather's OWB Ultra Custom Leather Holster Kits
Luke Cuenco 03.19.21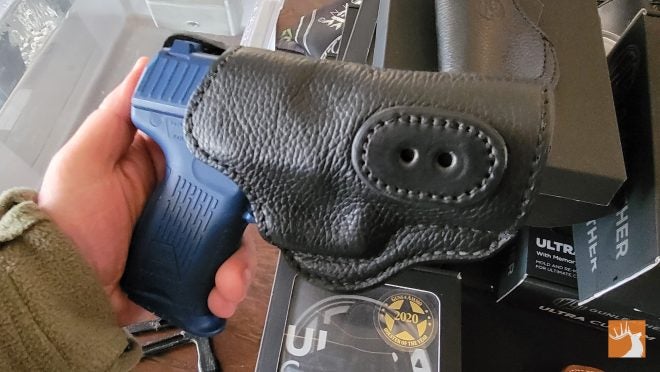 1791 Gunleather has been making high-quality leather holsters for many years and on top of that they keep on innovating in the holster industry. Leathercraft is a highly skilled trade that takes years to perfect and in my opinion, is basically an art. 1791 Gunleather has recently introduced an outside the waistband version of their unique Ultra Custom holster that can be customized right in your own home.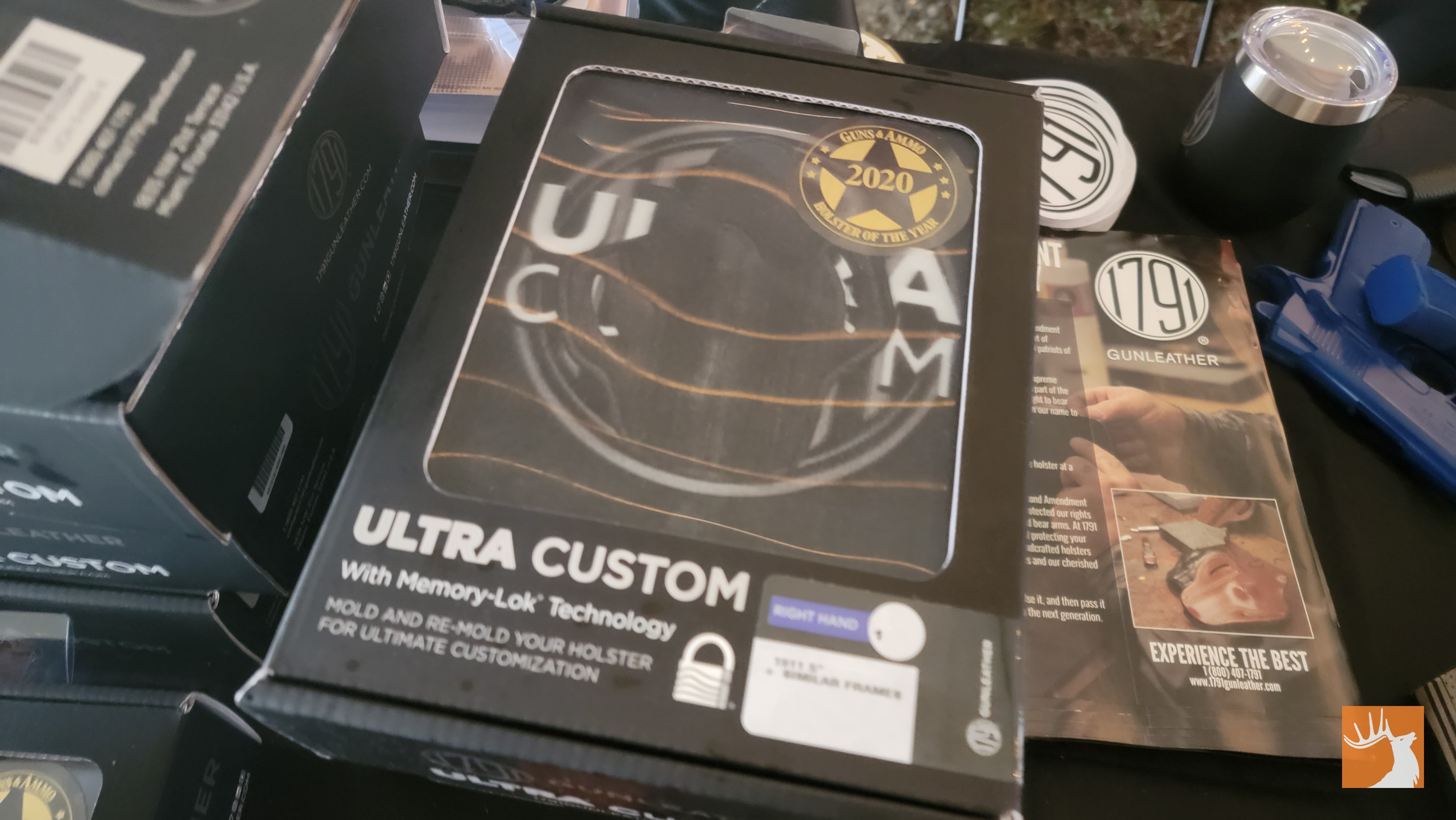 1791 Gunleather's OWB Ultra Custom Leather Holster Kits
They released their initial IWB Ultra Custom concealment holster back during ShotShow or 2020 and now, 1791 Gunleather is offering the Ultra Custom in an OWB platform. This means that without being an expert in leathercraft, you'll be able to make a perfectly fitted holster for your firearm.
1791 Gunlather was able to accomplish this by using a unique combination of deer hide leather that encases a sleeve of thermo-responsive polymer that becomes pliable when submerged in hot water (165 degrees was the number they gave me). Afterward, the holster becomes workable and you can then insert your firearm and fit it to your preferred level of tension as well as accommodate for any aftermarket controls and sights you have attached to the pistol.
All of 1791 Gunleather's Ultra Custom holsters are compatible with red dot-equipped pistols right out of the box. In addition, the rep at the booth told me that very soon they will be offering their entire line of Ultra Custom holsters in a new configuration designed to accommodate weaponlights, so with very little effort, you can fit your pistol with any weapon light and not have to worry about tracking down a custom Kydex holster for your weapon light equipped pistol.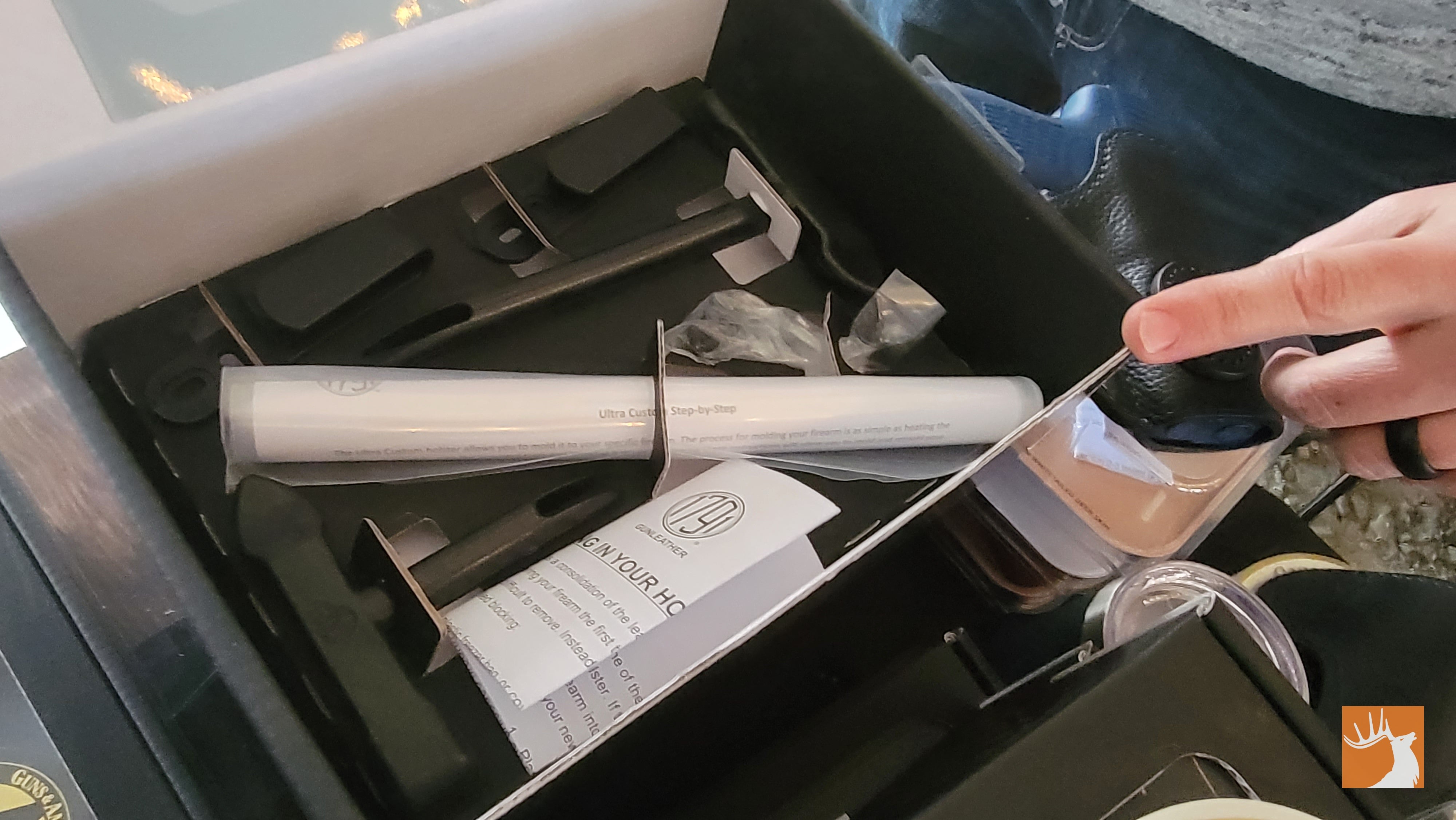 The pricing on these custom holsters is great – just $99 and one really unique thing that 1791 Gunleather doesn't mention in their Ultra Custom actually makes a satisfying "click" when you seat your gun into the holster as any Kydex holster would. The new OWB Ultra Custom holster is on the 1791 Gunleather website and each kit comes with everything (besides the water) you need to make your own custom leather holster.