New DEFY Hearing Enhancing Earmuffs from ISO Tunes
Luke Cuenco 03.22.21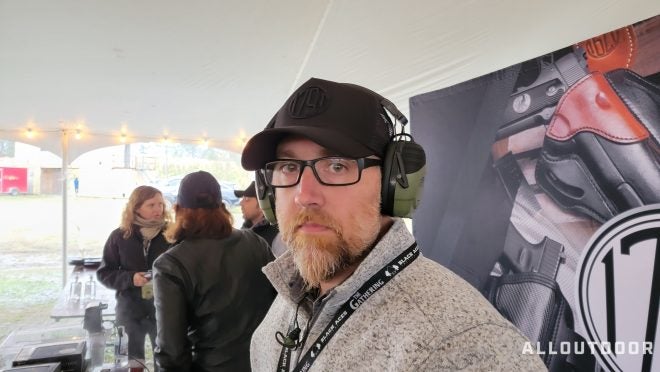 While superpowers may not be real – superb technology is. ISO tunes have introduced their latest pair of hearing protection which enhances your hearing by up to 8X while simultaneously protecting your ears from sudden loud noises like those from your shotgun, rifle, or pistol. If you've ever been out hunting you know it is oftentimes a decision between protecting your ears from that high-powered centerfire rifle shot or hearing possibly prey approaching your shooting stand. With the new ISO Tunes DEFY hearing enhancing earmuffs, you don't need to pick between the two anymore.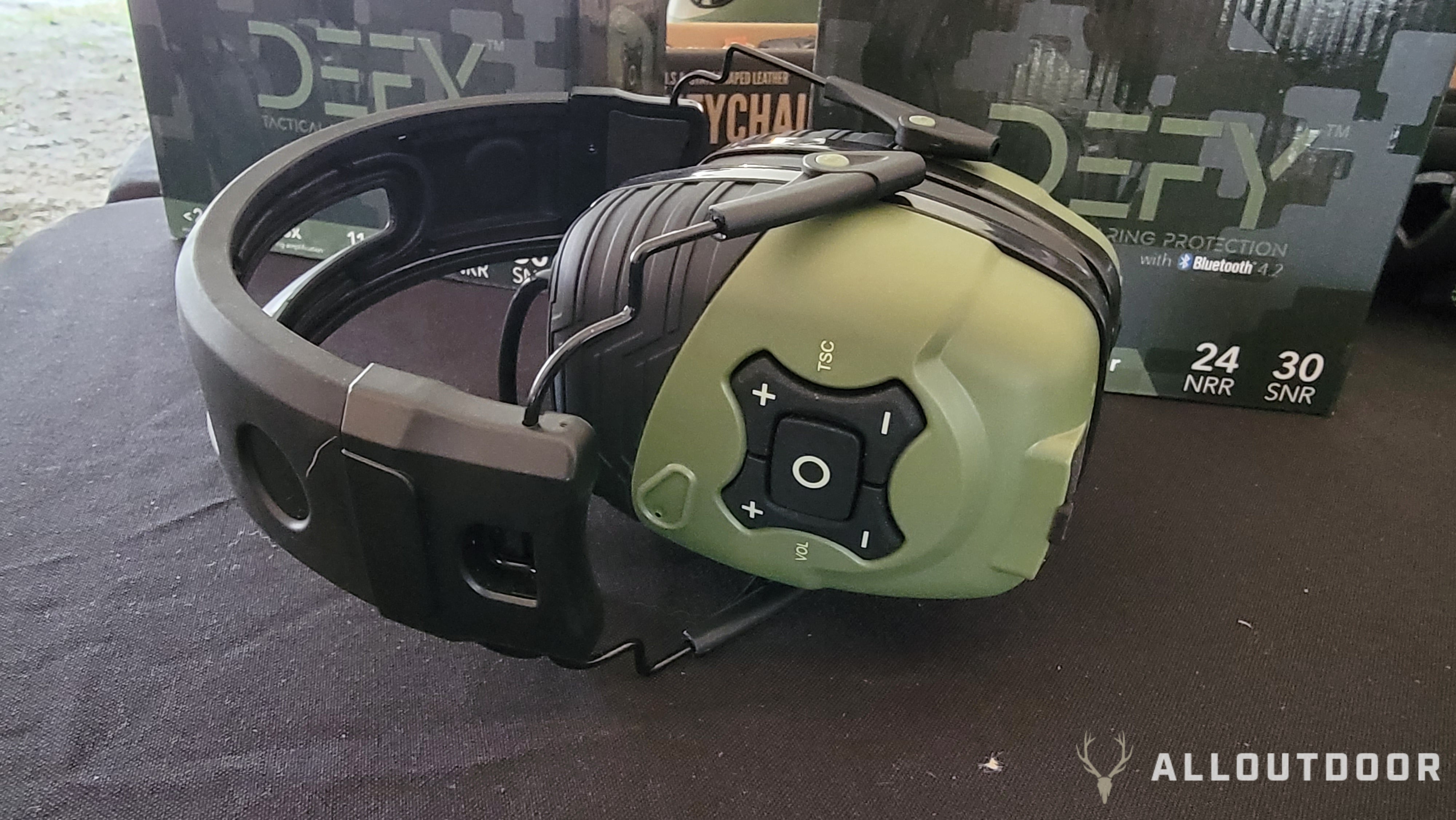 New DEFY Hearing Enhancing Earmuffs from ISO Tunes
"Carmel, IN – ISOtunes®, creator of some of the world's most innovative outdoor hearing protection, recently announced it has officially entered the shooting sports market with ISOtunes Sport. Continuing its new series of hearing protection for professional shooters, competitors, and hunters, ISOtunes is thrilled to announce another exciting new product: the ISOtunes Sport DEFY. An over-ear, muff-style headset, the ISOtunes Sport DEFY provides firearm enthusiasts an impressive catalog of innovative features. 

A tactical shooter's dream, the ISOtunes Sport DEFY enhances your hearing by up to 8x while protecting you from high-impact noises in under 2 milliseconds with a 25 NRR. Through its comfortable design and SafeMax Technology™ that limits volume output to 85dB, DEFY guarantees shooter safety, damage-free listening, and all-day performance. Additionally, DEFY features a unique dual-battery design that provides up to 11 hours of use with the rechargeable lithium-ion battery and up to an additional 22 hours with AAA batteries. The noise-isolating microphone allows for clear communication in loud environments. 

DEFY's innovative design allows it to tip the scales at just 15.5 oz, roughly half a pound lighter than other leading tactical earmuffs. With an IPX4 durability rating and a ventilated headband, DEFY delivers both sweat and water resistance and all-day comfort. Environmental awareness, active gunshot noise reduction, Bluetooth connectivity, and a comfortable fit are just a few of the other baseline features of the ISOtunes Sport DEFY."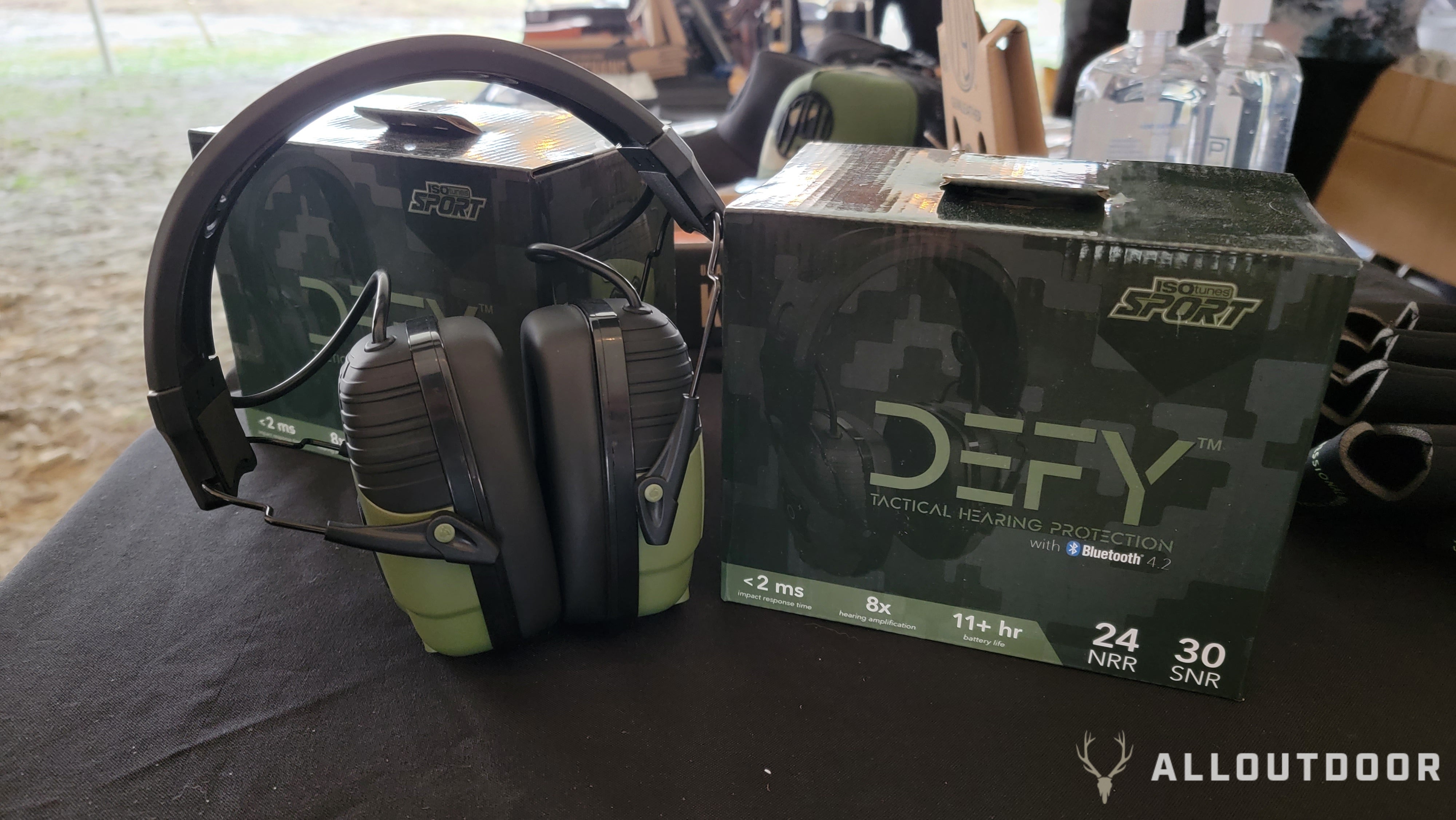 The ear cups of the new model of ear protection from ISO tunes are generously sized meaning that the lobes of your ears will not be pressed against your head. In addition, the ear cups are also made from a soft material that won't stick together while in storage and are soft enough to not be uncomfortable when worn with eye protection. With an 11 hour run time on rechargeable batteries, these should be great for any hunter, sportsman, or competitor.