The Trifecta Multi-Function Concealment Holster from Weber Tactical
Luke Cuenco 03.23.21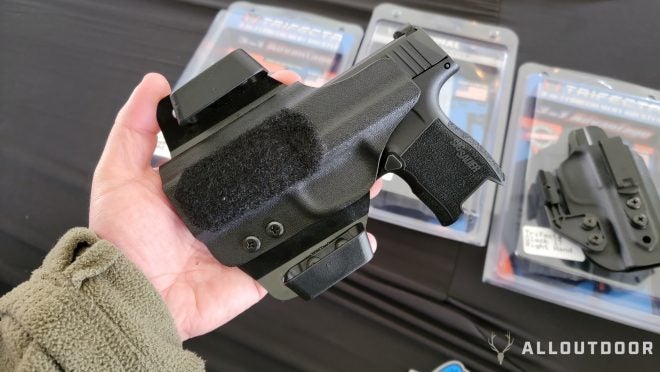 I'm sure most of you have a big box of holsters somewhere in your gun gear collection that is growing by the day. With all sorts of new pistols coming out for the concealed carry market yearly, we've all had a chance to accrue quite a collection of holsters. Weber tactical is hoping to reduce the number of holsters you have to carry around with you with the introduction of their new Trifecta Multi-Function holster. The new holster is an IWB or OWB holster depending on how you configure it and the configuration can be swapped in the field using common tools and no extra hardware.
New Trifecta Concealment Holster from Weber Tactical
"The TRIFECTA ™ Concealment holster by Weber Tactical is an easy to use multi-function holster, engineered by people with a passion for personal protection, safety, and concealment. The TRIFECTA ™ provides clarity among the noise for those trying to figure out the best way to conceal a handgun. TRIFECTA ™ offers Inside the Waistband (IWB), Appendix Inside the Waistband (AIWB), and Outside the Waistband (OWB). TRIFECTA™ allows you to quickly change your method of carrying utilizing the same parts."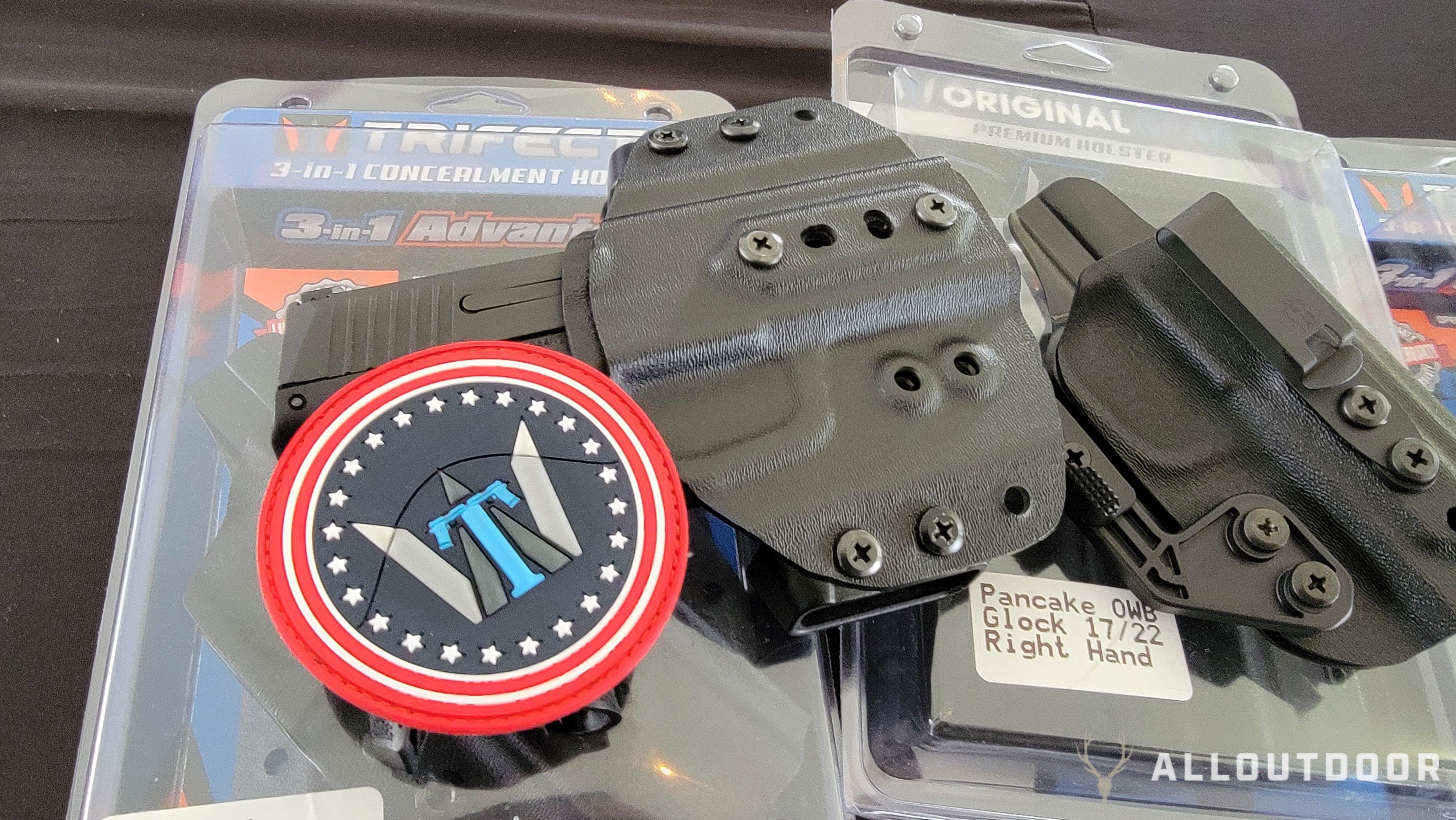 I had a chance to speak to the CEO, Adam Weber, about the holster and he said the impetus to develop this new holster came from his dad who was looking for an "all-in-one" solution for IWB and OWB carrying. Law enforcement officials who work Vice cases will often have to go from observation and concealment to pursuit on a daily basis. When that need arises Adam believes that the quick switch from an IWB to an OWB holster will save time and provide the shooter with a tactical advantage without the need for carrying around multiple holsters.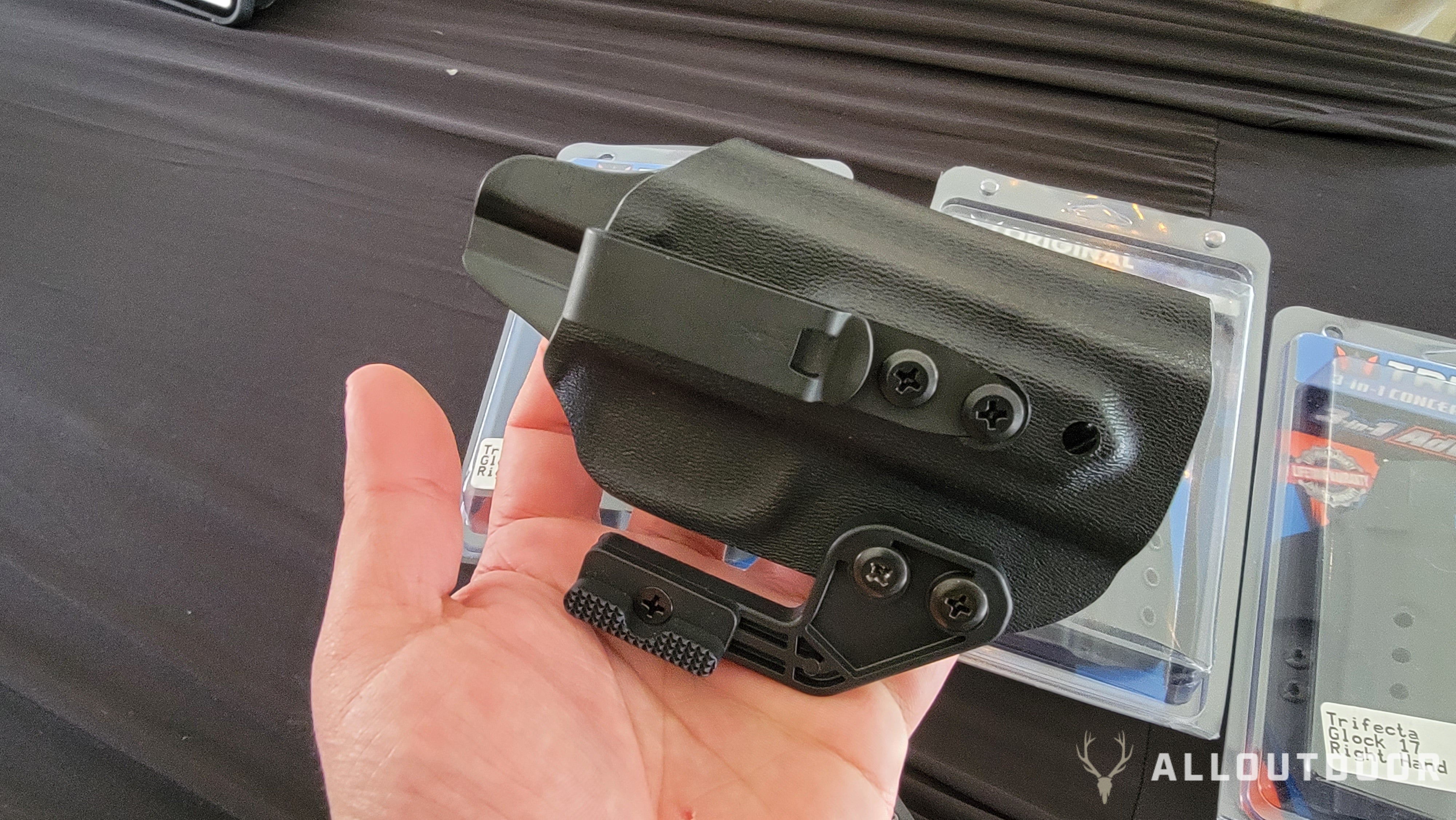 Additionally, the Holster is designed in such a way that the flexing of the outer OWB shell does not affect the retention you've already set for the inner portion of the holster – the means you won't run into any snags when drawing the pistol after you've switched it over to the outside the waistband method. What's great is that all of the hardware that the holster uses are Phillips head meaning you don't need any special tools for switching the configuration up out in the field. The Trifecta concealment holster is on sale now in several pistol fitments and retails for $84.00.