NEW from Avian-X – Introducing the PowerFlight Dove Decoy
Nicolas Lenze 04.07.21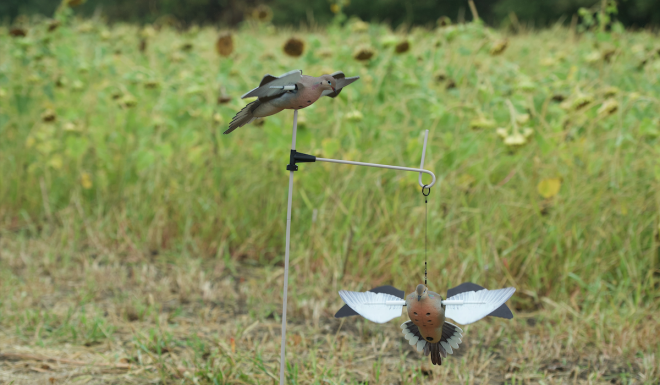 Hunters taking various birds often rely on decoys, and in turn, they rely on Avian-X. The Louisiana-based company produces some of the most widely used decoys in the bird hunting realm. Now, available June 2021, Avian-X has introduced their newest hunting aid: introducing the PowerFlight Dove decoy.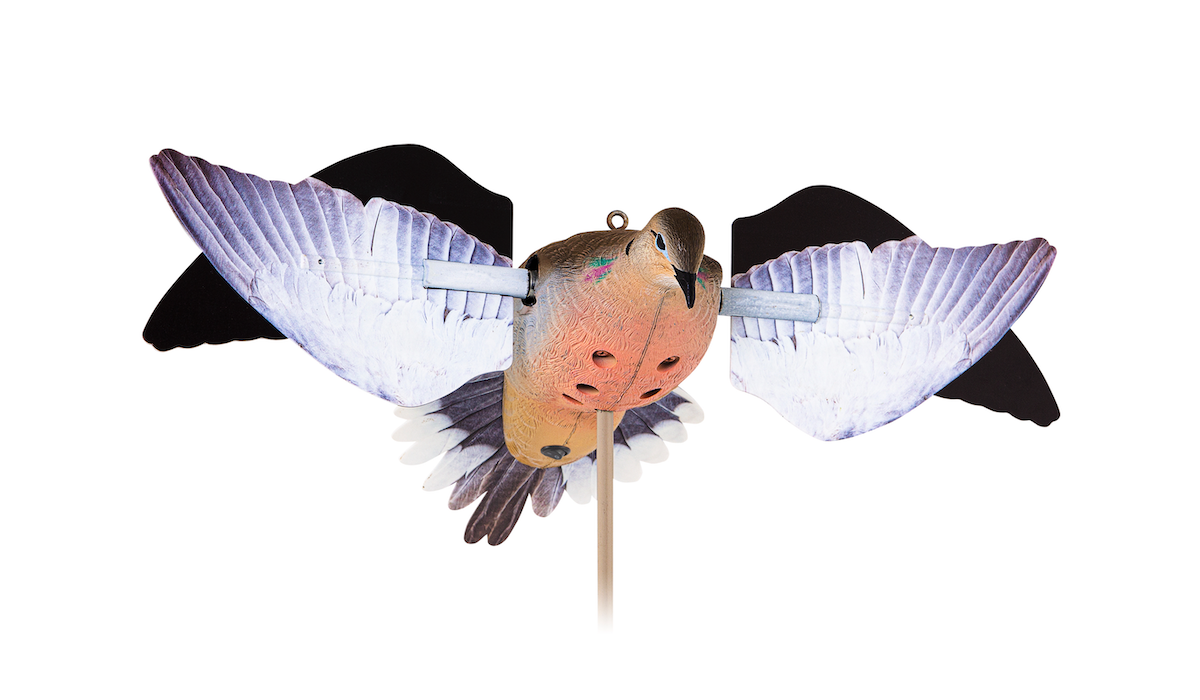 "For dove hunters looking for the ultimate, spinning-wing decoy, the wait is over. New for 2021, the Avian-X® PowerFlight™ Dove decoy sets the standard in motion decoys. Avian-X product engineers invested countless hours of hunting and observation that led to the PowerFlight Dove design. From its ultra-realistic paint scheme and true-to-life wing-spin speed to its carefully crafted molding, every detail is perfect."
The Avian-X PowerFlight Dove Decoy
The wings on the PowerFlight Dove spin 360 degrees to mimic a dove's fluttering wings. They use contrasting colors to catch a dove's eye from far away. The motion of the wings is designed to replicate that of a real dove in winds up to 30 miles per hour. The decoy uses a water-resistant housing to protect the motor and battery. It uses AA batteries and can run continuously for up to 16 hours. Included with the PowerFlight Dove is a stake that gives hunters two mounting options. The dove can be mounted on top for more stability in harsher conditions. The dove can also hang from the arm of the stake to give it more natural movement in the wind. With two doves, both mounting options can be used at the same time.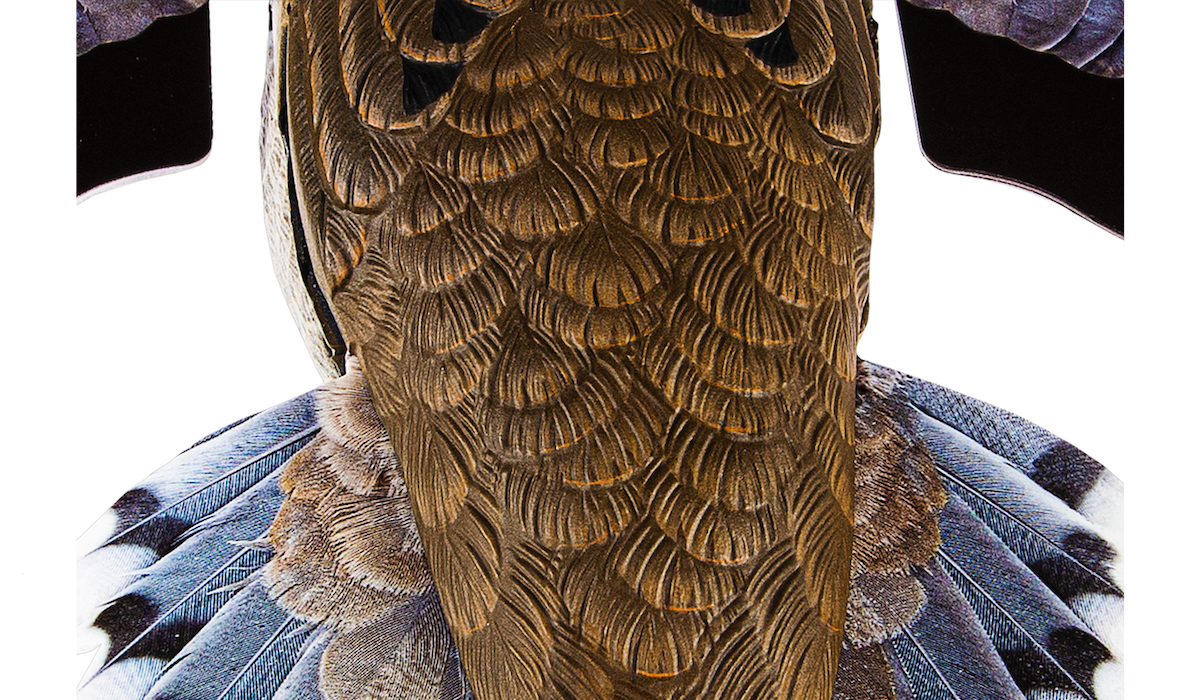 Authentic feather positioning and no-flake paint detail
Durable design for many seasons of use
Protective carry bag for easy transport
MSRP: $59.99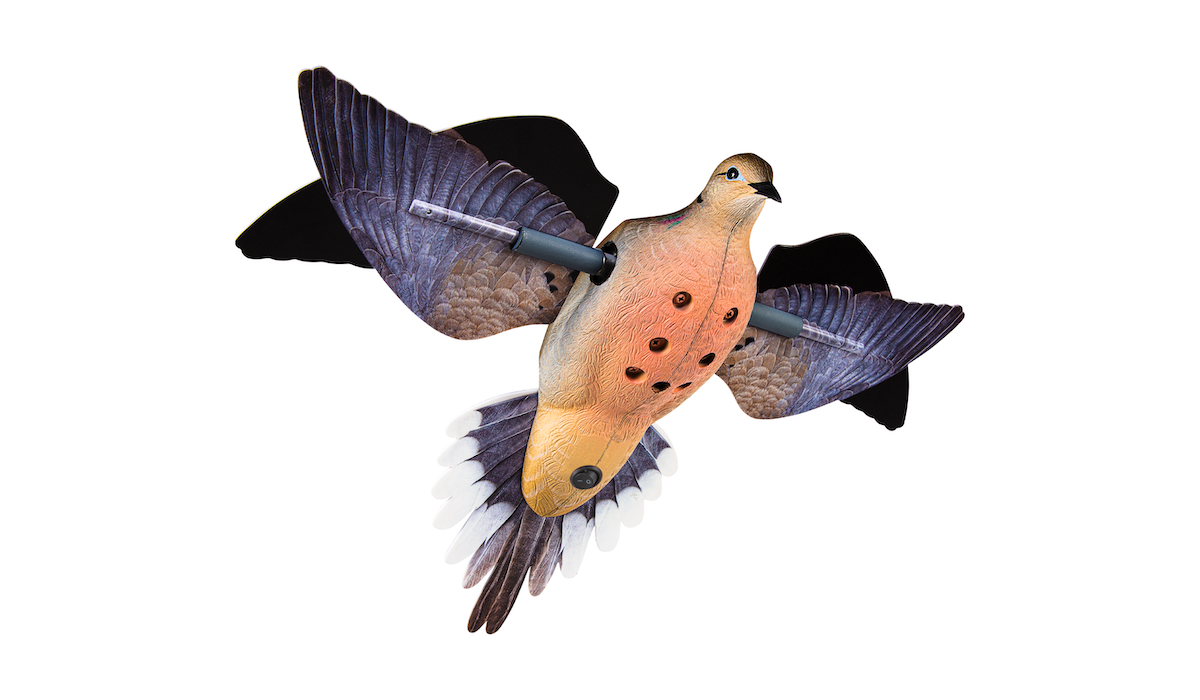 Whether you hunt doves, turkeys, ducks, or geese, Avian-X has a decoy for you. Check out all of their options on the Avain-X website. If you want continuous updates and information on the products they offer, check them out on Facebook, Twitter, Instagram, and YouTube. Shoot straight and happy hunting!