BluHorizon Sunlight Adaptive Binocular from Steiner Optics
Luke Cuenco 04.20.21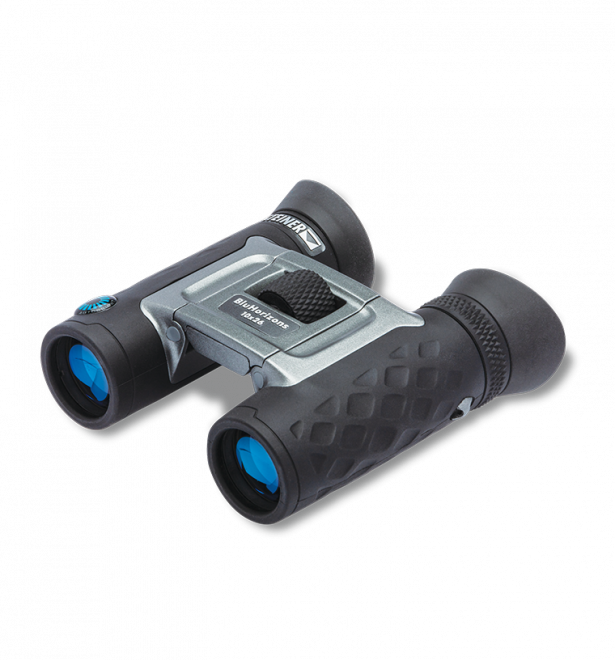 If you've ever used binoculars to hunt or view wildlife during a sunny day you'll no doubt have run into a lot of glare. Steiner Optics has set out to eliminate that glare from the sun with their BluHorizon sunlight adaptive binocular. The BluHorizon binocular makes use of Steiners trademarked AutoBright lens in order to stop the glare and get you a better view of your next target of interest.
BluHorizon Sunlight Adaptive Binocular from Steiner Optics
World's First Sunlight Adaptive Binocular

All the action without a glimmer of glare.

Exclusive AutoBright™ optics offset dazzling light automatically, for the best view under the sun.

10x AutoBright™ magnification eliminates glare, evaporates distance, and amps the fun of whatever you're doing. At just 10.6 ounces, you can take it everywhere. With powerful 10x magnification, you're close to the action anywhere.

Unique AutoBright™ adaptive lens technology cuts through glare to capture every detail
Premium optics give you a sharp, clear picture every time
Compact, light weight and texture-armored to go anywhere
Ideal for every active outdoor lifestyle, from seaside to snowfield

Autobright™ Lens Technology

Automatically optimizes lens light transmission for maximum clarity in bright conditions. No shimmer or glare from water, sand, snow or sky. No squinting, guessing or eye strain. Just a perfect image.

Great feel and fast focus

Grippy textured armor, ergonomic body and Fast-Close-Focus™ system make clear viewing a pleasure anywhere. Wherever bright sun is an issue, you've got a clear solution.

Ergonomic eyecups

Soft rubber cups surround your eyes, keeping side-light, wind, dust and glare from compromising a crisp, comfortable picture. Another good reason to keep your BluHorizons handy.

Features

Field of View: 321.5 feet at 1000 yards
Objective Lens: 26mm
Magnification: 10x
Special Features: AutoBright
MSRP: 249.99
Glare can often be a major concern especially as we are entering into the summer hunting months. If the AutoBright adaptive lenses work as well as advertised I think these would make for a great companion for hunters working in sunny conditions with little to no tree cover. Even if hunting isn't your thing, they'd be great for getting a good glimpse of the wildlife on a nice hike or summer adventuring trip. The Steiner BluHorizon binoculars are available directly from Steiner for $226.79.