Toyota ShareLunkers program by Texas Parks and Wildlife Has Banner Year
Terry Nelson 04.28.21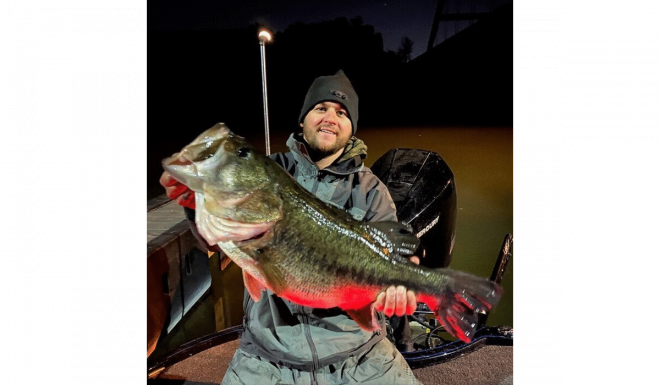 Texas takes their fishing seriously. They take largemouth bass fishing to the extreme. Just take a look at the Toyota ShareLunkers program by Texas Parks and Wildlife and the banner year thus far for 2021. Sharelunkers gives incentive for anglers to report any largemouth bass caught over eight pounds. The Texas program is innovative and successful as you can see in the following press release about the 2021 ShareLunkers program: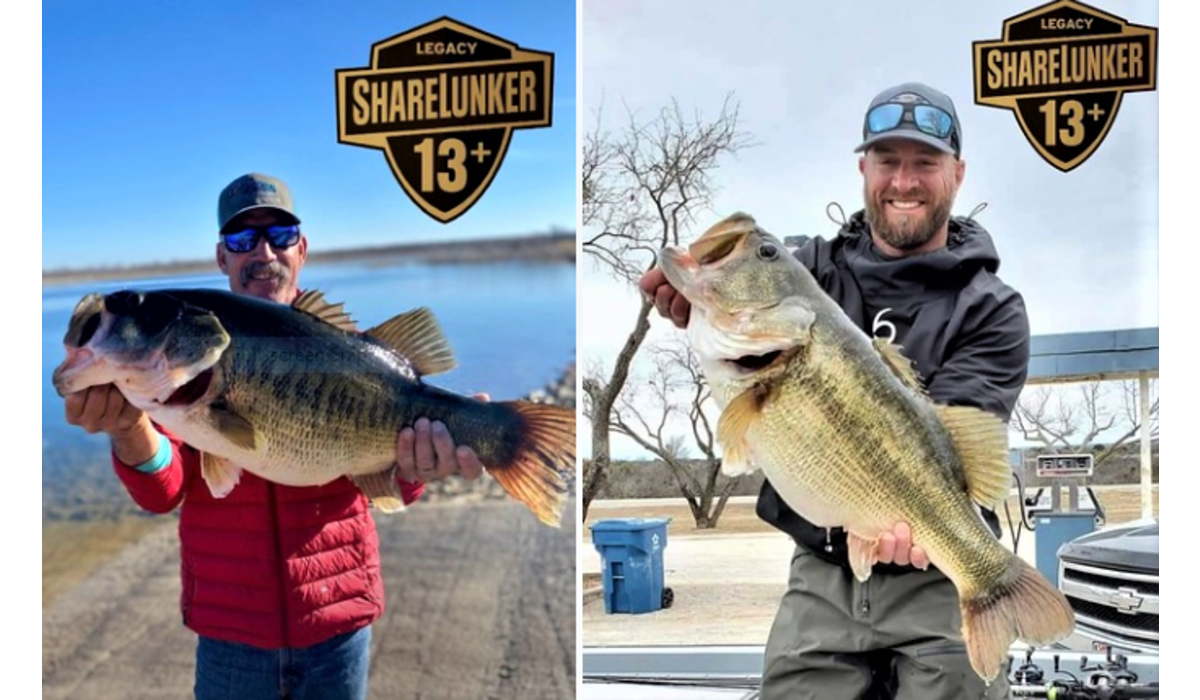 ATHENS – The 2021 Toyota ShareLunker collection season will go in the books as one of the best in the history of the program. Anglers landed 23 ShareLunkers at 10 different lakes across the state, the most during a January through March timespan since the 1995 season which produced 27. Five new lake records were established, four lakes made their mark on the program with a first ever entry, and milestone ShareLunker 600 was caught in this year's group.

"This Toyota ShareLunkers collection season was simply historic in so many ways, we live for seasons like this," said Tom Lang, Director of the Texas Freshwater Fisheries Center. "We're grateful that so many anglers caught their fish of a lifetime this season and then decided to share their lunker with us so we can make more of these bigger better bass for future generations of anglers."

Key highlights from the 2021 Toyota ShareLunkers collection season include:

23 ShareLunkers this season, the most during January through March since 1995 (27)
10 different water bodies produced ShareLunkers in 2021
Five entries were new lake records (Eagle Mountain, Lake Tyler, Coleman City Lake, Lake Travis, O.H. Ivie)
The OH Ivie waterbody record was 16.4 pounds and is the 16th largest largemouth bass ever verified in Texas (private or public)
The Travis record was standing for nearly 30 years and was broken with the 15+ pound catch by 15-year-old angler Trace Jansen
Four entries were from new waterbodies for the Legacy program (Eagle Mountain, Lake Tyler, Coleman City Lake, Lake Travis)
For the second season in a row, an angler submitted two entries (this season from OH Ivie, last season from Alan Henry)
Twice two ShareLunkers were submitted in the same day and twice more three ShareLunkers were submitted in the same day, including when the program surpassed the ShareLunker 600 mark.
Five entries were greater than 15-pounds.
Any angler catching and donating one of these 13+ lunkers earn Legacy Class status and will receive a catch kit filled with merchandise, a 13lb+ Legacy decal for their vehicle or boat, VIP access to the Toyota ShareLunker Annual Awards event plus a high-quality replica of their lunker fish provided by Lake Fork Taxidermy. These anglers also receive entries into two separate drawings: a Legacy Class Drawing and the year-end Grand Prize Drawing. Both drawings will award the winner a $5,000 Bass Pro Shops shopping spree and an annual fishing license. I would say that is incentive to take part in the ShareLunker Program!
Although the "Legacy Class" donation season has ended, anglers who enter data for any lunker they catch greater than 8 lbs. or 24 inches during the calendar year 2021 also receive a catch kit, a decal for their vehicle or boat and an entry into the year-end Grand Prize Drawing to win a $5,000 Bass Pro Shops shopping spree and annual fishing license. ShareLunker entry classes include the Lunker Class (8lb+), Elite Class (10lb+), and Legend Class (13lb+).
Once a lunker is reeled in, anglers need to enter the catch data on the Toyota ShareLunker mobile app – available for free from the Apple App Store and Google Play – or on the Toyota ShareLunker online app at TexasSharelunker.com. In addition to providing basic catch information, anglers can also provide a DNA scale sample from their lunker bass to TPWD researchers for genetic analysis.
Over the years I have fished a few of the lakes mentioned above, and myself landed a bass or two in the eight-to-ten-pound range on Lake Alan Henry, what a thrill that was! I can only say other states should take a look at this program and find ways to implement it in their own lakes. To view or download photos of all the "Legacy Class" ShareLunkers caught during the 2021 season, visit the TPWD Flickr album.