New ACSS Gemini Reticle for Primary Arms GLx 2x Prism
Luke Cuenco 04.29.21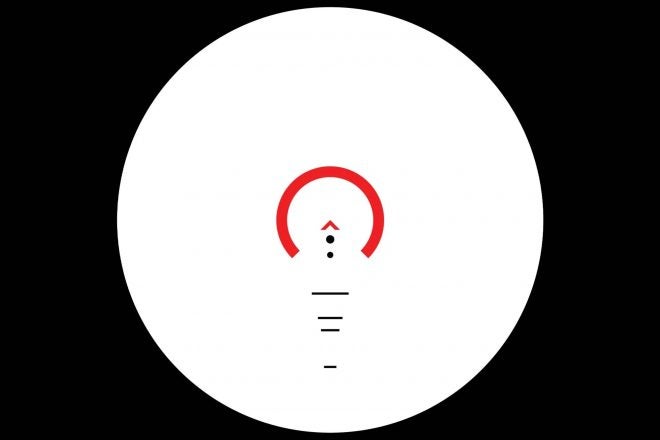 Primary Arms has just released their new ACSS Gemini Reticle for PCCs and 9mm AR pistols. The ACSS Gemini Reticle will be added to the GLx 2x Prism scope which offers a suitable solution for those wanting to get a bit more magnification than a red dot offers and don't want to add the extra cost and weight that a magnifier would add instead. The Primary Arms GLx 2X Prism with the ACSS Gemini 9mm Reticle is for sale now at a price of $369.99 making it nearly 1/3 of the price of some of the higher-end brands out there in a similar configuration.
I personally think that one of these would be great if you're trying to add an extra challenge to your Spring Turkey Season by hunting them with a Pistol Caliber Carbine. Or if you're not up for the extra challenge, one of these would go great on your shotgun and give you a bit of extra magnification over a standard red dot when picking out your next gobbler to bring home.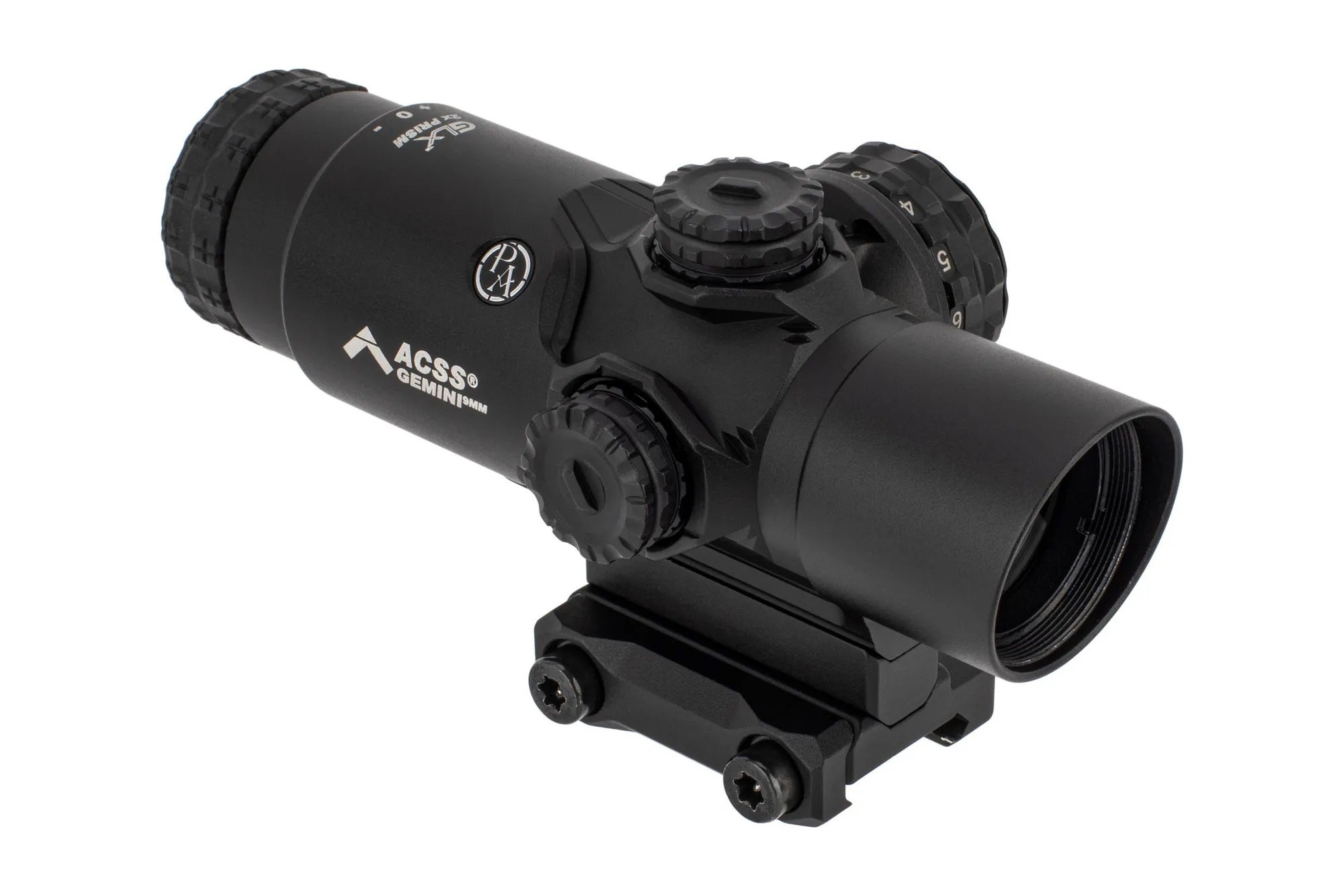 Primary Arms Adds new ACSS Gemini Reticle to GLx 2x Prism
HOUSTON, TEXAS – Primary Arms Optics has released a brand-new reticle option for their popular GLx 2x Prism Scope: the ACSS Gemini. Designed for 9mm carbines and AR pistols, the ACSS Gemini reticle incorporates all the advanced features of ACSS and adapts it for a PCC format. At $369.99, the Primary Arms GLx 2x Prism with ACSS Gemini 9mm Reticle [MPN:710050] is certain to be a top choice for those seeking an innovative CQB optic for their pistol-caliber carbine.

Originally released in June 2020, the Primary Arms Optics GLx 2x Prism bridges the gap between reflex sights and conventional prism optics. The GLx 2x Prism is part of Primary Arms' GLx optic series, which brings premium technology and materials into an approachable price range.

Weighing in at only 11oz, the GLx 2x Prism is comparable to many full-size red dot and holographic weapon sights, though the ultra-clear 2x magnification and etched ACSS® ballistic-compensating reticle provide additional precision at further distances. The daylight-bright illumination with Primary Arms Optics' patented AutoLive® motion-sensing on/off technology grants the user enhanced performance in any environment or lighting condition, while conserving runtime for an extended 20,000-hour battery-life. Since this is a magnified optic with an adjustable diopter, it is well-suited for marksmen with astigmatism, which can greatly impair the visibility of other traditional reflex sights.

The ACSS Gemini is an all-new BDC reticle designed for use with 9mm carbines. The Gemini uses an intuitive layout that integrates vertical and horizontal auto-ranging, a moving target lead, ballistic drop holdovers, and an infinitely precise center chevron with bold outer horseshoe. When paired with the GLx 2x's innate agility, the ACSS Gemini allows for quick hits in close-quarters and precision at medium range.

"In the right situation, pistol caliber carbines have so many advantages," says Terry Mears, Director of Product Marketing at Primary Arms Optics. "We are proud to provide PCC owners one more advantage with the ACSS Gemini reticle, an all-new BDC reticle designed for use with 9mm carbines."

To purchase the Primary Arms GLx 2x Prism Scope with ACSS Gemini reticle, please visit primaryarms.com or shop with your favorite Primary Arms Optics dealer. For other news on Primary Arms Optics, follow Primary Arms on social media channels, including Facebook, Instagram, Twitter, and YouTube.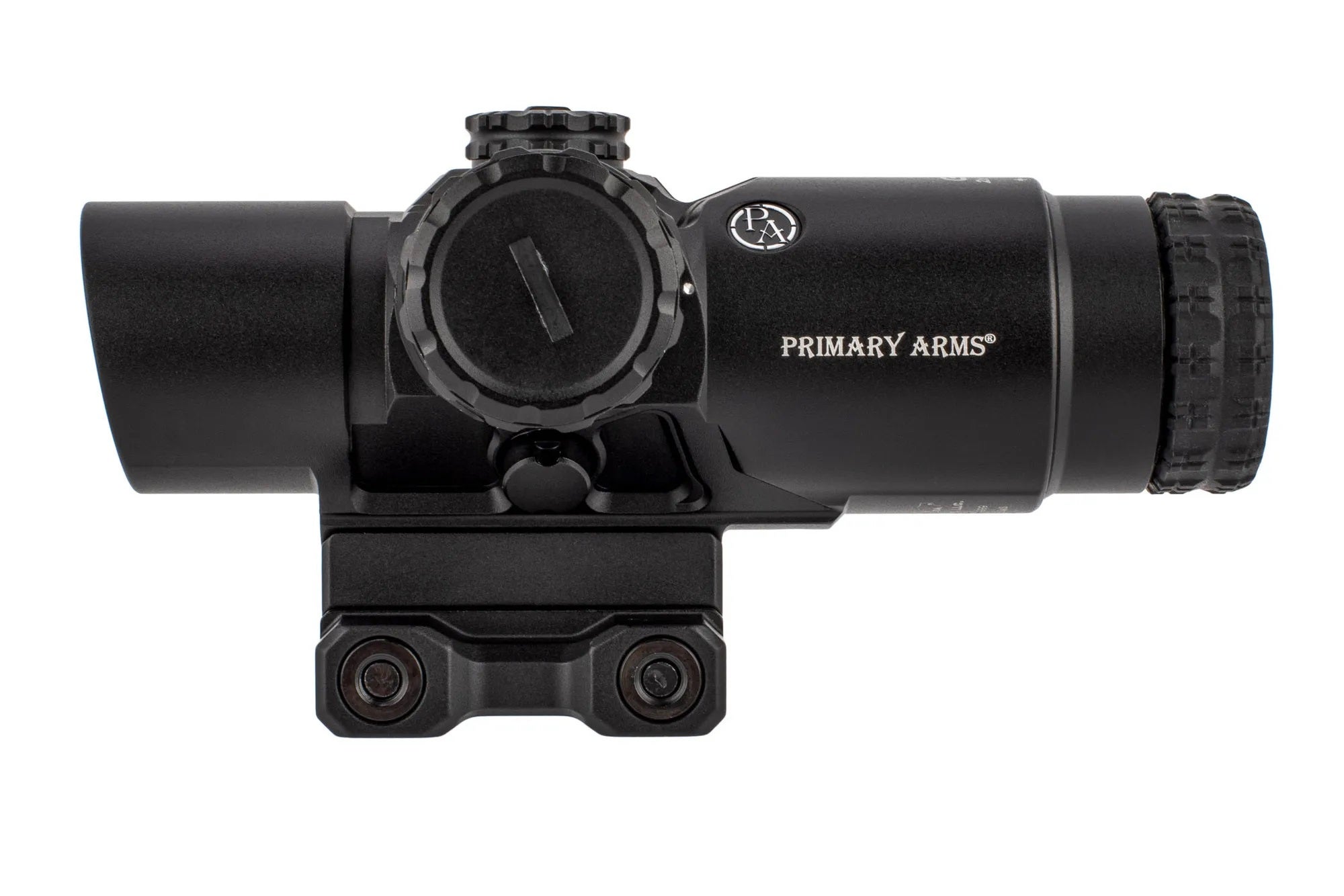 As far as budget options go, Primary Arms passes a lot of the conventional tests that shooters would normally put them through. The scopes will track, are durable enough for frequent use, and best of all come in at a price point that is affordable for most recreational shooters and hunters looking to score more accurate hits with their PCC.