Curious Relics #012: Best of The 1893 Rifles – M96 Swedish Mauser Part II
Sam.S 05.05.21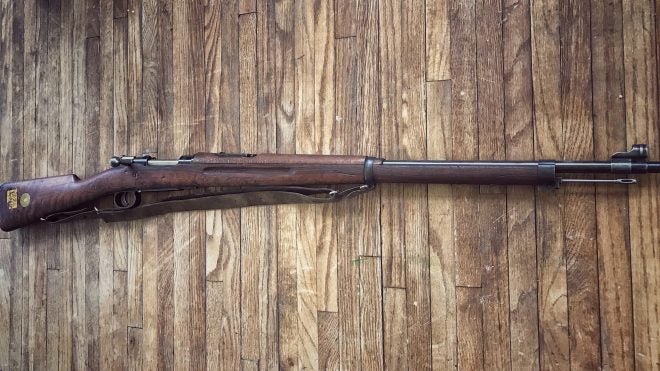 Welcome, if you are a newcomer to this fun bi-weekly segment of AllOutdoor.com! The last time around I covered the Stevens 325-A and more importantly the first part of the M96 Swedish Mauser string of articles. We covered the history and long list of variations in part one. Part one, The Swede – The M96 Swedish Mauser can be found at the link here. Let's keep it going!
---
Welcome to our recurring series of "Curious Relics." Here, we want to share all of our experiences, knowledge, misadventures, and passion for older firearms that one might categorize as a Curio & Relic  – any firearm that is at least 50 years old according to the ATF. Hopefully along the way you can garner a greater appreciation for older firearms like we do, and simultaneously you can teach us things as well through sharing your own expertise and thoughts in the Comments. Understanding the firearms of old, their importance, and their development which lead to many of the arms we now cherish today is incredibly fascinating and we hope you enjoy what we have to share, too!
---
Specifications: M96 Swedish Mauser
Our M96 Swedish Mauser today is technically an M96B since it has a threaded barrel for a blank firing device that I will cover later in a different Curious Relics article. This threading was a later modification to the gun. The M96 would be produced by Mauser Oberndorf and Carl Gustaf Stad. The total number of M96 receivers produced is roughly 535,000.
Years Produced: 1898 to 1925 (Mine is a 1919 by Carl Gustaf Stad)
Cost of Production: The Swedish Government paid Mauser around 2.25 Kronor (roughly 60 cents nowadays) per rifle as a royalty. I could not find an actual cost of production in my research.
Chambering: 6.5×55 Swedish Mauser
Barrel Length: 29.1 Inches
Overall Length: 49.25 Inches (just over four feet!)
Weight: 9.2 Lbs
Muzzle Threads: 14×1 Right Hand (Need a thread adapter? find one here)
Barrel Twist Rate:  1 in 7.9″
Trigger: Two-Stage, Mauser Style
Trigger Pull (My Personal Rifle): Just Under 5.5 lbs
Operating System: Bolt Action, Cock on Close
Safety: Manual Mauser Flag Selector, Locks Both Bolt and Striker/Firing Pin
Front Sight: Dovetailed Thick Post (Sights are zeroed at 300 meters. Find a 100-yard sight post here) (Removable front sight hoods can be found on some M96 rifles)
Rear Sight: U-Notched, Hinged at the Front, Eight Parts Total. Leaf was marked from 300 – 600 in 100-meter increments. The underside of the Leaf was marked from 700 to 2000 meters.
Magazine: Five Round, Internal
Stock: Straight wristed, Initially made out of French Walnut till the disruption of WW1 and then anything they could find at the time like Red Beech, Elm, Ash, Maple, Oak, European Walnut, and American Walnut. Red Beech was the most domestic to Sweden and it had other positive attributes too so this is the most common wood you will find these stocks made of.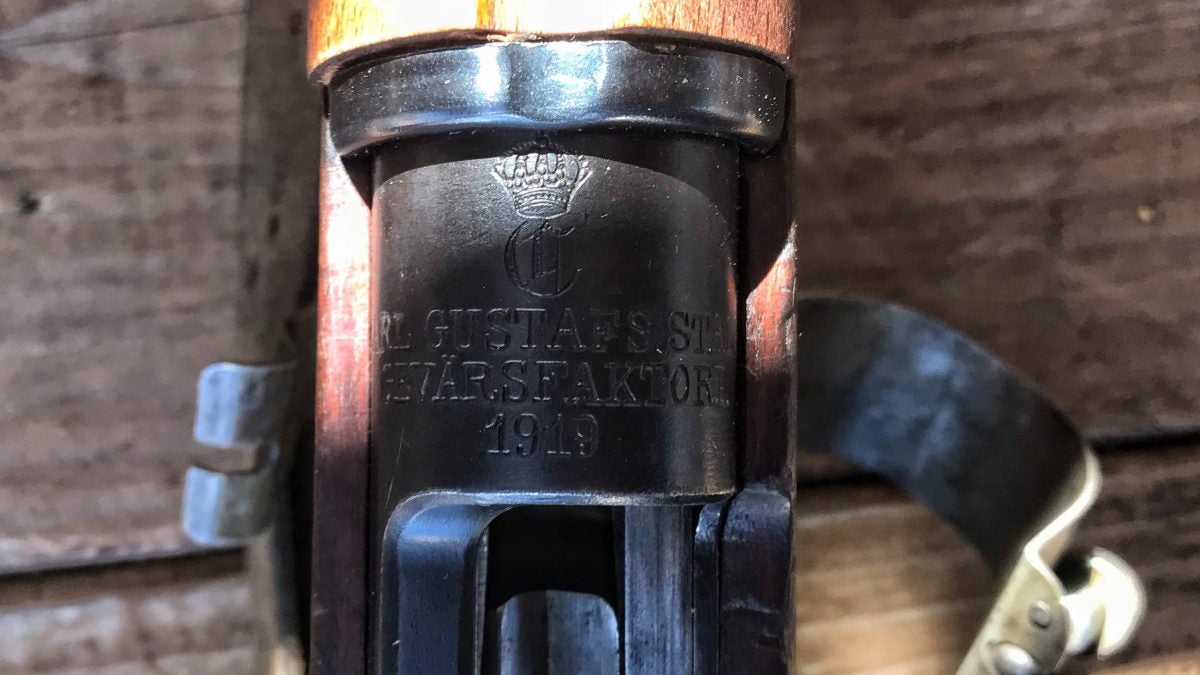 Range Time: M96 Swedish Mauser
I have had the pleasure to go on multiple range trips with my M96. It is a long gun standing straight up at just over four feet. Along with its height, it also is fairly hefty at nine pounds, but balances very well. Wielding it and lugging it around helps you understand all the dings and scuffs old military surplus rifles have because not only does this gun have the length to bump into things, but it also has the inertia to show it.
As far as working the action goes, it is very comfortable, especially it being cocked on close. Loading via stripper clip has been lackluster given that the one I have is not meant for 6.5×55 Swede. This usually results in binding and giving up and loading one at a time. The flag safety is easy to use and found on all the Mauser rifles of this time. The trigger is a typical Mauser-style two-stage that has a long take up and a crisp break.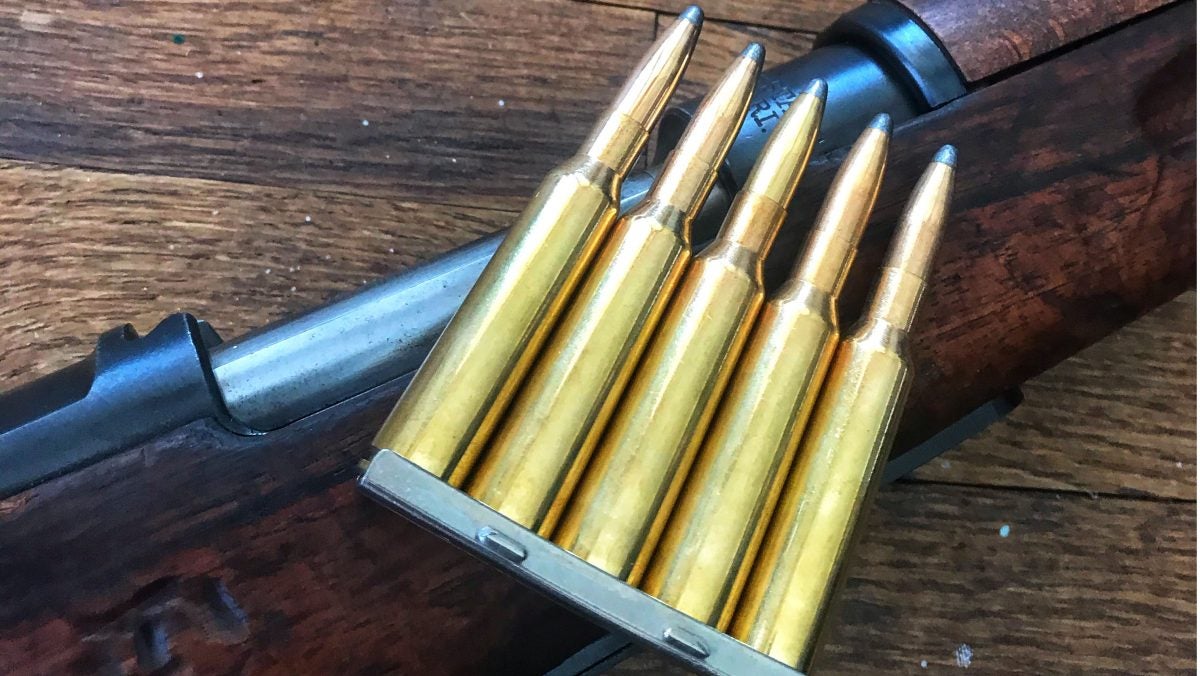 The original ammunition used back in the late 1890s started initially with a round-nosed 156-grain projectile. It was not until much later in 1941 that the Swedish military followed Norway's lead and began to use the 139-grain spitzer. This spitzer (called Torped in Swedish) was a boat-tailed bullet that featured a nickel-plated mild steel jacket over a lead core. At the range, I used a mixture of Sellier & Bellot 140 grain soft point and Federal 140 grain Power-Shok soft point.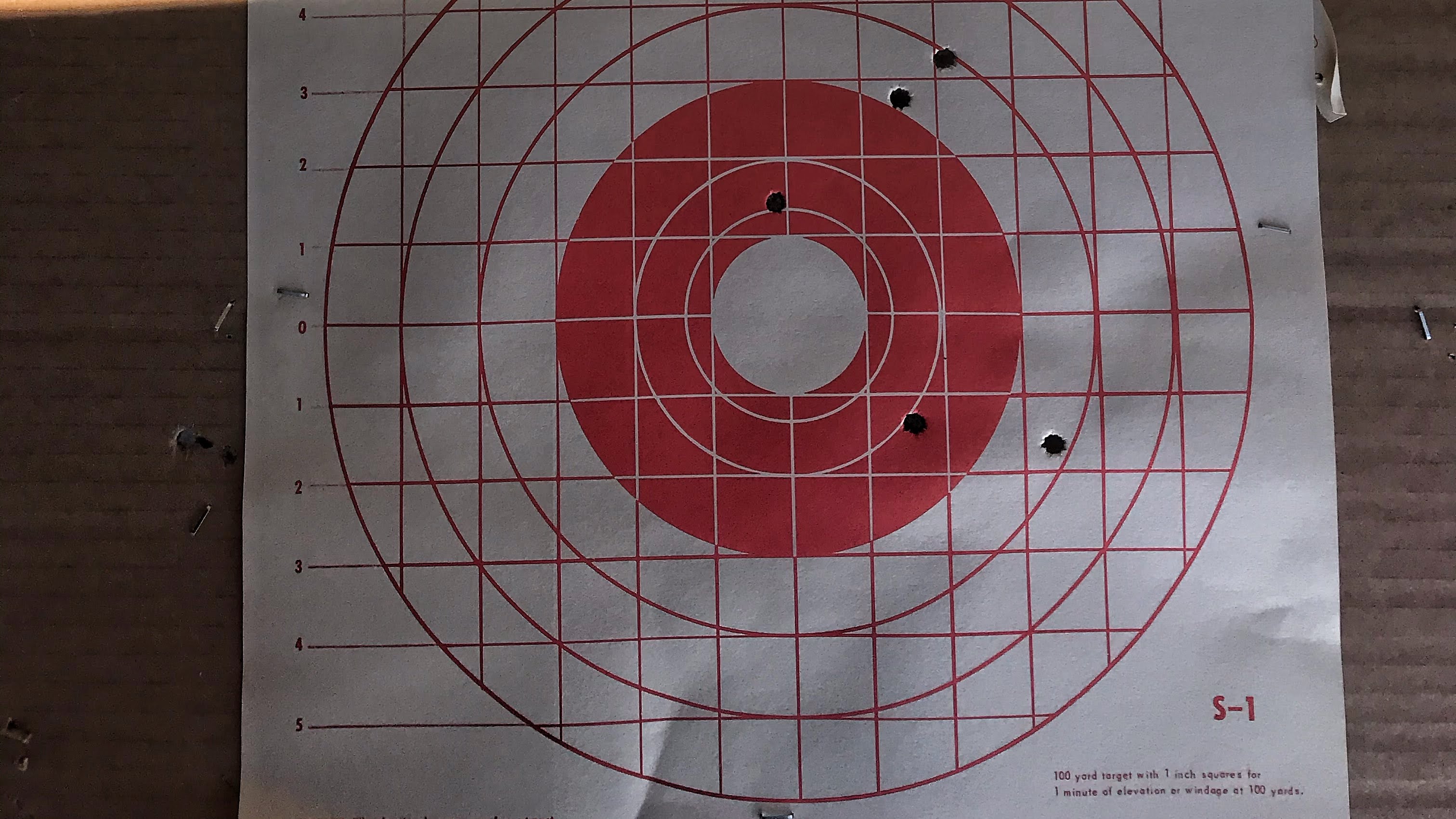 The photo above shows five shots of Sellier & Bellot 140 grain soft point at 100 yards. The M96 Swedish Mauser's zero is set at 300 meters. I did not go into the range test thinking these would be hole in hole at 100 yards with iron sights. To me, this yielded something more interesting in that these rifles were made for a neutral country in the event they needed to defend themselves. This target is smaller or as big as the average human torso at 100 yards so it was neat to see that this rifle did what it was built for.
After Market Parts & Accessories: M96 Swedish Mauser
As far as aftermarket parts and accessories go there are a plethora of options out there. One big proponent is Liberty Tree Collectors. They have all kinds of parts including the harder-to-get ones! Numrich as always has some parts here and there. Sarco Inc includes items like a raised front sight so your zero is 100 yards instead of 300 yards. Stripper clips for the M96 Swedish Mauser can be found all throughout the internet. If you really wanted the real deal there are people selling the original cardboard boxes of 40 clips for around $50. The only item that I am missing that I deem necessary to complete the picture, so to speak, would be the bayonet.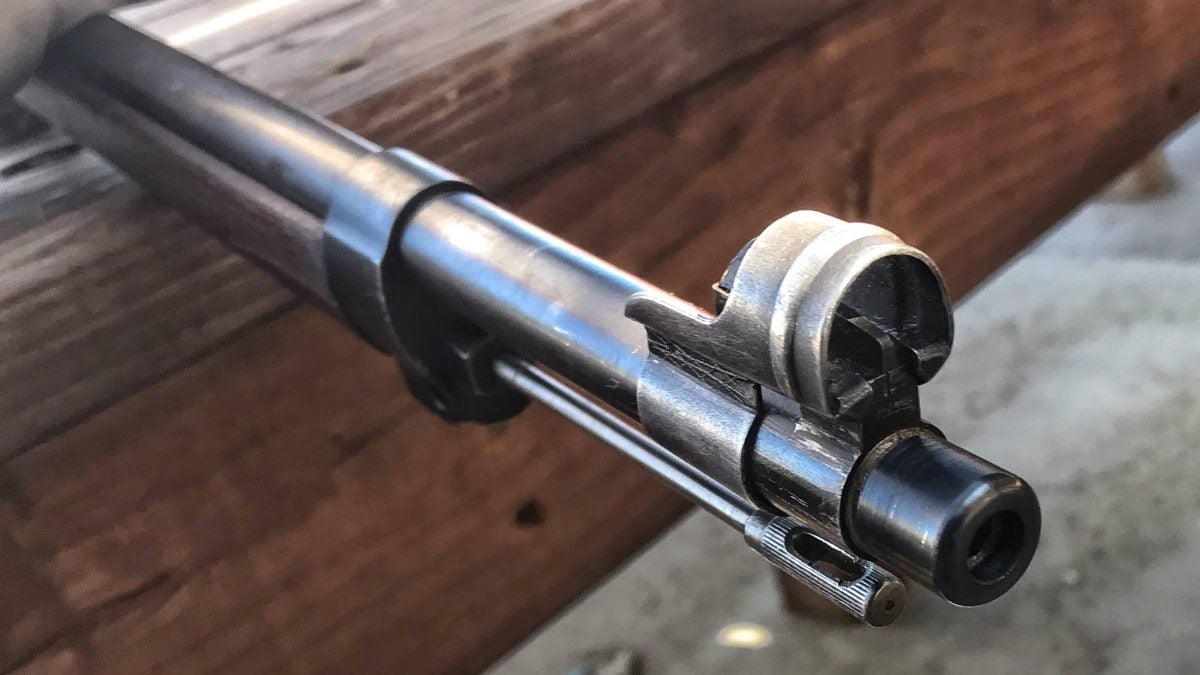 End of Part II: M96 Swedish Mauser
Well, that is enough words for this time around. I hope everyone tuning in is enjoying it so far. We have two more articles to go on the M96 Swedish Mauser and I promise you'll want to stick around for the finale because that will be my favorite article yet! The next article will close out what I would call the basics. We look forward to some deeper dives into stock discs and range charts before we go into the vampire bullets!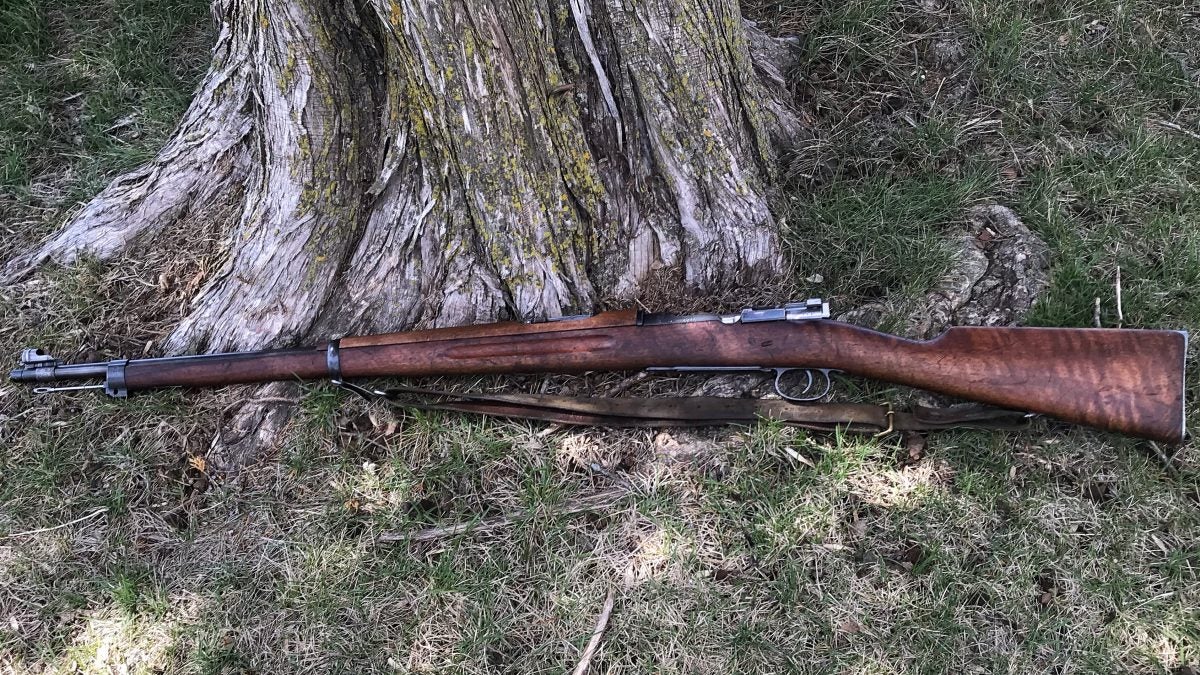 In closing, I hope our Curious Relics segment informed as well as entertained. This all was written in hopes of continued firearm appreciation and preservation. We did not just realize how guns were supposed to look and function. It was a long and tedious process that has shaped the world we live in. So, I put it to you! Is there a firearm out there that you feel does not get much notoriety?  What should our next Curious Relics topic cover? As always, let us know all of your thoughts in the Comments below! We always appreciate your feedback.