Bushnell Releases Two New Scopes for Rimfire Rifles
Eve Flanigan 05.06.21

This week Bushnell announced the addition of two new scopes to its .22 Long Rifle specialized lineup. The scopes are well-stocked with features that should enhance accuracy and enjoyment of rimfire shooting. Both new optics have 3-9x configuration, a one-piece/one-inch tube, and 40mm objective lens. Included in the box are Weaver-compatible rings and an Allen wrench for mounting along with lens covers. Each of the scopes are 12.2″ in length, appear identical from the outside, and weigh just under one pound.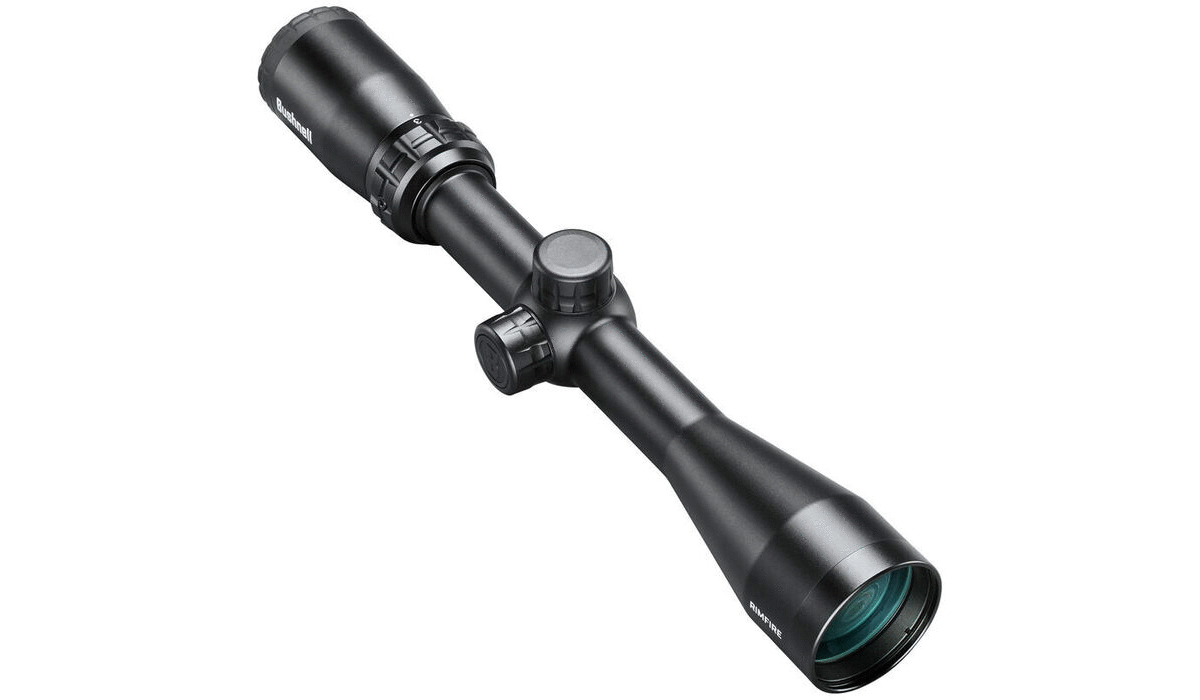 The field of view at 100 yards is 13 – 39 feet depending on magnification. Weather-proofing glass coatings are featured to keep the shooter's picture clear in various climatic conditions. Light transmission is excellent for shooting in low light. Turrets are capped for protection. For adjustments, each turret click value is 0.25 MOA.
Looking through the lens, each scope sports a second focal plane Drop Zone 22 (DZ22) reticle with windage/elevation marks designed for a 50-yard zero. With high-velocity ammunition and 9x magnification, the elevation dots should put shots on target at 75, 100, and 125 yards, working from top to bottom.
Of course, a variety of factors including environmental ones, ammunition, and the rifle itself can affect precision, and each shooter should develop their own DOPE (data on previous engagements) for their particular rifle/scope combo. Bushnell makes that easy. These scopes are compatible with the company's ballistic data app, available for both iOS and Android phones.
These scopes look and perform alike, but the small difference may be important for some. One, Model RR3940BS13, has an illuminated reticle. It runs on a common CR2032 battery which is protected with a screw-on cap yet easily changed from its home on the left side of the housing. At 15.4 ounces, it weighs 0.9 ounces more than Model RR3940BS4, which has no reticle illumination.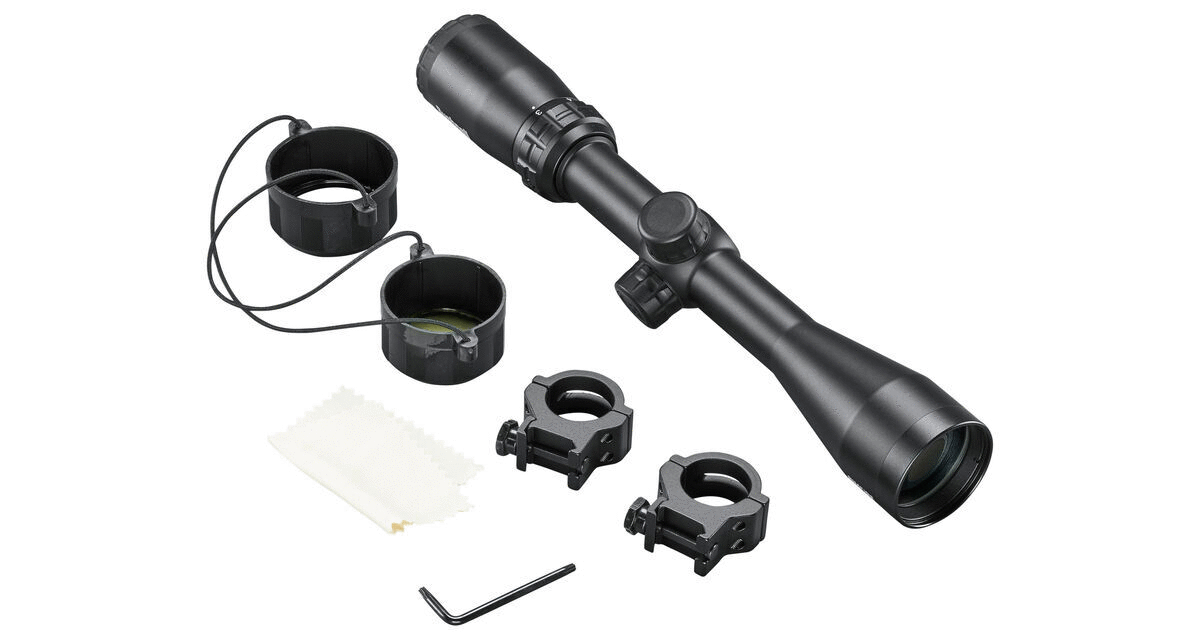 The MSRP is $149.95 for the 3-9x40mm rimfire riflescope with standard DZ22 reticle and $179.95 for the illuminated DZ22 reticle model. They're ready by direct order now, and should be shipping to retailers as well. With many people turning to ample stashes of .22 Long Rifle ammunition while all ammo has skyrocketed in price and dwindled in availability, these scopes can help both rimfire and centerfire users stay sharp through the ammo shortage.