Read, Charge, Chill, Repeat with NEW Atlas Fire Lantern
Eve Flanigan 05.17.21

Hybrid Light has something new and useful for campers. Their Atlas Fire Lantern combines a slew of handy features to light up and charge every expedition, whether it be in the backcountry or the backyard. The Atlas Fire Lantern is, like other Hybrid Light products, dual-powered. Its battery can recharge via 110 plug-in, or via its built-in solar panel. It weighs only 13 ounces so is easy to hang from a pack for charging or while in use. A recharge can be obtained from any outside lighting source including other artificial light. Camping streamside or in the rain? The Atlas Fire is waterproof and floats. Its durable case can stand up to the rigors of outdoor use.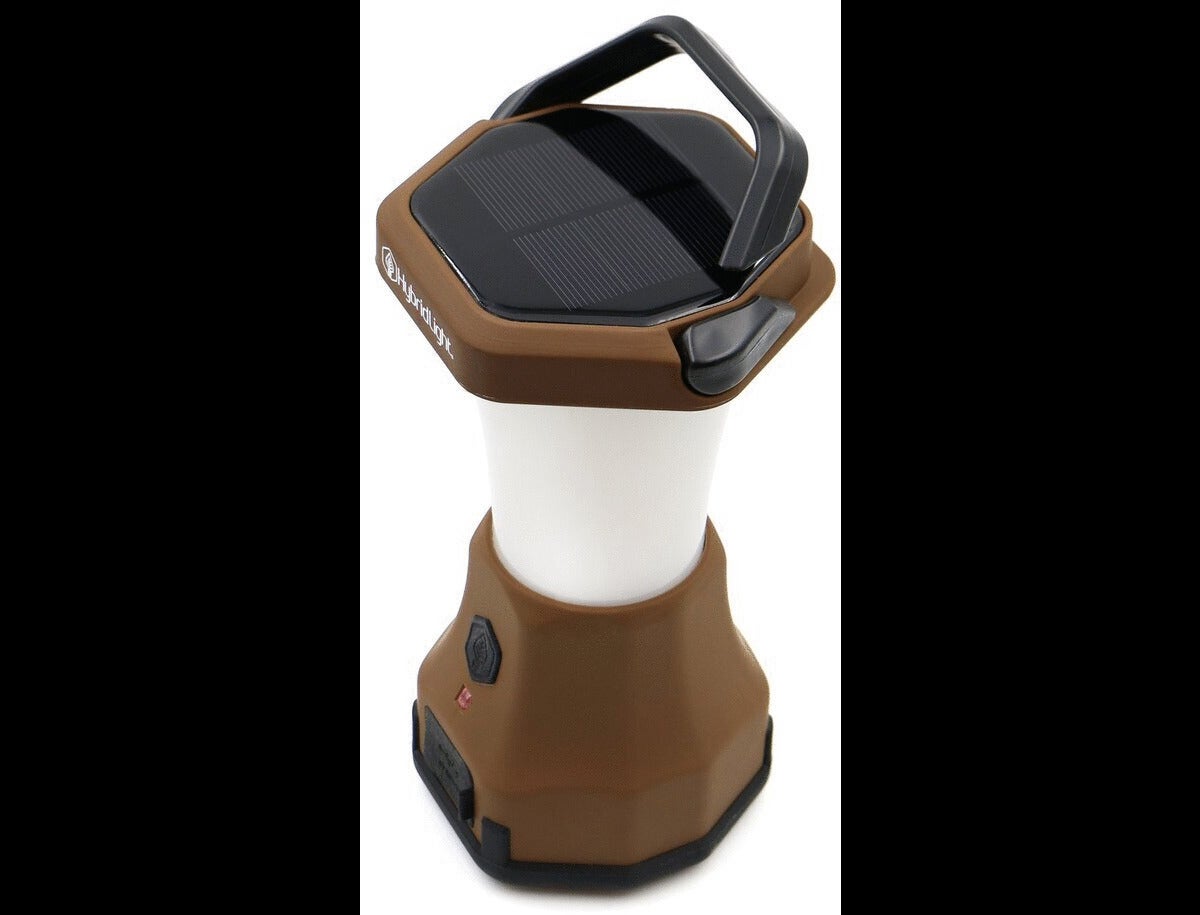 The lantern can charge USB devices, and now that we finally get to discuss that it actually provides light, its versatility is remarkable. For general illumination needs, its brightness can be adjusted from 25 to a very bright 600 lumens. Want ambience, especially when fire danger prohibits a nice camp fire? The Atlas Fire lives up to its name on campfire mode, providing a cool, but homey LED lamp "fire." This feature sets the Atlas Fire lamp apart from its predecessor – the Atlas 600 Lantern.
A Lithium-ion 400 MaH battery powers the lantern. It can hold a charge for seven years. A full charge delivers 100 hours of light; at what setting, Hybrid Light does not specify.
The cost of the Atlas Fire lantern is $69.95 by direct order. As of this writing, Hybrid Light is running a special of 15% off, free shipping, and a bundled package of the Atlas Fire with their Journey 150, a rechargeable handheld light.
Perhaps an unintended, but positive outcome of lockdowns, camping saw a dramatic five-fold increase in 2020 as compared to 2019. This is according to data from the North American Camping Report as quoted by Hybrid Light. The newfound interest in camping is expected to continue into the current year.