NEW Bond Arms PT2A Handgun – Protect The 2nd Amendment
Nicolas Lenze 05.19.21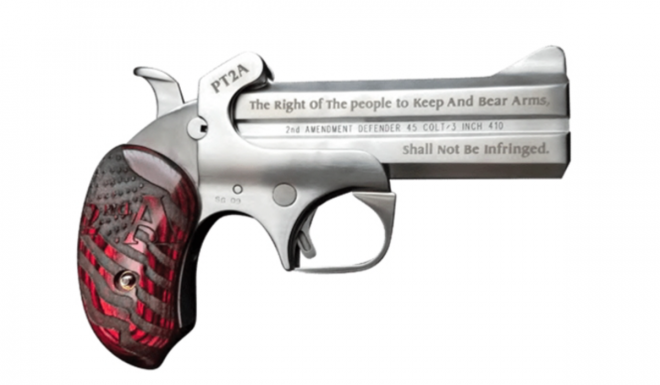 Take a look at any self-defense forum and you'll see people talking down to anyone who carries less than their favorite caliber. If you carry less than 58 rounds, you're a fool. What people often forget in this community, as well as most of the world, is that not everyone's life looks the way yours does. Different people have different needs. This is exactly why we have so many options when it comes to protecting ourselves with a firearm. For a lot of people, two rounds doesn't sound like enough. However, Bond Arms doesn't care what those people think. They continue to produce double barrel, two-shot pistols, and loyal customers who see merit in the guns keep buying them! The newest of these cool little blasters aims to defend not only users, but the 2nd Amendment as well. This is Bond Arms' new PT2A pistol.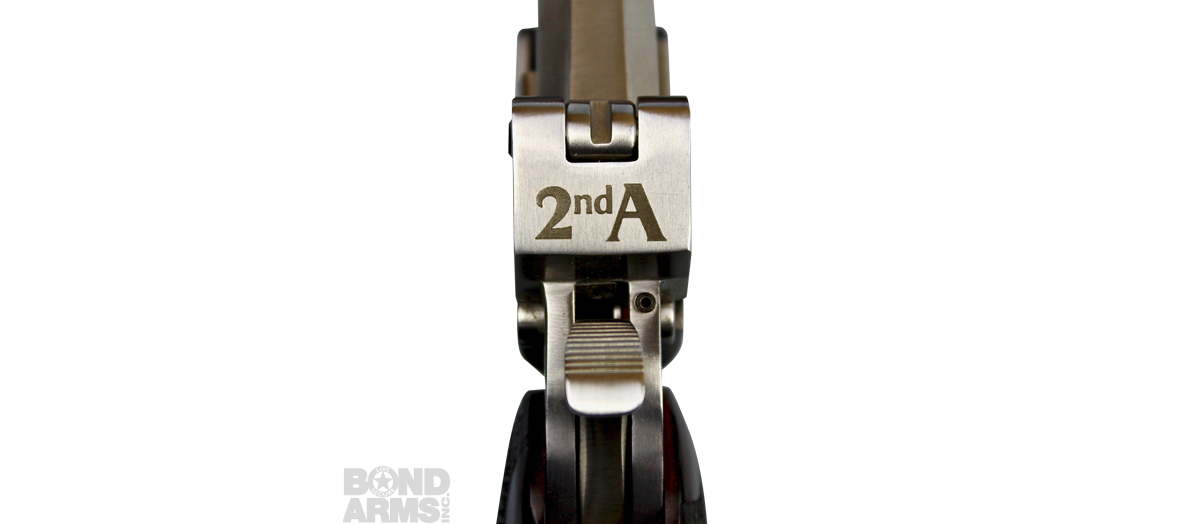 Bond Arms designed the "Protect the 2nd Amendment" handgun as a testament to what they believe – every citizen has the right to bear arms. The Bill of Rights enshrined this constitutional right in 1791. Today, however, the 2nd Amendment is under attack! Bond Arms joins the fight to protect the 2A with a distinctive model—the PT2A.
Bond Arms' New PT2A – 'Merica!

Bond Arms is very vocal about their love of the Second Amendment, as they should be. Their main goal is personal protection, and to that end, they have produced the PT2A pistol. PT2A stands for Protect The 2A. Text from the Second Amendment can be found along the twin 4.25″ barrels. Old Glory is imprinted into the extended rosewood grips which also share a "2nd A" marking with the rear of the gun. The barrel and frame are stainless steel. The pistol utilizes a cross-bolt safety and retracting firing pin to keep the shooter safe. The PT2A is also compatible with all standard Bond Arms barrels.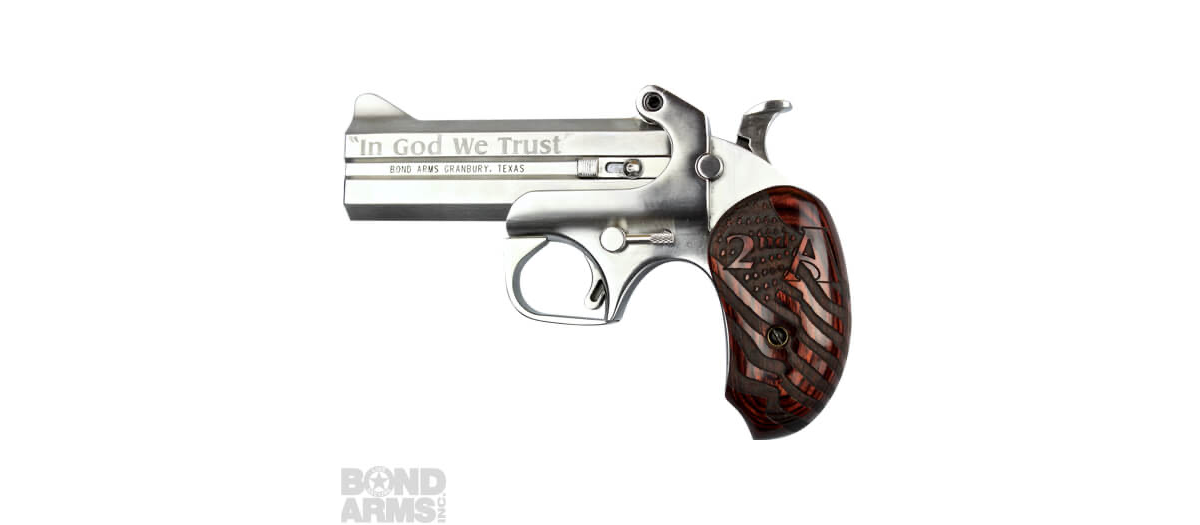 Bond Arms PT2A Specs
Barrel Length: 4.25″
Overall Length: 6.25″
Weight: 23.5 oz
Caliber: .357/.38 SPL or .45 LC/.410
MSRP: $887
If a derringer fits in your groove, Bond Arms is definitely one of the most popular these days. This is far from the only option available from the company. I suggest you take a look at their website for more information. You can also find Bond Arms on all of your favorite social media sites, including YouTube, Instagram, Twitter, and Facebook. Stay safe and carry often!