Fury Carry Solutions Introduces Custom J-Frame Appendix Holster
Luke Cuenco 05.20.21

Holsters are still a popular choice for today's concealed carriers and having every option possible for carrying is always a plus. Fury Carry Solutions has just introduced J-Frame Compatibility to their Custom Kydex Appendix Holster. The Holster has options for both left and right-handed shooters and comes in a wide array of common and specialized Kydex patterns so you can carry your wheelgun in style. Fury Carry Solutions is also offering a limited-time Hawaiian Print style Kydex pattern seen below.

Fury Carry Solutions Introduces Custom J-Frame Appendix Holster
It's Wheelgun Wednesday! We're celebrating with our all new J-Frame Appendix Holster and a custom Taurus holster we built for an employee. Do you ever carry a good ol' six-gun?

Appendix Holster

Full rear sweat guard, half front sweat guard *

Fully Covered Muzzle

Two, adjustable retention screws

Straight belt clip securely attaches to belts up to 1.75″. Additional mounting options are available on our accessories page

Pre-cut to accommodate most red dot optics
Compatible with suppressor sights
Open muzzle to accommodate threaded barrels

"ModWing" leverages the butt of the gun towards the user's body for greater concealment. The "ModWing" offers three different height settings

*If your chosen firearm has a frame/thumb safety, a half rear sweat guard may be applied.
Despite limited ammunition capacity, revolvers still tend to be popular carry options for a lot of concealed carriers for their simplicity, familiarity, reliability, and ease of use. Having the ability to carry exactly how you want is an added bonus anytime you're carrying and the appendix style of carrying is often said to be one of the best for driving and sitting while also being a quick way to bring your carry piece to bear.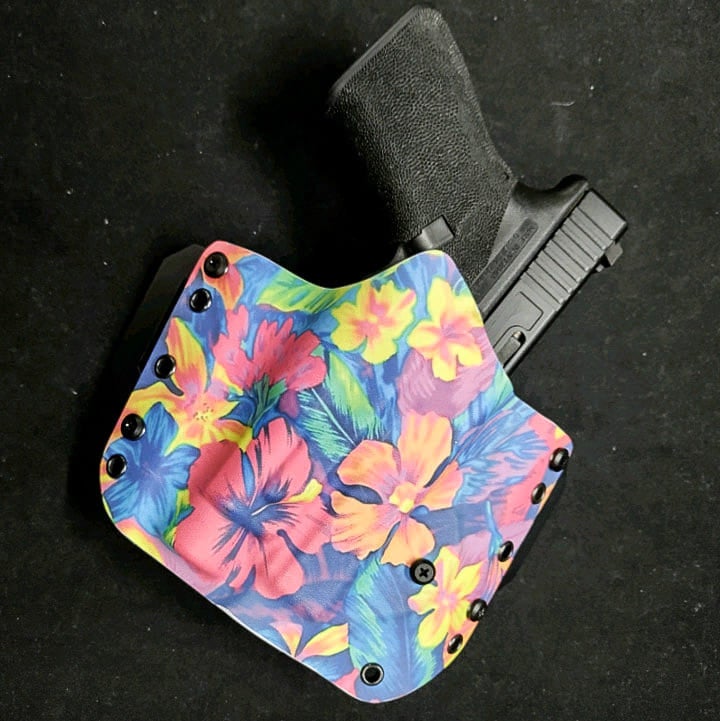 Fury Solutions Custom Appendix Holsters are made to order out of Kydex material and can be customized for the most popular semi-automatic handguns, and now J-Frame style revolvers. The J-Frame Compatible Fury Carry Solutions Custom Appendix holster is available now for $70.99 in 5 standard colors as well as 5 additional premium colors.