New MatchKing Competition Ammunition Line Introduced by Sierra
Luke Cuenco 05.24.21

Those of you who roll your own hunting and precision shooting loads will no doubt be familiar with the quality and reputation that comes along with the Sierra brand of bullets. Sierra also makes a limited line of precision ammunition for both hunting and now competition use. Sierra is proud to introduce their new Sierra MatchKing Competition Ammunition in .223, .308, 6mm, and 6.5 Creedmoor.
New MatchKing Competition Ammunition Line Introduced by Sierra
Sedalia, MO – Sierra is excited to announce the release of their new line of MatchKing Competition Ammunition. This line combines the time-tested, legendary accuracy of their MatchKing bullet with superior components to create match-winning ammunition, right out of the box. Gold-standard quality, extremely tight tolerances and consistent accuracy and performance are the hallmarks for success, and this ammunition delivers on all counts.

"Our overarching goal at Sierra is to make the best bullets on the planet." says Sierra President Keith Enlow. "For nearly 75 years, we have held to our tradition of unparalleled precision and consistent performance – first in bullets, and now also in ammunition. Our MatchKing Competition ammo will meet the demands of even the top handloaders and competitors that have been trusting Sierra's products for years."

The initial release consists of four cartridges – 223 Remington, 6mm Creedmoor, 6.5 Creedmoor and 308 Winchester. This ammunition uses the highest quality brass, allowing shooters to reload with their favorite Sierra bullet to get more time at the range.

*Velocities measured using SAAMI 24" test barrel. Individual results may vary.

**G1 BC Value Trajectories based on flat, sea level, standard atmosphere conditions.

MatchKing Competition Ammunition is also the same quality ammo used by Team Sierra, a community of accomplished shooters, competitors, and champions officially sponsored by Sierra Bullets. Visit sierrabullets.com to learn more about these innovative new rounds and access ballistics information.
Having recently tested some match-grade ammo myself, I can see the appeal that it has over standard loadings for precision competitions. While reloading components are still a scarce commodity right now, it seems that Sierra has managed to be able to produce and keep in stock some of their most popular ammunition lines and add a few new ones as well for active competitors.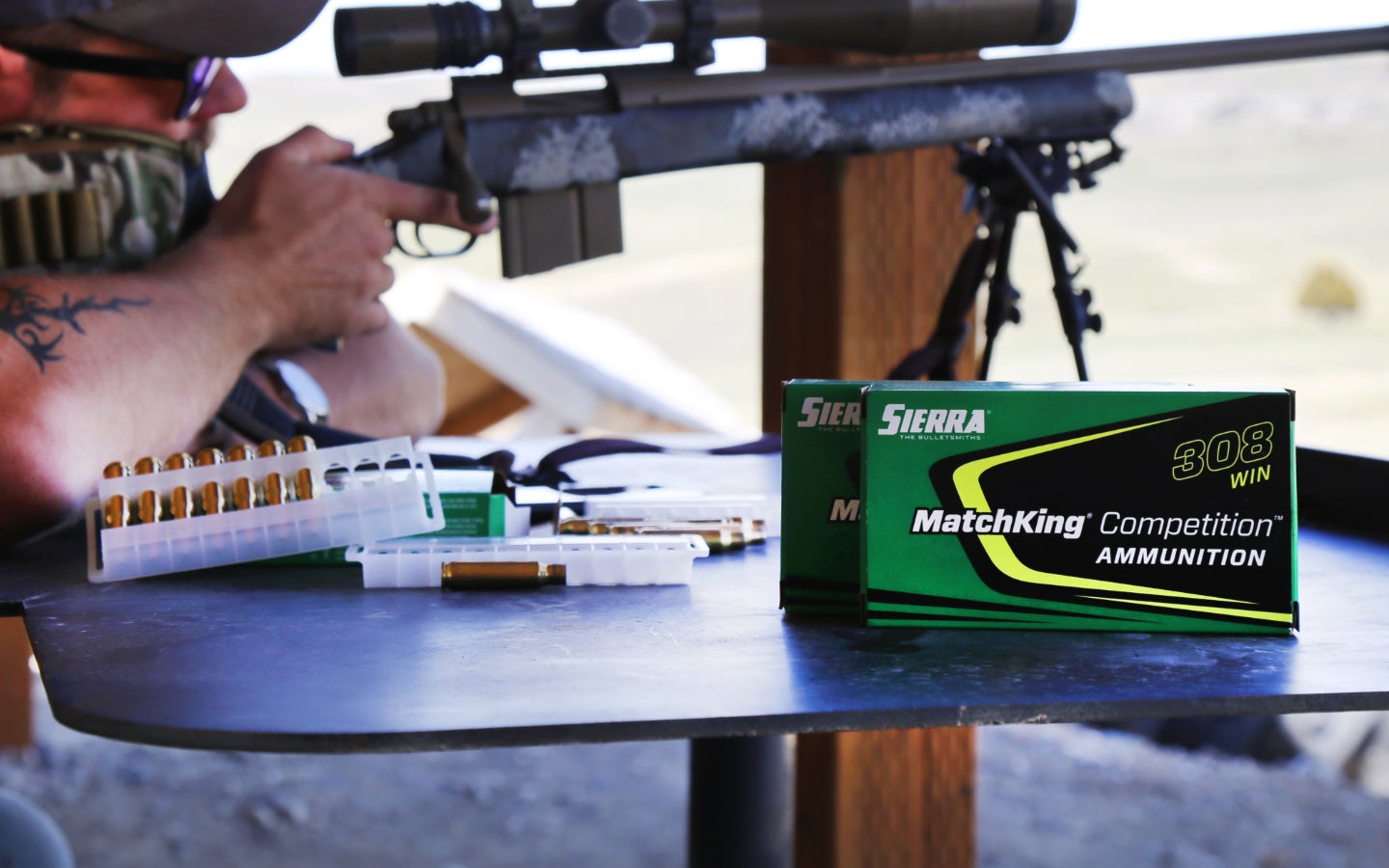 While some of this ammunition is in stock, some of it is selling quickly despite its price which is predictably very expensive compared to standard bulk ammunition. You can expect to pay $2 per round of .223 ammunition while larger calibers will fetch a similarly high premium. More information on the new MatchKing Competition ammunition can be found here.