SIG P320 AXG Pro Pistol Added to Growing SIG Sauer P320 Lineup
Luke Cuenco 06.02.21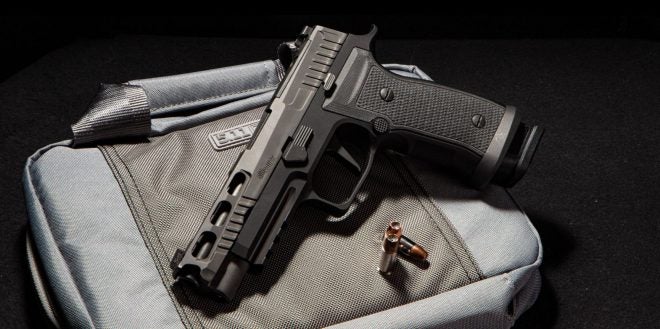 There are probably enough different SIG Sauer P320 variants out there now to equip your entire extended family with them and still have a few pairs left over for any of you to run them akimbo. Now, there is another addition to the ever-growing P320 lineup – the SIG Sauer P320 AXG Pro. The AXG pro features a new Pro cut slide complete with lightning cuts, a scalloped front end, and an optics cut ready to be topped off with your favorite SIG red-dot optic.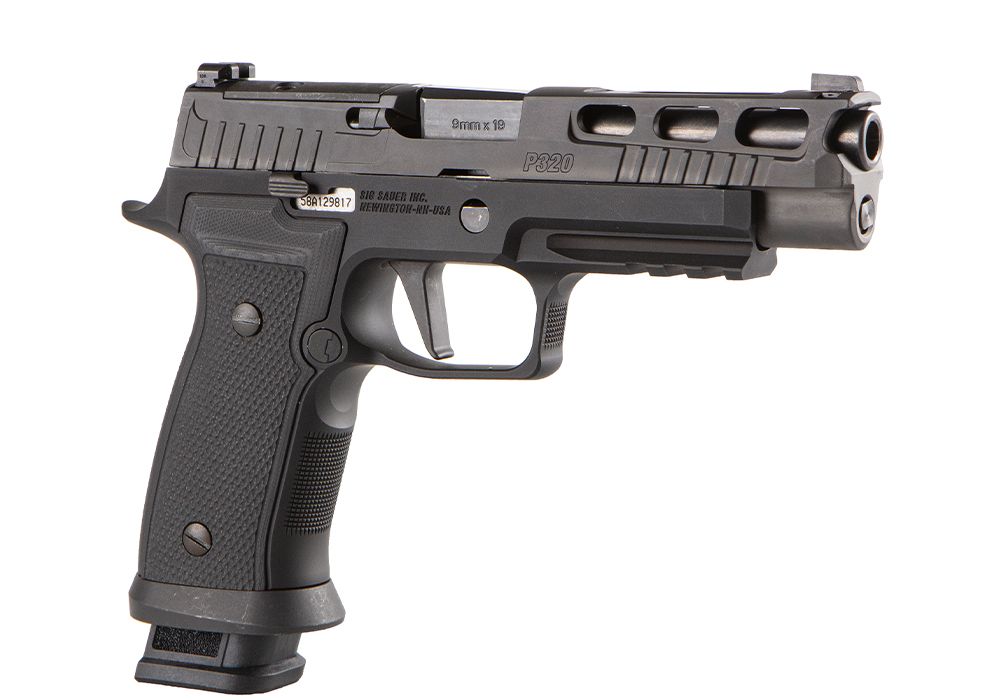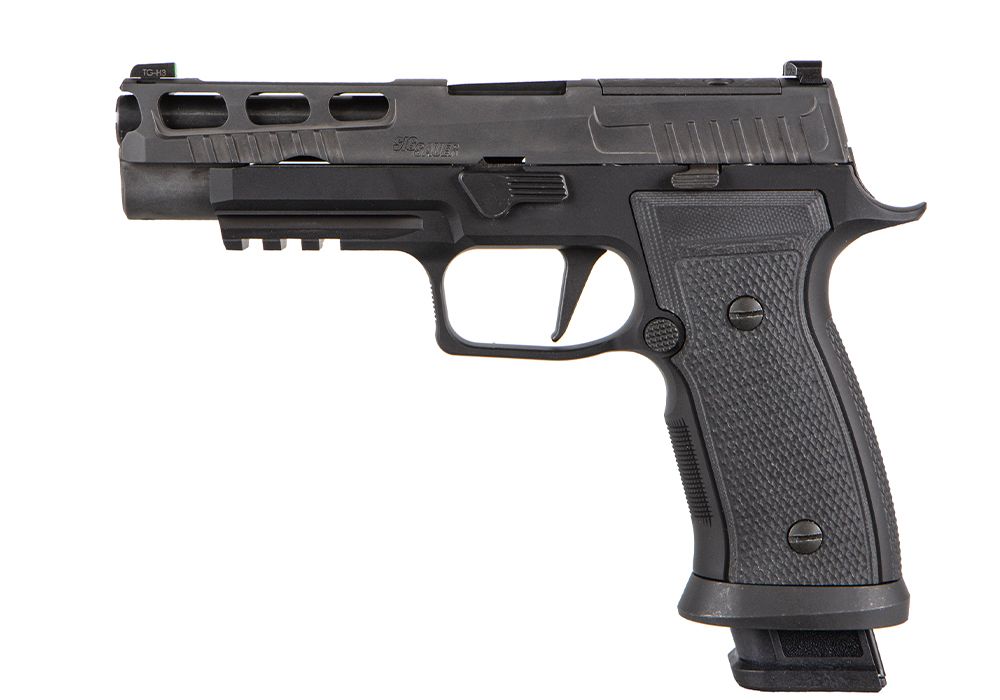 SIG P320 AXG Pro Pistol Added to Growing SIG Sauer P320 Lineup
SIG SAUER is proud to introduce the P320 AXG PRO! This is the first full-sized pistol in the AXG family. The signature look of the pro-cut Nitron slide matches seamlessly with the black anodized AXG Grip module. The modern features and modularity of the P320 platform combined with the performance and feel of a metal frame offers a truly special shooting experience.

The black anodized AXG grip is complimented by Hogue G10 grip panels/rear insert and a detachable magwell for improved reloads. The flat XSeries trigger ensures a clean break at 90 degrees for improved accuracy and trigger reset. The optic-ready Pro-cut slide is fitted with XRay3 day/night sights and compatible with Romeo1PRO, Romeo2, Deltapoint PRO, and RMR optics for a direct-to-slide fit without the need for adaptor plates. Each pistol comes standard with 2EA 17rd steel mags fitted with Henning Group aluminum basepads.

The P320 AXG PRO is the perfect combination of style and performance.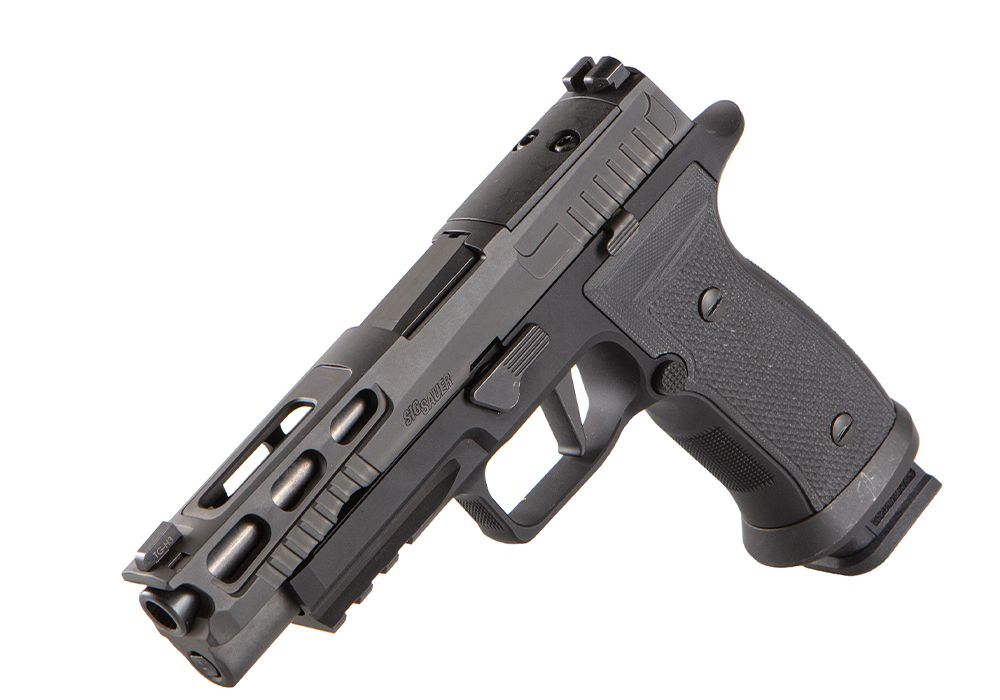 I'm glad that the P320 lineup is seeing such extensive fine-tuning as I think it makes for a more comprehensive product depending on the customer, some features may or may not be desired. Personally, I tend to like my pistols with the option to have an optic on them even if I don't plan on mounting one right away – after all, you never know what will come out next. To be quite honest, the addition of the AXG Pro version of the P320 isn't that much of a surprise considering SIG just released new pro cut slides for their tried and tested P226 model pistols.