6 NEW Sako Cartridges to be Offered by Beretta USA
Luke Cuenco 06.16.21

Sako offers an extensive list of high-performance hunting and target cartridges aimed at making every shot an accurate one. Beretta USA just announced that they will be importing six new Sako Cartridges. Some of the new cartridges offered by Sako will include .308 Winchester, .338 Lapua Magnum, 6.5 Creedmoor, as well as 7mm Remington Magnum and other popular hunting and target cartridges.
Six New Sako Cartridges to be Offered by Beretta USA
Accokeek, MD – Beretta USA is excited to announce the launch of a brand-new generation of Sako Cartridges into the US market. This launch will include six new and innovative cartridge families developed by Sako, including TRG Precision, the innovative, lead-free Powerhead Blade, Gamehead Pro, Gamehead, Speedhead, and Super Hammerhead.

Since 1928, Sako Cartridges has strived to maintain the same uncompromising combination of performance & craftsmanship found in their rifles. Utilizing the latest computer aided R&D and CNC manufacturing methods, each case goes through a series of automatic and manual inspections to ensure the high-quality cases become the most accurate and consistent cartridges available to the modern shooter.

In addition, due to a proprietary heat treatment method and zero impurities of the case material, Sako cartridges have the industry's highest reloadability and pressure resistance, maximizing the lifespan and safety of any rifle.

"The whole team at Sako is excited to introduce our range of ammunition into the US market. With a diverse group of products including the TRG line of Precision Cartridges and the innovative Powerhead Blade lead free family, Sako Cartridges are made using world class components to give reliability, accuracy, and repeatability – no matter if you're on the range or in the back country," Phillip Jones, Rifle, Ammunition, and Premium Guns Product Manager, said.

The TRG Precision is an open tip, boat tail match bullet developed solely for competition and precision long-range shooting. Using only the finest components, the TRG Precision provides the ultimate consistency and extreme accuracy and is available in .260 Rem, 6.5 Creedmoor, .308 Win, .338 Lapua Mag.

The new lead-free Powerhead Blade was developed to meet the needs of the most demanding hunters. With its Blade Tip, 100% pure ductile copper, and 5-Stage terminal architecture, the Sako Powerhead Blade offers excellent performance for various game sizes and is available in 6.5 Creedmoor, .300 Win Mag, .30-06 SPRG, and .308 Win.

Designed for medium-sized game, the Gamehead Pro with Sierra's GameChanger bullet with rapid expansion. The polymer tip and the aerodynamic design aim for high ballistic coefficient and rapid expansion. Due to the optimized jacket thickness, the bullet's expansion is excellent at extended distances. Precisely engineered to withstand high muzzle velocity, the Gamehead Pro has one of the best ballistic coefficients on the market and is available in .270 Win, 6.5 PRC, and 7 mm Rem Mag.

The Gamehead cartridge is a Spitzer-nosed, soft-point bullet for accurate hits on smaller targets. A light jacket and non-bonded core allow rapid and effective expansion required for small to medium-sized game and varmints. It is an excellent all-purpose hunting bullet for small to medium-sized game and is available in .243 Win.

The Speedhead cartridge is a full metal jacket bullet that delivers ultimate performance for target shooting with its consistent accuracy time after time. Its muzzle velocity and low recoil make it the ideal choice for the active 3-Gun competitor and are available in .223 Rem.

With a bonded core that provides high weight retention and effective penetration, the Super Hammerhead is a heavy jacketed, strong, and non-fragmenting bullet that ensures controlled expansion. It is boat-tailed for high ballistic efficiency, which causes a flatter trajectory. It was developed and tested by Sako ballistic laboratories first, followed by actual extensive big game hunting tests. The bullet is designed for big game hunting at short to medium distances and is available in 6.5 x 55 SE, 6.5 Creedmoor, .308 Win, .270 Win, and .30-06 SPRG.

Consumers can now purchase these six new Sako Cartridge products at select Sako dealer locations across the United States.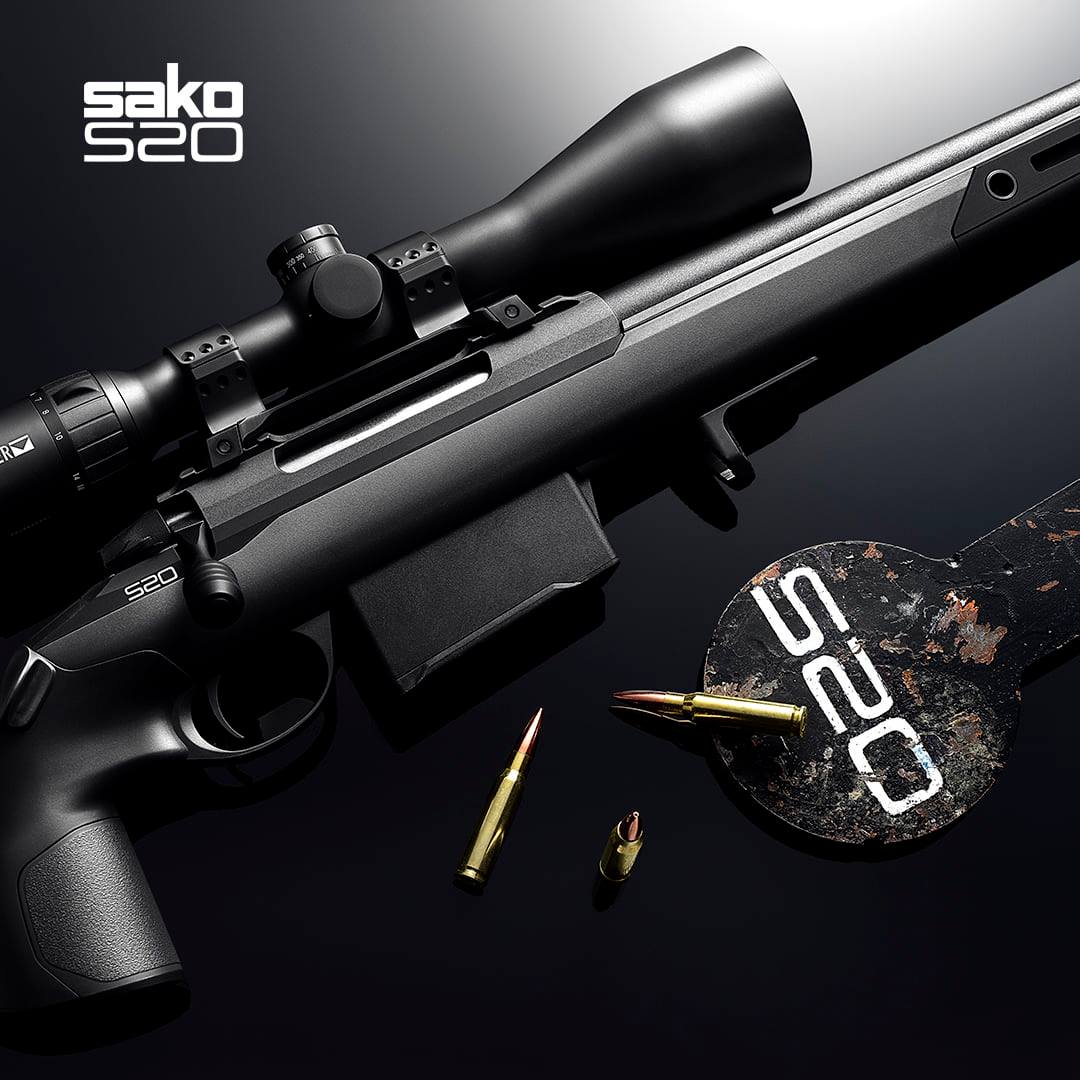 The 6.5 Creedmoor continues to grow in popularity as more and more people discover its advantages in both the hunting and precision shooting fields. With such a flat trajectory at greater distances than .308 Winchester, it's no surprise that Sako has decided to put it into production as part of their new lineup.