Bushnell's New and Improved H20 Waterproof Binoculars
Luke Cuenco 06.22.21

As hunters and outdoorsmen, our gear can be subjected to a lot of harsh elements they weren't designed for. Optics, in particular, can be quite sensitive to changing environments, and oftentimes this will limit their performance. Binoculars are a great way to spot game animals for hunting or maybe just for sightseeing, but having your expensive pair of binoculars dropped into the water is a quick way to turn them from a sightseeing tool to a paperweight. The new and improved Bushnell H20 Waterproof Binoculars boast both waterproof and fog proof performance with its IPX7 construction and still delivered great image clarity and magnification.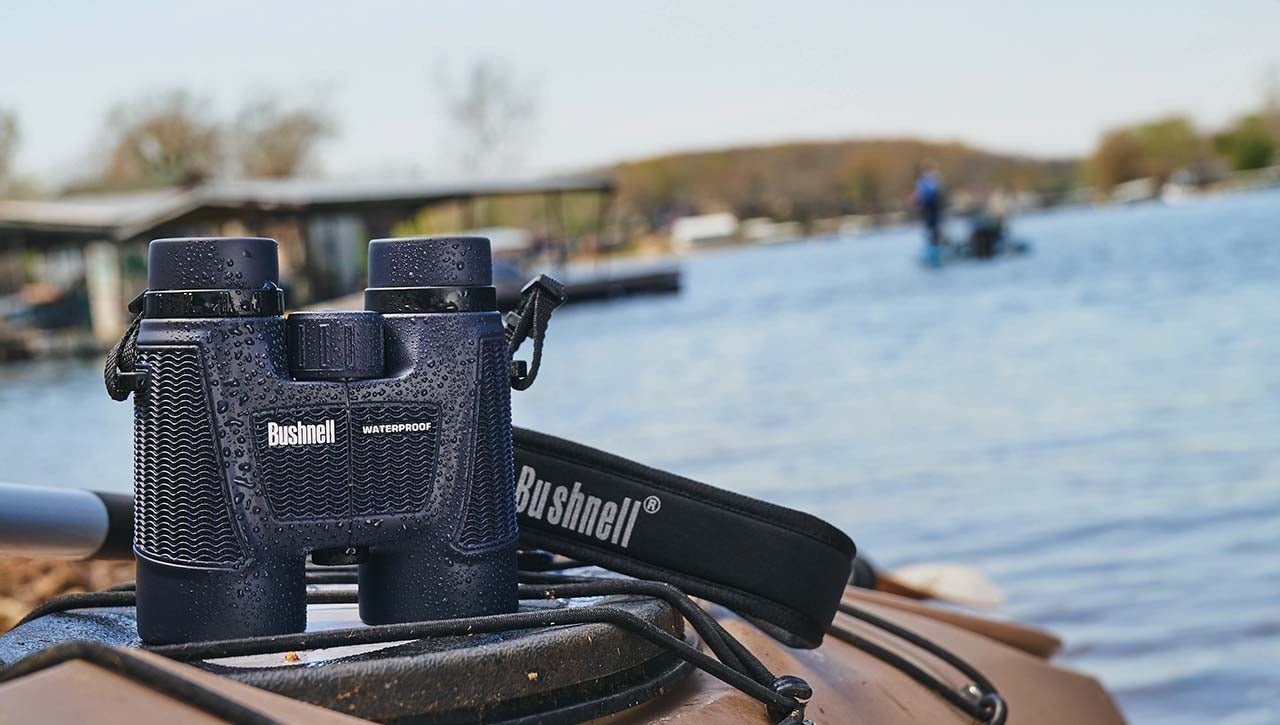 Bushnell's New and Improved H20 Waterproof Binoculars
The frame of the updated Bushnell H20 Waterproof Binoculars features an all-aluminum frame and housing meaning it will be extremely corrosion resistant while also being lightweight and sturdy. The exterior of the binoculars features a rubberized outer covering with select textured grip points for easier handling while the binoculars are wet. This would be the perfect pair of binoculars for bringing with you on any boat or beach trip and would also fit perfectly within the context of rainy hunting days.
7x50mm Porro – MSRP $99.99
8x25mm FRP – MSRP $39.99
8x42mm roof – MSRP $89.99
8x42mm Porro – MSRP $79.99
10x42mm roof – MSRP $99.99
10x42mm Porro – MSRP $89.99
10x25mm roof – MSRP $44.99
12x42mm Porro – MSRP $99.99
12x25mm FRP – MSRP $49.99
The H2O line comes with Bushnell's 20-year Lifetime Ironclad Warranty. For more information about Bushnell's H2O binoculars or to check out other Bushnell optics, visit Bushnell.com.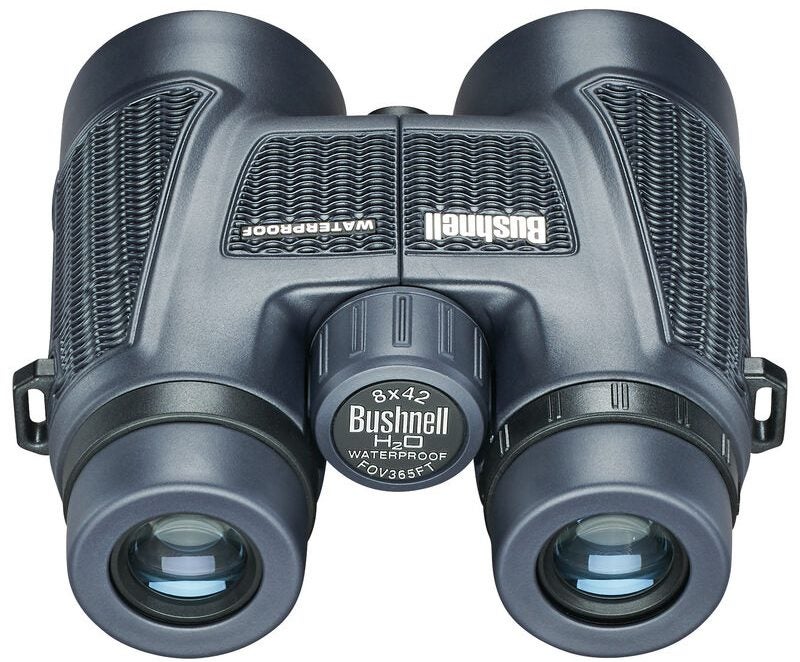 At a price point of under $100, I find it hard to argue against having a pair of Bushnells H20 binoculars around for those rainy days spent inside of a treestand or blind. While your gun and its optic may be decently waterproof, I wouldn't want to bring out my giant $2,000 spotting scope with me when a pair of durable and waterproof binoculars will get me most of the way there when trying to determine what I'm about to be shooting at.