Rhino 180: The Hub Style See-Through Hunting Blind
Luke Cuenco 06.22.21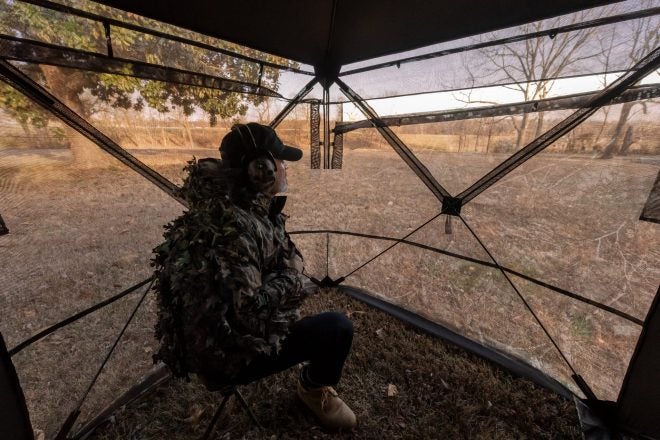 Hunting blinds are an essential tool for hunters. Over the years, hunting blinds have constantly changed, been updated, developed, and refined to create blinds for just about any occasion. The Rhino 180 blind is a unique see-through hunting blind built upon the hub style that gives hunters a wide unobstructed view while keeping them perfectly concealed and ready to take down their next big prize. Rhino Blinds has just announced that despite their lack of inventory lately, the Rhino 180 is back in stock and ready to hit stores once again just in time for hunting season.
The Hub Style Rhino 180 See-Through Hunting Blind
"The Rhino 180 See Through blind has taken the market by storm and is the #1 selling ground blind in the industry," said Dan Reaser, President/CEO of OPI Inc. "Every dealer and retailer should make sure the Rhino 180 is in their stores, as not carrying it can cause them to catch a case of FOMO [the fear of missing out]. Many dealers and retailers who already carry the 180 see-through blind are having tremendous success and already placed replenishment orders. The Rhino 180 is a product that will increase sales and benefit any store, no matter the size."
The Rhino 180 is a hub-style blind that gives the hunter near unobstructed 180-degree views with its unique two-way mesh system. While you'll be able to see and observe wild game, they won't be able to see you and you can sit comfortably knowing you're staying concealed. This blind is large enough to fit up to three hunters comfortably and features two "silent-slide" windows and a zipperless door for keeping things quiet while making observations or stepping out of the blind briefly.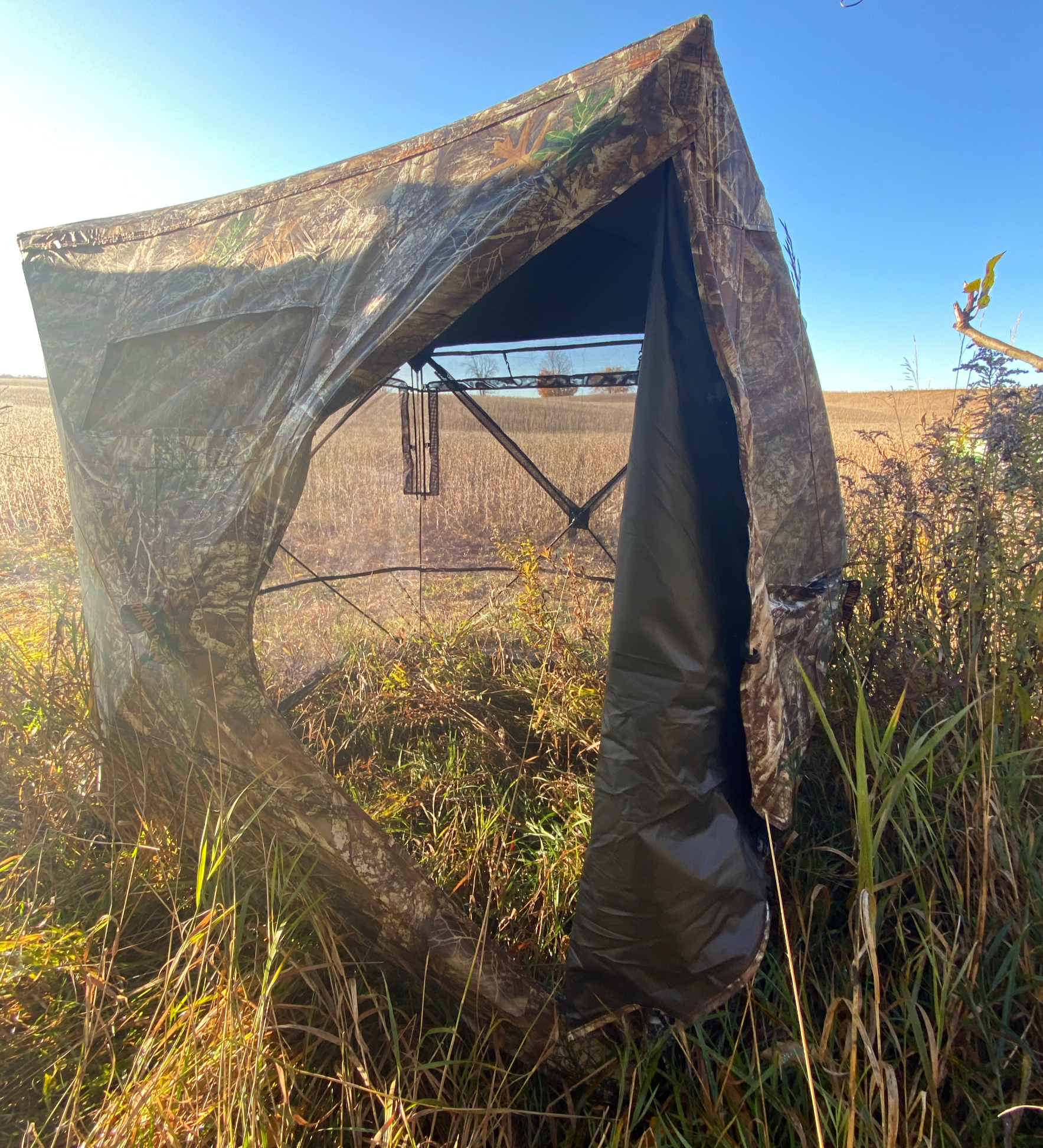 The Rhino 180 offers up to 270 degrees of adjustable window openings to see out of, comes in Realtree Edge camo, and features the titular 180-degrees of unobstructed view via their 2-way see-through mesh. Combined with some scent eliminator and keeping quiet you could have prey walking right across your path with a perfect view without them knowing it. The Rhino 180 hub style see-through hunting blind is available for $249.99 and is finally back in stock. Visit www.rhinoblinds.com for more information or to order one for yourself.