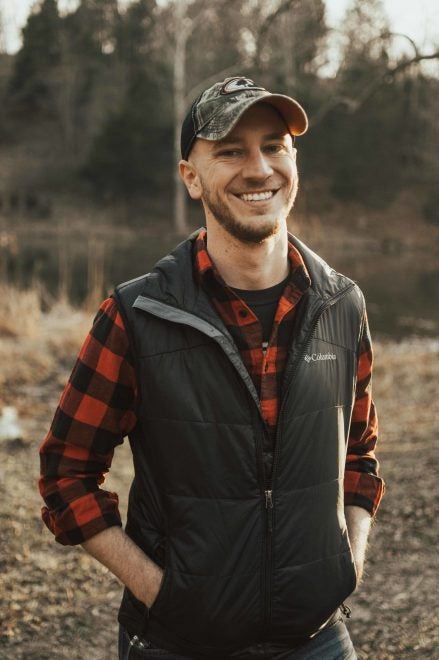 GoWild has quickly become a leading social media community and gear platform for outdoor enthusiasts. The app is free to use, and it is chock full of curated threads discussing gear, tactics, and so much more. AllOutdoor (AO) caught up with GoWild Co-Founder and CEO Brad Luttrell (BL) for a quick chat.
AO: What is your role at GoWild? What does that role include?

BL: I am the Cofounder, CEO, which for a startup means I wear a lot of hats (most of them are still camo, though!). My role is to stay focused on the company's future and ensuring we have the resources the team needs to get there.

AO: What is your background?

BL: I grew up in Southeastern Kentucky in the Cumberland Gap. Hunting, fishing and off-roading was a part of life. I went to the University of Kentucky, and became a journalist after college. From there, I led a meandering career of founding (and closing) companies. Eventually I found myself in advertising, where I worked for a few ad agencies. With about seven years of branding and marketing experience in that space, I decided to break out on my own and found GoWild.

AO: Who else is on the executive team at GoWild?

BL: Zack Grimes, Cofounder, President; Donovan Sears, Cofounder, Chief Product Designer; and Chris Gleim, Chief Development Officer.

AO: How would you describe the GoWild app to someone who hasn't heard of it/checked it out yet?

BL: For people who love the outdoors, GoWild is the best digital platform to interact with other outdoor enthusiast, and learn about new gear, tactics and content. Only GoWild delivers a fun community, gear insights and a fun way to share your story, as evident from the hundreds of thousands of people engaging with the platform.

AO: What is your personal favorite feature of the app?

BL: Gearbox, which is our collection of gear that you can tag in content and buy. With Gearbox, you get to see what other people are using for their trophies, which could be fishing or hunting. And for about 15,000 products, you can actually just buy those right through the app.

AO: What has been the most surprising thing about building/launching/growing the platform?

BL: The most surprising part of it all is how much people actually love the GoWild mission to unite outdoor enthusiasts. We're all so tattered and war-torn from defending our lifestyle on other platforms. It's empowering to see people saying how much the community means to them, and telling us about skills they've learned and new hobbies they've tried for the first time because of GoWild.

AO: What is your favorite outdoor sport/hobby?

BL: I like to fish, hike, camp, and off-road, but I absolutely love hunting. It is my passion.

AO: What else is important to note?

BL: GoWild is the best resource to learn. It is amazing how many people join GoWild, and their first post will have more engagement than any of their last dozen posts on other platforms. It's a highly engaging platform.