NFAA (National Field Archery Association) MidWest Classic Trail Shoot
Brian Miller 07.13.21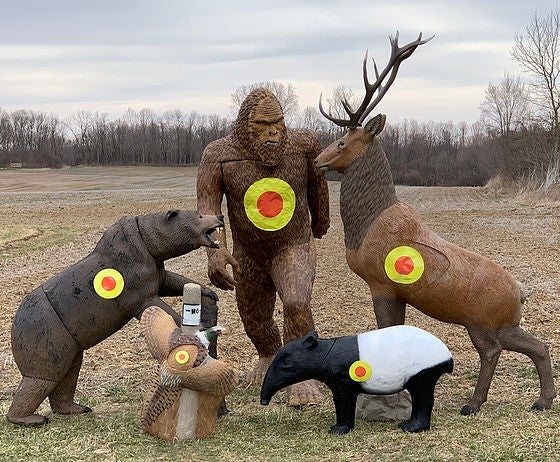 On August 21st-22nd, "Bass and Bucks" in Wabash, Indiana will be hosting the 4th Annual NFAA (National Field Archery Association) MidWest Classic Trail Shoot. The NFAA MidWest Classic Trail Shoot is a know yardage 3D archery event with NFAA scoring. The event is modeled after the Western Classic Trail Shoot in Redding, California. Both events have long yardage and great target sets to test an archer's shooting ability. Two years ago I discovered this event while looking for archery matches on Facebook. When I discovered the match was crossbow friendly, I had to shoot it! My family had a great time, and we want to attend the match every year.
The event is held at "Bass and Bucks" 182 acre property outside of Wabash, Indiana. Last year 331 shooters from 22 States attended the event. Over the course of 2 days, shooters will walk just under 10 miles participating in the event. The course has a varied terrain; wooded rolling hills to flat open fields. The event is relaxing and an enjoyable time. I enjoyed every minute of it! Heck, they even had great BBQ on the course!
What makes the NFAA MidWest Classic Trail Shoot different?
The NFAA MidWest Classic Trail Shoot has a slightly different flavor than most of the 3D events I normally compete in. NFAA scoring is used. Each target has a sticker applied to it with the scoring rings. The sticker has a center orange dot (11 ring), and a yellow ring around the orange ring (10 ring). Arrows landing anywhere outside the scoring rings, and are in foam are scored an 8. The size of the scoring ring sticker varies with yardage and size of the target.
Second, archers fire 2 arrows from each stake. Competitors shoot 40 targets the first day and 30 the second day. With exception of the Pee-Wee classes (ages 0-7), archers shoot 140 arrows during the competition.  I really enjoy that aspect of the match. I said countless times on a 3D course: "I really would like a second chance at that shot." The Trail shoot format gives you the opportunity.
Thirdly, and my favorite aspect of the NFAA MidWest Classic Trail Shoot – yardage. Adult competitors will shoot targets from 4 yards out to a Bigfoot target at 101 yards. Competitors shooting from the White stake will have 10 targets from 4-19 yards, 20 targets from 20-30 yards, 32 targets placed at 31-60 yards, 7 targets set at 63-88 yards, and 1 target at 101 yards. The course will put your shooting skills and endurance to the test.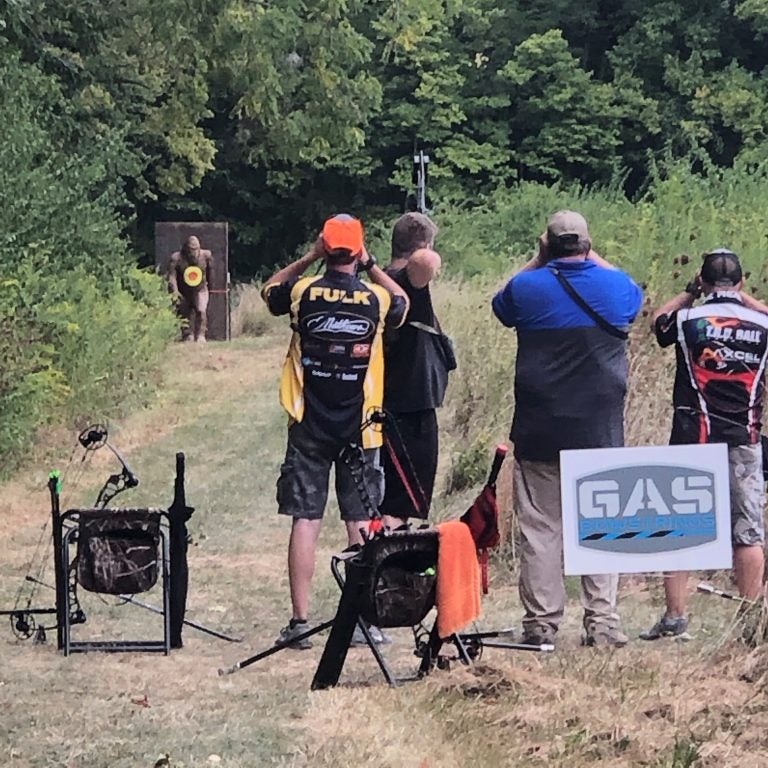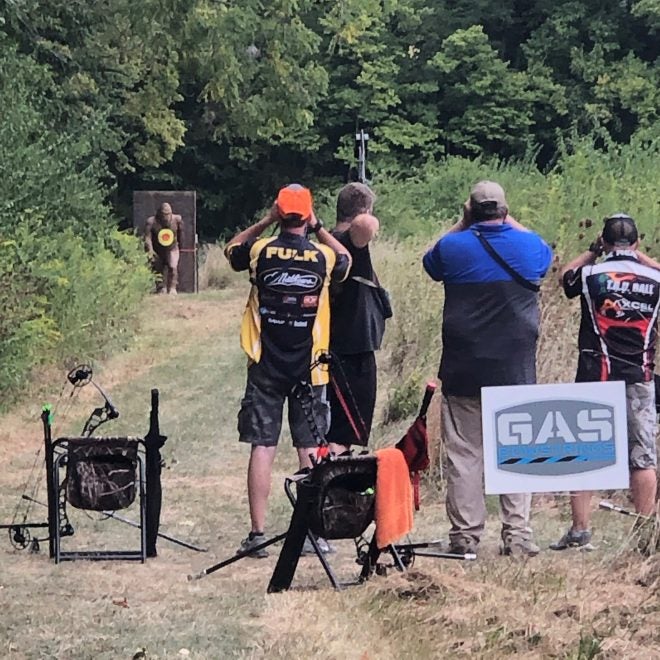 Classes
The NFAA MidWest Classic Trail shoot offers all NFAA divisions plus added a few more this year to really make the match interesting. Just about all types of archery equipment are represented as well as classes are broken out in Male and Female divisions. There is truly something for everybody at this match. The Trail shoot offers 4 stakes to shoot from. White has an average distance of 37 yards, blue is an average distance of 23 yards. The red stake will average 19 yards, and Orange is 10 yards. The yardages and scoring ring size are listed in the table on the MidWest Classic Trail Shoot website.
The match directors have added Youth and Cub Crossbow Unlimited classes this year. Crossbow Unlimited is my favorite class to compete in, and this year it will be super exciting to have my children competing with crossbows as well. Monopods are legal in the youth and cub division. My children will also shoot from the 25 yard stake. My daughter harvested her first Whitetail buck last year with a crossbow, and she is quite good with a crossbow; particularly using a monopod! I am expecting a rather high score from her and my son.
For the MidWest Classic  Trail shoot the match directors are not enforcing the speed limit in the Crossbow Unlimited class. Doing so will open the match up for hunting crossbows. Normally, the Crossbow Unlimited class has a speed limit of 330 FPS; however, very few new crossbows are sold with that low of a velocity. I will shoot my IBO setup and my kids will shoot my ASA tuned bow. Furthermore, I am not sure I would want to shoot the course with a 480 feet-per-second firebreather. That would make for a long weekend! I would not forget bottles of Woody's Arrow Lube and an arrow puller.
Predominately, you will see mostly vertical compound shooters participating, but there will be recurve and traditional shooters competing as well. I think the Trail shoot would be an absolute blast shooting it with a traditional bow.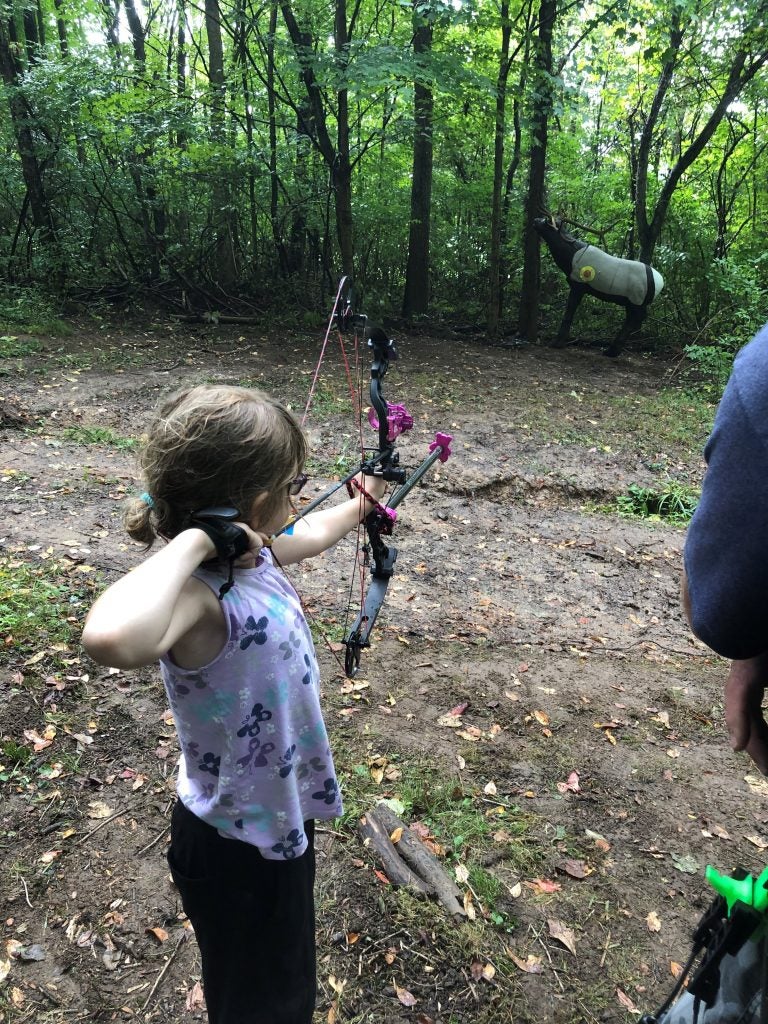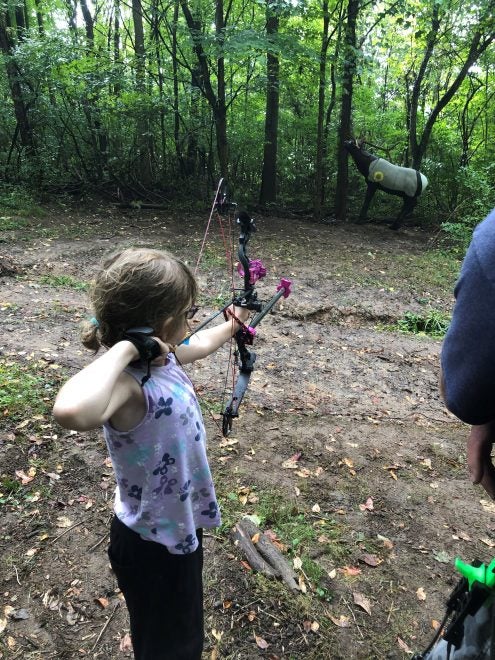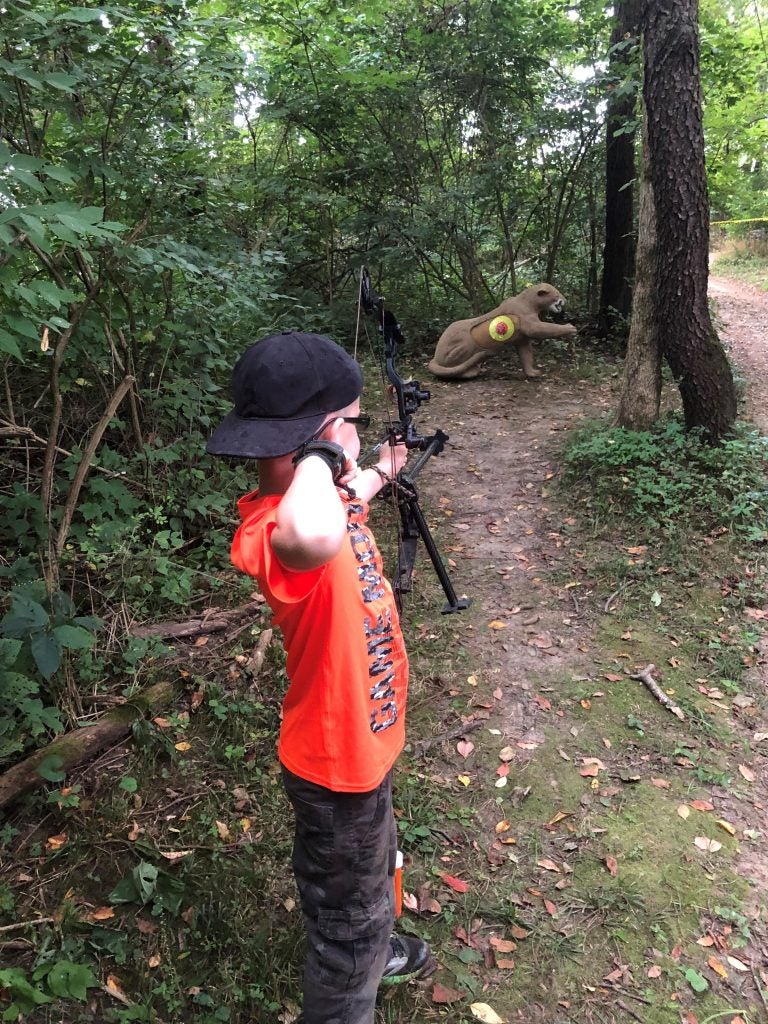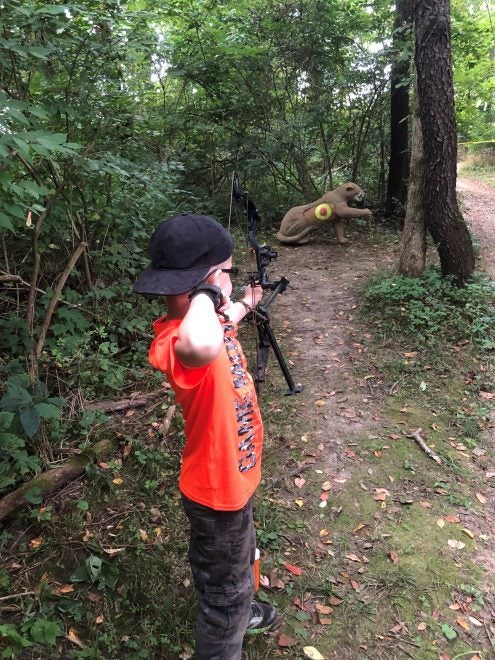 The NFAA Midwest Classic Trail Shoot offers 3 different prize divisions. Your final score determines placing in all 3 divisions. There is the Trail Shoot, where you are competing for plaques. There is a Money Shoot which is available to adult divisions with enough competitors. The NFAA Tournament has trophy rings as awards. The trophy rings are huge and resemble Super Bowl rings to me. They are extremely cool! In closing, if you are looking for an extremely fun 3D archery match, the NFAA MidWest Classic Trail shoot will not disappoint!