ATN Field Use – Utilizing Thermal Optics for Better Hunting & Times Afield
Adam Scepaniak 07.14.21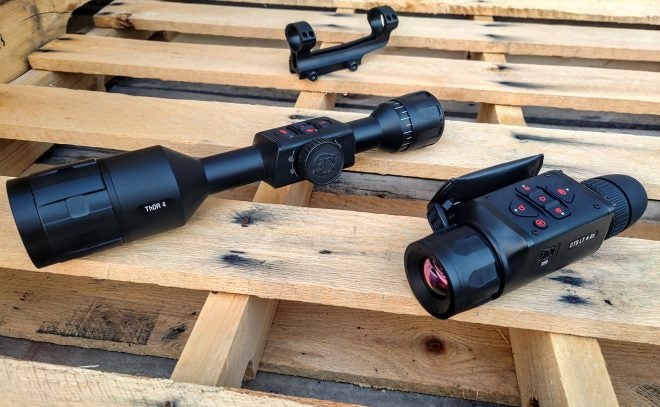 ATN Corp is the industry's premier leader in glass when it comes to night vision and thermal optics, and there are innumerable ways they can aid you in hunting and working in the outdoors. They also offer one of the industry's only Upgrade Programs and models with Mossy Oak pattern camouflage to blend into your environment as best as possible.
For all of these reasons, it is a no-brainer to want to deploy ATN thermal optics when heading into the field for varmint hunting, big-game hunting (where legal and applicable), and even taking inventory of livestock. ATN Corp has generously lent us some of their products to use this year so we will take a look at what we have, and how we intend to use it. Let's dive in!
ATN THOR 4 640 1.5-15X Smart HD Thermal Rifle Scope
The 1st piece is an ATN THOR 4 640 1.5-15X Smart HD Thermal Rifle Scope with a Quick Detach Mount. Like all of ATN's thermal optics, this model has a very comfortable eye relief to mount it on a wide variety of firearm platforms and it uses standard 30mm rings. This would be as comfortable on a modern sporting rifle like an AR-15 or a traditional bolt-action rifle depending on the field use we are summoning it to do.
The model we will be using is a matte black finish, but they are also available in Mossy Oak camouflage patterns – Break-Up Country, Elements Terra, and Bottomland – if you want it to match your rifle, clothing, or both. The MSRP is $3,999 for the ATN THOR 4 640 1.5-15X Smart HD Thermal Rifle Scope.
Core: ATN Obsidian IV Dual Core T Micro
Display: 1280×720 HD Display
Eye Relief: 90 mm
Video Record Resolution: 1280×960 @ 60 fps
WiFi (Streaming, Gallery, & Controls): iOS & Android
Additional Features: Bluetooth, 3D Gyroscope, 3D Accelerometer, E-Barometer, Smart Range Finder, RAV (Recoil Activated Video), Electronic Compass, Smooth Zoom, Microphone, Micro USB compatible (Type C), Ballistic Calculator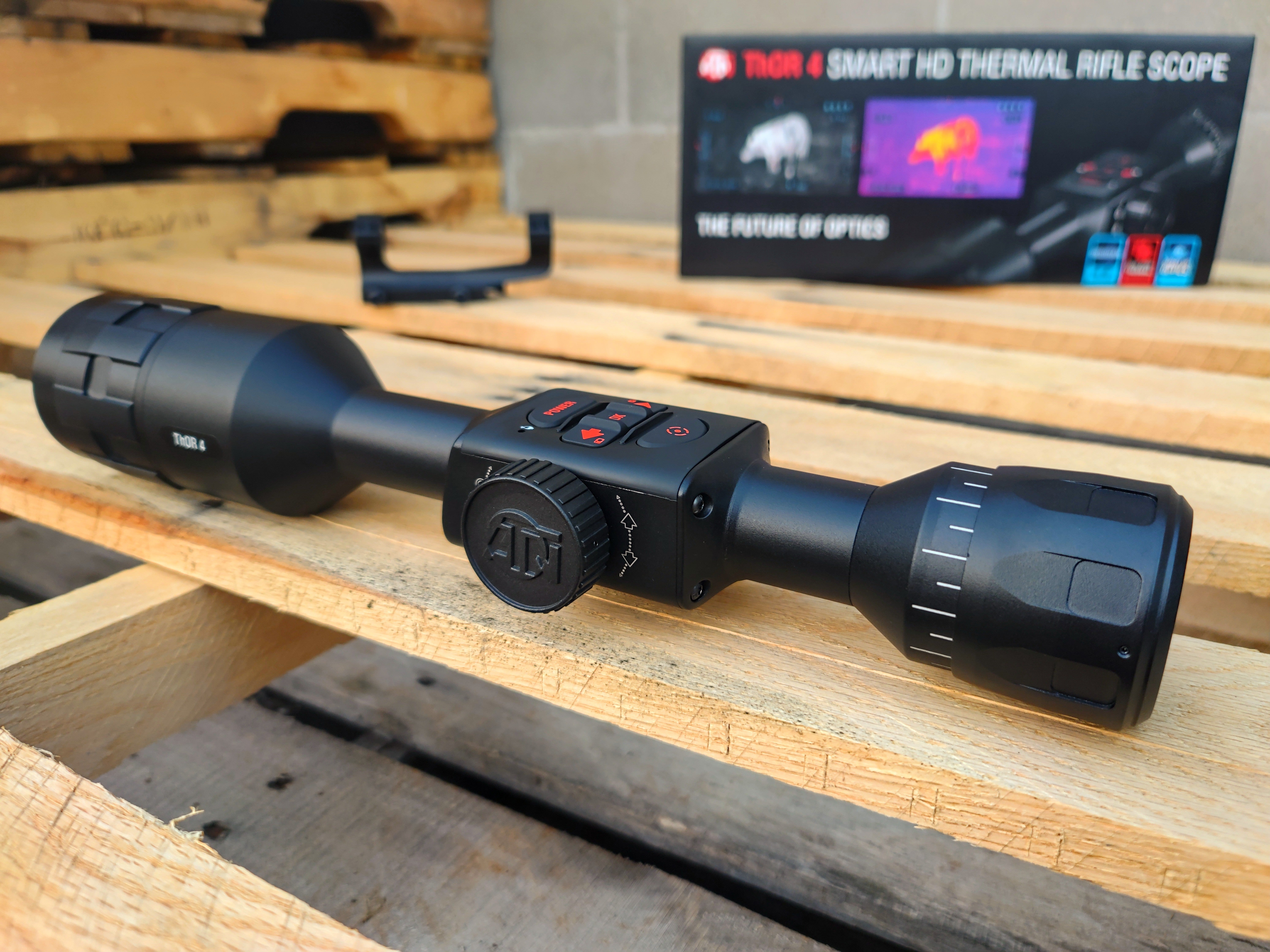 ATN OTS LT 320 4-8X Thermal Monocular
The 2nd tool in our arsenal will be a monocular for detecting, recognizing, and identifying game. This variable power thermal monocular can detect game out to 1,500 meters, recognize it out to 680 meters, and positively identify game to 340 meters. With over 9+ hours of continuous use and battery life available, a thermal monocular can be invaluable for scouting potentially hunting locations, recognizing game before you stalk and pursue it on foot, and handy when attempting to recover game as well. The MSRP is $1,999 for the ATN OTS LT 320 4-8X Thermal Monocular.
Core: ATN Obsidian Core LT
Micro Display: 1280×960 HD Display
Eye Relief: 25 mm
IP Rating: Weather resistant
Charging: USB, type C
Color Modes: White Hot | Black Hot
Battery Life (Li-ion): 9+ hrs
Operating Temperature: -20°F to +120°F | -28°C to 48°C
Dimensions: 195x75x66 mm
Weight: 1.2 Lb | 560 g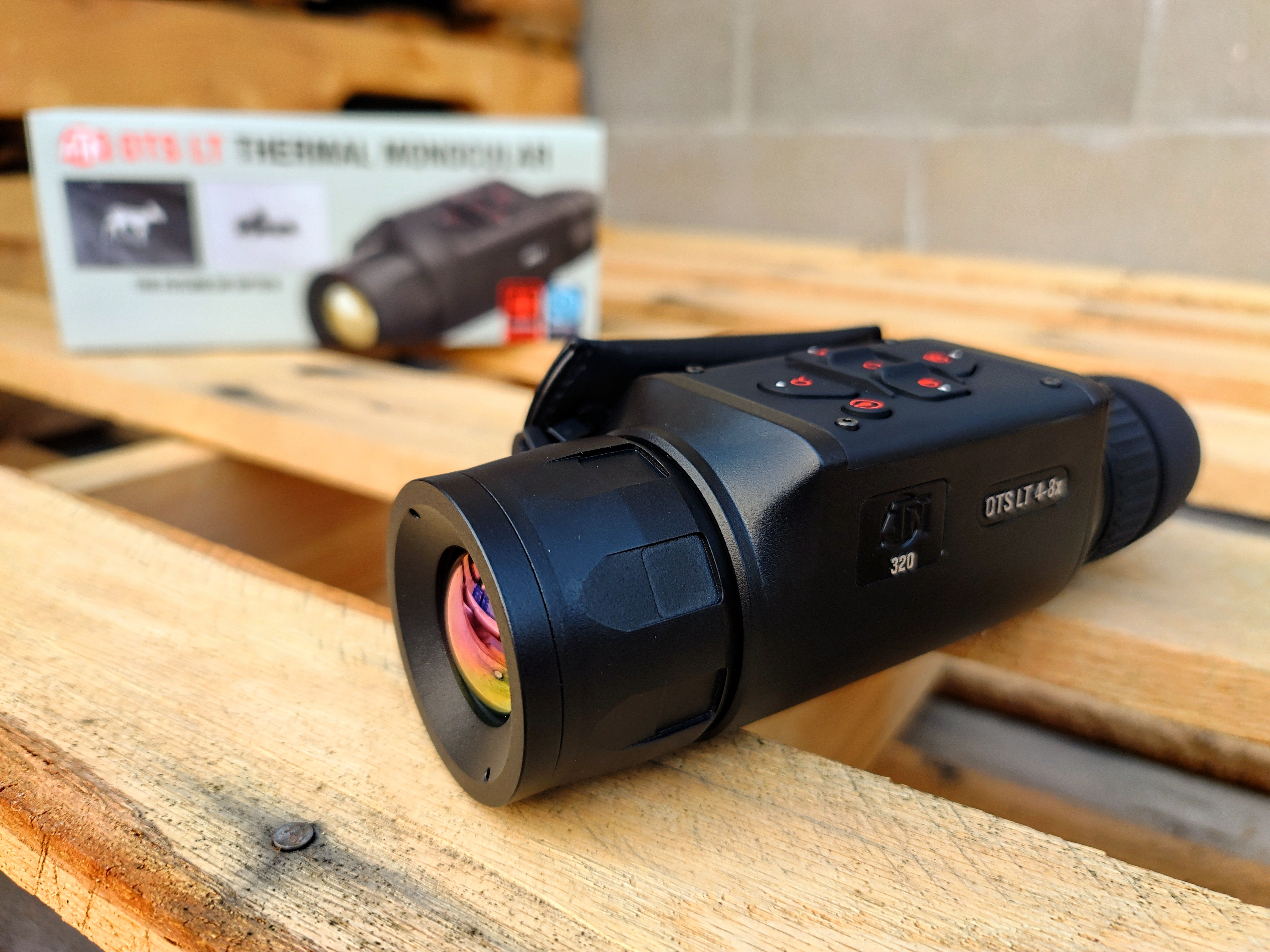 Field Use of Thermal Optics
So, now that we have our hands on some thermal optics in the ATN OTS LT 320 4-8X Thermal Monocular and ATN THOR 4 640 1.5-15X Smart HD Thermal Rifle Scope we need to put them to practical use. Since I personally hail from Minnesota, there are an assortment of ways I am going to be able to put these thermal optics to use. One way will be scouting for our state's fall turkey season.
In the fall, the boys aren't chasing the girls anymore; moreover, they are not mating so it is more difficult to pattern the movements of turkeys. Being able to deploy a thermal handheld to spot and identify roosting locations for turkeys will go a long ways. Successful turkey hunters base their blind and hunt locations off of where turkeys roost and will inevitably come down from in the morning. So, getting a leg up on where they are located the night before a morning hunt can be invaluable.
I can't bare the thought of what I am about to say being as it is July, but once it begins to snow in Minnesota livestock can become the targets of coyotes. My family has a modest cattle herd of one dozen head and ensuring they make it through the winter to either breed once again or be butchered for our family is vitally important. Not only will hunting and harvesting coyotes with a thermal riflescope save our cattle, but it will also protect the local whitetail deer population as well.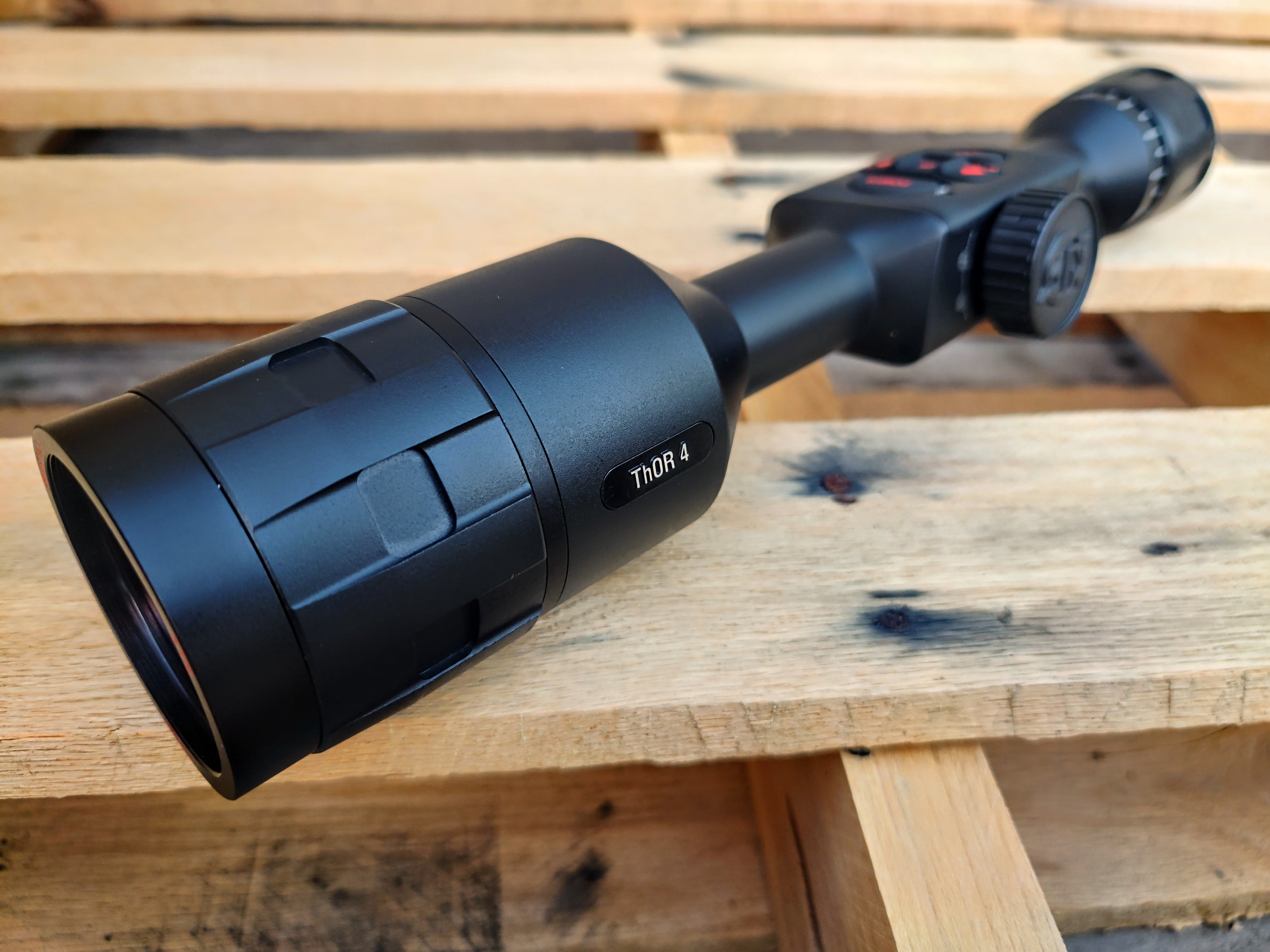 Another unlikely issue Minnesotans are forced to combat is that of flooding and the surprise deforestation of land by beavers. With the North American beaver being the 2nd largest rodent in the world – weighing upwards of 80 Lbs – they can do a lot of damage to one's property and quickly destroy aquatic ecosystems as well. With trapping becoming a dying art form, I get requests locally to trap nuisance beaver. The ATN thermal monocular will be valuable in identifying active beaver lodges (their homes) versus vacant ones so I know where to focus my efforts. There's typically geese, waterfowl, and other critters on beaver ponds as well so you will never be short on entertainment while using a thermal monocular there.
A final way we would like to put these ATN products to the test and deploy them in real-world hunting scenarios is by detecting, recognizing, and identifying prairie dog towns. This venture will warrant a road trip to the Dakotas, but harvesting prairie dogs for ranchers is valuable because it protects livestock from getting injured and it saves their grasslands from being destroyed. Prairie dogs burrow underground leaving large divots on the soil that cattle can fall into twisting joints and potentially breaking bones. Also, they eat the roots of grasses and native plants effectively killing them. So, hunting prairie dogs serves a valuable purpose and identifying active prairie dog towns versus vacant ones will save time as well.
With a little over 5 months left in the year there is still a lot of hunting, exploring, and adventures to be had when you have the capable technology of ATN thermal optics by your side. From turkey to beaver to prairie dogs we are looking to utilize these products in new, creative ways. For our reading audience out there, how have you used thermal optics in the past? As always, let us know all of your thoughts in the Comments below! We always appreciate your feedback.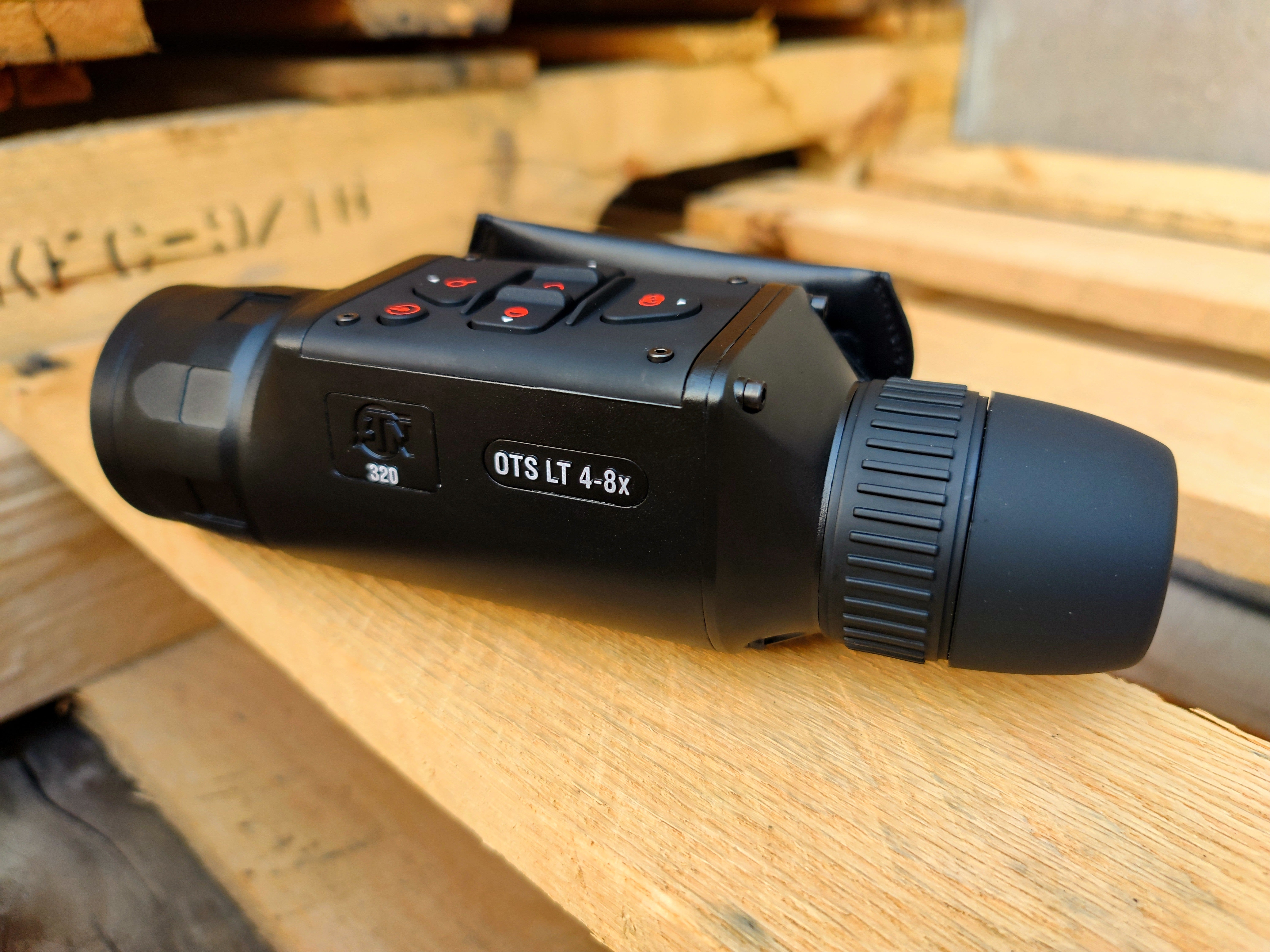 window.criteo_q = window.criteo_q || [];
var deviceType = /iPad/.test(navigator.userAgent) ? "t" : /Mobile|iP(hone|od)|Android|BlackBerry|IEMobile|Silk/.test(navigator.userAgent) ? "m" : "d";
window.criteo_q.push(
{ event: "setAccount", account: 37329 },
{ event: "setEmail", email: "##Email Address##", hash_method: "##Hash Method##" },
{ event: "setSiteType", type: deviceType},
{ event: "setZipcode", zipcode: "##Zip Code##" },
{ event: "viewHome" }
);