Curious Relics #017: Hugo Hensel and The Mystery Revolver Part II
Sam.S 07.14.21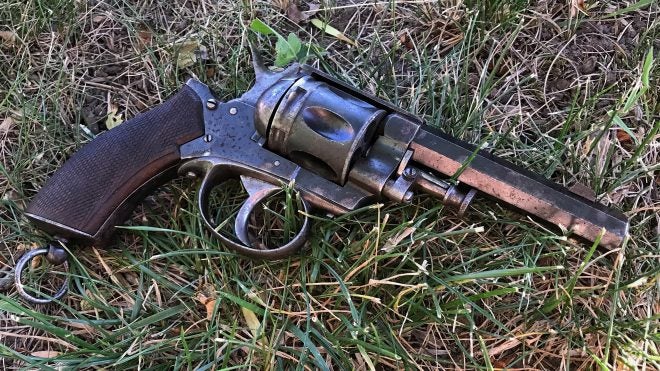 Welcome, if you are a newcomer to this fun bi-weekly segment of AllOutdoor.com! The last time around I covered the background information and history of the Hugo Hensel gun factory. I had also previously covered this revolver over at our sister site TFB. Today we are back to our firearm shrouded in mystery. The Hugo Hensel name and the H. Hensel mystery revolver. This time around we are back to our regular format: Specifications, Range Time, and Final Thoughts! Let's dive right into the rabbit hole!
---
Welcome to our recurring series of "Curious Relics." Here, we want to share all of our experiences, knowledge, misadventures, and passion for older firearms that one might categorize as a Curio & Relic  – any firearm that is at least 50 years old according to the ATF. Hopefully along the way you can garner a greater appreciation for older firearms like we do, and simultaneously you can teach us things as well through sharing your own expertise and thoughts in the Comments. Understanding the firearms of old, their importance, and their development which lead to many of the arms we now cherish today is incredibly fascinating and we hope you enjoy what we have to share, too!
---
Specifications: Hugo Hensel and The Mystery Revolver
The construction of this revolver is a lot like police revolvers common in Europe in the mid- to late 1800s. All sorts of companies, brands, and factories produced bulldog and constabulary-style, double-action revolvers. Often with a manual safety – oddly enough – compared to the standards of today. It would be comparable to guns being made by outlet and hardware stores in the USA back in the day except those were licensed or commissioned.
Cartridge: Unknown (Most likely a European 38 caliber rimmed cartridge like 380 Long/Short, 380 Eley, 380 CF, etc) Similar to 38 Short Colt.
Bore Diameter: .355-.365 Inches
Barrel Length: 4 Inches
Cylinder: 6-Shot Capacity
Front Sight: Dovetail Post
Rear Sight: Shallow Rounded Groove
Weight: 1 Lb 6.8oz
Overall Length: 8.75 Inches
Single Action Trigger Pull: Roughly 10 Lb
Safety: Manual (actuated only when the hammer is forward)
Lanyard Loop
Loading Gate and Swing Arm Ejector 
Cartridge Speculations: Hugo Hensel and The Mystery Revolver
As far as my speculation of the intended cartridge of this firearm goes I am pretty much decided on a 380 Long or Short of some sort. I realize that is fairly vague, but so are the research results. The 38 Short Colt is the cartridge that I have fired from it without much of an issue beyond the rim thickness preventing rapid ejection since the firing pin sticks slightly too far forward where the rim catches when rotating the cylinder during the ejection operations.
The reason for no cartridge determination is because there were no SAAMI specifications or any sort of standardization back in the day. Sure every factory may have made a 380 rimmed cartridge, but they themselves were the captains of their own specifications. The brass could have all sorts of variation and guns were usually made with either a loose tolerance in mind or a very specific dimension required.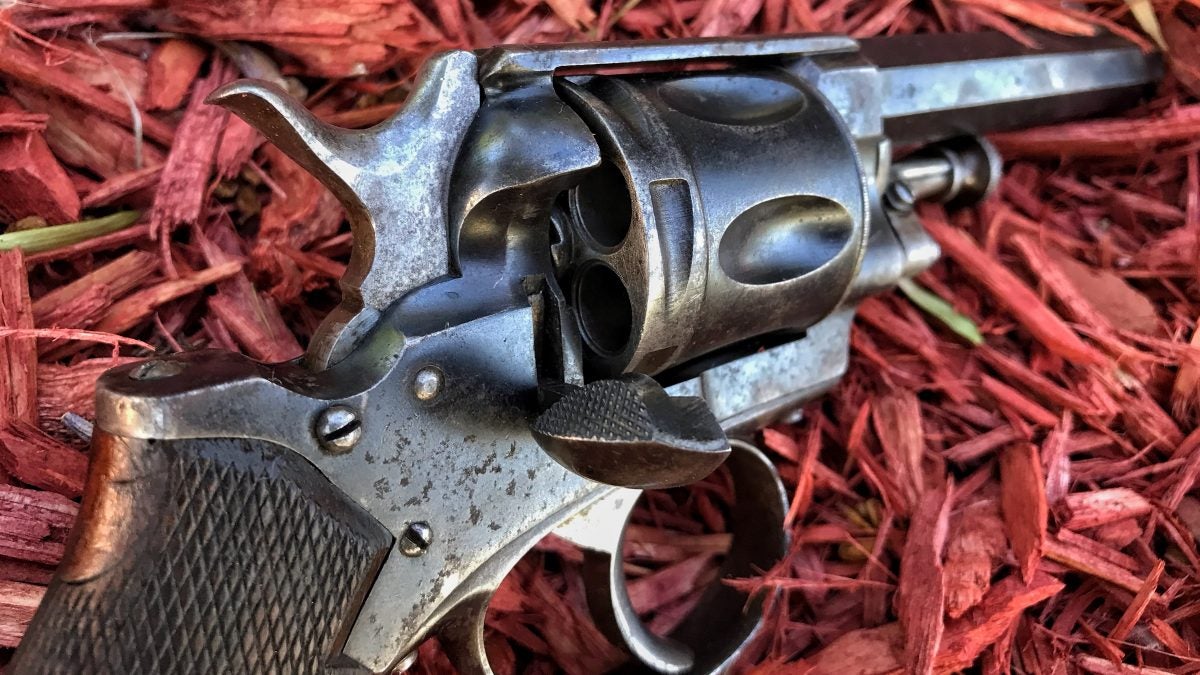 Another reason I plant my flag in the 380 rimmed categories is that 38 short colt is very similar to all of those cartridges. Walter Hugo Erich Hensel made his way to the USA and lived there in order to make money for his family during the Great Depression. As I mentioned above in the history portion he worked as a gunsmith at a factory somewhere. It is very possible that he came across some American revolvers chambered for 38 Short Colt and decided that would be a cool idea.
Below is a rough sketch of chamber casts that I made hoping to have a guess on dimensions. More than anything the rim was the hardest since the recess intended for it is very thin. The dimensions below are definitely not exact. If anything they are an average of measurements taken from multiple casts. The rim thickness was attempted to be identified, but I deem it immeasurable from the casts. If anyone out there has a guess at what this gun should be shooting let us know in the comments and politely talk amongst each other.
Range Time: Hugo Hensel and The Mystery Revolver
Range time with this revolver is always very pleasant. It looks and feels fragile but after the first three shots that all melts away. The grip for me is just right and comfy. The recoil with 38 Short Colt is very manageable. The sights are discernable enough to make a decent group. The target below depicts my exact feelings while shooting the revolver. As seen in the upper right are my first three almost hesitant shots and then closer to the center is a tight group of three more where I had aimed. The target was roughly 15 yards away.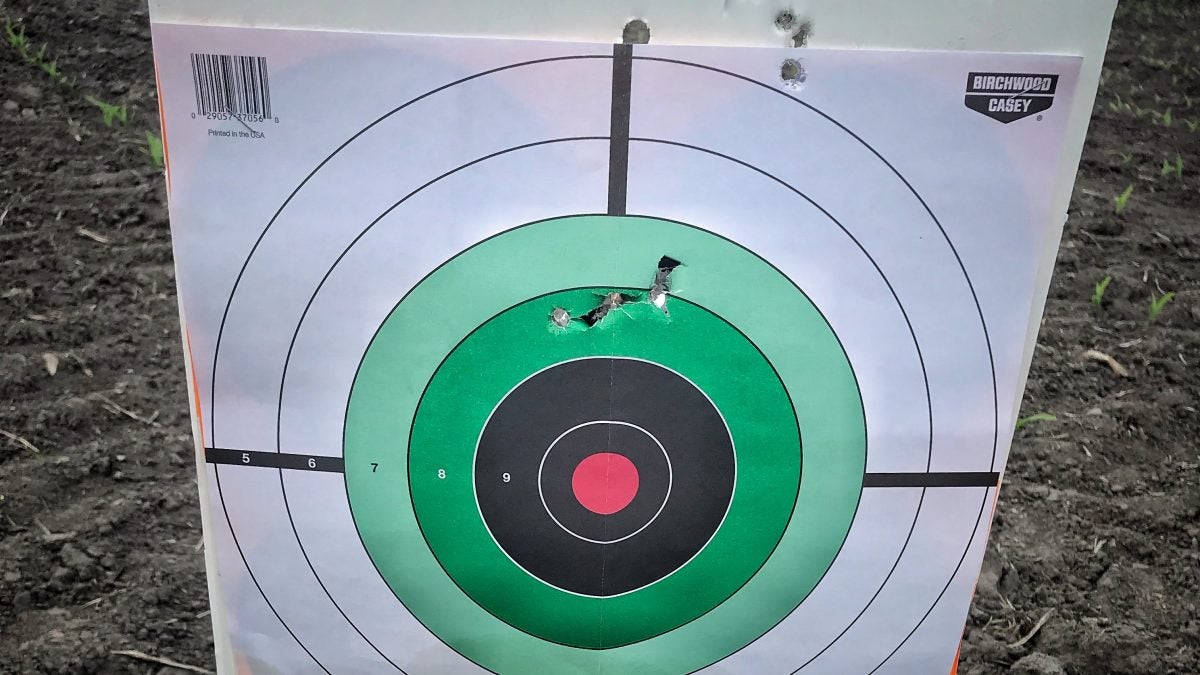 Final Thoughts: Hugo Hensel and The Mystery Revolver
I love this revolver and I love the mystery in it. I really enjoy the idea that I may have added a small puzzle piece to Armin and his father's passing research. This object is still an unknown even though I have come to know so much. It is very beautiful even as it sits old and tarnished with exchanging hands. You can imagine what it would have looked like the second it passed out of the H. Hensel gun factory in Breslau. Mechanically it is sound and smooth and elegant. I am proud to have this revolver in my collection. I am even more excited that it may open doors and answer questions. Thank you all who have tagged along and especially if they have any information to add.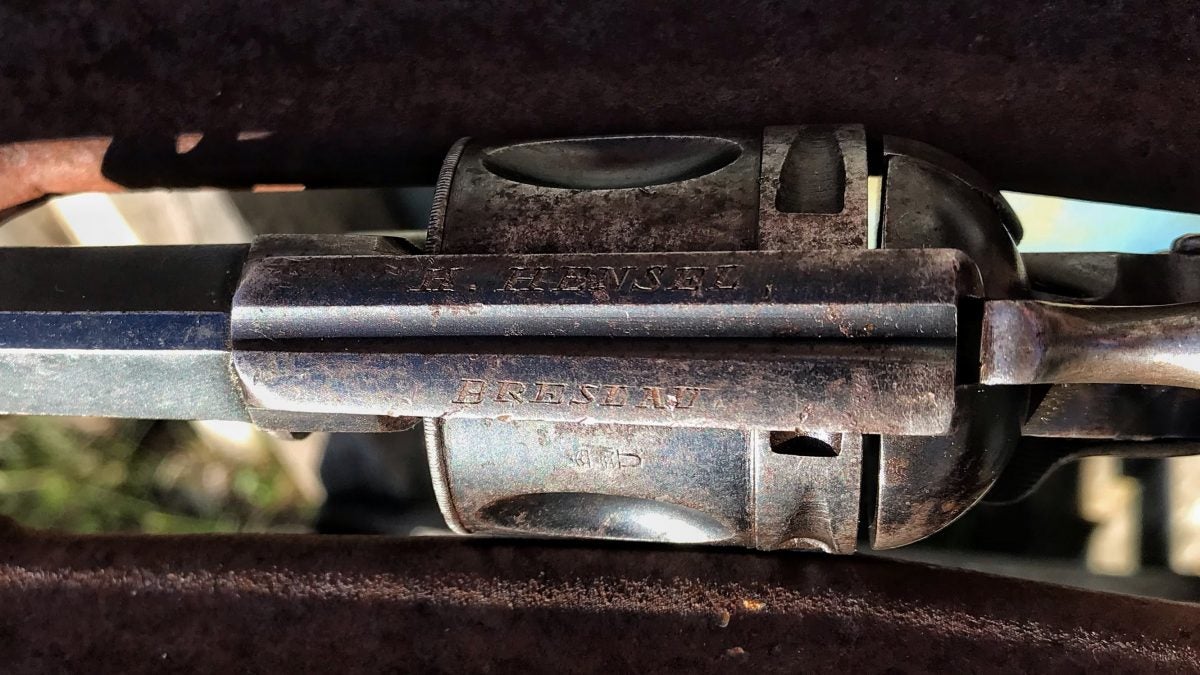 Important Note: Armin has given me permission to share his email with you all in hopes of learning more about his family history and the Hugo Hensel firearms history. If you have such information feel free to message him at this email: [email protected]. I am sure he would be happy to hear if you own any H. Hensel firearms or have any further information. Please be polite and considerate!
A big thank you to the gracious folks over at the Cody Firearms Museum. They were kind enough to lend me a little of their extremely busy time and give me some of their thoughts and guesses. This is where I was informed that the German proof marks dated 1891-1939. Thanks to them and along with Armin's information I would wager (only a guess on my part) that this revolver was made somewhere in 1917-1938.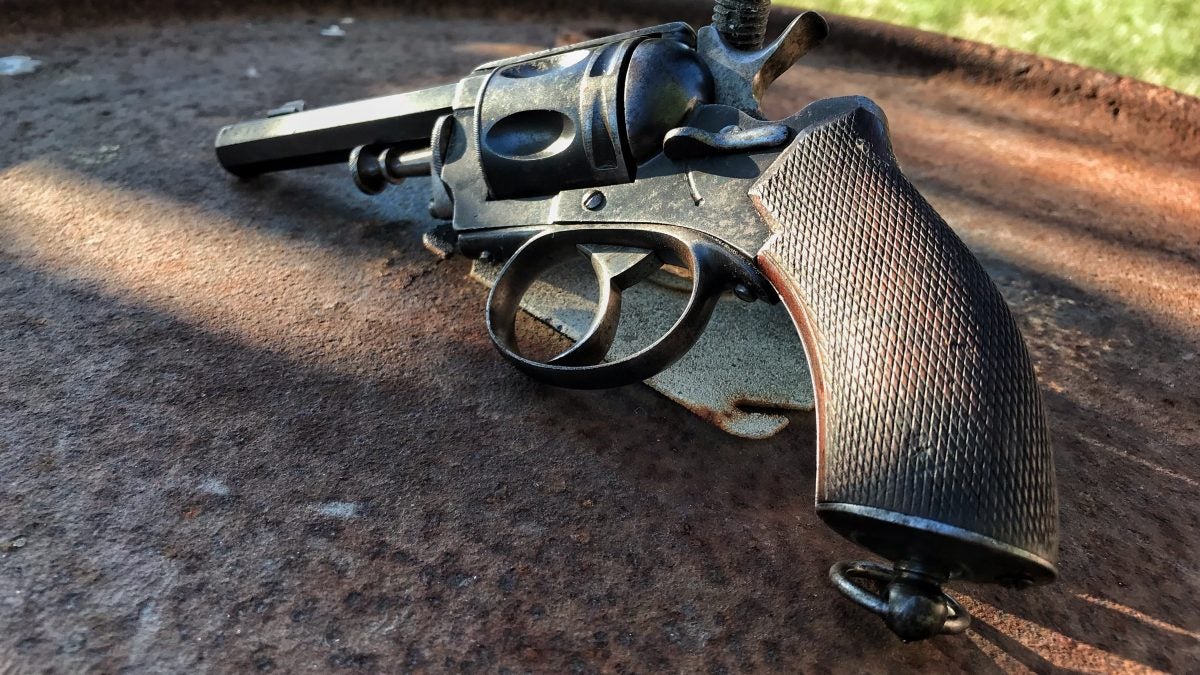 In closing, I hope our Curious Relics segment informed as well as entertained. This all was written in hopes of continued firearm appreciation and preservation. We did not just realize how guns were supposed to look and function. It was a long and tedious process that has shaped the world we live in. So, I put it to you! Is there a firearm out there that you feel does not get much notoriety?  What should our next Curious Relics topic cover? As always, let us know all of your thoughts in the Comments below! We always appreciate your feedback.