New Budget Friendly AD-15 Lite Introduced by Cold Steel
Luke Cuenco 07.15.21

If you're like me and can't stop collecting cool knives (I'm sure you have a drawer full of them) then you'll be excited to hear that Cold Steel has released yet another knife to their 2021 collection. The New AD-15 Lite takes the original design of the AD-15 and slims it down in a few key areas to make it a more budget-friendly version of its far more expensive cousin.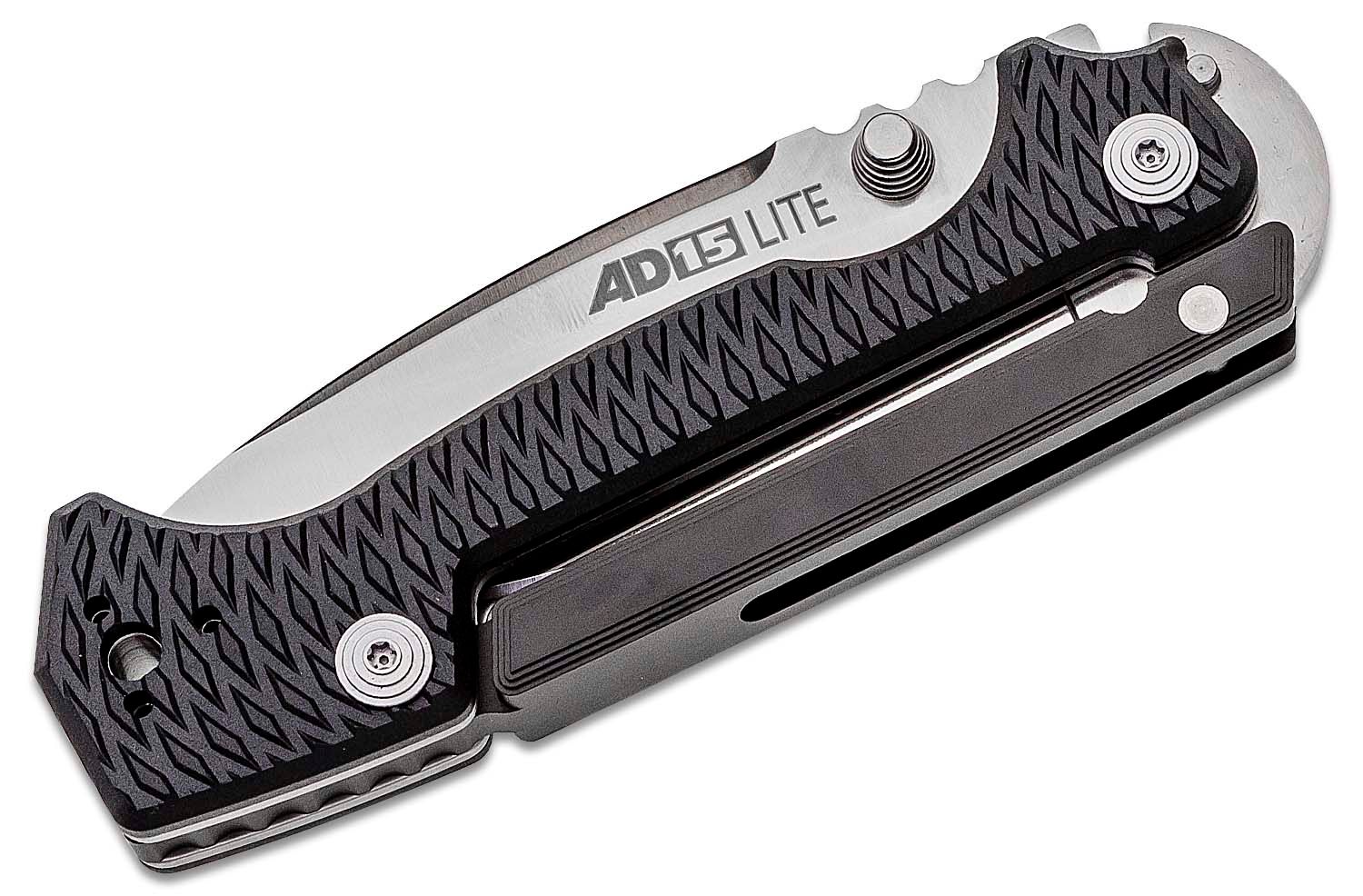 New Budget Friendly AD-15 Lite Introduced by Cold Steel
Cold Steel AD-15 Lite Specifications
Model #: CS-58SQL
Weight: 6.2 oz.
Thick: 3.8 mm
Blade: 3.5″
Handle 5″
Steel: AUS 10A
Overall: 8.5″
MSRP: $159.99
The Original AD-15 made use of some seriously high-quality steel and aluminum components that were precision CNC machined. Now Cold Steel has taken the very popular knife and made it less expensive and a bit more accessible if you like the design of the original AD-15, but aren't willing to shell out nearly $300 for the standard version.
In total, you're saving a little over $100 by going with the AD-15 Lite versus the standard AD-15. For daily use and abuse, I tend to favor knives around the middle of the pack in terms of price. Cheaper knives generally don't handle the type of abuse I dish out to them and either sharpen poorly or need to be sharpened too often. On the converse side, I don't really like spending nearly $300 on a knife only to lose it or have it completely wrecked by my wanton blade abuse.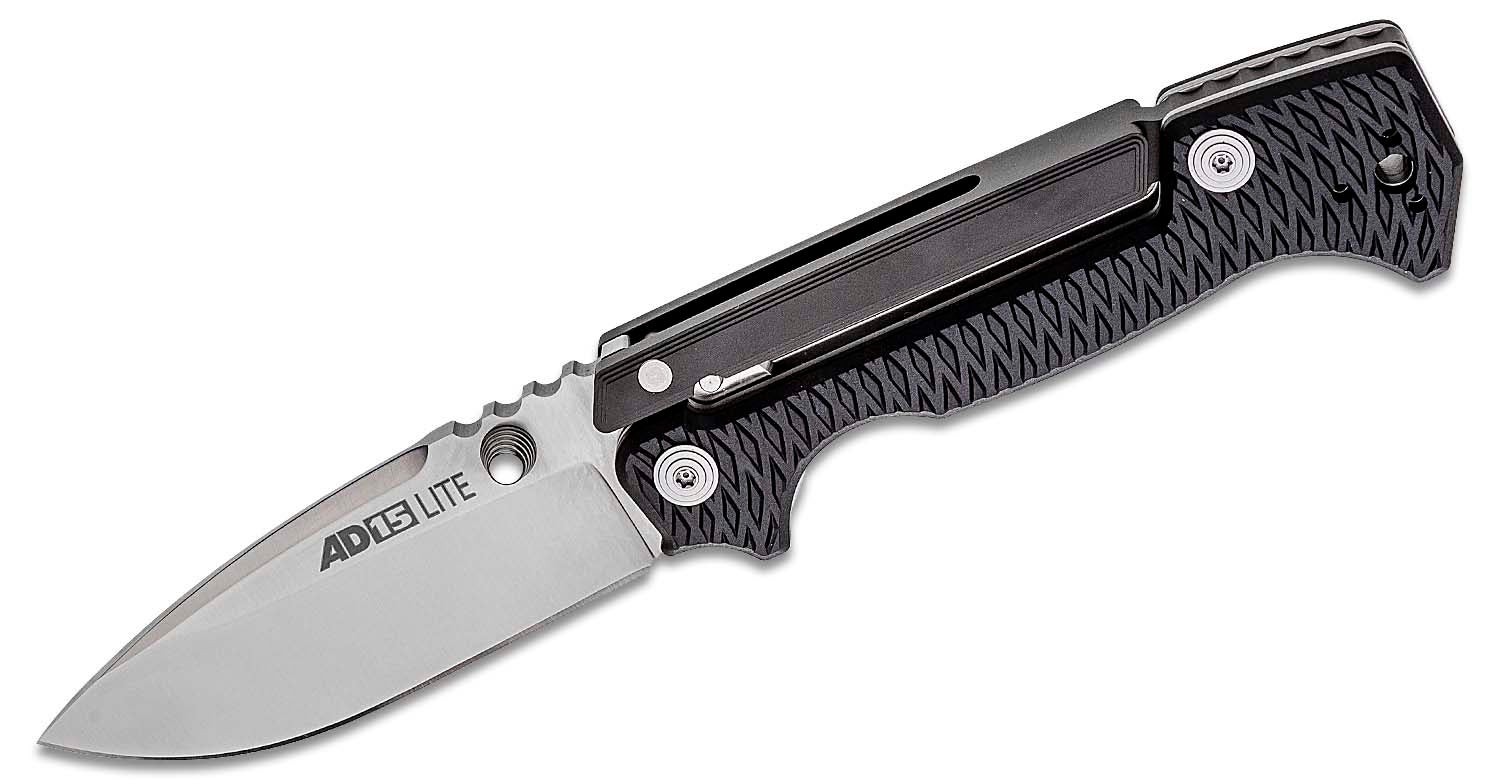 The AD-15 Lite foregoes the S35VN stainless steel in favor of the less expensive AUS 10A which has started to become a staple of Cold Steel's mid-range knife blades. Further cost savings are made by switching from a 3D CNC-machined aluminum billet frame and using instead an injection-molded Griov-EX handle material. The Scorpion Lock design of both the AD-15 and the AD-15 Lite makes use of a strong compression spring and the rear yoke which allows the user to both open and close the knife with one hand very easily.