The Path Less Traveled #018: Trail Cuisine – Fried Rice
Andrew D 07.19.21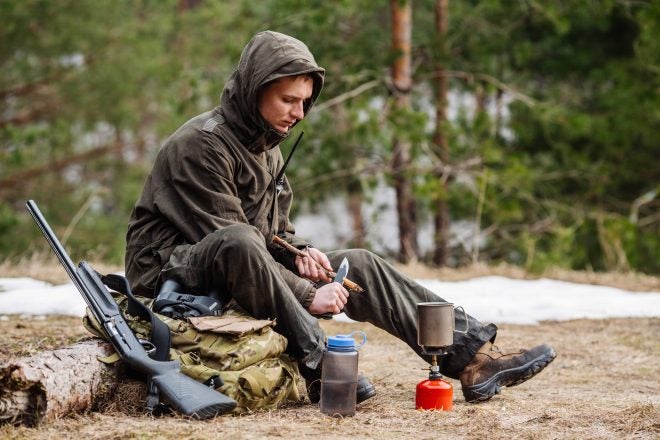 When making the Trail Cuisine series, I contemplated base starches and proteins that could compliment each other to make meals. Rice was an obvious choice, as was chicken. One of my first ideas was to see whether I could make my own DIY Fried Rice, not entirely recalling that many large companies have been making this for decades. My hope was stunted, but not lost.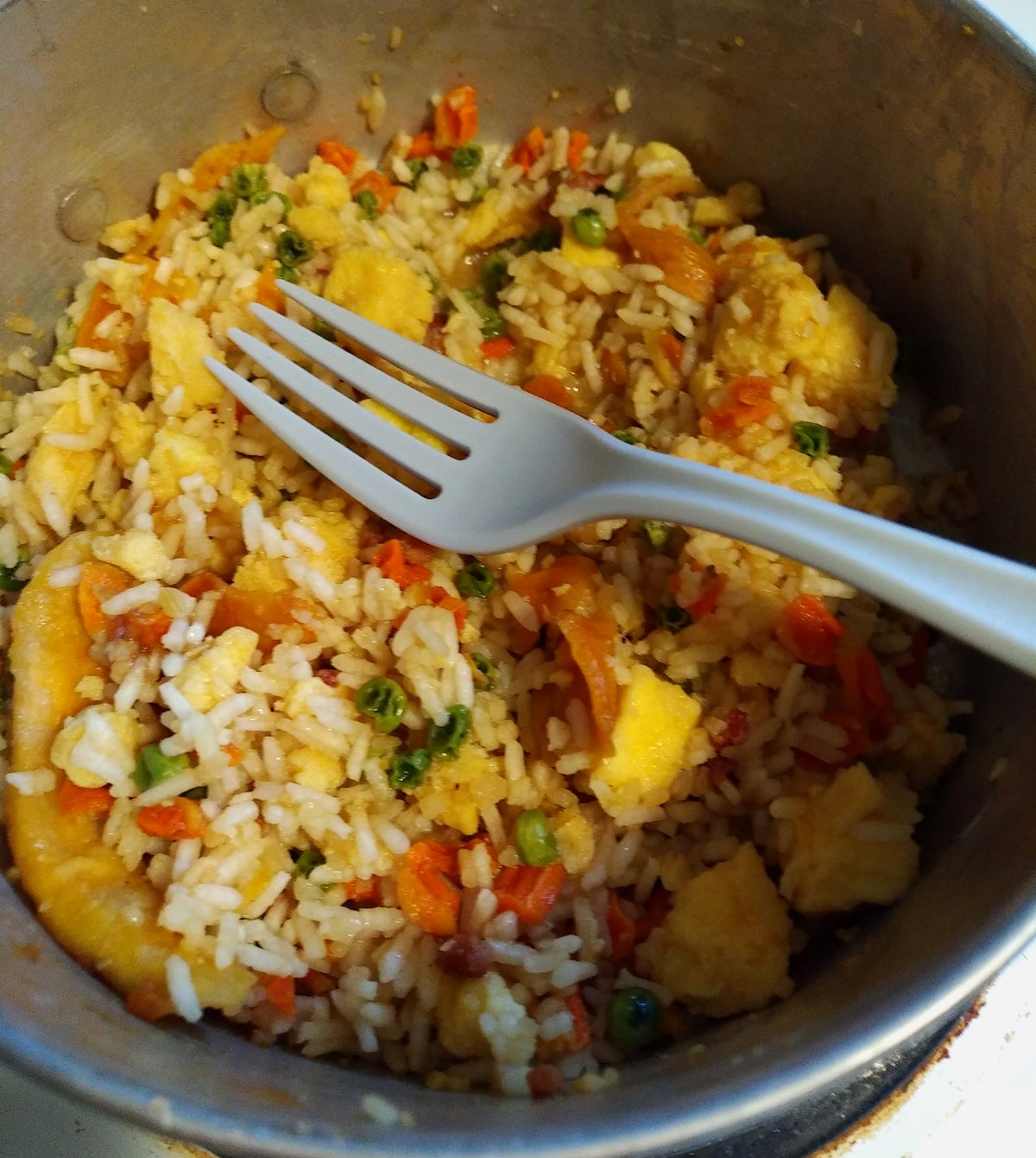 Continue reading and see why you should still follow this recipe and try to make it yourself!
---
Welcome to our recurring series of "The Path Less Traveled." We want to take you along for our exploits in the wilderness while hiking, camping, exploring, and general adventuring in this series. This will include our small daily victories, foibles, tips, tricks, and reviews of gear we authentically appreciate and frequently utilize. While a well-worn trail can often be the pathway to a leisurely day, the paths less traveled can often spur on some of the greatest memories, misadventures, and fun we could imagine. Join us in the Comments as we share our travels, and hopefully, we can all come together for a greater appreciation of the outdoors.
---
Why Make Your Own Trail Cuisine?
Home-made trail cuisine can provide many benefits to over-processed food that comes in heavy combat/space packaging. Many of the benefits come from creating/modifying recipes to your desires and (medical/allergy) needs. It is easy to beat freeze-fried bag meals in volumetric/weight-based, nutrient density; I don't know exactly where it came from, but the standard is to pack at least 100 calories per 100 grams of food.
There are always things about pre-packaged camp meals that don't taste exactly how I hoped/expected them to taste. With your own food, you can choose to add more sugar, salt, or whatever else, without having to unseal the bags before you're out in the woods (you really should repackage camp food bags and other pre-made meals, they're bulky and gigantic!). For today's Trail Cuisine meal of DIY Fried Rice, the cooking time is less than three minutes from turning on the stove to food in your mouth. When you're hungry or already reaching levels of hangry… seconds count!
Who really enjoys spending six bucks on food that may or may not be mediocre? Being on the trail, spending big money on nutrition that will be buried "at least 6-8 inches" in a few hours is ludicrous. Saving $2.00 to $5.00 per meal for a week of hiking can spare you enough cash to buy that Gucci headlamp or hammock you've been thinking about.
With the Trail Cuisine series, I'll only be purchasing things I can get at my local stores – nothing online… unless I can't find it in my extremely rural West Virginia stores. (I'll let you know if this occurs.)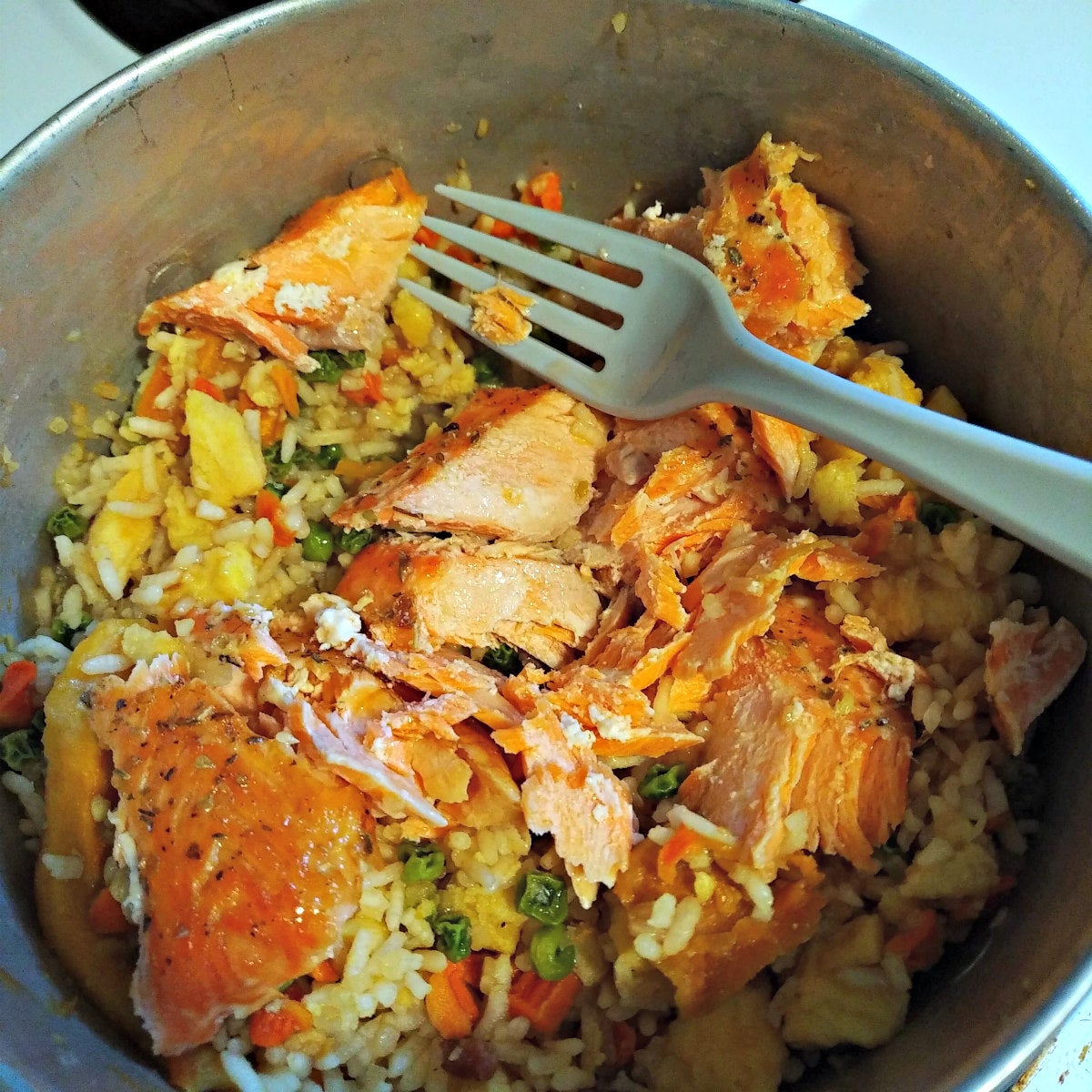 Food Posts You May Be Interested In
Trail Cuisine: The Competition
Before making my own home-made fried rice that was able to be made out on the trail, I had to see what was already out there. Bought a pack of Mountain House's (MH) Chicken Fried Rice, and after making it, I was unsure whether I could beat it in flavor or texture. MH's fried rice was pretty enjoyable, but definitely salty and did not have as much protein or veggies as I wanted; these traits were the impetus for me continuing to improve upon an established food.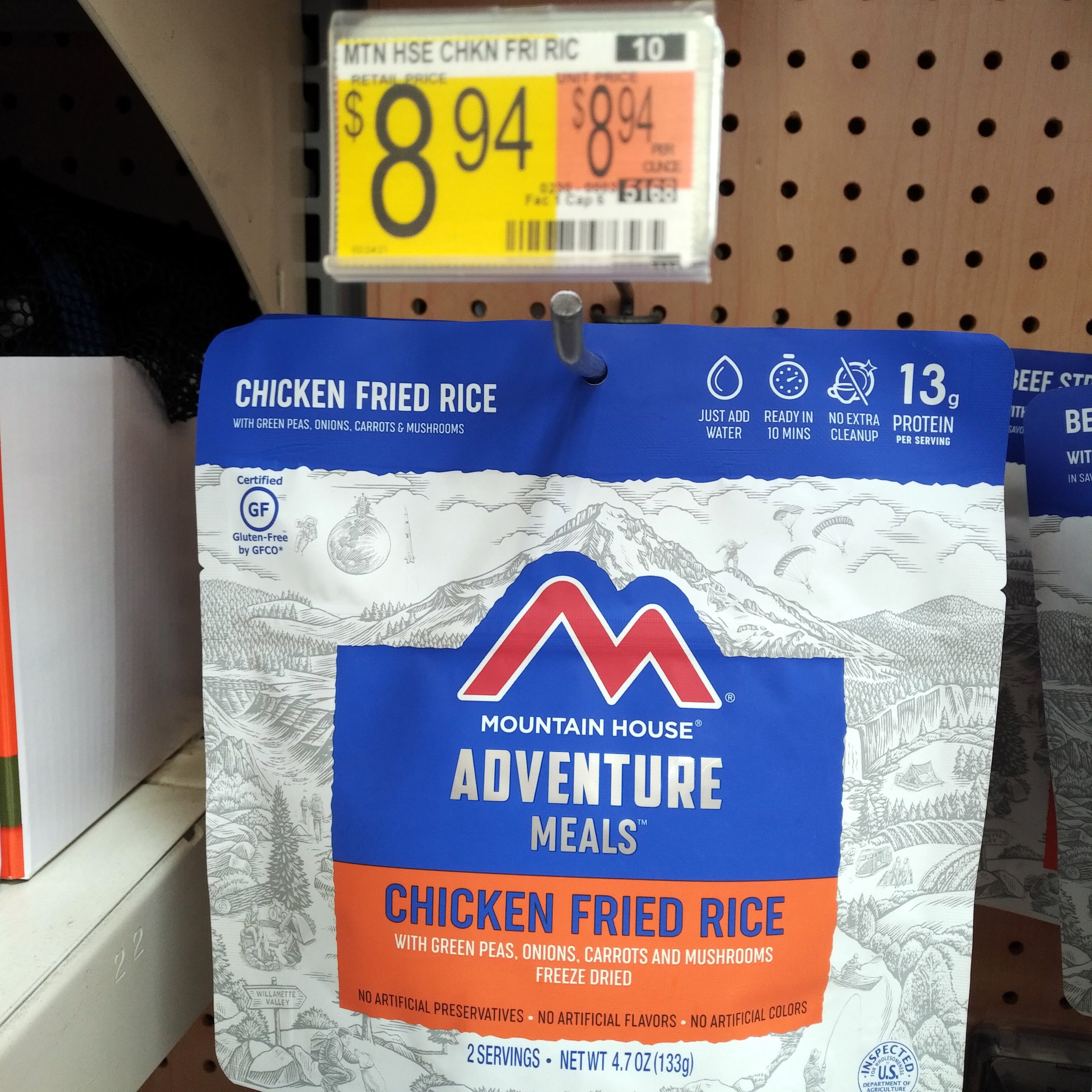 Challenge Accepted
MH's nutrient density compared to my Trail Cuisine Fried Rice has 1.09 calories/gram more than my concocted recipe. I believe this is due to having more rice (carbohydrates) and sugar. The MH meal once completed weighs  177g more than mine due to requiring 355g of water, compared to 180g of water for mine – that's half the weight of a weight-weenie sleeping pad!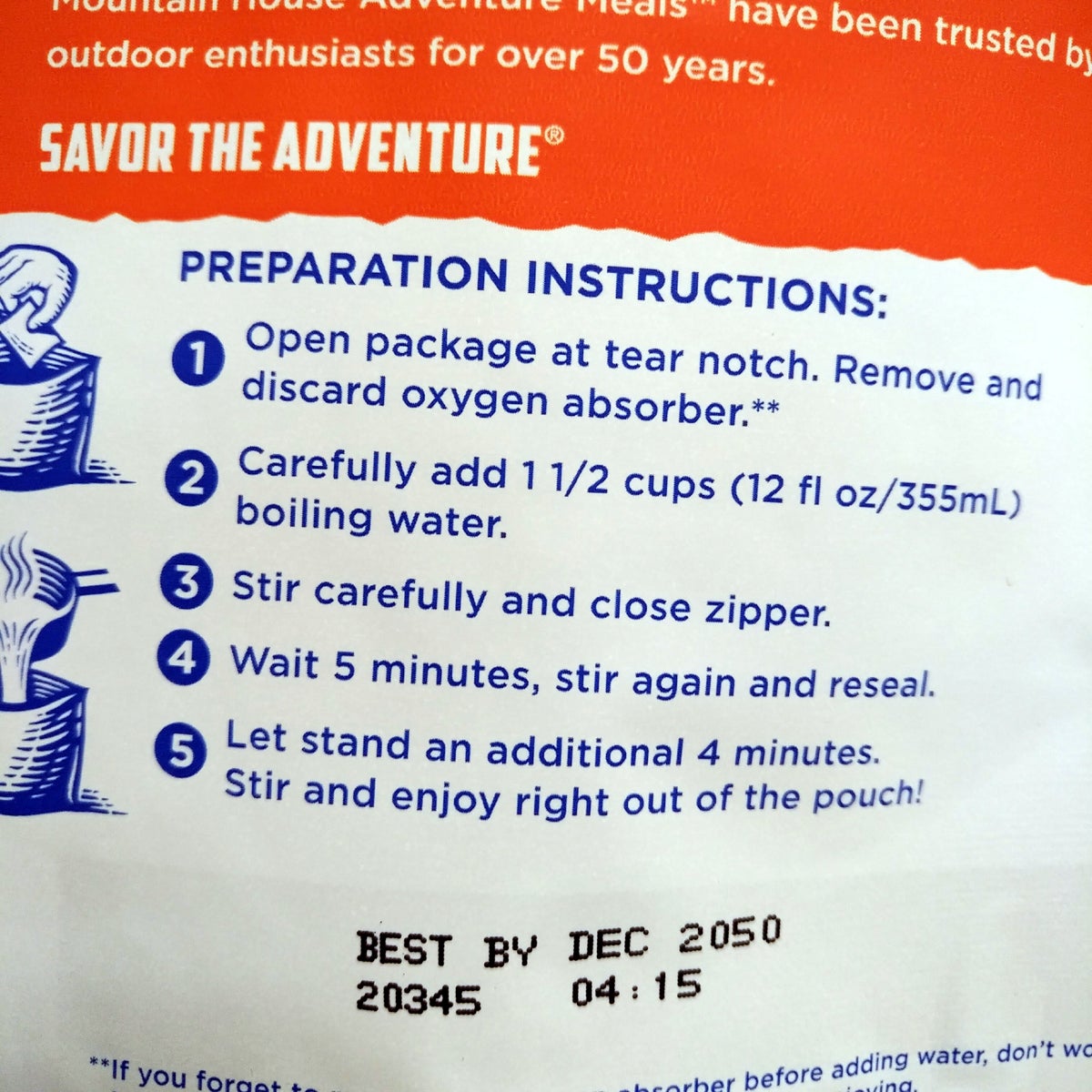 After making my recipe and refining it over the second iteration, I have no qualms in stating that I am fully satisfied with the flavor, consistency and texture. The only thing I wish is that I would have used freeze-dried peas and carrots rather than dehydrating my own. While not strenuous, I believe their rehydration would have been easier.
For cost, my fried rice recipe is 46.5% of the cost of the MH fried rice, and is only 23% of the cost per ounce compared to MH's. Trail Cuisine's Fried Rice also only has a cook/wait time of four minutes, with MH's fried rice instructing roughly 11 minutes of cook and wait time. As stated earlier, minutes count when you're wanting food ASAP.
Trail Cuisine Components: Starches
Out on the trail, you're going to want energy. While most snack foods and goodies are high in carbs, I have started to moderate my starch based calories. The Trail Cuisine Fried Rice's 55 carbohydrates are less than MH's 82 carbs. Consuming too many carbohydrates at once can slow your body's ability to absorb them properly. Additionally, I listed the nutritional data for Minute Brown Rice despite using plain Minute Rice, as that is what I had opened in my kitchen and it takes me nearly a year to use a box of it.

Trail Cuisine Components – Fats
One could use a variety of oils for caloric increase. I chose ghee to help keep my pot from having things stick to it, as well as not having enough sesame oil for two batches of the fried rice. Ghee is very shelf stable, nutty and somewhat neutral in flavor and has some of the greatest levels of fat per gram as there is little to no water in it. I think this would have been fantastic with some chili infused sesame oil. I think Uncle Roger would have been proud if I did this.
Trail Cuisine Components – Flavor/Nutrition
Once having your caloric requirements satisfied, you can figure out what foods can accommodate the starch and oils to make things enjoyable. Vegetables, fruits, meats, flavorings, and other goodies are good when dining out. Why would you want to neglect them out in the woods?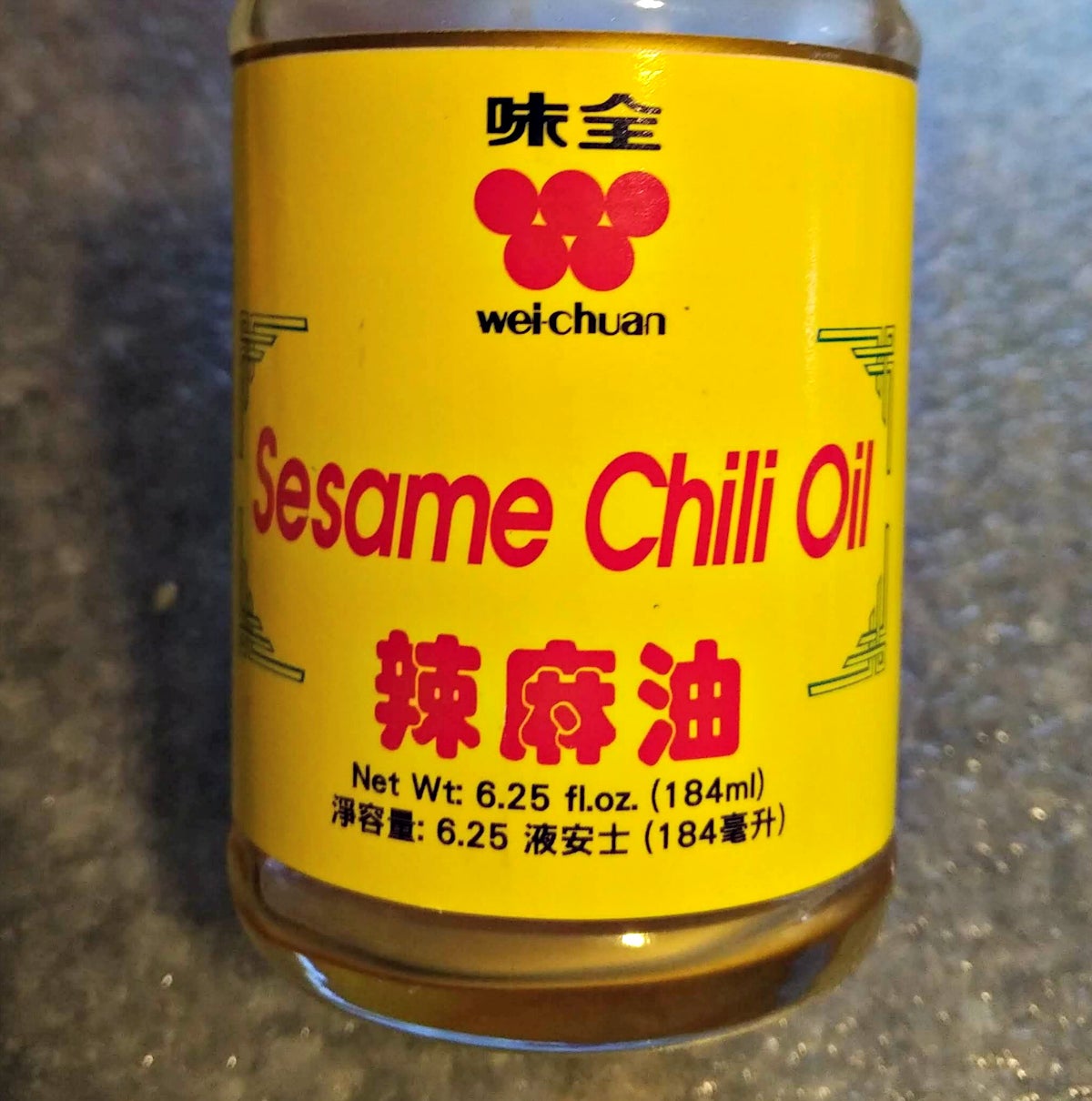 Trail Cuisine Fried Rice needed things to increase the flavor and texture factor as compared to the pretty okay MH Fried Rice. Here is where I sort of cheated… Bringing eggs on the trail is tough, and honestly kind of a bad idea. They need special care and packaging. MH makes a package of freeze-dried Scrambled Eggs and Bacon, which when the bacon is removed is not too salty. They do need extra care, otherwise the eggs feel like a dried sponge instead of a fluffy egg in a fried rice dish. I have found that pre-soaking the pack that the meal is in a few hours beforehand helps out with this.
While optional, I did bring a packet of chunk white meat chicken in a similar package to tuna that you see for roughly a dollar. This increased the amount of protein in the meal dramatically, and allowed me to call this meal a Chicken Fried Rice! The flavor of the chicken is bland, so make sure you add a gram of extra seasoning to cover it.
Once again, ideally you should try and get freeze-dried vegetables. I don't have access to them in my home town, so I stuck them in my oven at 165 for a few hours. After they mostly dried out, I placed the foil sheet with the vegetables on it on top of my basement dehumidifier for a few days. I then left the vegetables in a folded and "sealed" piece of foil one last time in my oven after making a pizza to kill bacteria one last time. They stored like this for two weeks before attempting to create the recipe, with no problems. Dehydrating isn't tough, but buying freeze-dried peas and carrots would have likely been 100 times easier!
Soy sauce is like 99% water. There was no way I was going to visit a Chinese restaurant and take like ten packets of soy sauce for a recipe. Luckily, my store had Kikoman's Fried Rice Flavoring, which is mostly powdered soy sauce, and a few other things. It worked perfectly with the umami and typically Asian flavors you would expect!
Trail Cuisine: Fried Rice Recipe
INGD:
| | | |
| --- | --- | --- |
| Food | Cost for weight | Cost per gram |
| Minute Rice | $0.19 | $0.00 |
| Frozen Peas & Carrots | $0.07 | $0.00 |
| Minced Onion | $0.07 | $0.01 |
| Mountain House Eggs & Bacon | $2.11 | $0.08 |
| Ghee | $0.18 | $0.02 |
| Kikkoman Fried Rice Seasoning | $0.39 | $0.04 |
| GV White Chicken | $1.18 | $0.02 |
| Total Cost | $4.19 | |
Steps At Home
Place all ingredients into a one-cup snack size bag in this order:
Seasoning
Egg
Vegetables
Rice
Ghee
The purpose for this order is the importance of where water will settle when cold soaking. Having the spices soak into the eggs and vegetables will likely break down cell walls a bit with the sodium amount and allow higher levels of rehydration.
Steps on Trail
Add roughly 180ml of water (this led to the water level reaching between the 3/4 cup and one-cup markers on the baggy) at prior meal. Ex: If eating for lunch, add water at breakfast time. If eating for dinner, add water at lunchtime.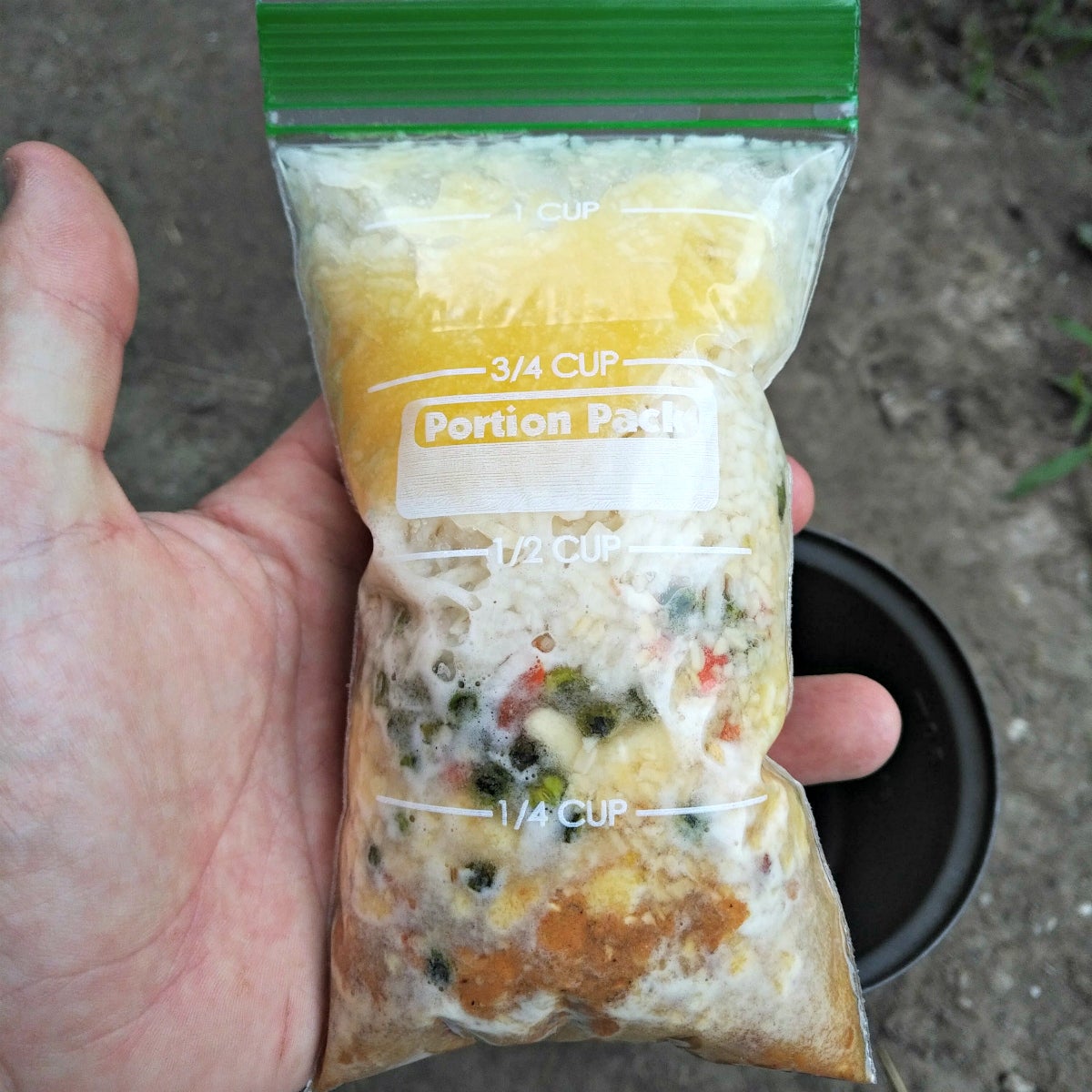 Empty into pot, begin to heat on medium for one minute, wait for boil, heat until rehydration/moisture level is at adequately desired level, disassemble camp stove, enjoy your meal!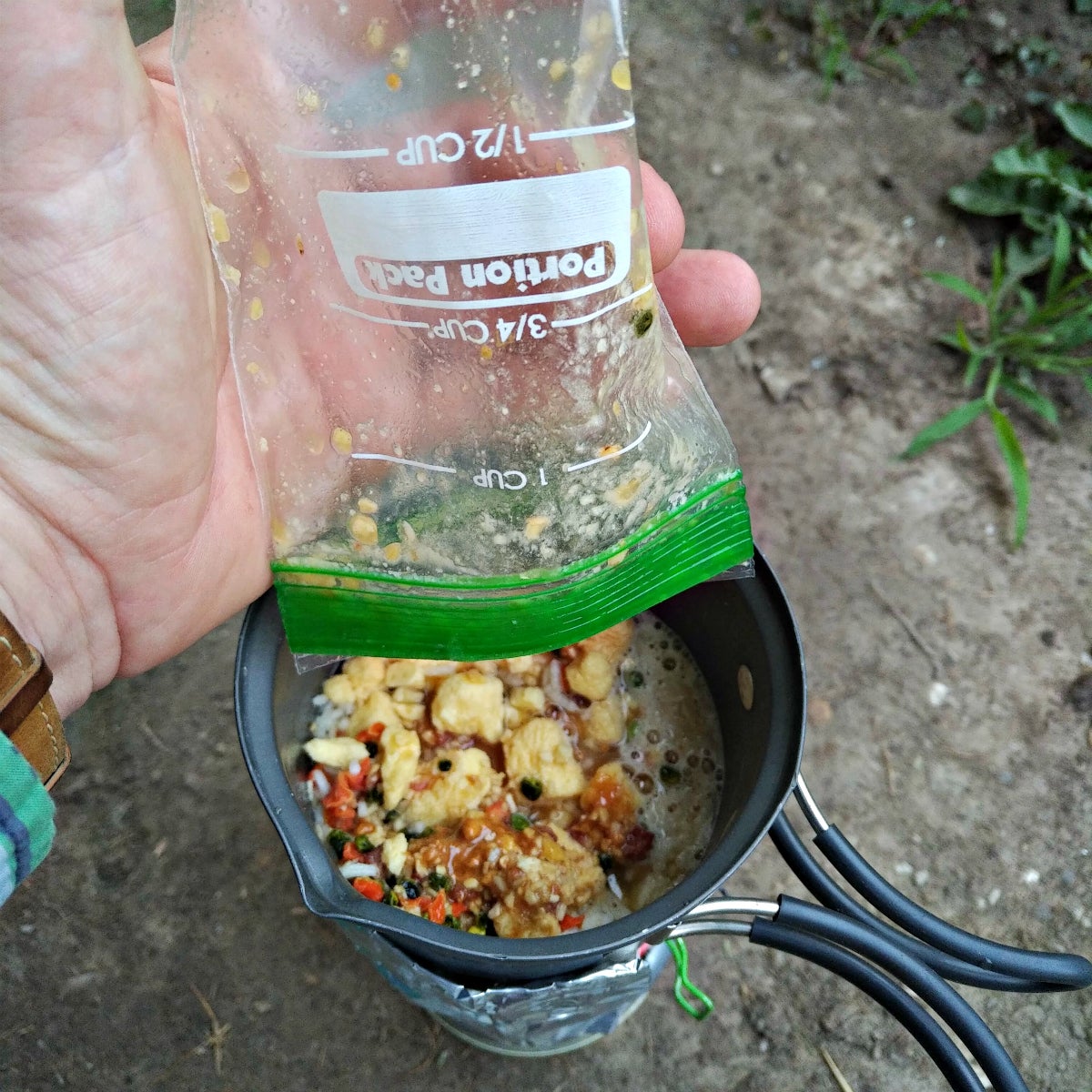 As stated before, if you want to try and make your own meals or give suggestions on things I should try – let me know in the comments!