New Precision Rifle: PROOF Research MDT Chassis Rifle
Luke Cuenco 07.20.21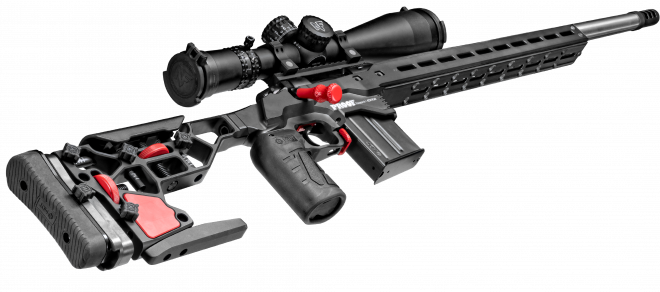 Whether you're big into hunting or precision rifle shooting there is something new coming from the folks over at MDT and PROOF Research. The two companies are proud to introduce their new PROOF Research MDT Chassis Rifle. The rifle boasts a guaranteed sub 1/2 MOA accuracy guarantee and the rifle will ship in a custom-fit case which will make it perfect for showing off your new favorite precision rifle. The PROOF Research MDT Chassis rifle will be available in 223 Rem, 6 ARC, 6 Dasher, 6 Creedmoor, 6.5 Creedmoor, and 308 Winchester.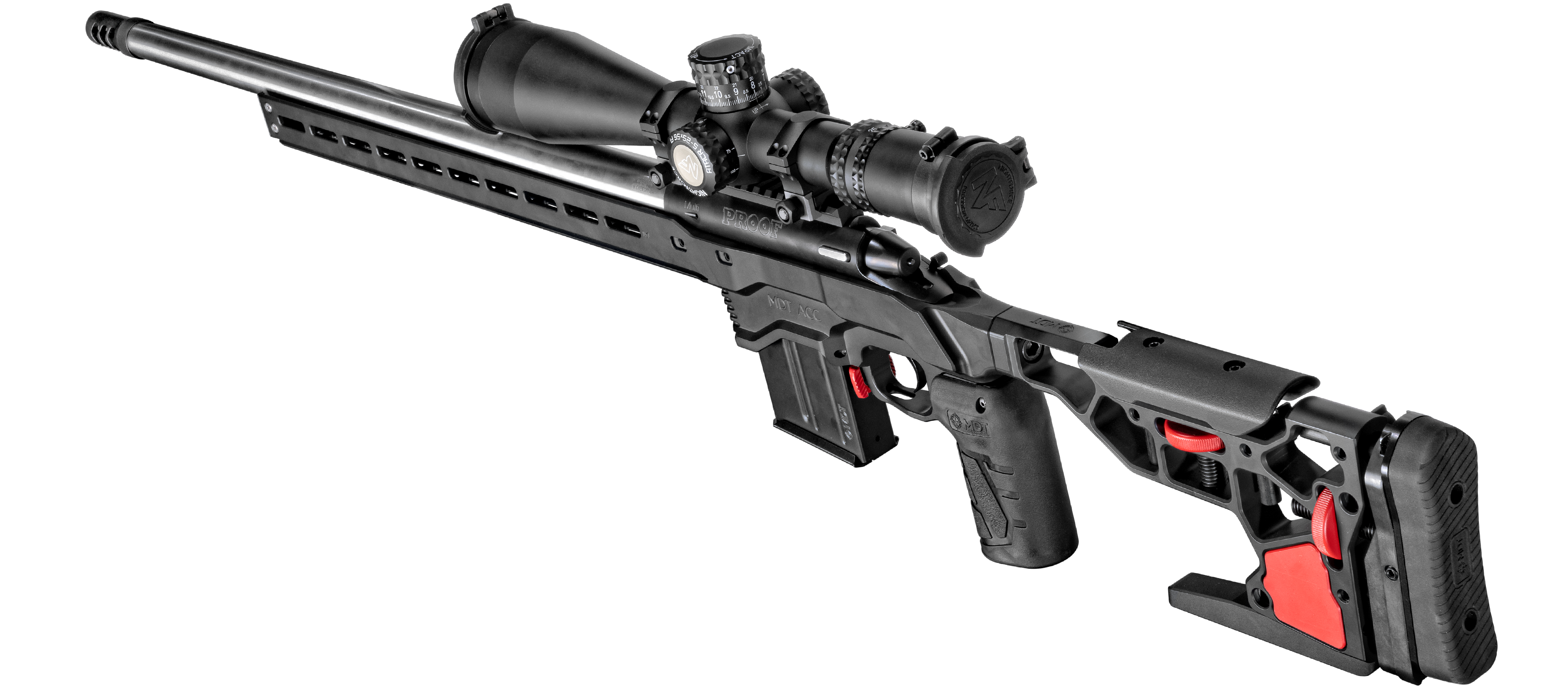 New Precision Rifle: PROOF Research MDT Chassis Rifle
The MDT Chassis will feature PROOF Research coloring and engraving and provide you with all the adjustments you could want out of a rifle stock. The ACC Chassis features a full Arca rail down the entire length of the fore-end for maximum bipod adjustment and features as well as the typical length-of-pull, and comb height adjustments you've come to expect from precision rifles.

The core of the MDT Chassis rifle is centered around the Zermatt Arms TL3 Action and the Triggertech Pro adjustable trigger which can be dialed from 32 ounces all the way down to 4 ounces. The Rifle feeds from an MDT 12-round AICS-pattern steel magazine which helps reduce the overall height while giving the user higher capacity. The rifle is paired with a PROOF Research Competition Conture Steel Barrel which is topped off with an Area 419 Hellfire Muzzle Brake.
The new rifle will also come in its own custom-fit hard case and be backed by PROOF Research's accuracy guarantee. The MSRP on the PROOF Research MDT Chassis rifle is $5699. This rifle would make for one serious big-game hunting rifle or be the start of a new precision rifle obsession for you.
PROOF Research MDT Chassis Rifle Specifications

MDT ACC Chassis
Zermatt Arms TL3 Action
Adjustable Triggertech Pro Curved Diamond Trigger
MDT 12 Round AICS Steel MAG
26″ 1:7.5 twist PROOF Competition Contour Steel Barrel
20 MOA rail
Weight – 15lbs-14oz w/ mag
SUB 1/2 MOA Guarantee