New Millennium M100U Ultralite Hang-On Treestand
Luke Cuenco 07.21.21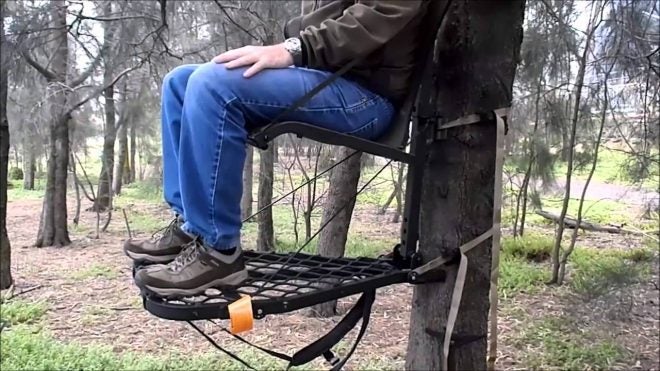 Treestands are probably the best way to do some proper deep woods hunting. Getting you high above the sight range of most deer, a treestand can be not just a quiet and advantageous place to hunt, but also a relaxing place to sit and observe. Millennium has just released its new Ultralite M100U Hang-On Treestand with its exclusive ComfortMAX seat. The M100U features all the same quality you've come to expect from Millennium Treestands, but is now in a much lighter and mobile package.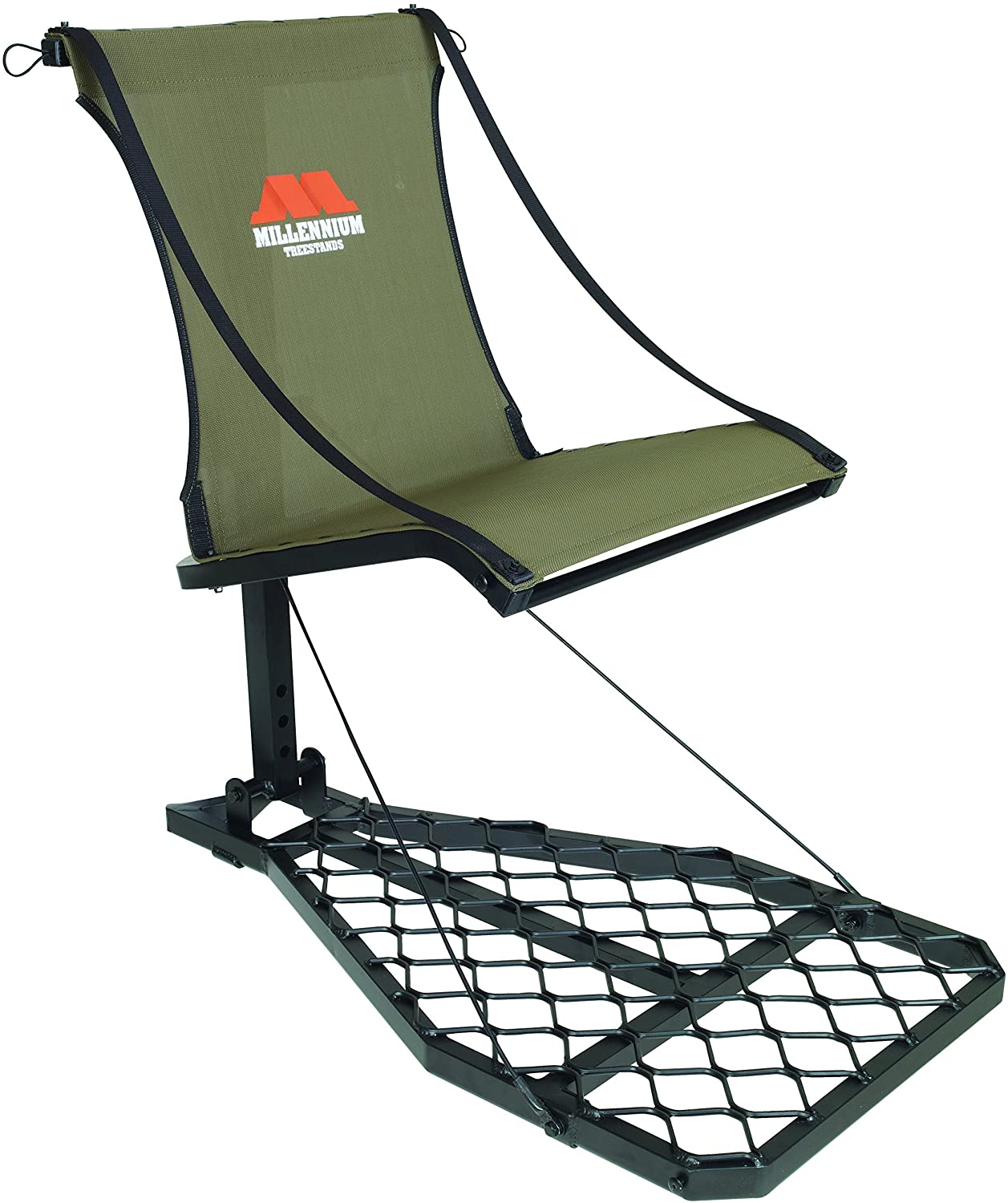 New Millennium M100U Ultralite Hang-On Treestand
Millennium M100U Hang-On Features

20% LIGHTER THAN THE ORIGINAL M100.
Exclusive, patented ComfortMAX contoured, tight-sling seat
Durable powder-coat finish
Comfortable, quiet, easy setup
Seat folds up for standing shots
Easily folds flat for backpacking

Specifications

MODEL #: M-100-SL
UPC #: 853421001886
Material: Powder-coated Aluminum
Capacity: 300 Lb.
Weight: 14.5 Lb.
Platform Seat: 20.5" W x 38"
Size: L 18" H x 20" W x 16.5"
MSRP: $259.99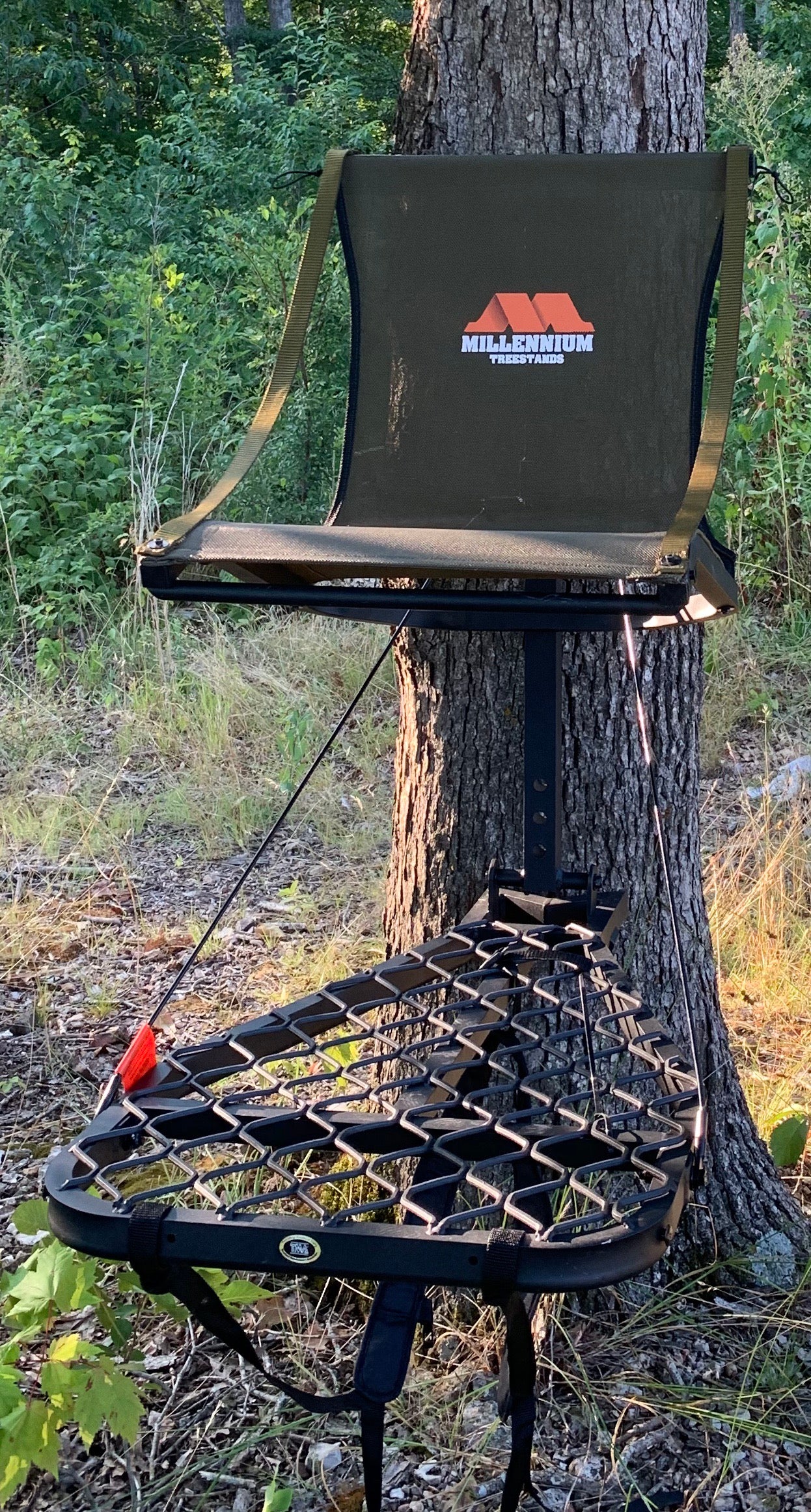 The M100U Ultralite features the same classic design of the original M100U treestand, but combines a new aluminum frame and ComfortMAX seat to give it a much lighter and more comfortable carrying weight of just 13.5 pounds. This comes out to be about 20% lighter than the original M100U and it still features all the same safety features as the original.
The ComfortMAX seat is water-resistant and also features a durable non-stretch fabric that is also quiet to the touch. Whether you're hunting with a bow or a firearm, the Ultralite features an open design that can accommodate both and even can be paired with Millennium's M101 Shooting Rail or the M600 Bow Holder.
Finally, the entire treestand packs up into a flat package and comes with shoulder straps to give you a hands-free carrying experience when you're heading to and from your favorite spot. The Millennium M100U Ultralight hang-on tree stand is available now for $259.99.