Primal Treestands NEW Standz Up Ladder Aid System
Nicolas Lenze 07.21.21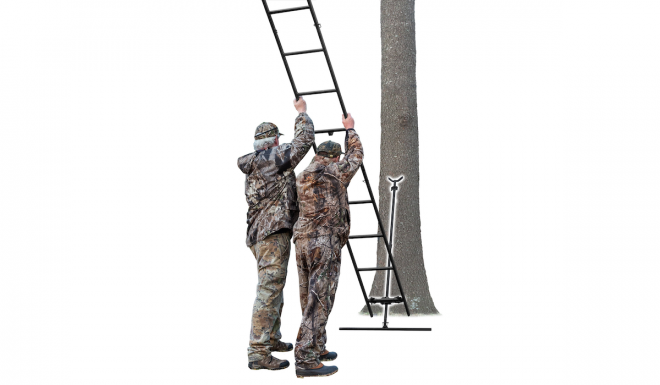 When it comes to treestands, setting up and tearing down a ladder can be a big pain. Fortunately, innovation never stops in this industry. Primal Treestands, based right near me in Littleton, Colorado continues the tradition of looking for ways to make hunting simpler. New from Primal Treestands is the Standz Up Ladder Aid System!

Stop fighting your ladder! The Standz Up Ladder Aid System by Primal Treestands is the ultimate ladder stand installation device. It eliminates the hassle of setting up a ladder stand so you can be in your stand in no time. With the Standz Up Ladder System, there will be no more back-breaking days of setting up and taking down ladder stands.
The NEW Standz Up Ladder Aid System from Primal Treestands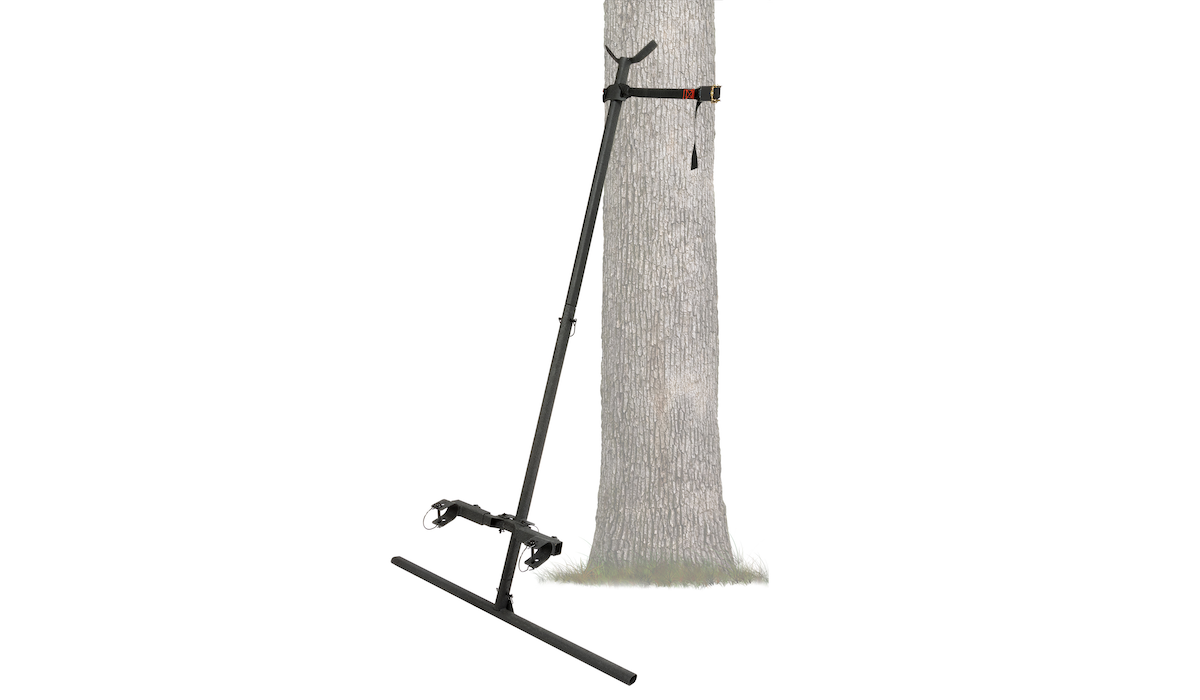 The Standz Up Ladder Aid System is constructed of steel. It can accommodate any ladders that measure between 14″ and 20″. The goal of this system is to have an easy time setting up your ladder stand. The unit straps to the tree and is connected to your ladder with two pins. After that, you simply walk the ladder up the tree. Once it's in place, remove the ladder from the Standz Up unit and seat your ladder. The Standz Up system can also be used to lower your ladder. Just do the same process in reverse order. Take a look at the video on the product page to see it in action.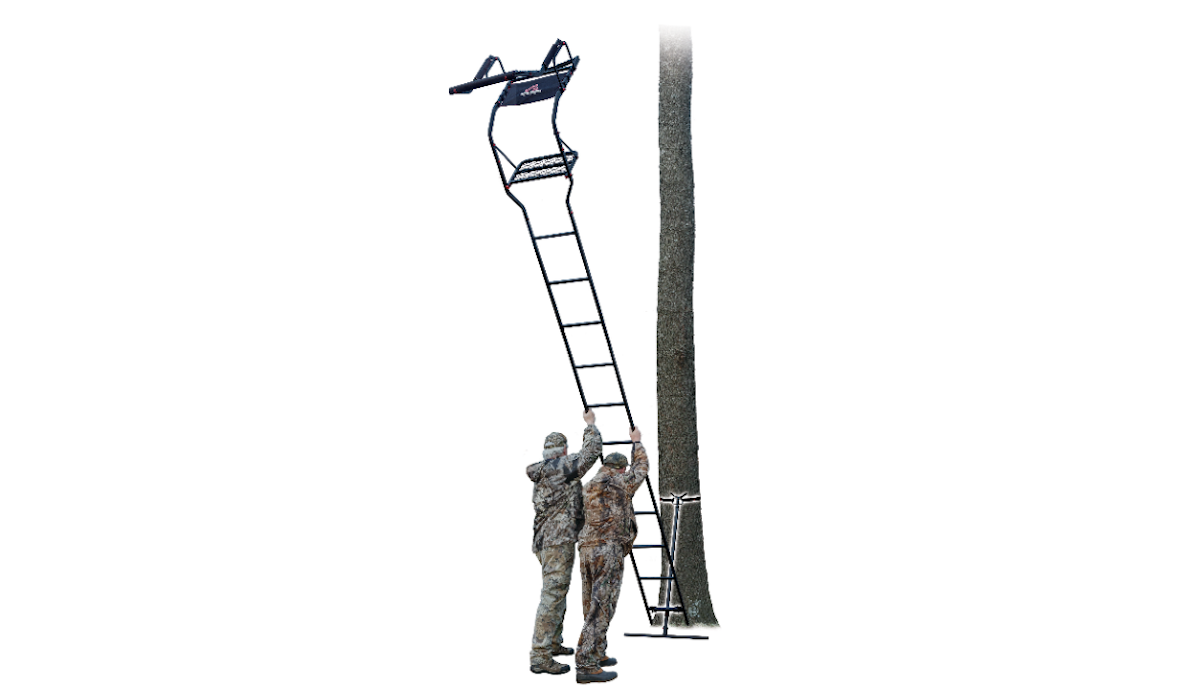 Specifications
Construction: Steel
Weight: 10.25 Lb
Warranty: One-Year Limited Warranty
MSRP: $49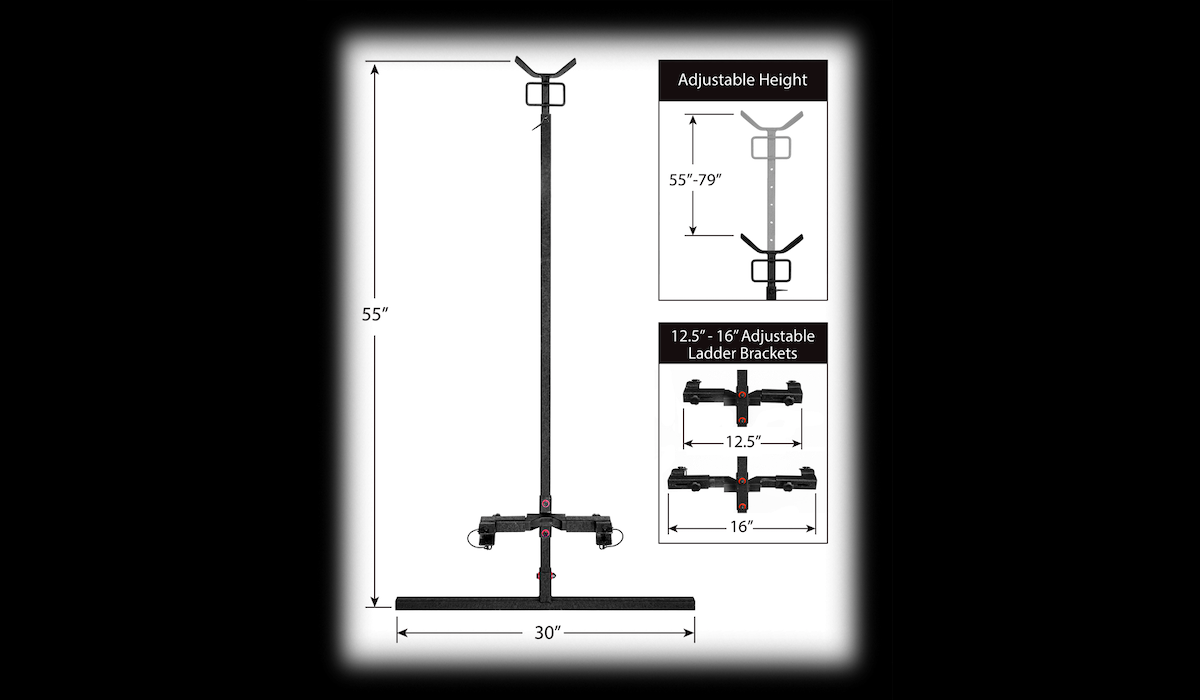 Primal Treestands makes blinds, ladders, and all sorts of accessories. Go to their website and check it all out. You can also find them on the usual social spots. They are on Facebook, Instagram, and YouTube. Deer season is approaching, so get your gear in order and fill that freezer until it bursts!