Bravo Concealment Surprises Customers with… Salsa!?
Eve Flanigan 07.22.21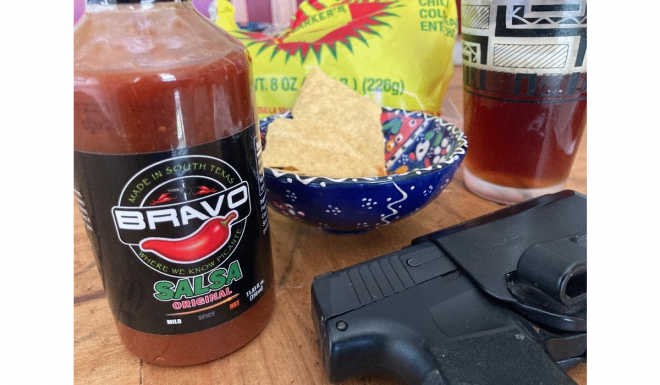 Lots of gun and gear companies are starting their own coffee brands these days, but Bravo Concealment of Texas recently got into the consumables game with something completely different: salsa! Bravo Salsa is a way to show the gun-loving priorities of a home or restaurant without being over the top. This vinegar-based sauce is made with spices from four peppers; heavy on the cayenne. It's bottled in a table-friendly bottle that allows the sauce to be slightly dosed or generously drizzled on breakfast eggs, burgers, or whatever you like.
The company is doing a soft introduction including mini-bottles of Bravo Salsa as a surprise with orders. The gifts are accompanied by a card asking folks to post a picture with the product to social media hashtagged as #bravosalsa. Individual orders are available at BravoSalsa.com.
I sampled a bottle of the hottest of the hot Bravo Salsa. As a veteran hot chile eater, I have what must be 80 percent Teflon taste buds. Upon seeing the smooth consistency and easy-pouring qualities of the salsa, I was expecting something along the lines of Tabasco sauce when I squirted a generous portion onto a corn chip and popped it in my mouth. The hiccups that ensued were a reality check. When Bravo says HOT, they mean it. There are three grades of heat to this product, by the way: mild, spicy, and hot. While I'd classify this as a sauce, not a salsa, it's definitely a step above run-of-the-mill hot sauce, both in tartness and heat. It doesn't take much of the "hot" variety to make boring fare much more stimulating for both tongue and sinuses. In the right food/sauce proportions, it's great.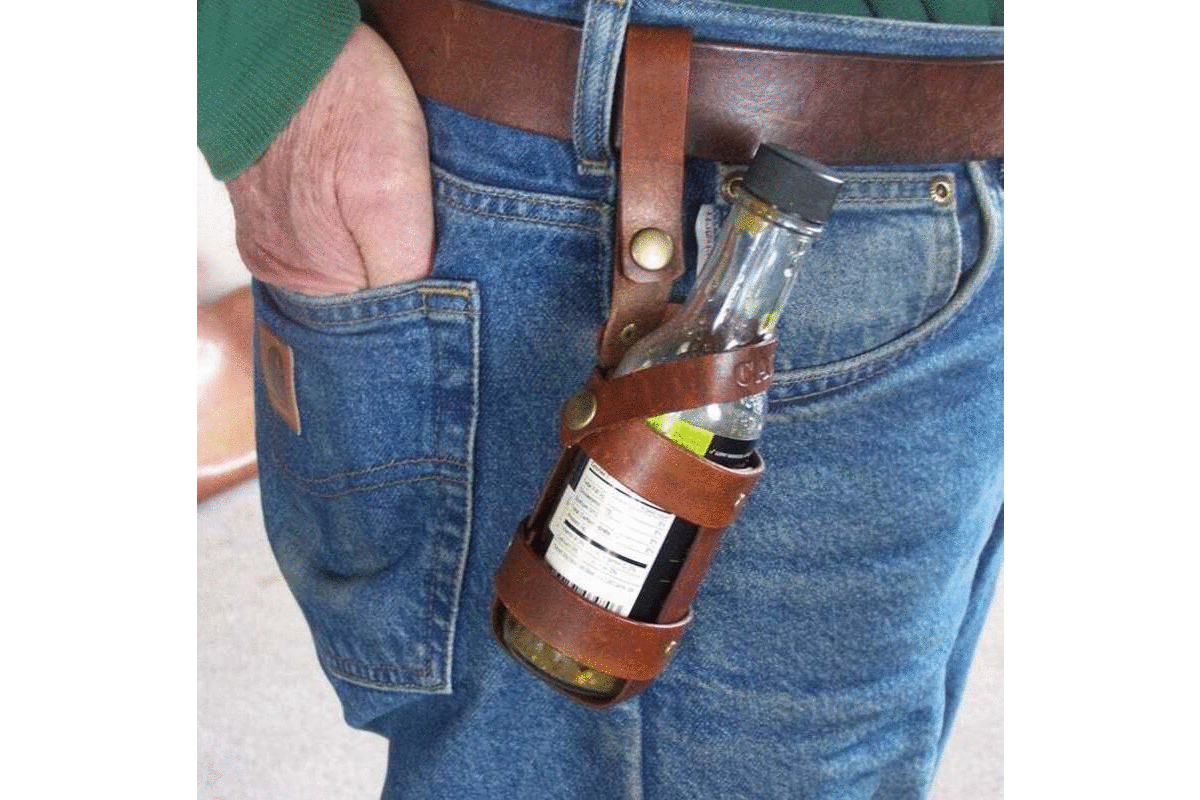 Bravo Concealment's primary wares are body-hugging kydex holsters, made for outside- or inside-the-waistband carry. Until recently, their holsters were primarily a mail order or boutique shop find, but now Bravo Concealment holsters are available in numerous big box sporting goods stores. Additionally, they're now producing left-handed holsters, something consumers have been asking for. Here's to hoping they'll soon make matching kydex bottle holsters so fans of the hot never have to go without.