NEW Suunto Core Alpha Stealth – Durable, Military-Inspired Outdoor Watch
Adam Scepaniak 08.02.21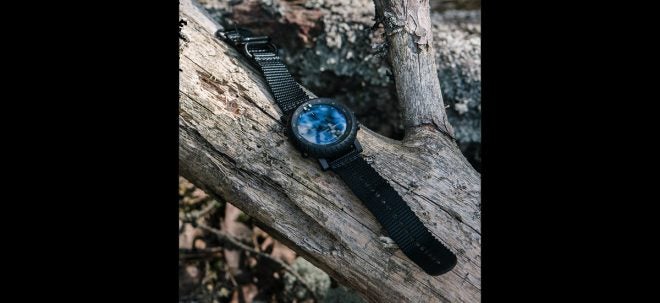 If adventures and getting lost in the outdoors are your favorite form of recreation then you definitely need gear that can keep in step with that type of challenging lifestyle. This trickles down from your clothing, pack, footwear, and even the watch that is on your wrist. Suunto has debuted their NEW Core Alpha Stealth which is a durable, military-inspired outdoor watch with an altimeter, barometer, and compass that is perfect for the adventurous weekend warrior.
Suunto is excited to launch the brand's all new tactical, survival, hunting and military inspired wearable, the Suunto Core Alpha Stealth. The Suunto Core Alpha Stealth packs key military features with robust construction and a strong (Berry compliant) textile strap. This non-connected and mission ready watch has a red light mode for night vision goggle compatibility and comes with an Altimeter, Barometer, Weather Insights and Compass. It is made in Finland and tested to military standards (MIL- STD-810) to take you through the toughest terrain and conditions.
Measurements: 49.5 x 49.5 x 15.1 mm | 1.95 x 1.95 x 0.59 "
Weight: 67 g | 2.36 oz
Bezel Material: Aluminum
Glass Material: Mineral crystal
Case Material: Composite
Strap Material: Textile
What's in the Box?: Suunto Core Alpha Stealth and Quick Guide

Red light mode (night vision goggle friendly)
Berry compliant textile strap
No geolocation (NOT a connected watch, no BT or GPS)
CR2032 battery powered, no recharging
MIL-STD-810 certified
The Suunto Core Alpha Stealth watch retails for $299 on their website and is currently available for anyone who would like to take this timepiece with them for future grand endeavors in nature. By merely having the compass feature on the watch it would serve tremendous value when land navigating in foreign or new places, whether it is your 1st time camping at a new location or you are packing an elk out of the backcountry. The only question that remains is what do you think? Is this something you would be willing to strap on and take with you? As always, let us know all of your thoughts in the Comments below! We always appreciate your feedback.