ScentLok Technologies Releases 2 All-New Gear Storage Bags
Luke Cuenco 08.03.21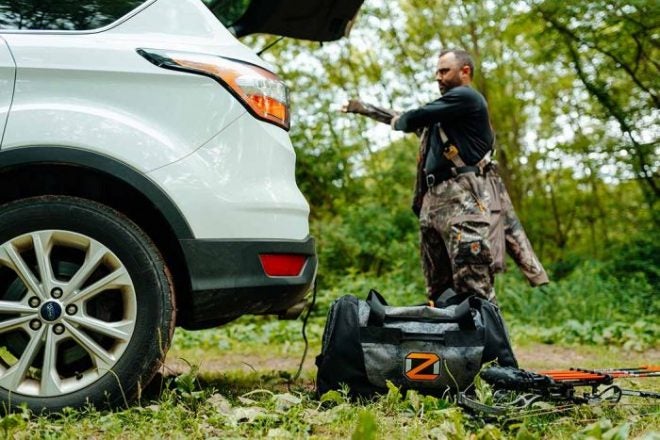 Getting your gear in and out of the field is easily done with nearly any type of bag, but what you don't want to deal with is the smell that accompanies a full day's worth of trekking and hunting. ScentLok has just announced the addition of two new OZ Gear Storage and Ozone Scent-Control Combo Bags for hunters to keep the home smells at home and the hunting smells in the field.
ScentLok Technologies Releases Two All-New Gear Storage Bags
The new bags will both feature ScentLok's very own ozone generators that will freshen your gear anywhere. Ozone is a great odor eliminator and each bag will feature a battery-powered ozone generator that is also rechargeable so you can deodorize your stored gear on the go.
The OZ 5K Ozone bag comes with ScentLok's Radial IQ unit which features a one-button design and will run for 30 minutes during transit to actively refresh your gear. The bag itself features 6 internal pockets and even a separate compartment for ozone-sensitive materials. The bag comes with both a wall power adapter and a vehicle power adapter so you can charge the Radial IQ unit either at home or on the go. The ScentLok OZ5K Ozone Bag with Radial IQ Ozone Unit retails for $199.99.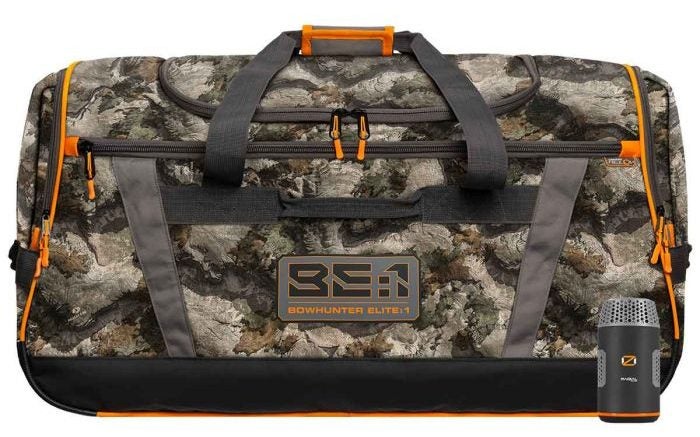 Coming in just slightly larger and a bit more heavily equipped than its cousin, the 2nd new bag from ScentLok is their BE:1 8K Ozone Bag. The 8K comes with their Radial Nano Ozone generator which alternates between active and resting phases to keep your clothing and gear fresh for longer without overproducing ozone.
The bag itself is made from 600D PVD backed polyester fabric, comes with a removable shoulder strap, features integrated 2″ grab straps, and is loaded with 12 different internal pockets and two additional side pockets. As with the 5K Ozone bag, the 8K Ozone bag features a separate vented compartment for the Ozone generator as well as one dedicated non-ozone pocket for ozone-sensitive items. The BE:1 OZ 8K Ozone bag is available for $299.99 and comes in two different camo patterns.
Having your clothes smelling fresh is often a must for modern hunters who live and work normal jobs, but still want to get up early in the morning to get a good hunt in. Whether you're using the bags for hunting or just carrying them overnight, the power of the ScentLok ozone generators should keep your clothes smelling fresh no matter what you're doing.