New Shooting Bags and Gun Rests from Birchwood Casey
Luke Cuenco 08.11.21

It's that time of year again where you and your buddies are going to start heading to the flat range to confirm zero on your hunting rifles or maybe just have a bit of fun shredding some targets. Birchwood Casey has updated their lineup of shooting bags and rests to help you get your shots on target on the flat range or in the tree stands. Their new lineup is made from high-quality materials and each bag either has a very specific type of firearm in mind or is extremely versatile to match your needs of the day.
New Shooting Bags and Gun Rests from Birchwood Casey
Birchwood Casey's new shooting rests come in a variety of styles for just about any type of rifle. Each is made from a combination of sturdy and durable leather with ballistic nylon or polyester to make these bags both tough and flexible enough to suit a variety of shooting situations.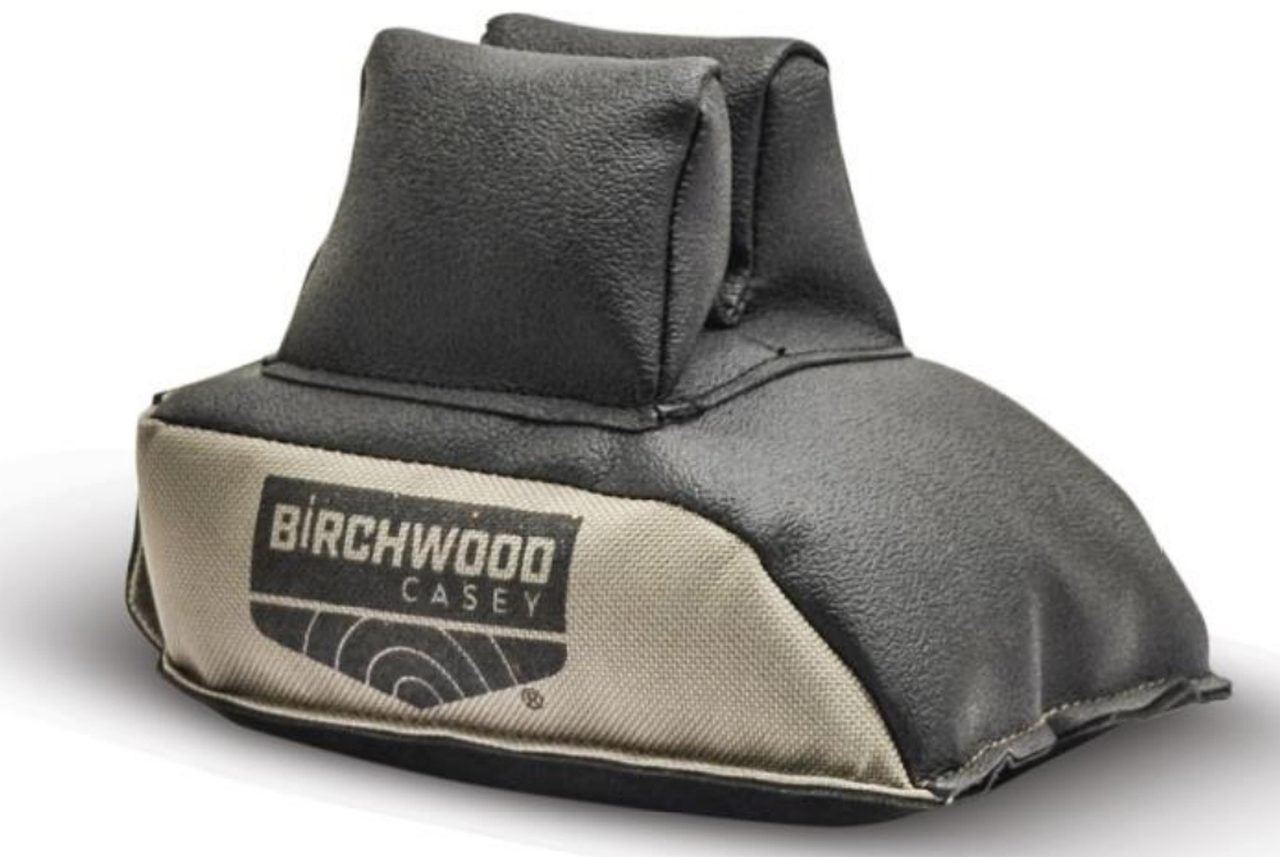 Standard rear bag: For use with the 4″ center post on the rock and other similar rests
Compliments front rest
constructed of heavy-duty Cordura and leather
High-Quality leather and polyester rear shooting bags function with most brands of front rests
The leather gives you a secure rest and the polyester which will not stretch or sag allows the bag to hold its shape.
Price: $29.99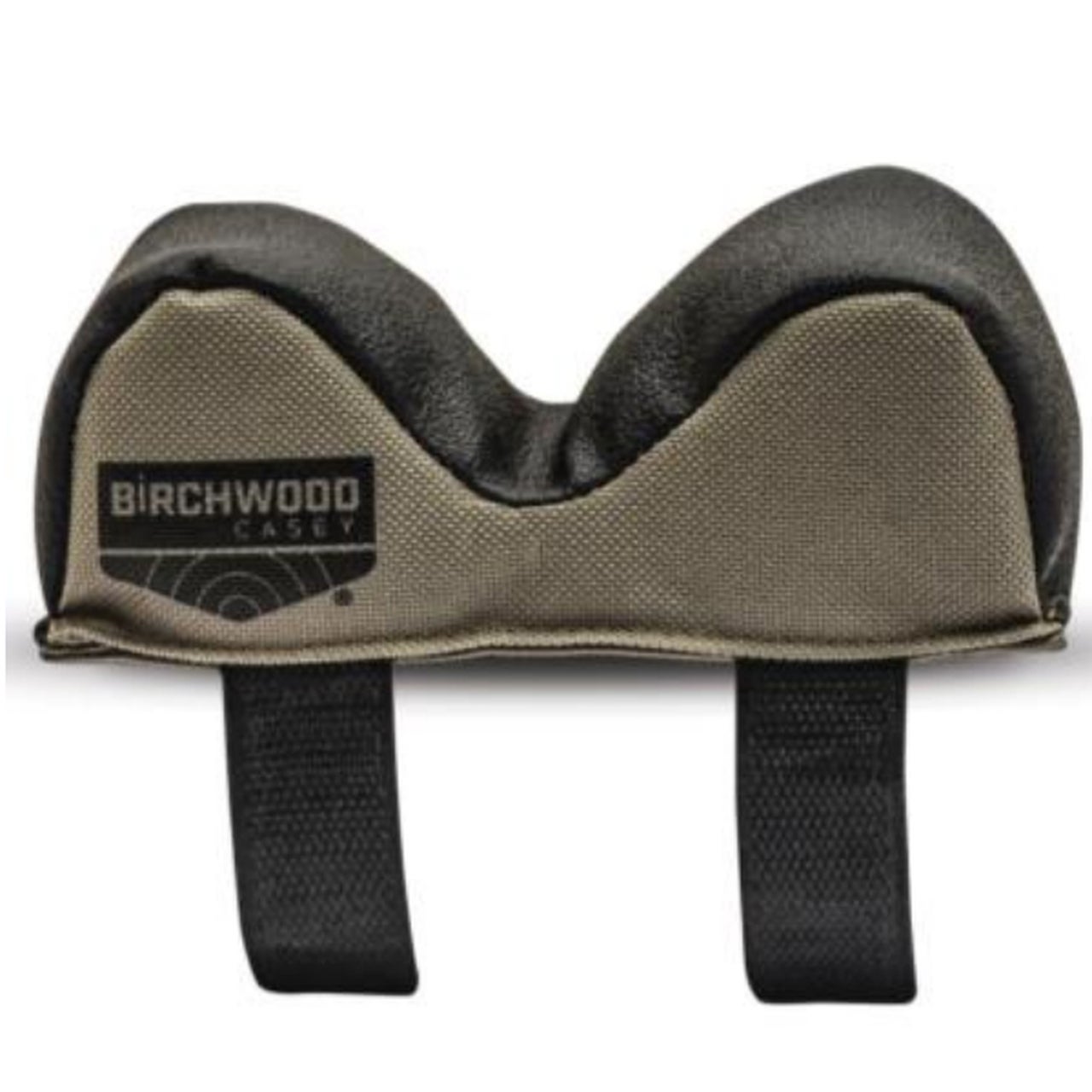 Ease of use: Quickly connect to the front of your rest without having to lace or tie, just use the straps to thread through and attach
Versatility: All three bags are shaped to fit different front-end sizes to maximize the usage of the shooting rest
Durable: Constructed of leather and polyester which combine to create a solid and secure rest that will not stretch or sag from use
Convenient: Hook and loop straps allow for quick and easy changeout between bags and other shooting rests
Price: $17.99
Comes in Narrow, Medium or Wide Sizes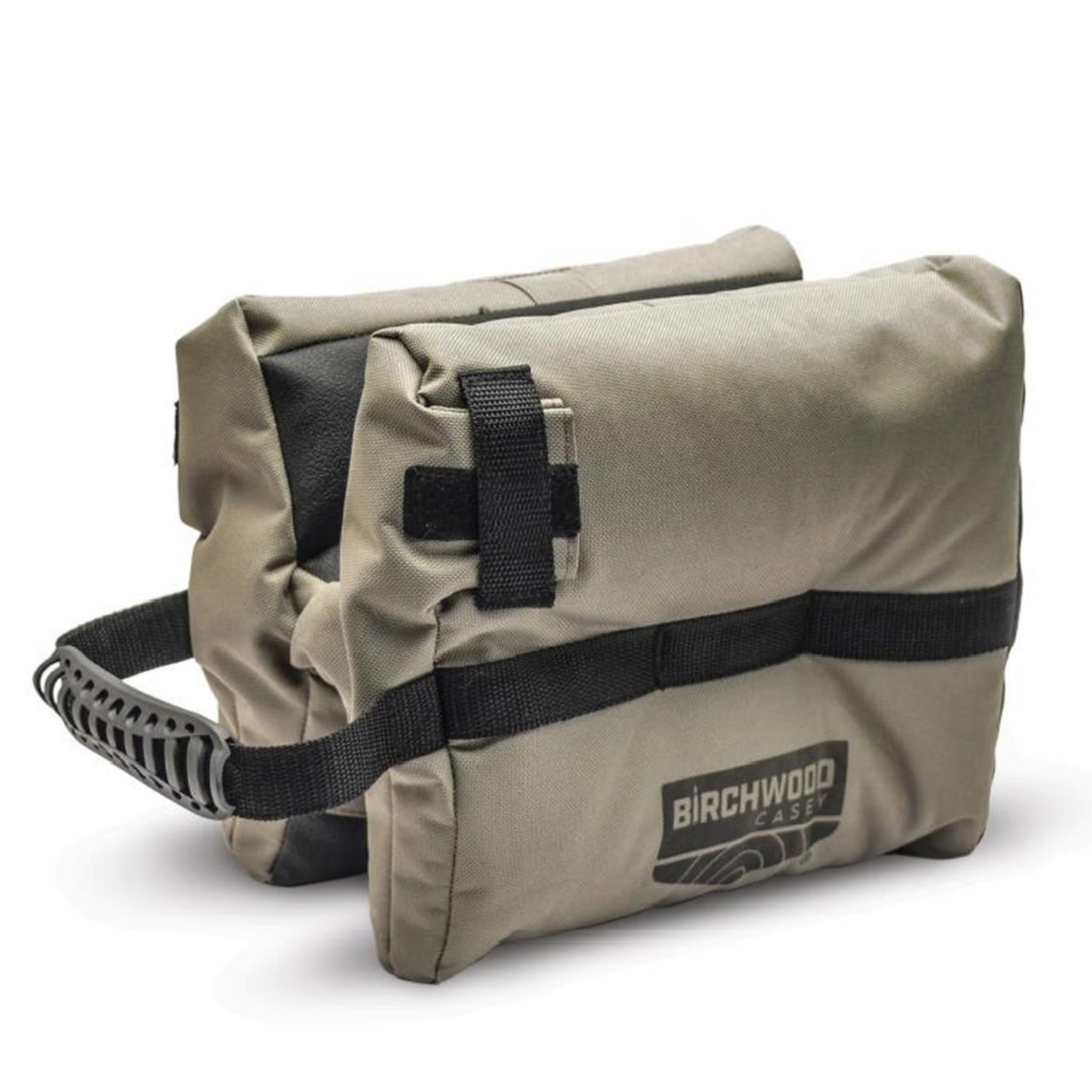 Ease of Use: Features a self-tightening grip to ensure a stable and solid hold on the firearm while shooting and the fill spout store inside the bag and is secured by a hook and loop closure to ensure no leaks
Versatility: Shaped to fit and hold almost all long guns from rifle to shotgun
Durable: Non-Marring surface protects the firearm while also griping the forend and reducing any felt recoil
Price: $49.99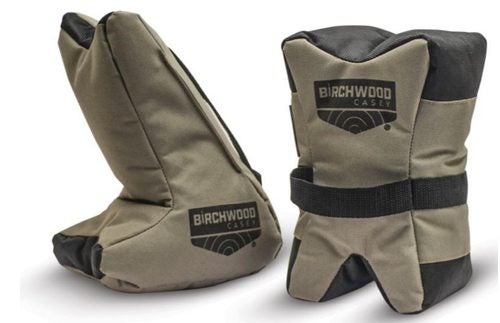 Specifically designed for tactical rifles, these bags come filled
Perfect shooting height with plenty of clearance for 30 round magazines
Works great with tactical style bolt action rifles
Rear bag is designed to go two different ways to hold a variety of firearms
Extremely heavy-duty ballistic nylon fabric holds up to rough edge pic rail handguards
Price: $49.99
I have found more recently that shooting rests are a huge help when it comes to making precise shots – especially when you want to remove all human error from the equation. I think out of the four of these I'm most drawn to the H-Bag for its versatility.