New Heavier D-Stroyer Arrows Added to Carbon Express
Luke Cuenco 08.13.21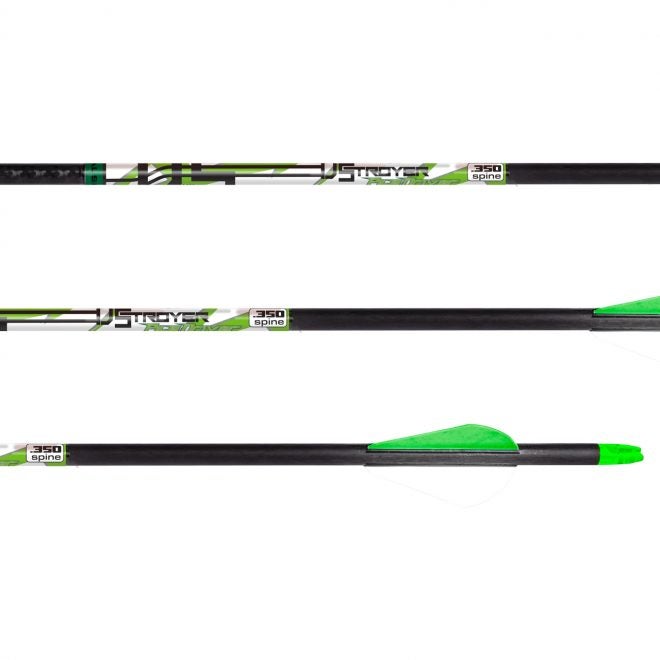 We've come a long way from our ancient ancestors who relied on what nature gave them to forge their hunting implements. Stronger and more complex bows mean that the modern archer has access to a whole new drawer of possibilities when it comes to projectile selection and one thing that we can all agree on is that heavier and faster projectiles will lead to better kill probabilities. That is why Carbon Express is excited to announce that they've developed a new line of heavier D-Stroyer arrows which pack in more density per inch of the arrow over their previous offerings.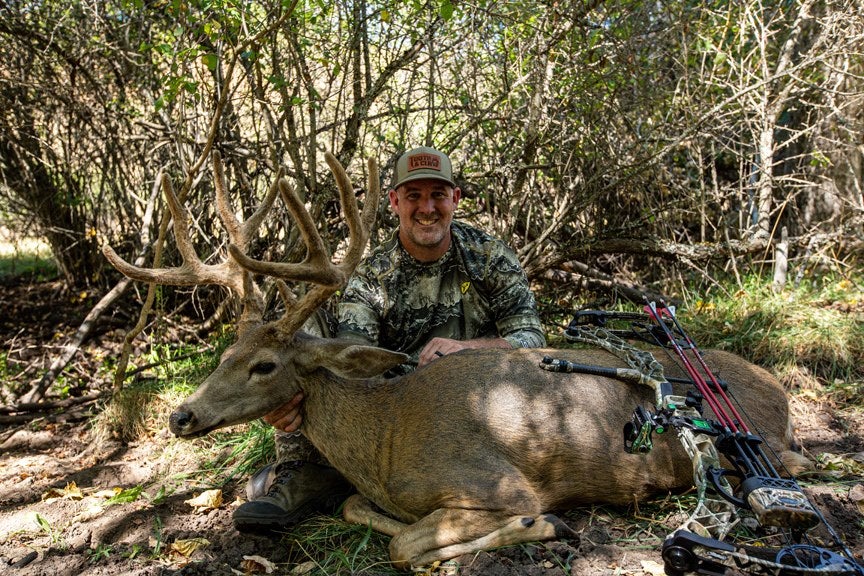 New Heavier D-Stroyer Arrows Added to Carbon Express
Carbon Express D-Stroyer PileDRIVER Features:

Dual Spine Weight Forward – Patented 2 Spine arrow shaft that reduces oscillation by 50% vs single spine and has TWICE THE ACCURACY
PileDriver – Standard Diameter .244" ID, CX's heaviest arrow for ULTIMATE penetration & maximum kinetic energy
K360°® – Patented outer layer construction of 100% high modulus carbon weave for consistent spine strength & durability constructed on front 2/3 of the shaft
Match Weight +/-1.0 grains – Pack sets are sorted and matched by weight for best-in-class consistency. Weight sorting tolerance +/- 1.0 grains
+/- .003″ Real Straightness – Laser checked for straightness to a remarkable 1/10,000 of an inch
Launchpad Precision Nocks – Controlled arrow release and integrated shaft alignment for more consistent accuracy
2" Quadel Vanes
The new arrows will pack more of a punch than their standard variants with new 300-, 350-, and 400-grain arrows that feature 12.8, 11.0, and 10.1 grains per inch respectively. Carbon Express claims that their one arrow equals twice the accuracy and penetration for use on heavier targets. The new Carbon Express D-Stroyer PileDriver arrows are available now and are sold for $64.99 per 6-pack of fletched arrows regardless of grain weight. For those that like to roll their own, the Shafts can be picked up in 12-packs at a price of $119.99 in all grain weights.