New X-Vision Optics RFP875 Multi-Purpose Rangefinder
Luke Cuenco 08.13.21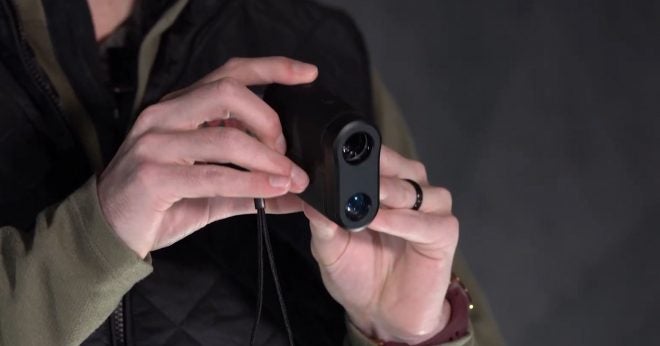 We are reaching just past the 25th anniversary of the introduction of the first affordable commercial laser range finder. Many companies are putting their best foot forward in honor of this timely event to offer customers new levels of accurate range finding for a variety of sports and applications. The new X-Vision Optics RFP875 multi-purpose range finder is perfect for days on the range, out hunting, and even a casual game of disc golf.
New X-Vision Optics RFP875 Multi-Purpose Rangefinder
The Rangefinder RFP875 is, without a doubt, one of the best rangefinders on the market for under $200.00 . . .lightweight and compact, and with four different modes, this easy-to-use rangefinder is capable of everything I need. Overall, you aren't going to find a better-quality rangefinder for the price"

-Chris Shimek, X-Vision Optics Owner
Ranging Distance: 875 yd / 800 m
Multiple modes: standard, rain, golf, hunting
Angle measurement range: 90 degrees
Range Accuracy +/-1 degree
Magnification: 6x
Effective Lens Diameter: 0.67 in / 21 mm
Exit Pupil: 0.13 in / 3.3 mm
Eye Relief: 0.67 in / 17 mm
IPX5 waterproof rating
PDLC Smart Glass Display
Power Supply: CR2-3v
Battery Life: 2,500 measurements
Unit Size: 3.75 x 1.25 x 3 in / 9.52 x 3.18 x 7.62 cm
Weight: 0.35 lb / 0.16 kg
Color: Black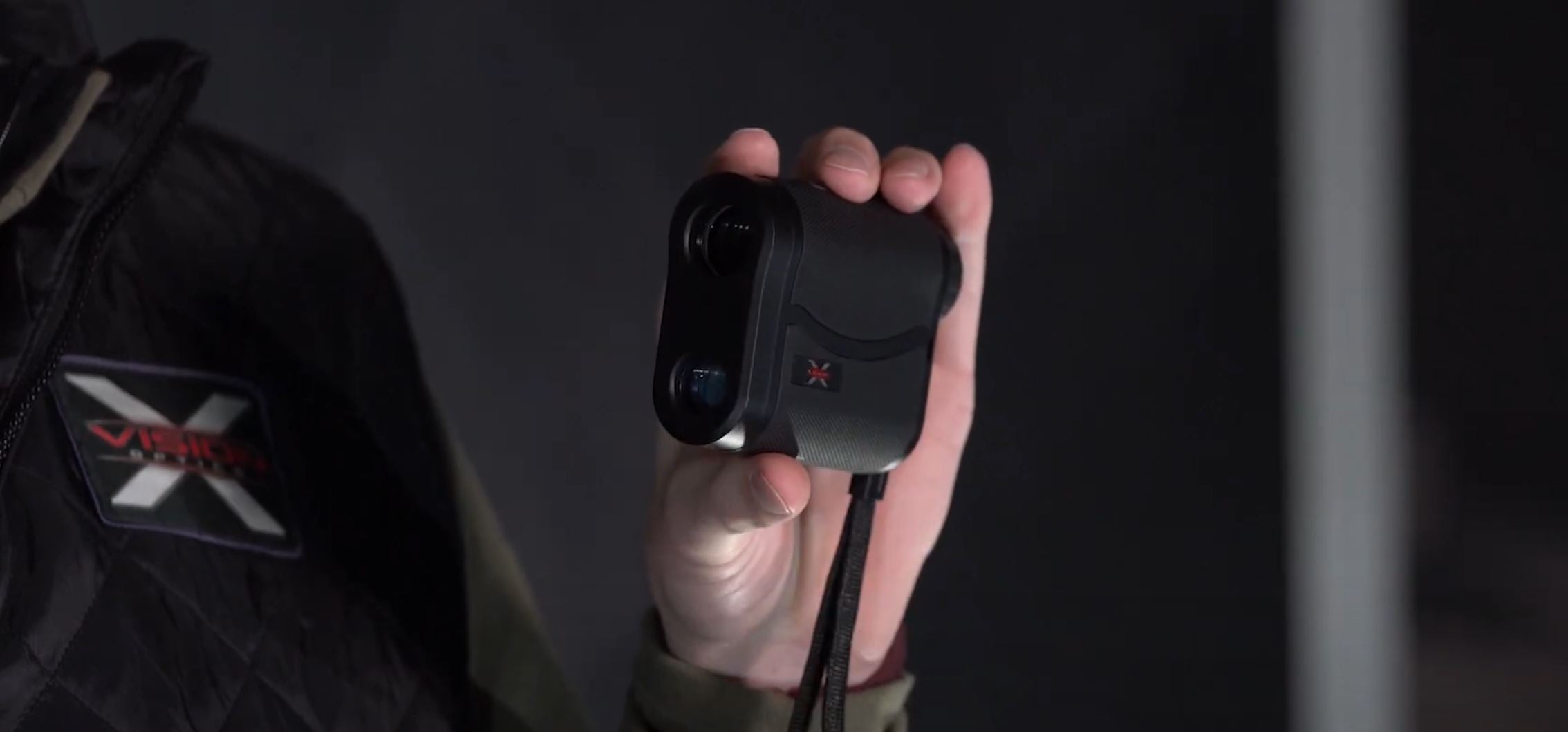 The 6x Magnification is pretty generous and should provide the user with a decent view downrange up to several hundred yards. The RFP875 features multiple modes of operation including rain mode for days when the weather is trying to send you back inside and can even handle a decent amount of fog at distances greater than 30 meters. Golf mode provides players with the ability to pick out a flag because the mode prioritizes near targets rather than far targets. Finally, hunt mode gives the RFP875 preference for the further target and avoids interfering objects like bushes and trees so you can get the most accurate ranging on your next kill. The RFP875 is sold for $208.99 making it a nicely featured budget option for laser rangefinders.