Galco's NEW Field Grade Zippered Rifle/Shotgun Cases
Nicolas Lenze 08.17.21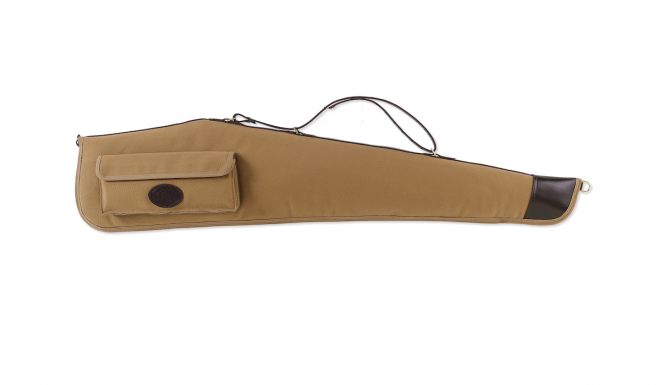 We use our firearms for a few different reasons. One reason is to protect, but what's protecting our firearms? When transporting a gun, a quality case can ensure that your gun won't be dinged or damaged. They also make it much easier to carry a rifle or shotgun into the field. Galco Holsters, who makes much more than just holsters, has released their newest soft case for rifles and shotguns. Introducing the Field Grade Rifle/Shotgun Case.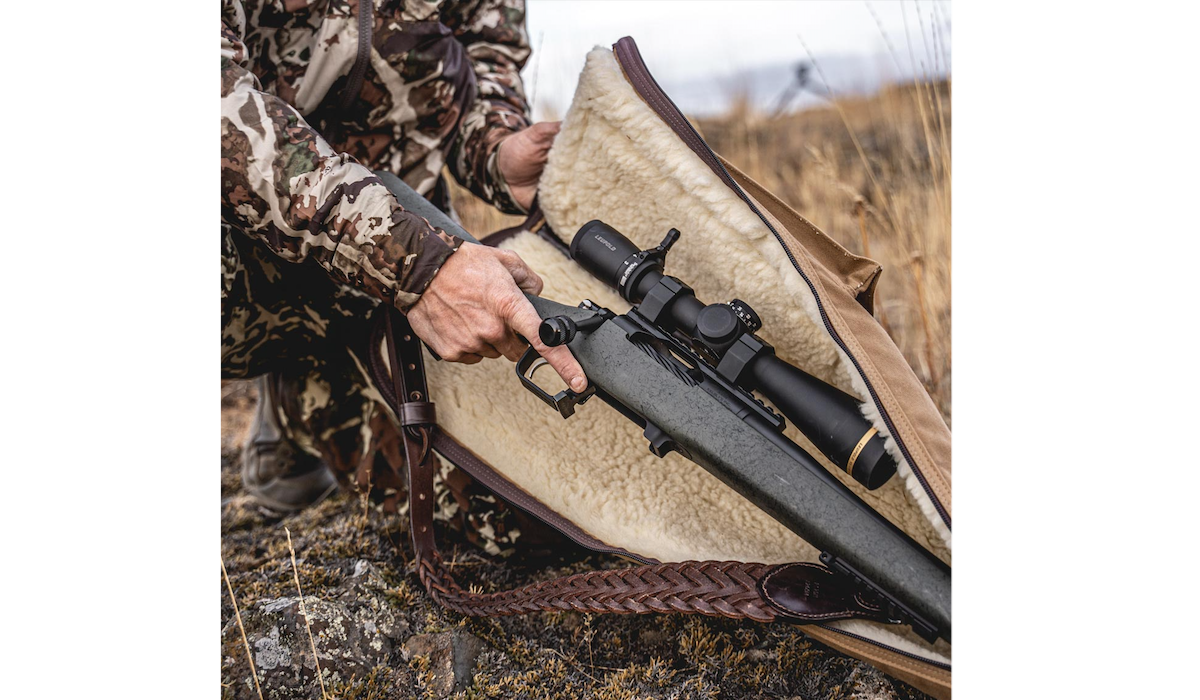 The fall hunting season is nearly here, and Galco is ready! Our Field Grade Zippered Rifle/Shotgun Cases are constructed of khaki cotton duck, lined with acrylic fleece and trimmed with rich dark havana Latigo leather.
The NEW Field Grade Zippered Rifle/Shotgun Cases from Galco
The shoulder strap is adjustable and can be used over the shoulder or as a carry handle. It's removable and can be used as a sling if you need it. The outside of the case is made of khaki cotton duck. The Havana leather trim is complemented by solid brass hardware. The zipper is nylon; an intentional choice to better protect your stock from scratches.
The insides are lined with acrylic fleece to protect the rifle or shotgun's finish. The case is water-resistant for those wet days in the field. The case also features a large pocket on its exterior for carrying ammunition or other accessories you might need.
If this is something you need, you can pick one up from Galco for $159. Take a look at the rest of the Galco Holsters website to see what else they offer. You might need to take the day off of work because there's a lot! Don't forget to follow along on social media for regular updates from the company. You can find Galco Holsters on Pinterest, Instagram, Facebook, and YouTube. Enjoy yourself at the range!