Doves Aplenty: New Deluxe Dove Belt from ALPS OutdoorZ
Luke Cuenco 08.18.21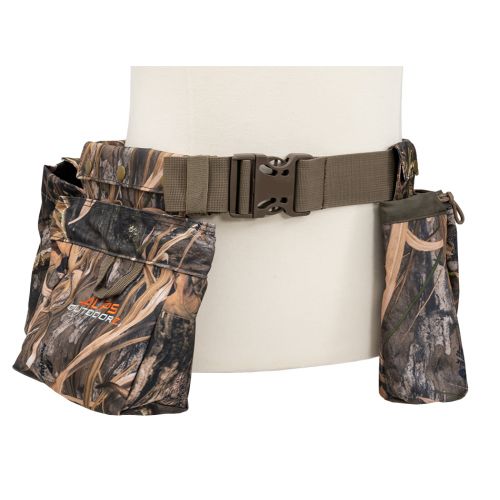 My first time dove hunting was pretty atrocious. I was saddled with nothing more than a hoodie, a 20 gauge shotgun, and two boxes of shells stuffed inside my hoodie's large front pocket. Little did I know that by the end of that day my favorite hoodie would be stained with blood as well as my hands. Needless to say, I was in sore need of some appropriate hunting gear. ALPS OutdoorZ has just introduced something that might have saved my beloved hoodie with their new Deluxe Dove Belt.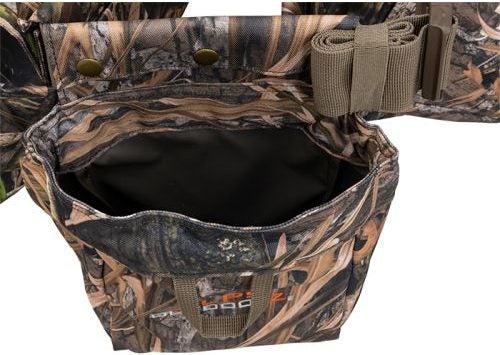 Doves Aplenty: New Deluxe Dove Belt from ALPS OutdoorZ
Constructed from durable 600D fabric in either flat brown or Mossy Oak Shadow Grass habitat camo, the new Deluxe Dove Belt is the perfect upland hunting companion. In total, the bag is only one pound and twelve ounces in weight before shells, hulls or game has been added to it. On that front, the belt features two "hold-open" shell pockets that sit on either side of your torso making it easy to ferry spent hulls out of your shotgun and into one of the pockets and then quickly reload for your next shot from the other. Each of the pockets features a two-inch web belt with a sought SR buckle that is fully adjustable to fit over all of your outerwear.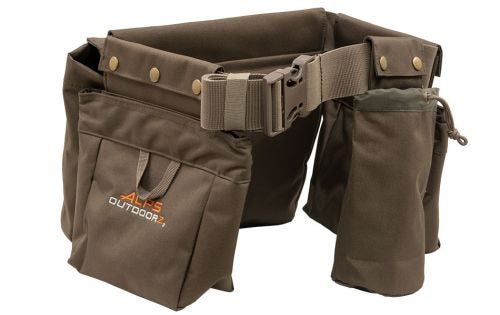 The Dove Belt also features a large game pouch for bird storage. The pouch features a TechMesh bottom and allows more airflow for those early season hunts when the temperatures can still be quite high in some parts of the country. This also has a secondary benefit of allowing blood and other fluids to drain out instead of pooling up inside of the pocket and it also makes the pouch much easier to clean. To round everything out, there is also a water bottle pouch that features the same TechMesh bottom for drainage. Each of the pockets on the Deluxe Dove belt can be moved, removed, or rearranged based on your preference or to make it easier to clean. The New ALPS OutdoorZ Deluxe Dove belt is currently available for $59.99 in either color.