New DIY Hang Up Taxidermy Mount from BIG 8 Products
Luke Cuenco 08.25.21

Have you ever had a hunting season where you've bagged an absolutely beautiful animal and you want to display it in your man cave or hunting lodge? I haven't but I hope to get there one day. For the rest of you, BIG 8 Products is proud to announce their new HANG UP DIY taxidermy mount that is capable of holding up to 200 pounds and can also be mounted in a variety of ways so that you can display your trophy exactly how you want.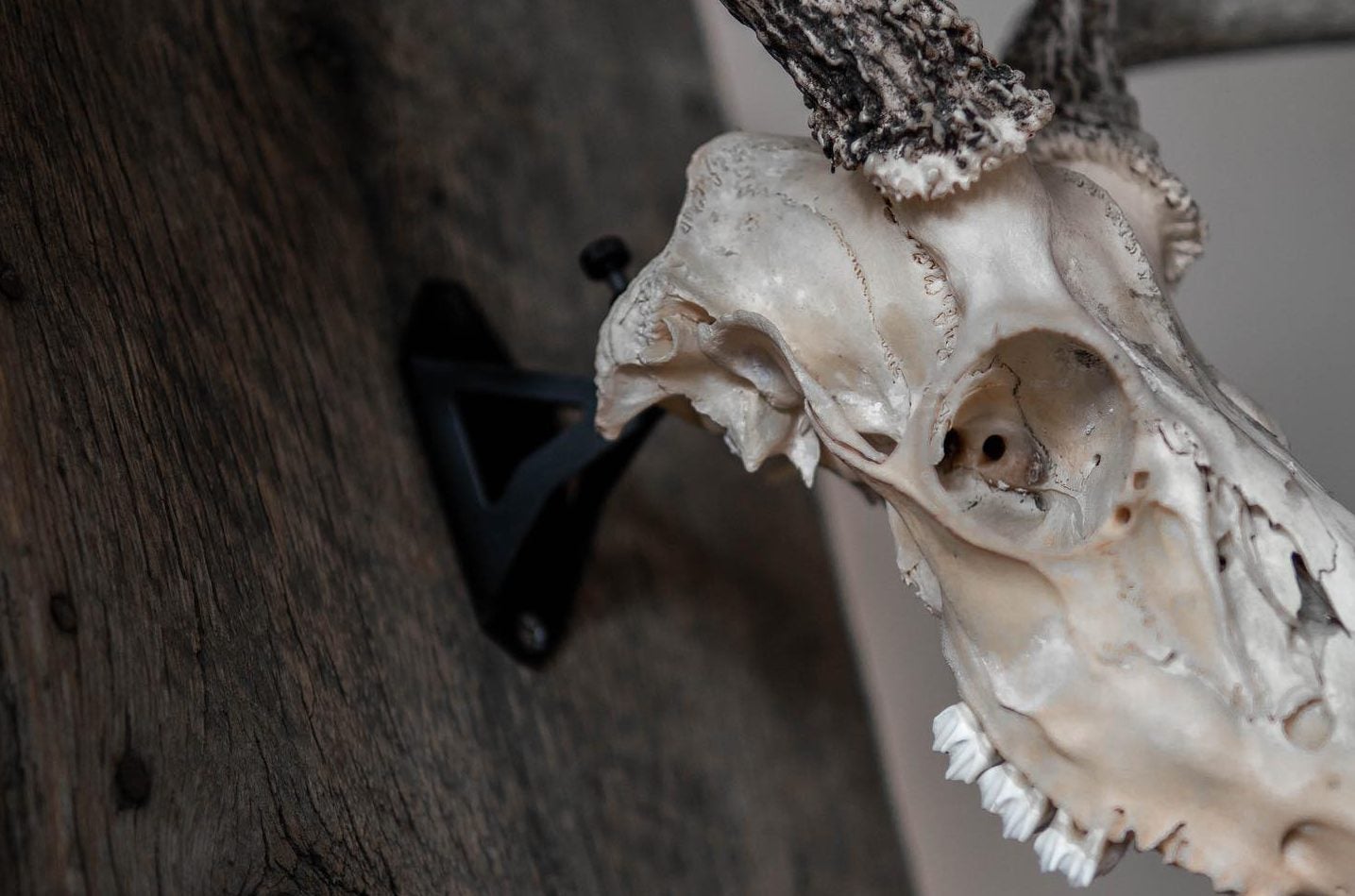 New DIY Hang Up Taxidermy Mount from BIG 8 Products
BIG 8 Products wants hunters to be able to display all of their trophies no matter what kind of form they come in. The company offers a wide variety of mounting solutions including cut-offs, mounts for toms and jakes, as well as their euro mounting kits which blend your mount with a sturdy backer for maximum aesthetics.  the HANG UP is their newest deer mounting solution and has been extensively tested by BIG 8 for trophies up to 200 pounds.
Weight tested on the BIGGEST BUCKS, with the ability to hold over 200lbs!
TOOL-LESS Adjustment, Comes FULLY Assembled (All Metal Construction)
60° of Vertical Adjustment and 40° of Horizontal Positioning
EASY Adjustment Thumb-Screws with Bone Gripping Features
Display your EURO MOUNT, both small and medium game
Display your CHILD'S FIRST HARVEST(doe or buck!)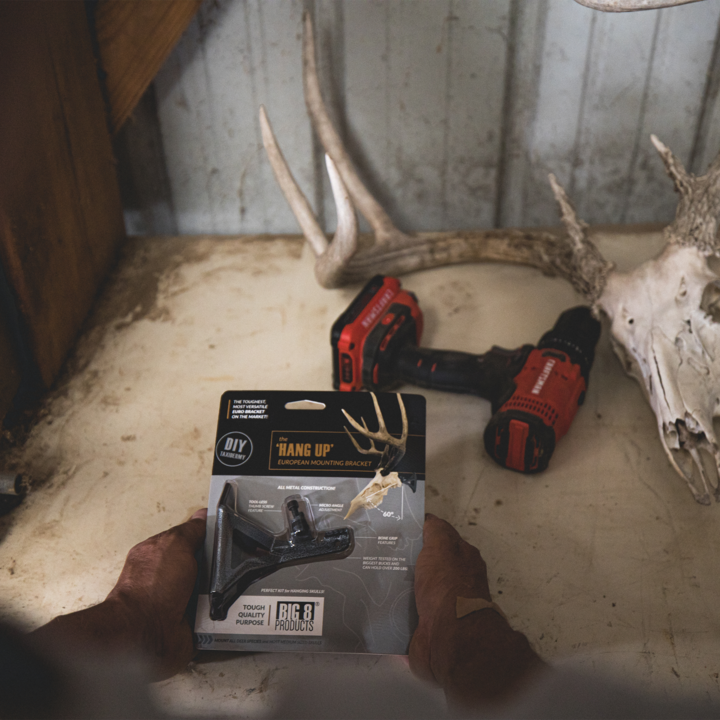 I really like the fact that this features toolless adjustment and that you can customize the angle both horizontally and vertically. If you've got a lot of trophies to display, space on the walls can become an issue but this also has a secondary benefit of allowing you to work with the lighting you have in the room to display the best angle of your trophy.
The interior of the mount also features a "bone gripping feature" which helps keep your trophy mounted to the mount with rock-solid force and BIG 8 products ensure a secure mount up to over 200 pounds. If you'd like to purchase a HANGUP mount they will be available soon directly from BIG 8 Products and each mount will be sold for $24.99 (antlers not included.)