NEW Vortex Crossfire II 3-9×50 Straight Wall BDC Riflescope
Nicolas Lenze 08.27.21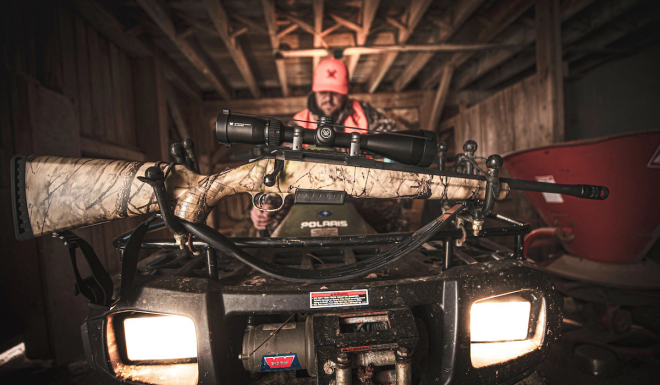 While hunting is generally allowed in most places, each area has its own additional regulations. Some jurisdictions limit hunters to only using straight-wall cartridges. Additionally, some hunters simply prefer to use a straight-wall cartridge because that's their preferred round. Regardless of the reason you use one of these calibers, Vortex Optics has a new scope just for you. Designed specifically for use with straight-wall cartridges, this is the new Vortex Crossfire II 3-9×50 Straight-Wall BDC riflescope.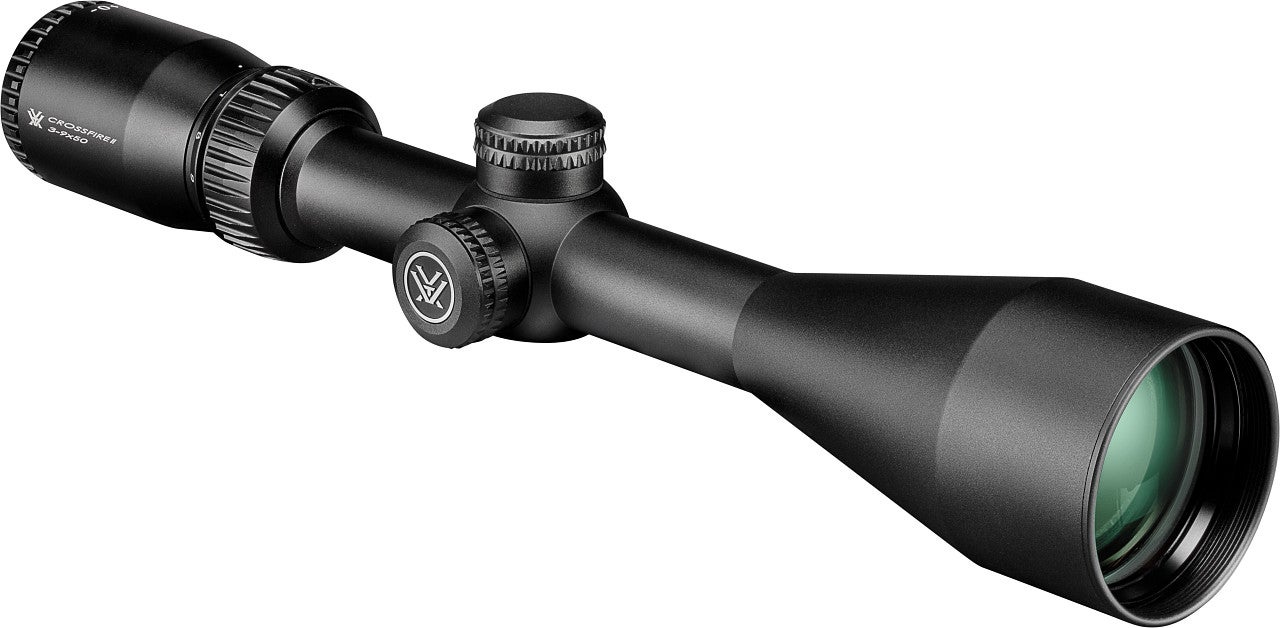 Whatever the reason you shoot straight-wall cartridges (like the .450 Bushmaster, 350 Legend, and .45-70 Government), the Crossfire® II 3-9×50 Straight-Wall is built to help you get the most out of these classic cartridges. With a Bullet Drop Compensator (BDC) reticle optimized for straight-wall hunting, you'll enjoy accurate holdovers and rapid target acquisition. The one-inch tube provides an ideal combination of adjustment, size, and weight for a variety of hunting scenarios, and of course, you can count on the workhorse value of the Crossfire® II line to help you fill those tags, year after year
Vortex Crossfire II 3-9×50 Straight-Wall BDC Riflescope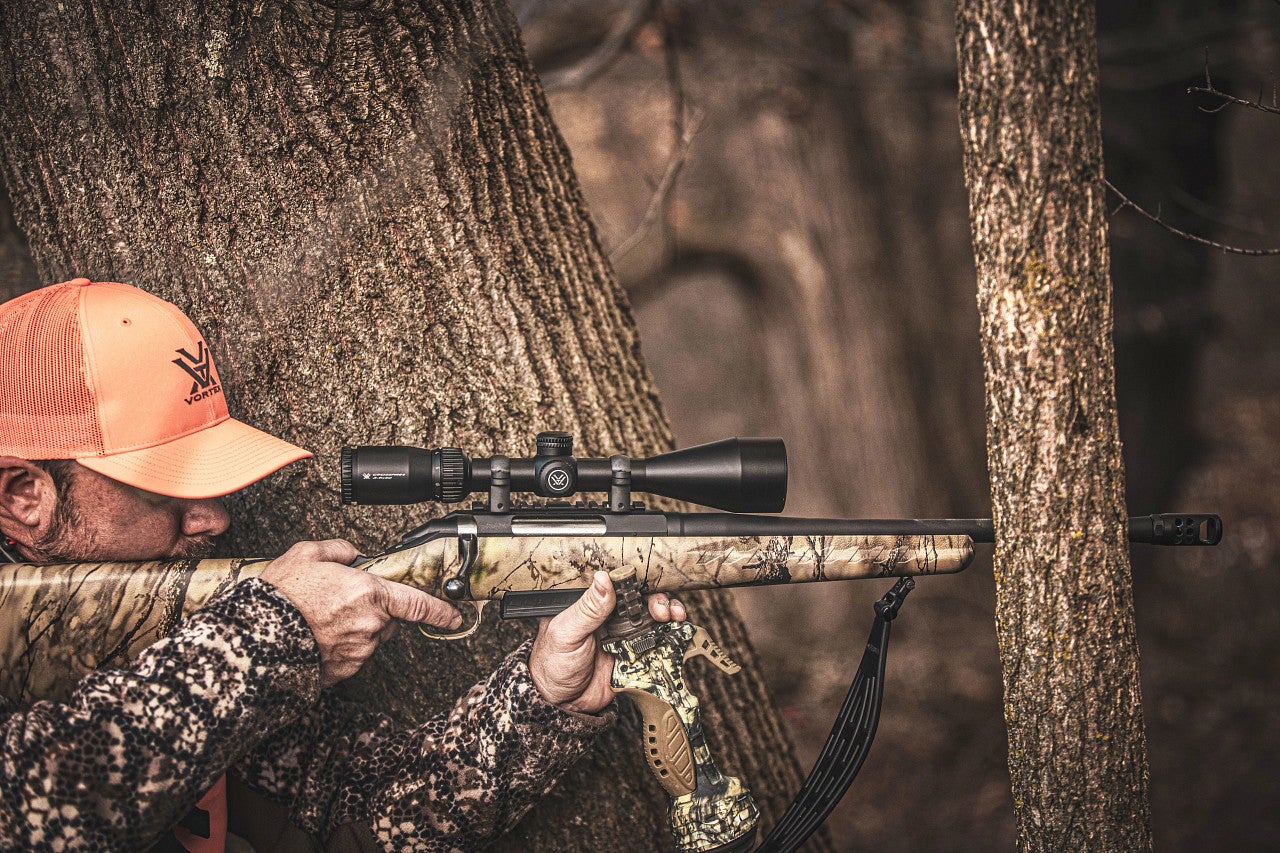 The new Vortex Crossfire II 3-9×50 Straight-Wall BDC riflescope has some of the same features you'll find on much more expensive scopes. The scope is waterproof, fog-proof, and shockproof, and utilizes fully multi-coated lenses. The turrets are capped and adjust in 1/4 MOA increments. The second focal plane scope uses the Straight-Wall BDC MOA reticle, which was designed and optimized for use with .450 Bushmaster, .45-70 Government, and 350 Legend cartridges. When zeroed at 100 yards, the holdovers are set for 150, 200, 250, and 300 yards.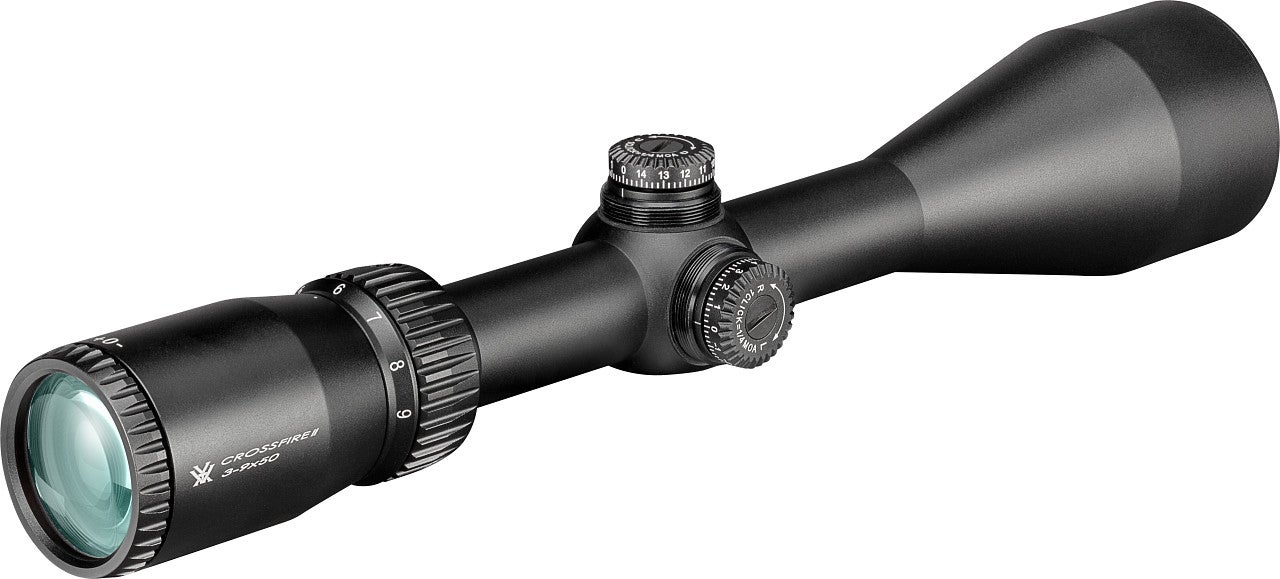 Specifications
Length: 12.8″
Weight: 8.4 oz
Tube size: 1″
Eye relief: 3.8″
Focal plane: Second focal plane
MSRP: $219.99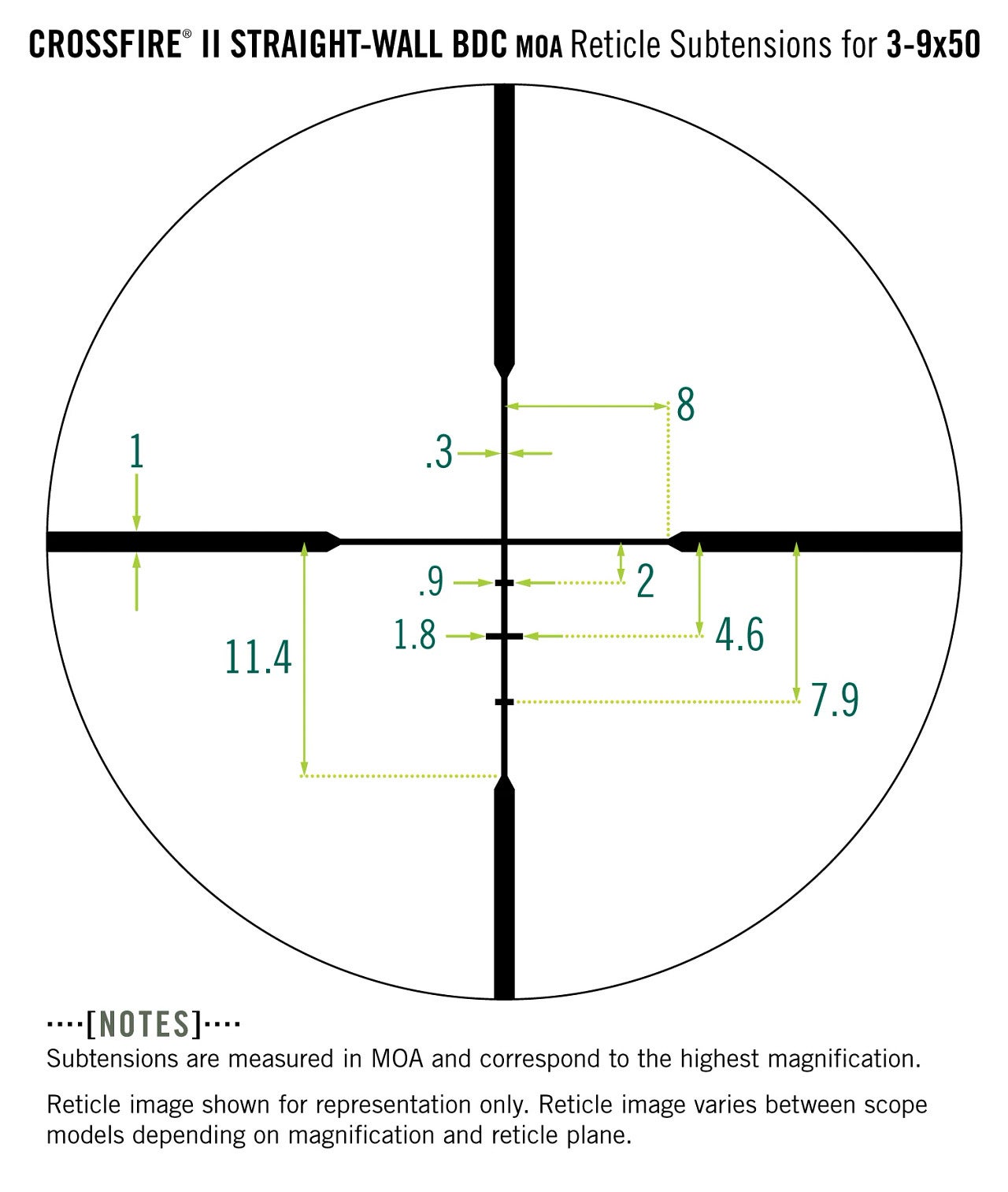 If you hunt with a straight-wall cartridge and you're interested in this scope, head over to the Vortex Optics website. For more announcements, make sure you follow Vortex on all of their social media pages. They can be found on Facebook, Twitter, YouTube, and Instagram.