Meopta adds NEW 2-10x42mm Scope to Optika5 Lineup
Eve Flanigan 08.30.21

Meopta, with its US sport optics base in Florida, has just introduced its latest riflescope. The Optika5 2-10×42 is touted as an extremely versatile scope, suitable for rimfire, centerfire, muzzleloader, slug, and even "the extreme bi-directional recoil of spring-piston air rifles," according to the company press release.
Aside from readiness to withstand recoil, side parallax adjustment from 10 yards to infinity is a prime feature of the new scope. At lower magnifications, the scope offers responsiveness for small game hunting. When dialed in for distance shooting, users can pair the scope with the Strelok Pro app to develop engagement data and dial in for accurate shots.
A one-inch, one-piece aluminum alloy tube encases the Optika5. The lenses boast excellent light transmission and perceived contrast thanks to MeoBright, a proprietary lens coating. Water repellent qualities are lent from MeoDrop, a hydrophobic lens coating that also makes cleaning the lenses easier.
This is a second focal plane scope. The Optika5 2-10×42 has two reticle options: Z-Plex and Z-Plus. The reticle is not illuminated; however, that is an option with some other scopes in the Optika5 series. Strelok Pro offers the user a view of their specific reticle on their phone, making adjustments a bit easier.
The Optika5 sports zero-reset turrets, which have practically become an industry standard for magnifying scopes. These turrets are made of "rubberized metal," a combo that promises durability and a sure grip afield. The click value is ¼ MOA.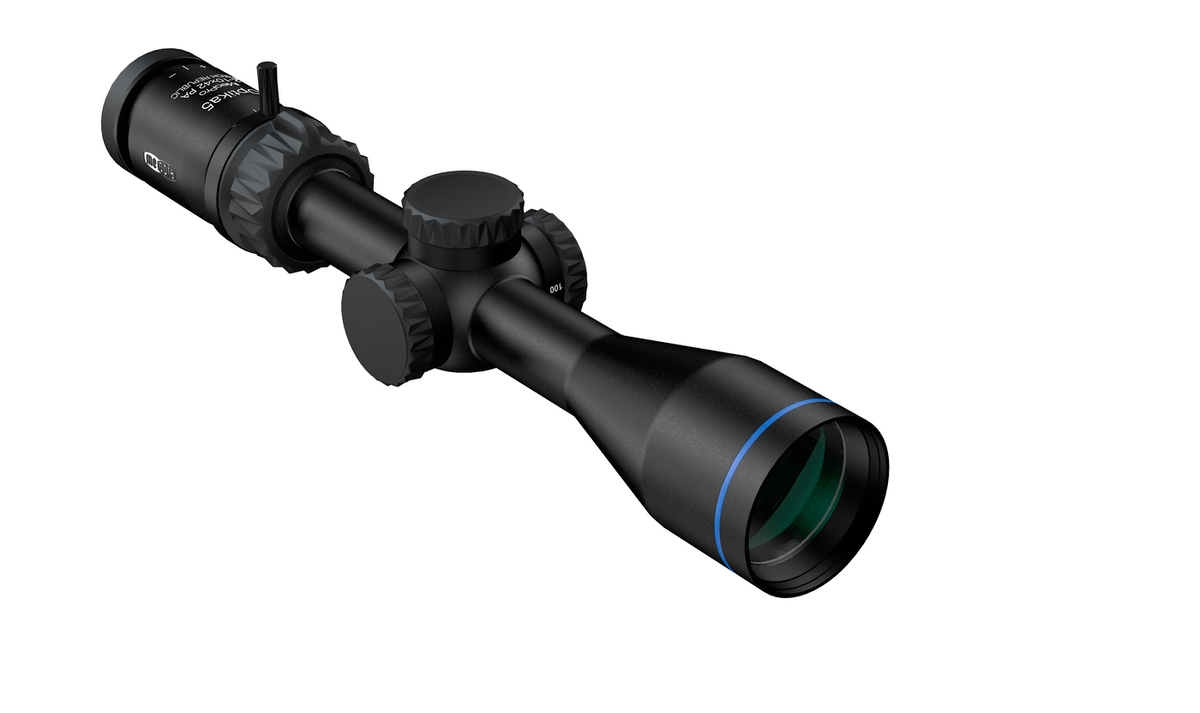 On the zoom ring is the socket to attach the included throw lever. A unique feature of the Optika5 is that the magnification power setting dial demarcations are visible from the back of the scope, allowing the shooter to keep the rifle shouldered while confirming magnification setting. On a second focal plane scope, this is a very useful feature as holds, as measured by hash marks, change in accordance with magnification.
As the latest offering from a company known for high-quality riflescopes, the Optika5 2-10×42 should prove popular among hunters. Other scopes in the series include 3-15×44, 4-20×44, 4-20×50, and 4-20×50 RD models.  Reticle options for the 4-20×50 RD with illuminated red dot in the center are Z-Plus RD or BDC 3 RD. The current suggested retail price for the Meopta Optika5 2-10×42 with side parallax adjustment is $349.99.