Remington Ammunition Plant – The Journey of Shotgun Shells
Adam Scepaniak 08.31.21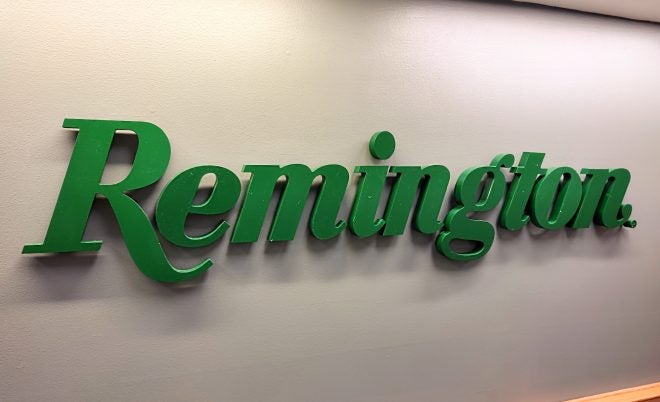 When it comes to ammunition few companies have been in the game as long as Big Green have been. Remington has been producing shotgun shells, rimfire ammo, and centerfire ammunition out of their Lonoke, Arkansas plant since 1969 – upwards of 52 years. This expansive property and factory covers 1,200 acres and an impressive 1 million square feet of factory floor. So, after a tumultuous year in 2020 they are proud to exclaim that "Big Green is back!"
We at AllOutdoor were afforded the opportunity to tour the Remington Ammunition Plant this summer and we wanted to share some of that insight with you. One of the most common and popular types of ammunition are shotgun shells. They come in multiple gauges or sizes, and a plethora of sporting and hunting purposes. Something that might surprise even the most seasoned sportsman/sportswoman though is how they are actually made – from start to finish. Today we'll share a pictorial journey of how a shotgun shell is made. Let's get started!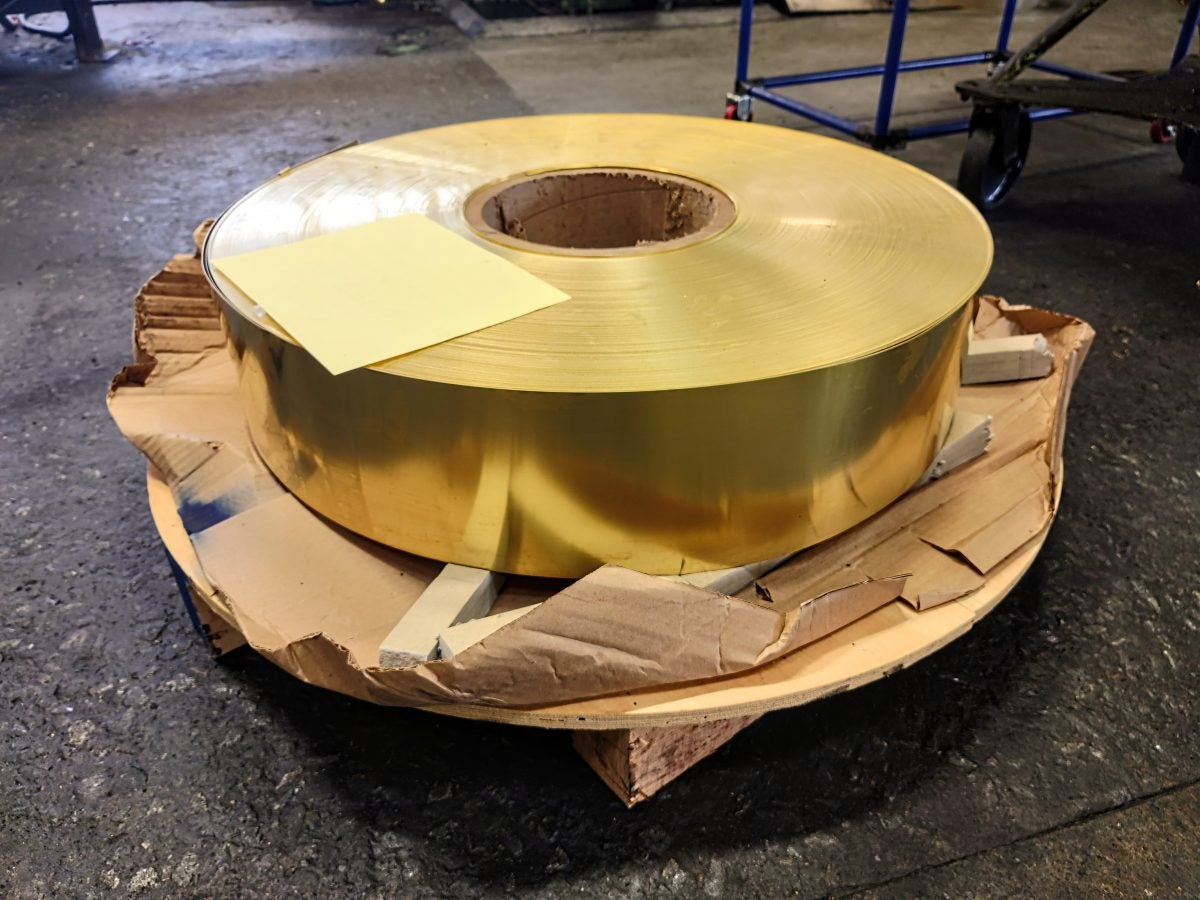 The first piece to the puzzle of constructing a shotgun shell from scratch is having a lot of brass. Remington starts with these enormous sheets of raw brass.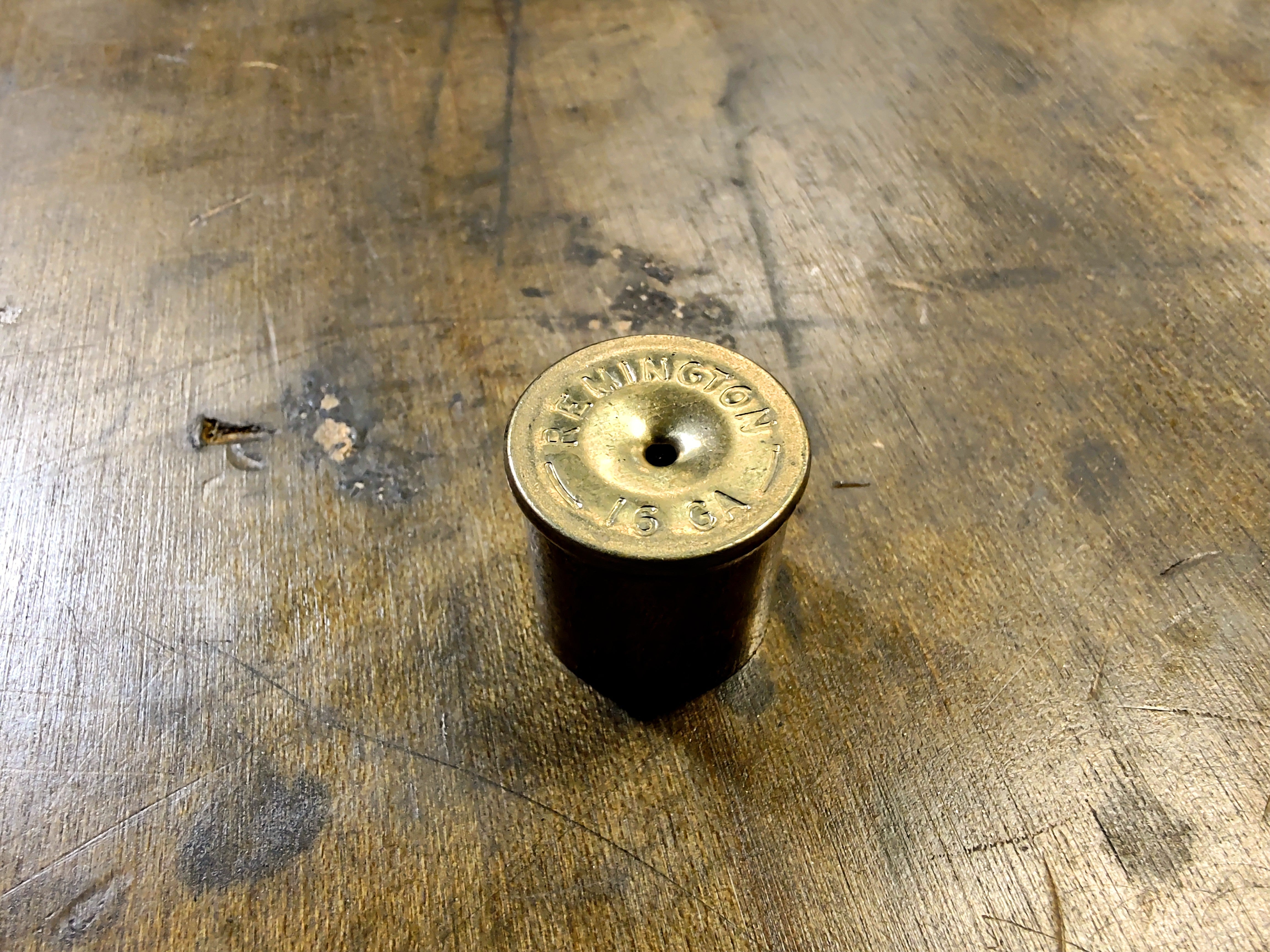 From those enormous brass sheets a brass cap is punched out in the gauge for the shell it will need to become. Also, an appropriate headstamp is applied to indicate what type of shotgun shell it is.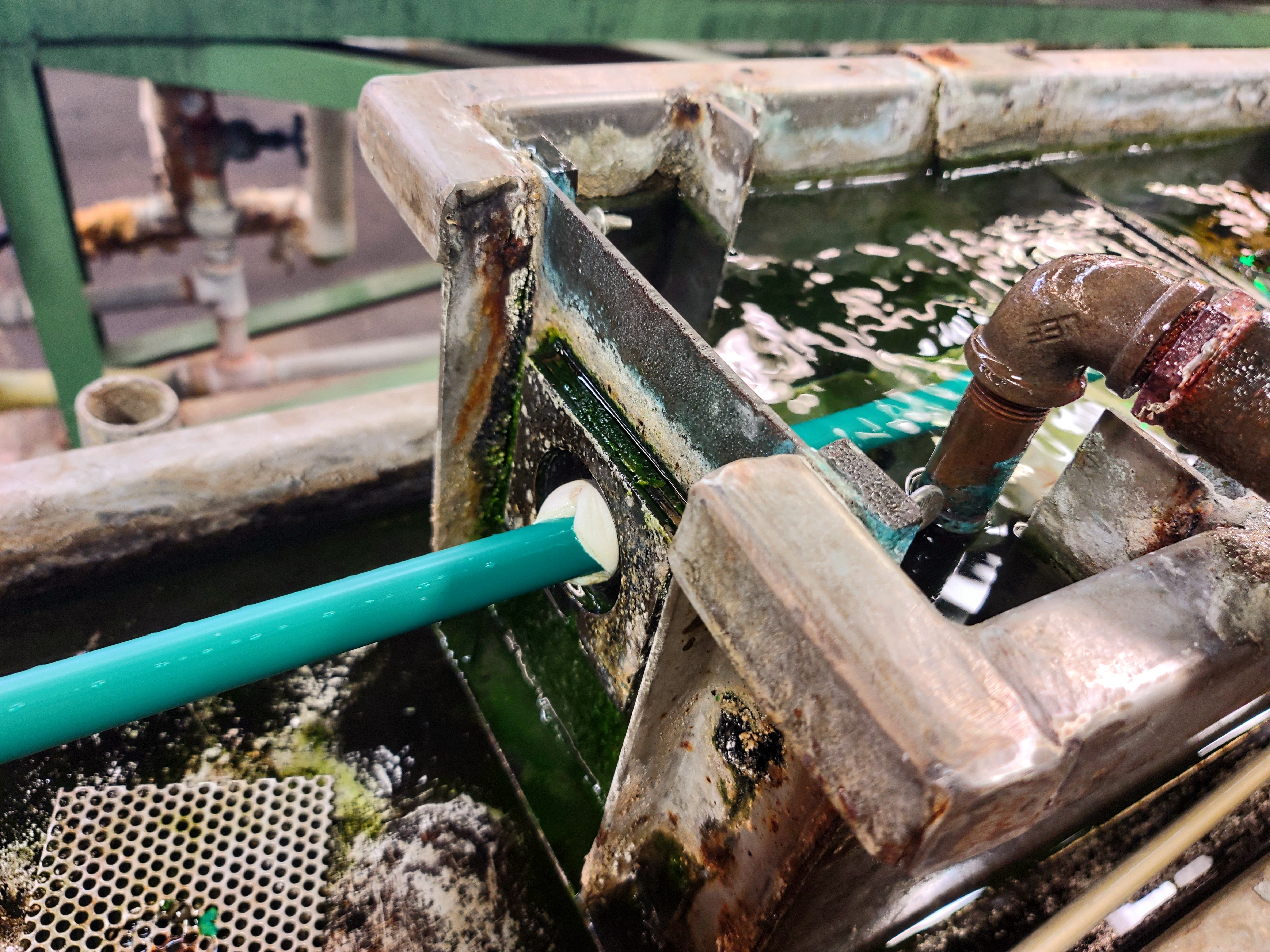 Once the brass cap has been produced we then need a plastic hull. The shotgun's hull is made by melting plastic and then extruding it like a long spaghetti noodle. It is water cooled before it moves on to the next step of the process.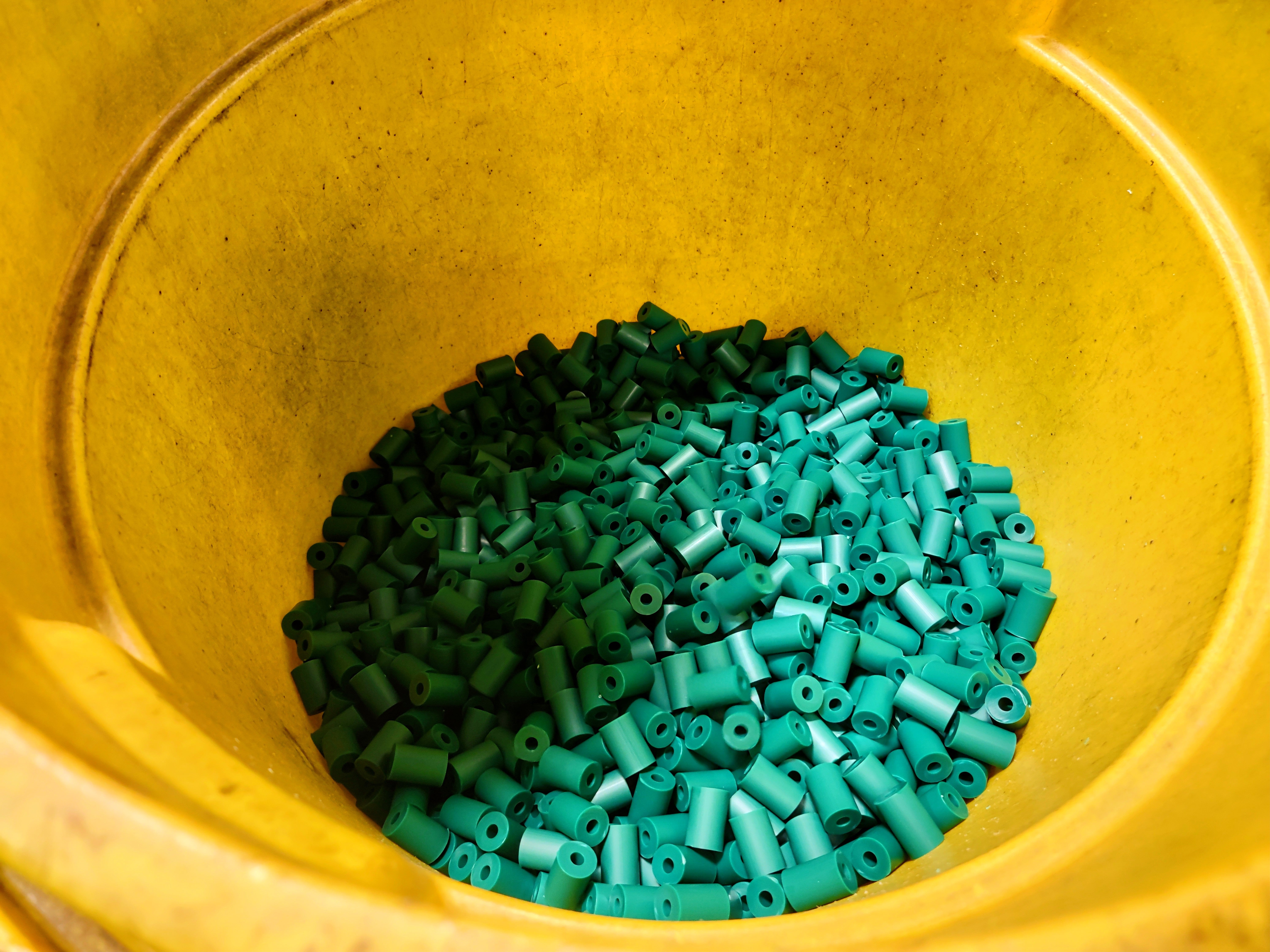 Next, our "shotgun hull noodle" is chopped up into smaller more feasible pieces that can eventually be turned into a real shotgun hull. Note the hollow core (where a payload a shot can eventually be placed) and how thick the hull is during this stage.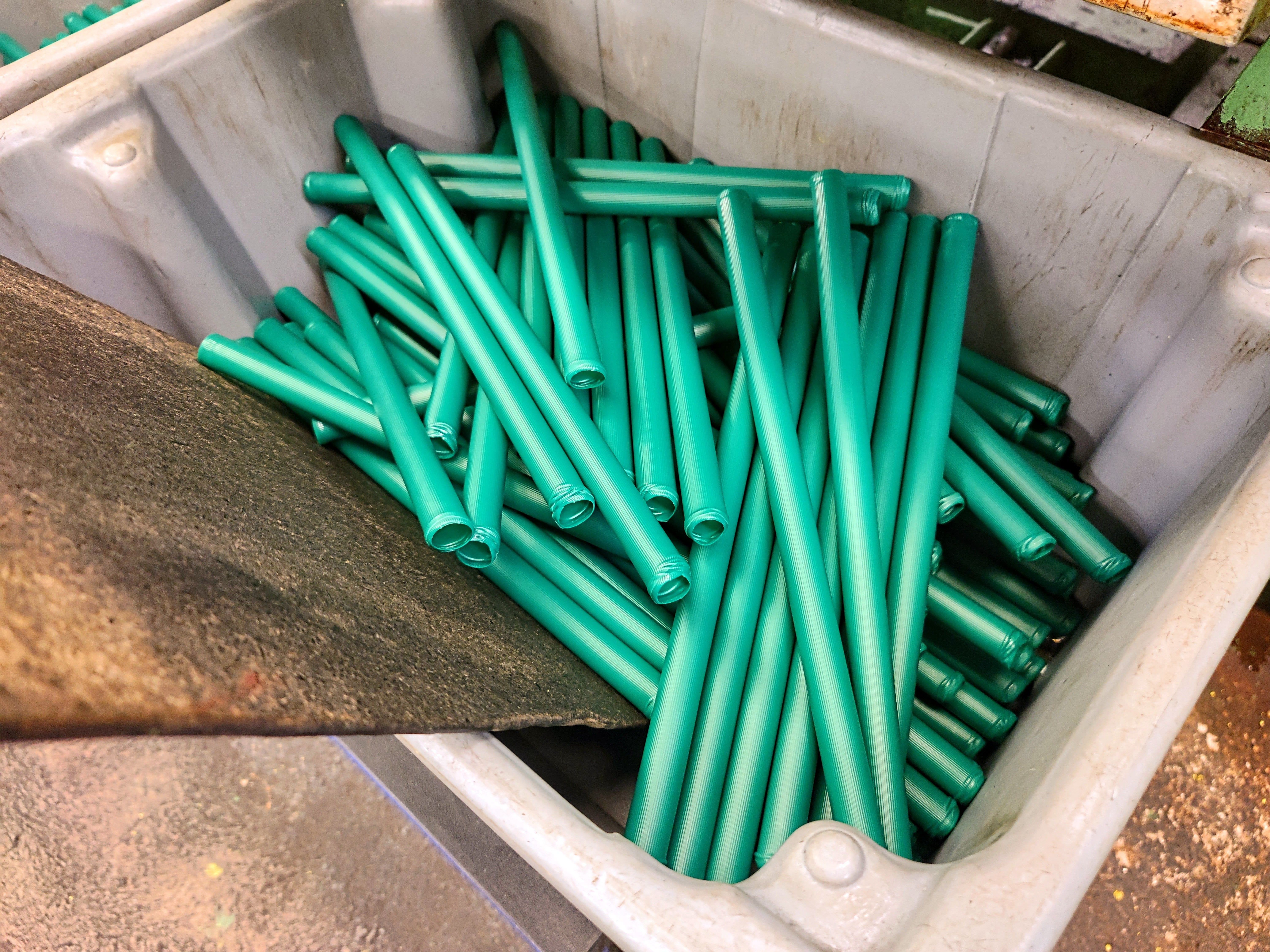 At this stage, the chubby shotgun hull chunks are once again extruded and elongated, but this time they are stretched to the actual wall thickness needed for a shotgun hull. These are obviously too long in their current state so each elongated tube will provide multiple shotgun hulls.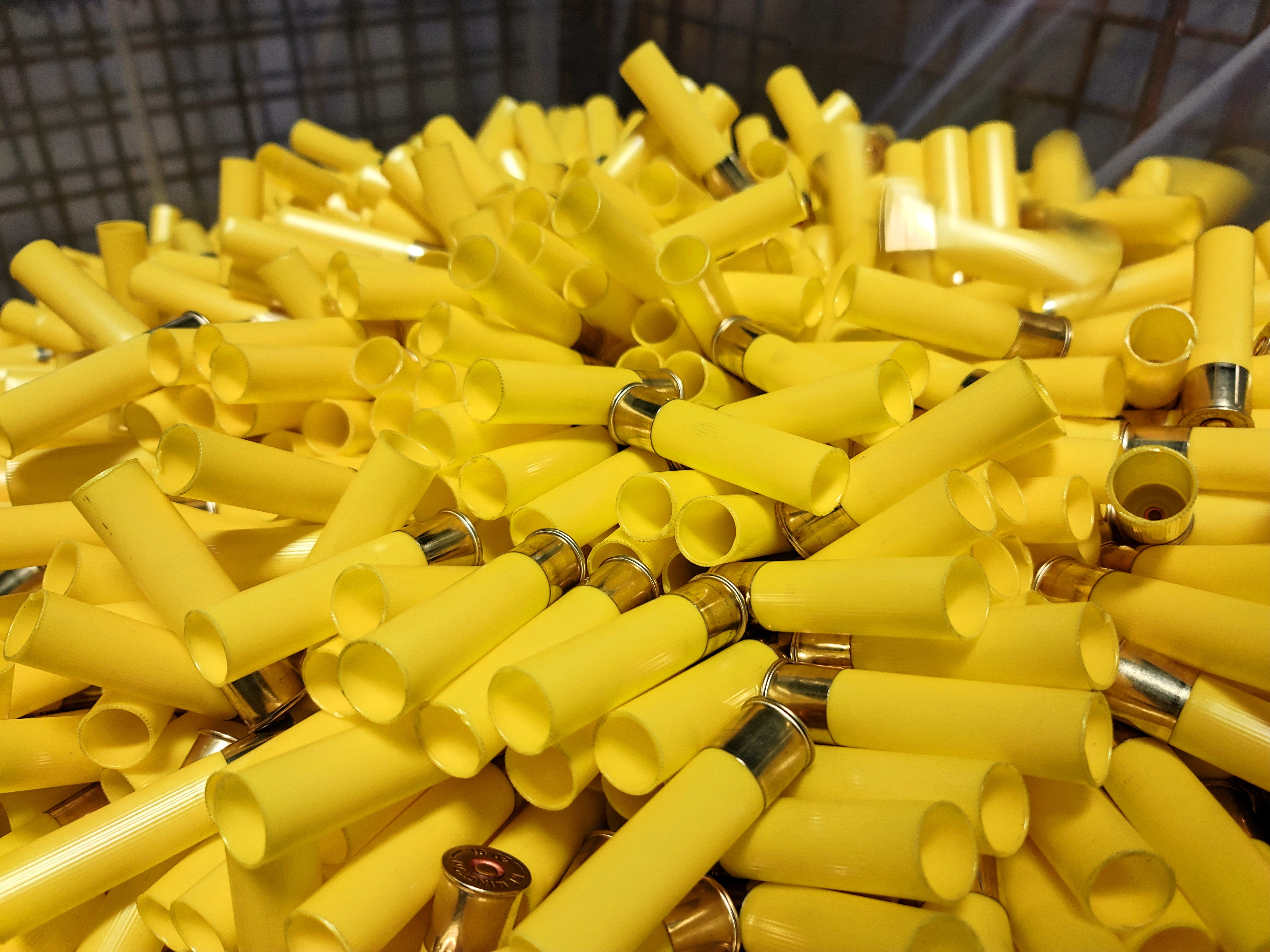 Every gauge has its own dedicated color to avoid confusion in the assembly process and for easier field identification as a visual marker. So, if you ever wondered why some shotgun shells from Remington are yellow while others are green and so on, it is specifically done to sort them by gauge size.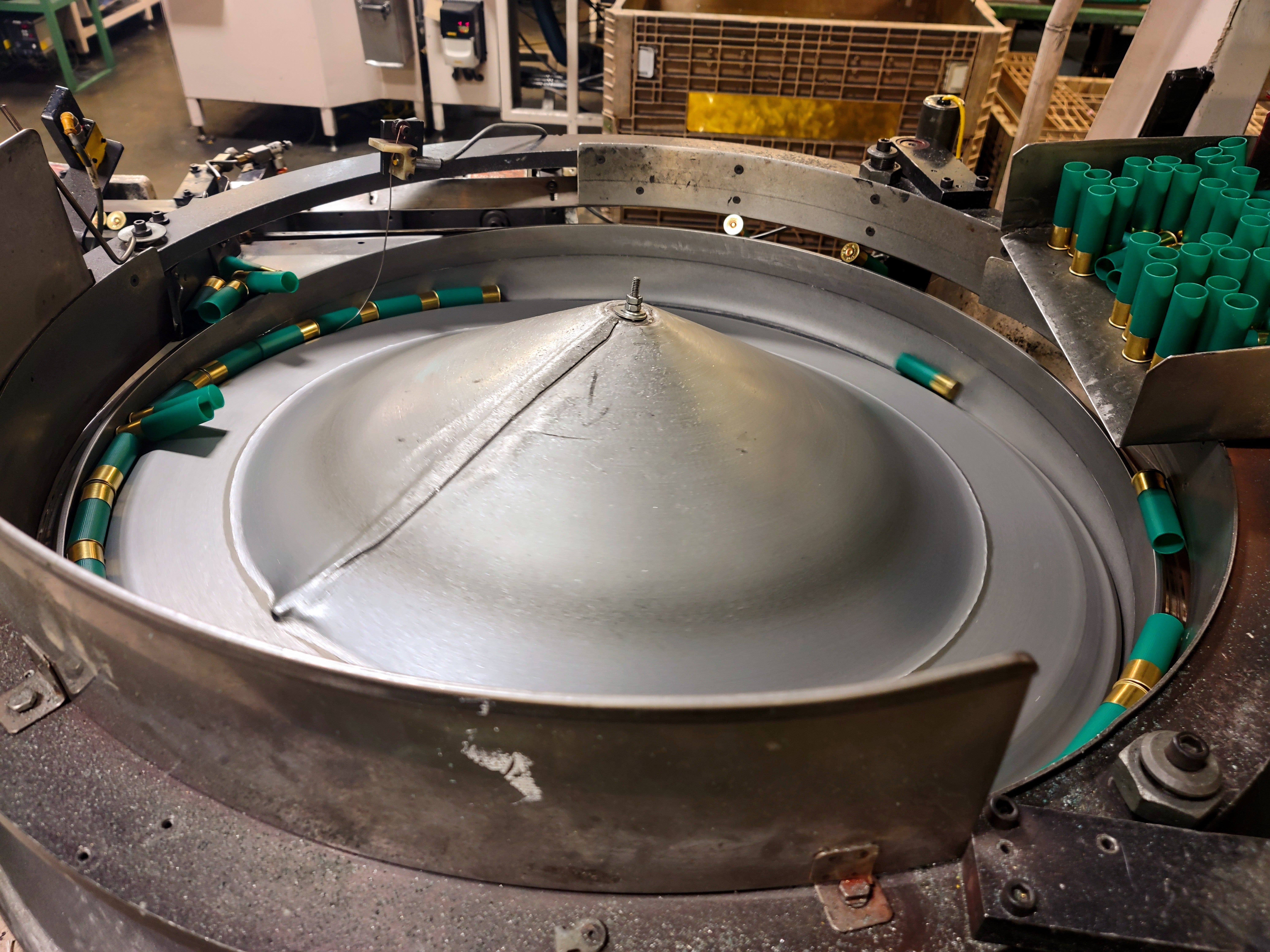 The previously produced brass cap is applied to appropriate length hulls matching the gauge-of-brass-cap to gauge-of-hull. Minus the primer, we have a complete hull ready to have shot, powder, and a wad applied.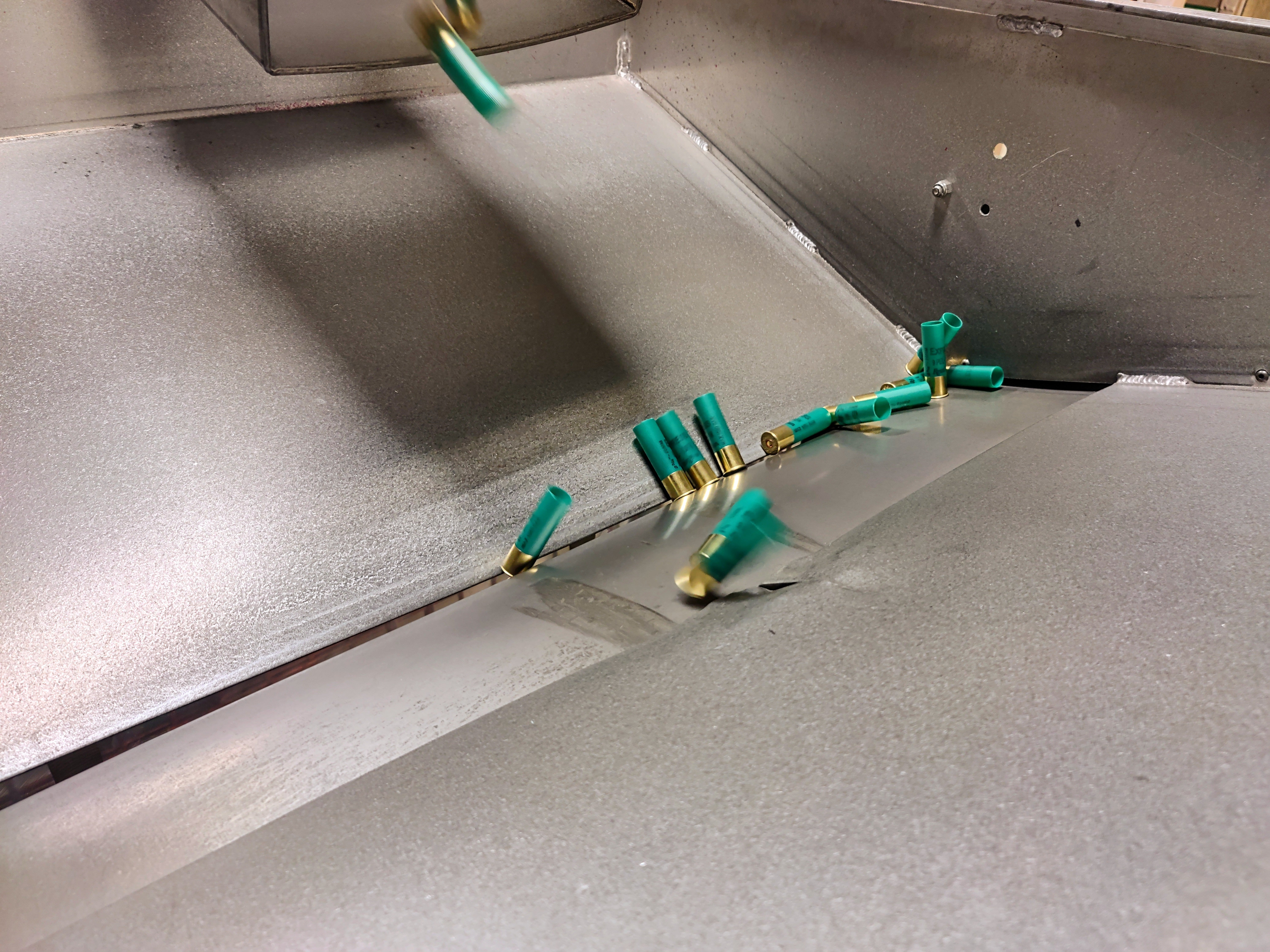 Then, complete appropriate hulls get rollmarked on their plastic side for labeling stating the gauge (Ex. 12 Gauge), length (Ex. 2 3/4″), shot size (Ex. #8), and finally the payload weight (Ex. 1 1/8 oz).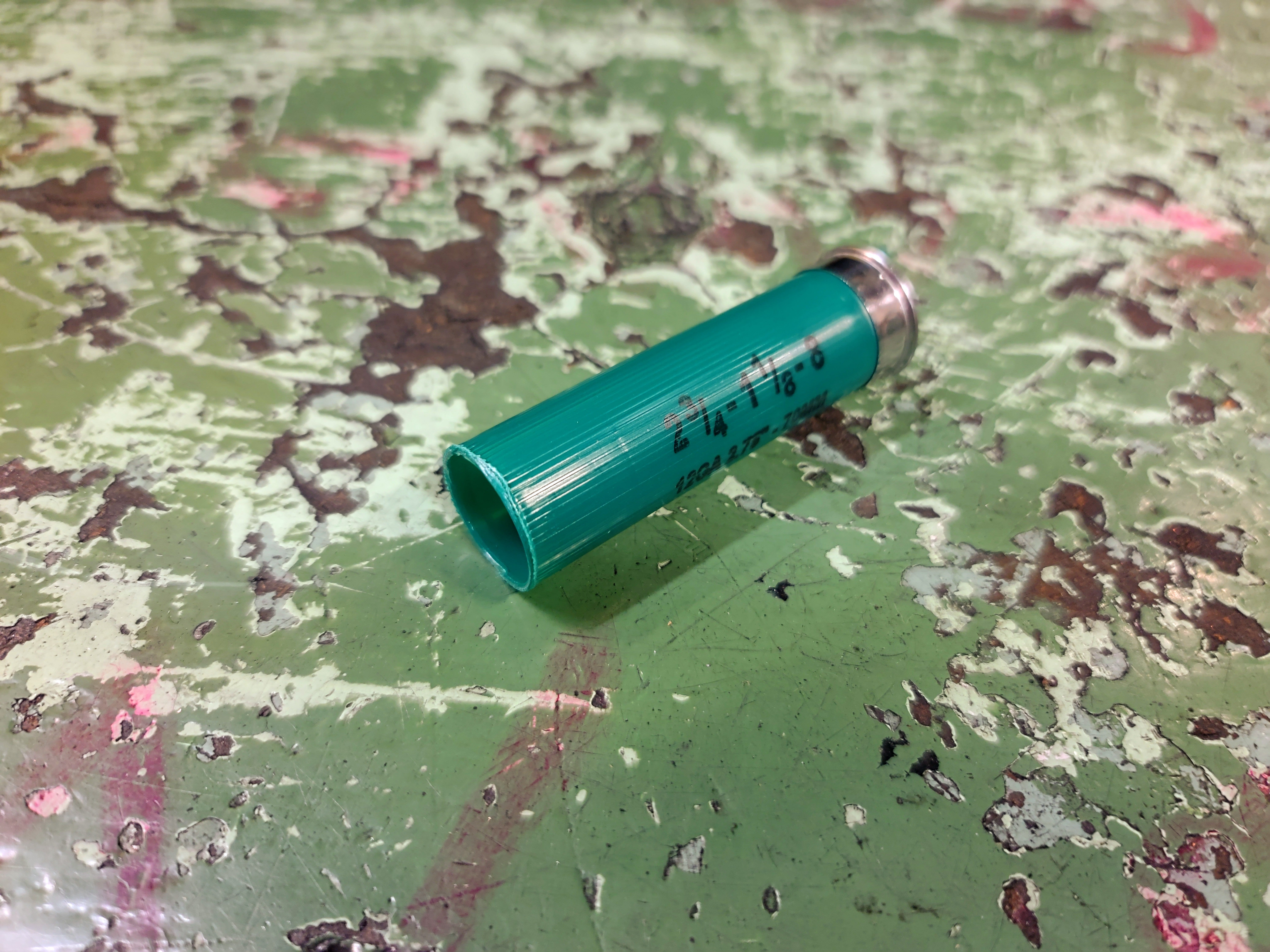 This is another example of a freshly rollmarked shotgun hull that is on its way to getting more components added to it.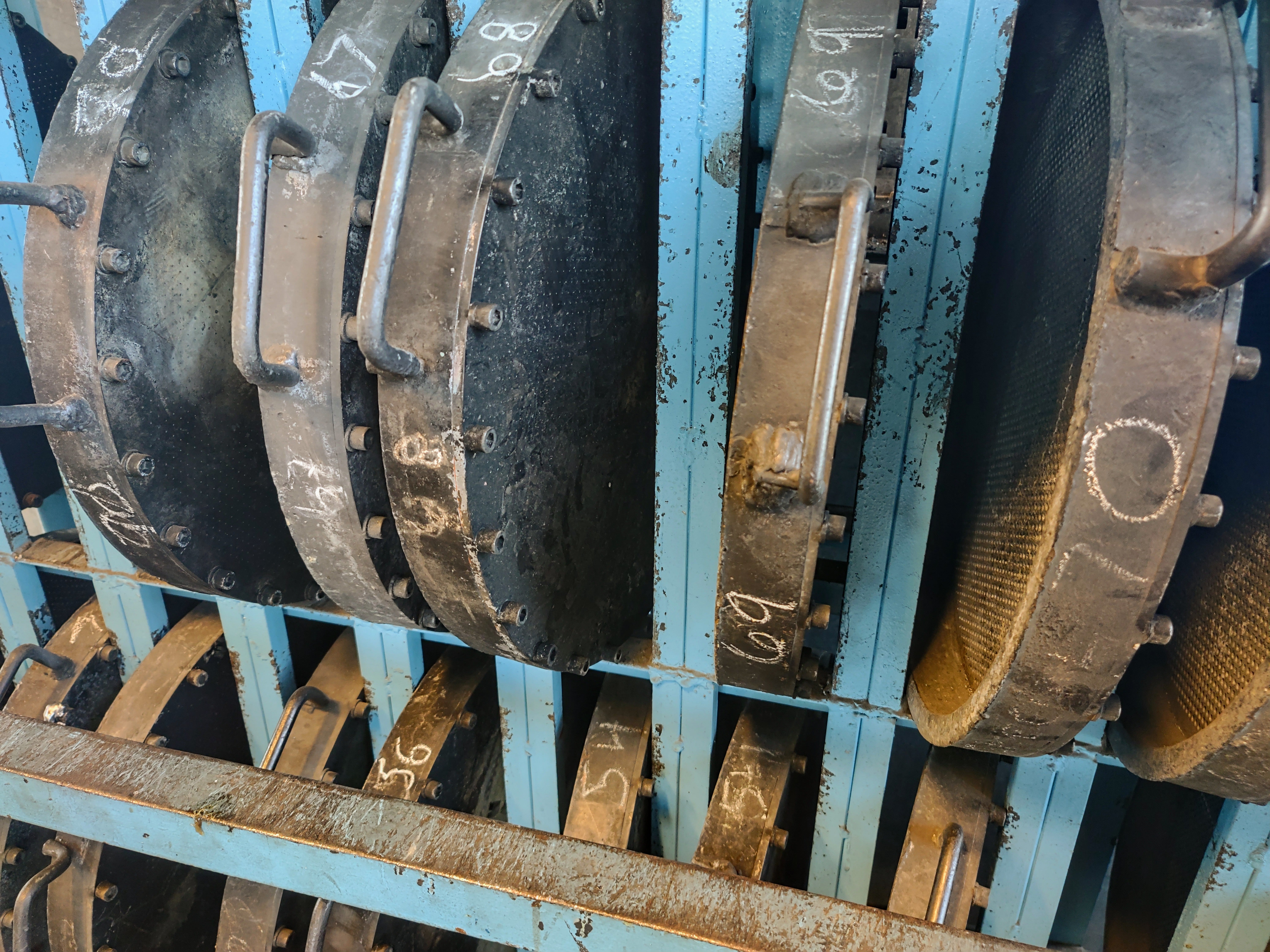 The next step is producing the payload – lead shot –  from scratch and it will blow your mind how its done! They have these gigantic (what I call – this is not Remington's term) pizza racks. They have precisely sized holes in the bottom that are the size of varying shot sizes. Everything from #9 shot sporting loads to the largest buckshot sizes.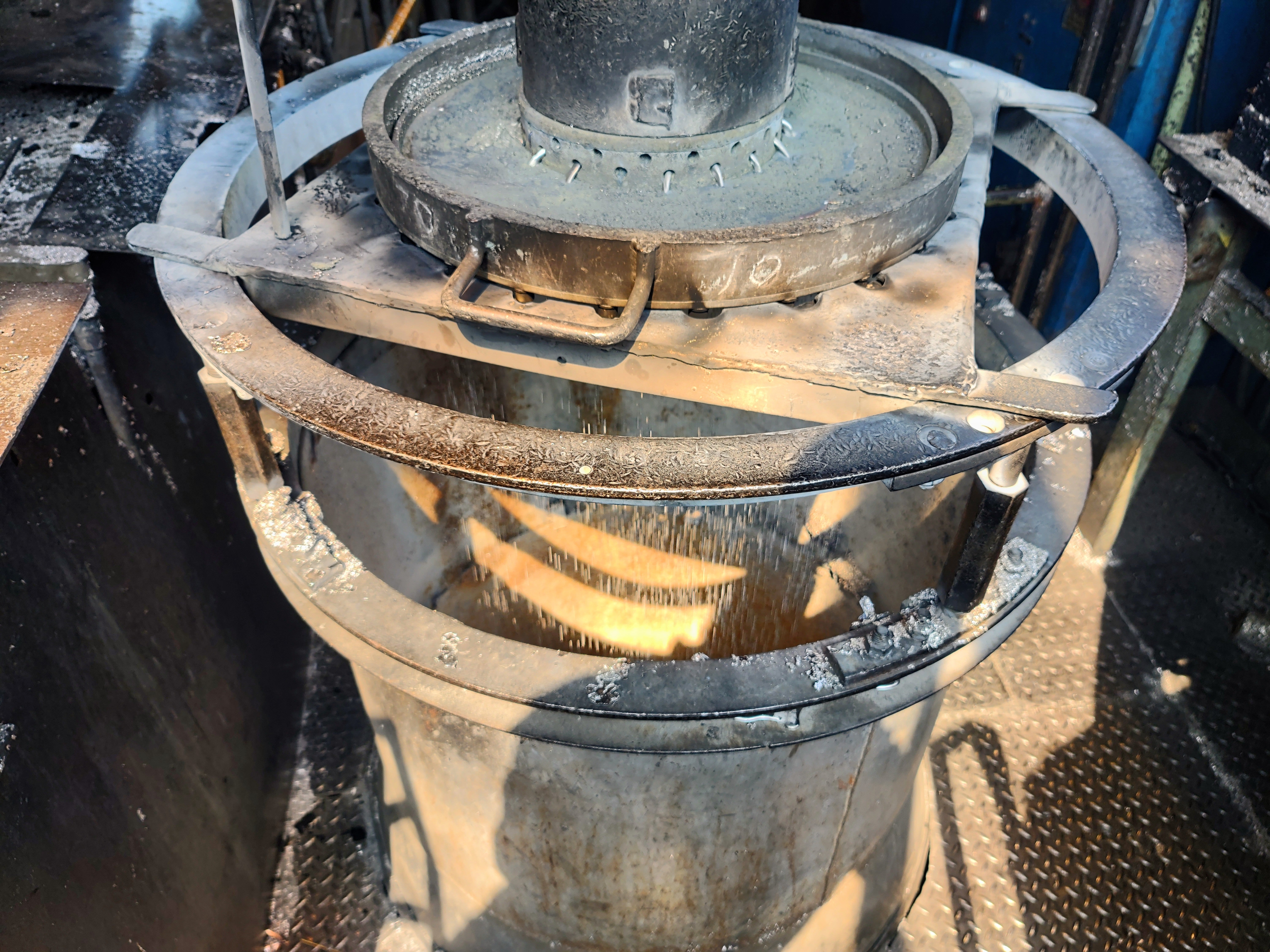 Molten lead is poured into these baskets/trays that are specific shot sizes. They then fall out as droplets (a predetermined size) and free fall a predetermined height in a concrete silo. By the time the molten lead droplets reach the bottom floor enough time has lapsed to appropriately cool the shot. It then falls into a water tank for a flash quench. That's where the term "chilled shot" comes from.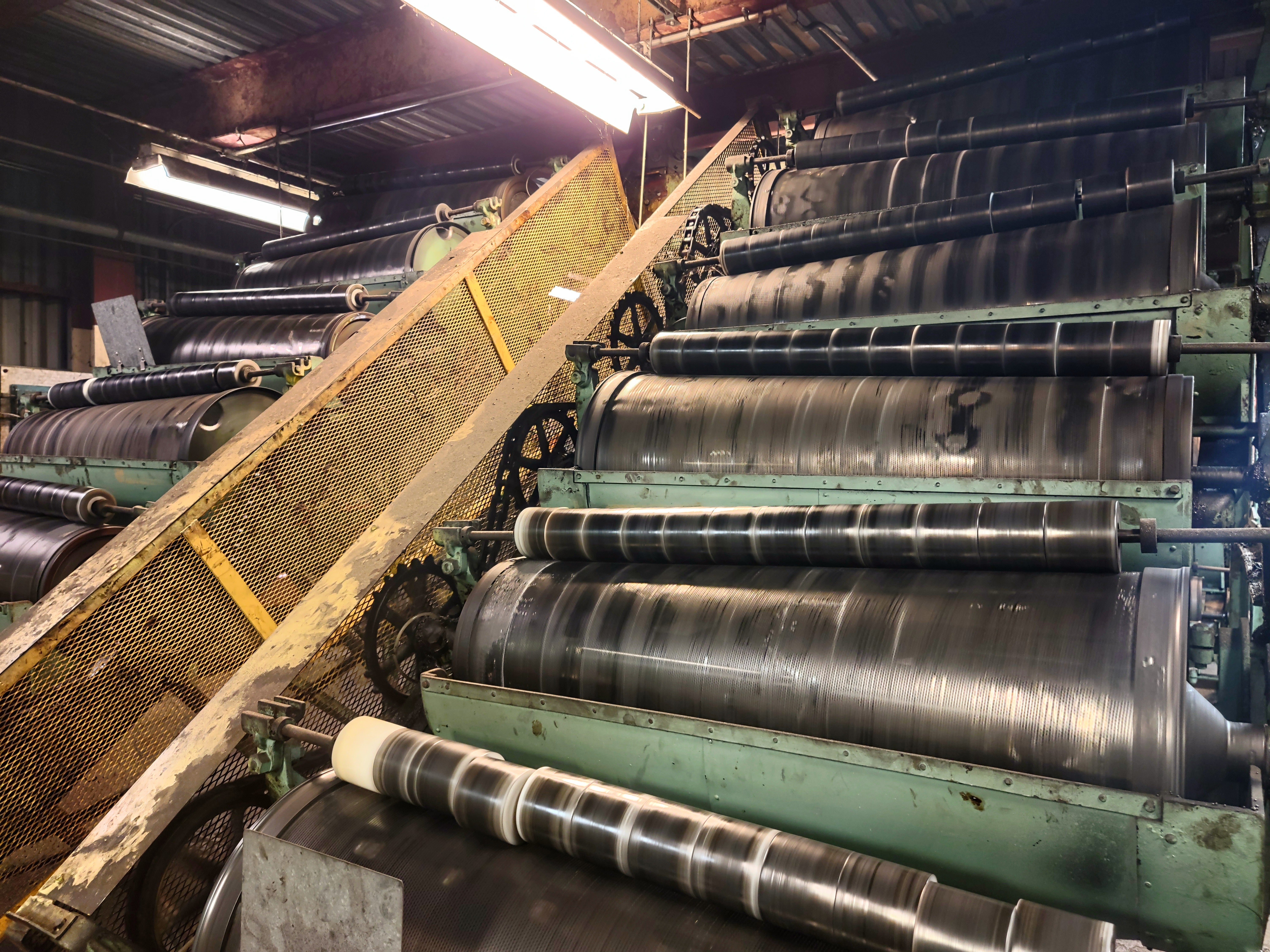 Shot is then mechanically sorted by size with a series of rollers to ensure that all of the shot sizes that were intended to be produced did not deviate from their desired plan.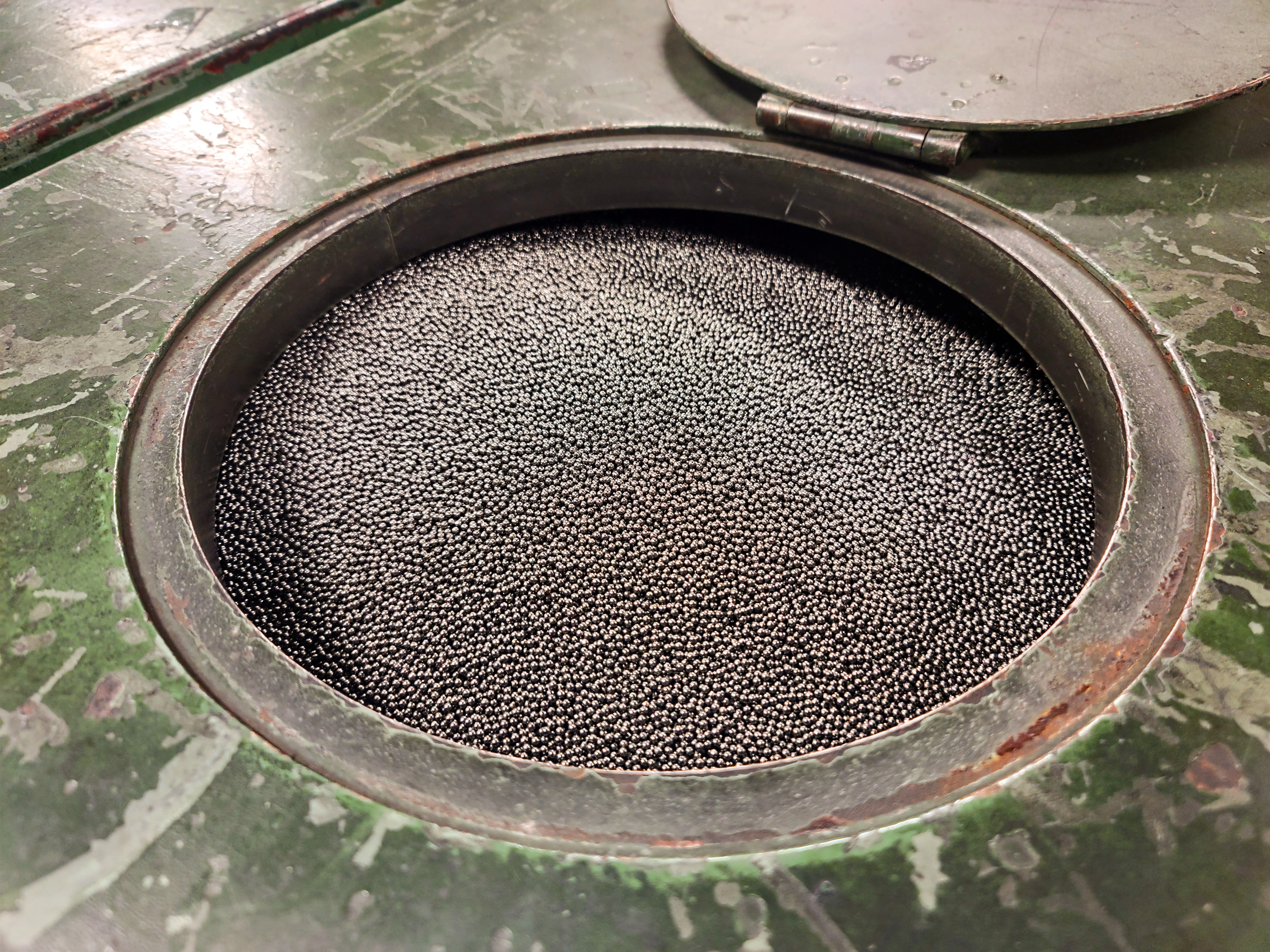 Next, tremendously large barrels of shot are prepped into the correct lead density and antimony percentage to be used as a payload in future shotshells. A higher antimony percentage means a more firm payload; a more firm payload means less deformation moving down the barrel; less deformation means a more accurate pattern; and a more accurate pattern equals more hits.
Traditional Club Loads – 2% Antimony
Trap & Skeet – 4% Antimony
Premier STS Loads – 6% Antimony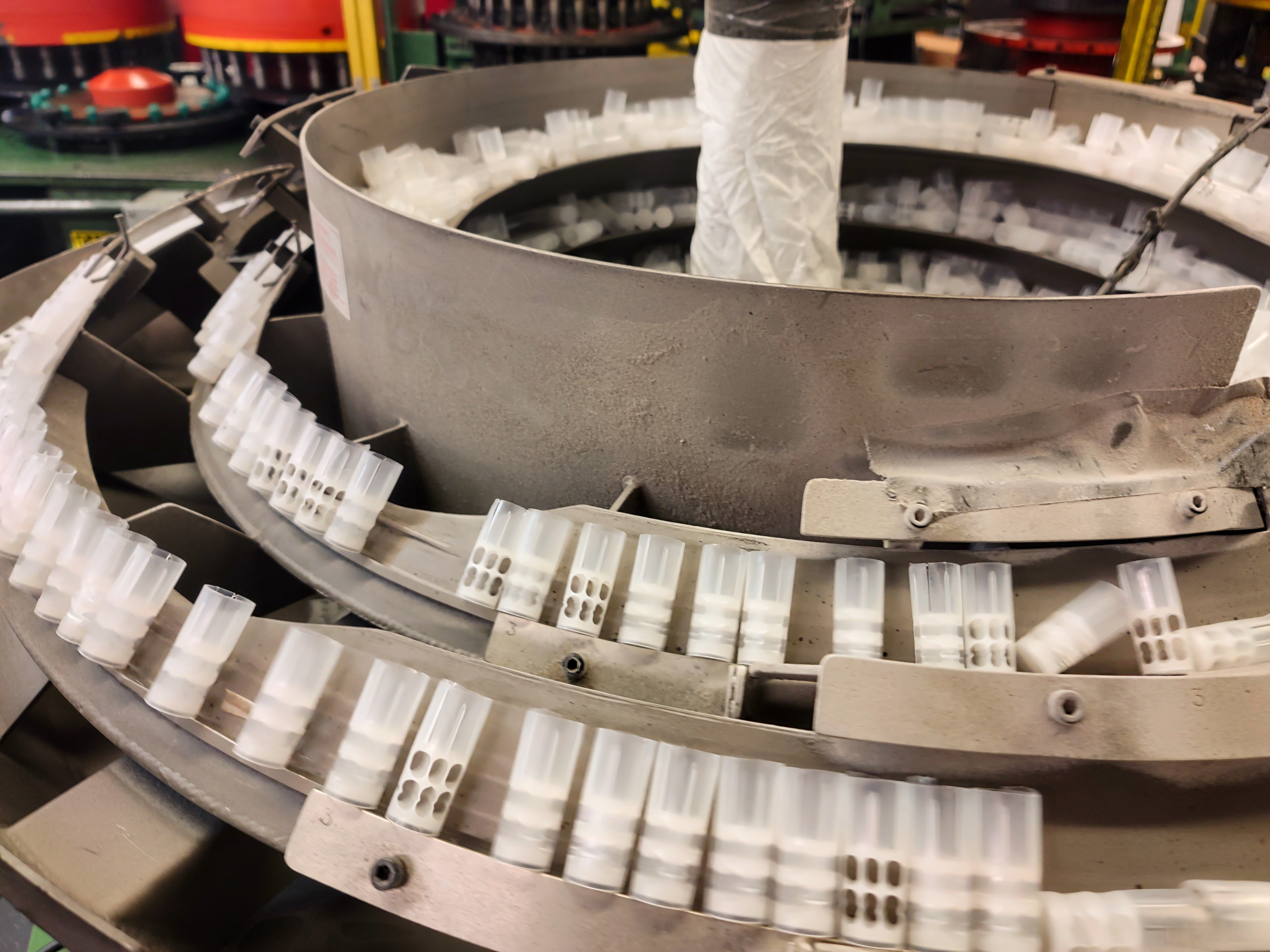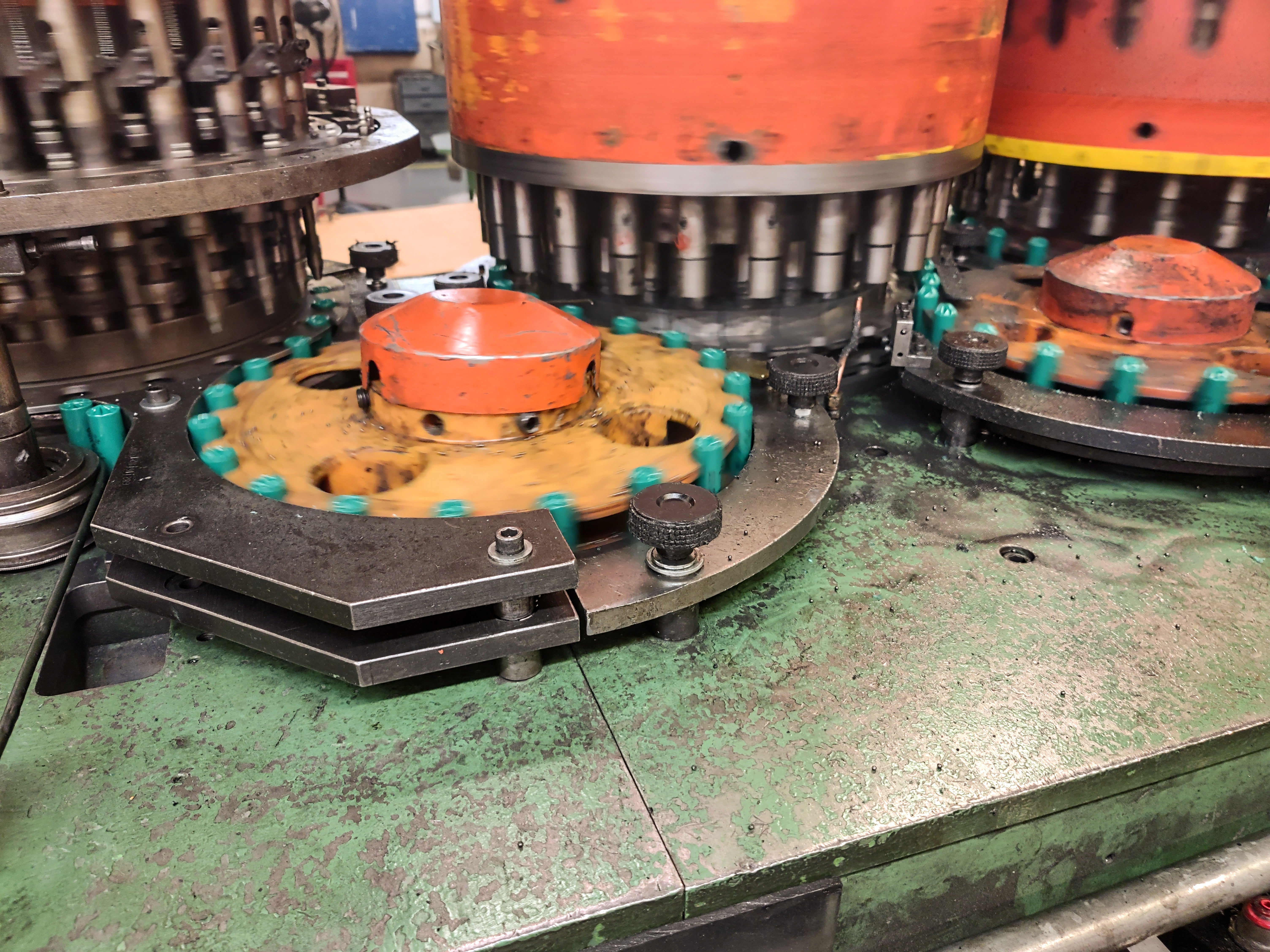 Then, a wad is appropriately chosen to be inserted with gunpowder, a shot payload, and then correctly crimped.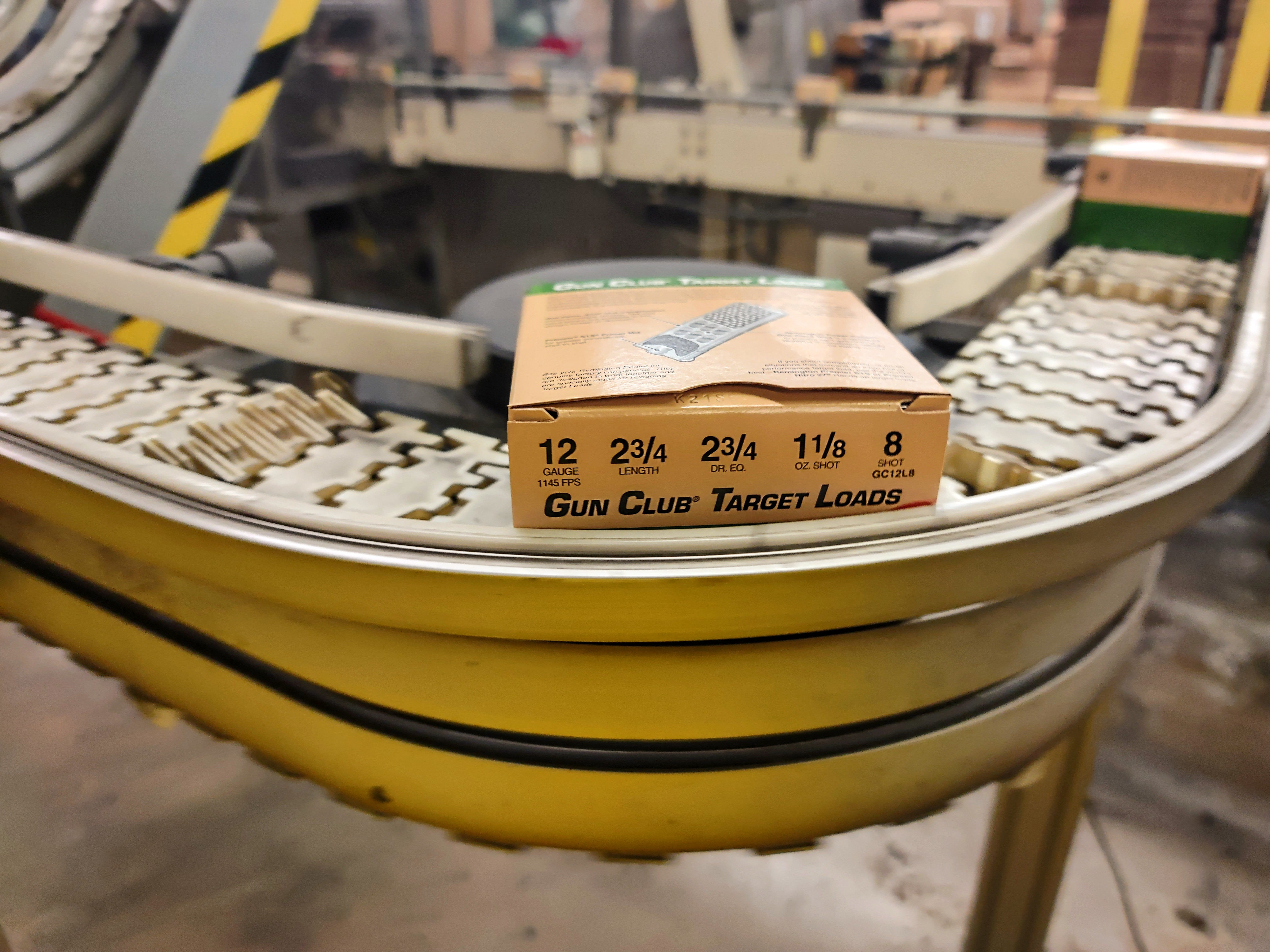 The very last step in this long, methodical journey is being boxed up to eventually land on a retailer's shelf. Remington produces all shotgun shells imaginable from sporting loads to buckshot to slugs. While different payloads like hunting slugs have a slightly different assembly process, the overlying principles remain the same. An attention to detail and everything made from scratch are a winning recipe.
In closing, we once again want to thank Remington ammunition for affording us the opportunity to tour their factory and see the ins-and-outs of how ammunition – like shotgun shells – are made. I, personally, have been shooting Remington ammunition my whole life and found it incredibly interesting to see how a shotgun shell is completely made. As always, let us know all of your thoughts in the Comments below! We always appreciate your feedback.